The Nintendo Switch changed gaming culture as we know it. The revelation that games that used to require chunky consoles could be played on a device the size of a tablet was a game-changer (pun intended) for people all over the world.
With its portable nature, there are a huge array of fun add-ons and accessories that you can use to make your time with the system even better. While some of them are just simple and fun additions, others are absolute must-haves.
Updated by Gabrielle Huston July 20, 2022: If you've become as attached to your Nintendo Switch as we have, you may be looking for ways to improve your experience. Thankfully, we're here to help! These are all of the very best accessories to go with your console.
10

Lamicall Adjustable Stand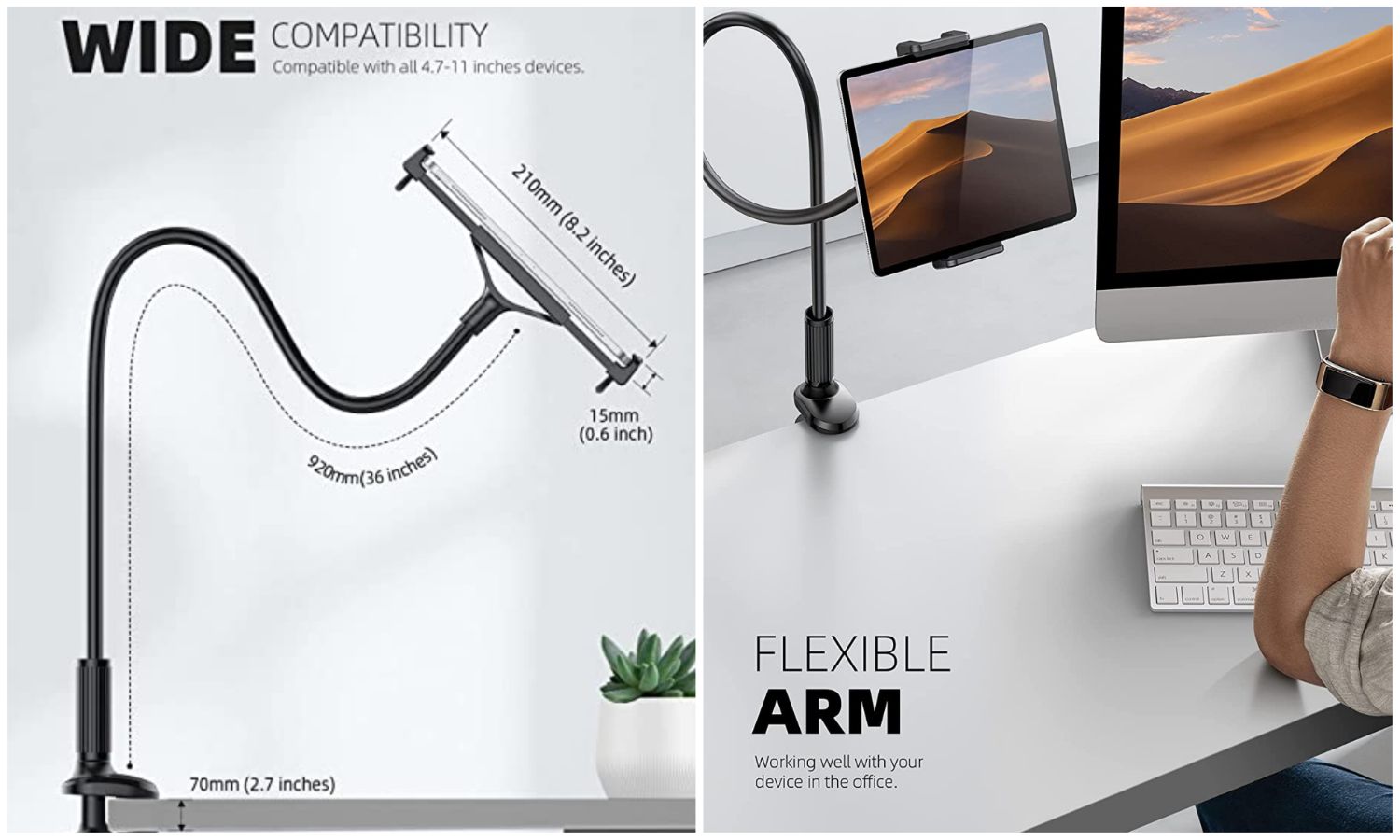 Have you ever been lying in bed, holding your switch above your head and cursing your aching arms? Well, there's no need to suffer for even a moment longer! It can attach to headboards, desks, tables, and more, so you can utilise it exactly where you need it.
This adjustable stand for the Switch that can twist and turn to any angle you want will be your lifesaver. As an added bonus, it can even be easily modified to fit a tablet, phone, or small laptop! This multipurpose tool is bound to come in handy in so many different aspects of your life, but especially when you're gaming with your Nintendo Switch.
Get it on Amazon here!
9

Samsung MicroSD Card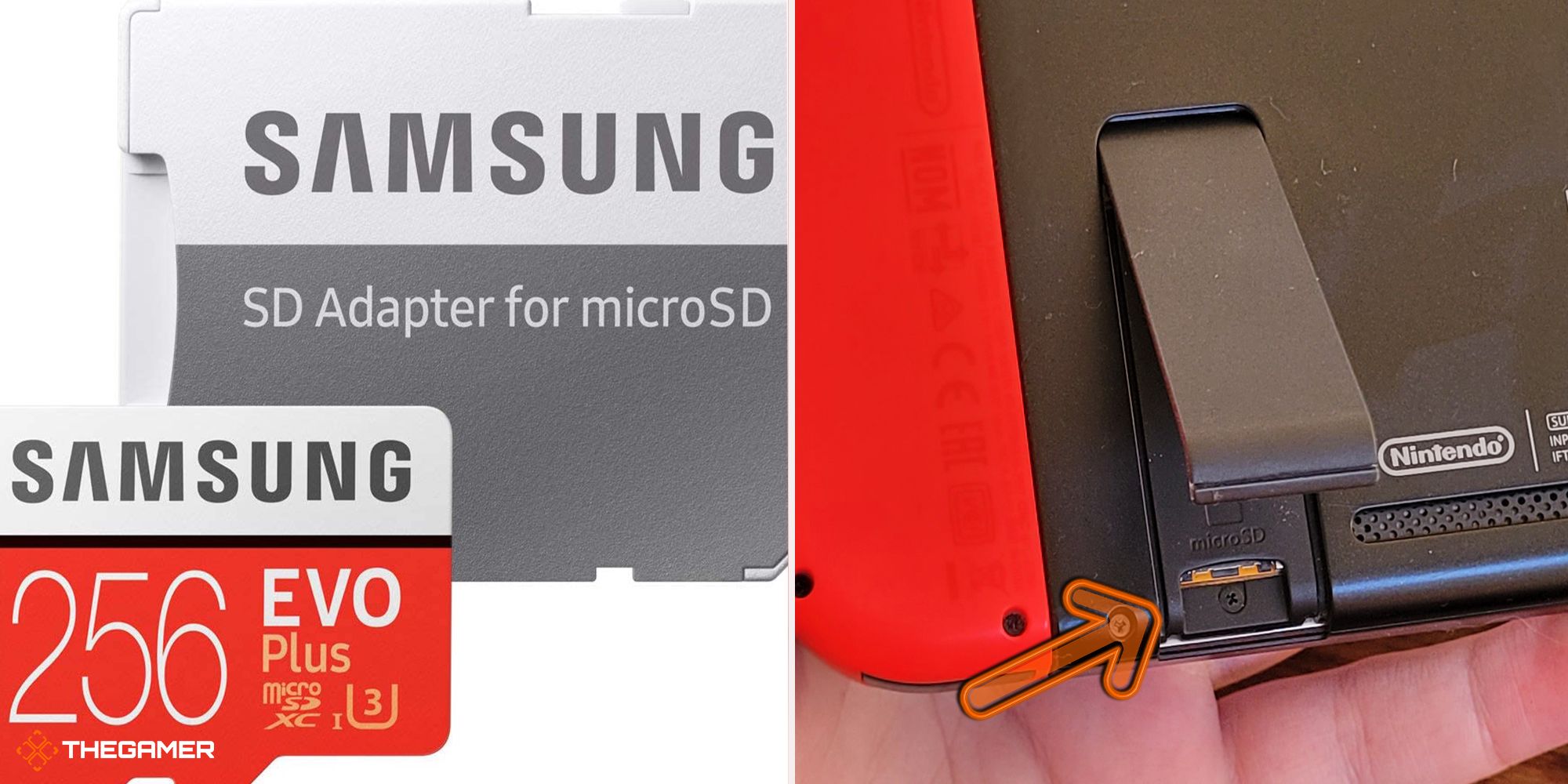 The basic Nintendo Switch and the Nintendo Switch Lite come with 32GB of storage, while the OLED model has 64GB. While that might sound like tons of space, you'd be surprised at how quickly it will fill up. Animal Crossing: New Horizons takes a little more than 6GB, and Breath of the Wild is a little more than 13GB, so just those two games take up more than half of the space on a basic Switch.
Thankfully, the system comes equipped with a slot for a microSD card hidden underneath the built-in stand. You'd be wise to pick one up to ensure you don't have to delete beloved games just to make room for the new release. The Samsung 256GB microSDXC will octuple the amount of space in any basic-model Switch system, and it even comes with an SD card adapter to make sure that accessing your files won't be a hassle.
Get it on Amazon here!
8

TFY Car Headrest Mount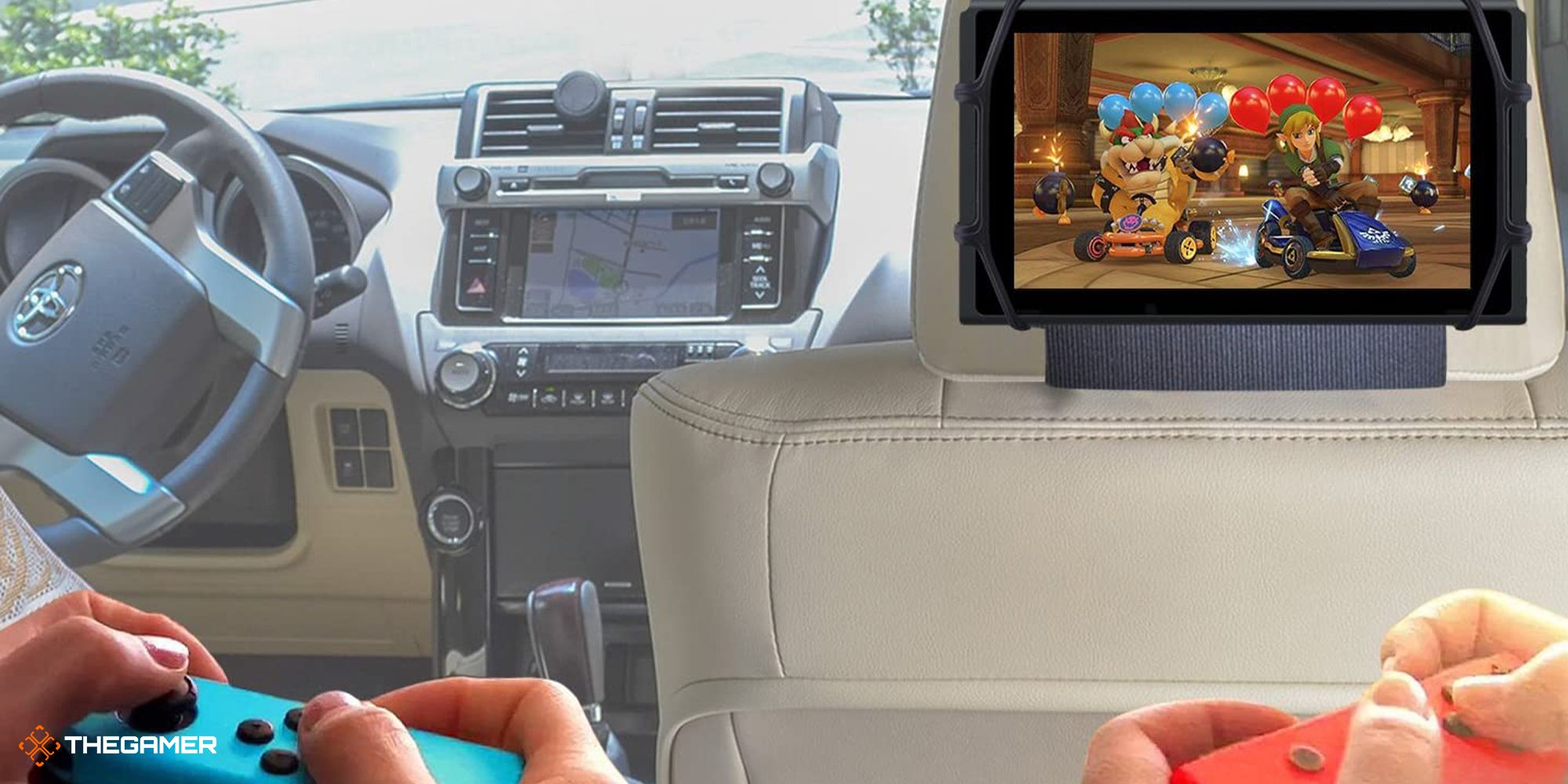 For long road trips where anyone is trapped in the backseat of a hot, stuffy car, having a mount for your Nintendo Switch is vital. There's no longer any need to spring for the fancy car with the built-in televisions! After all, the Nintendo Switch is made to be portable.
This one from TFY is no-nonsense; it easily attaches to the front seats' headrests and features a silicon holding net to ensure the edges of your console don't get scratched. Plus, small tablets will fit inside too, in case you downloaded some movies. Some reviewers have even taken it on airplanes and loved the experience!
Get it on Amazon here!
7

Additional Joy-Cons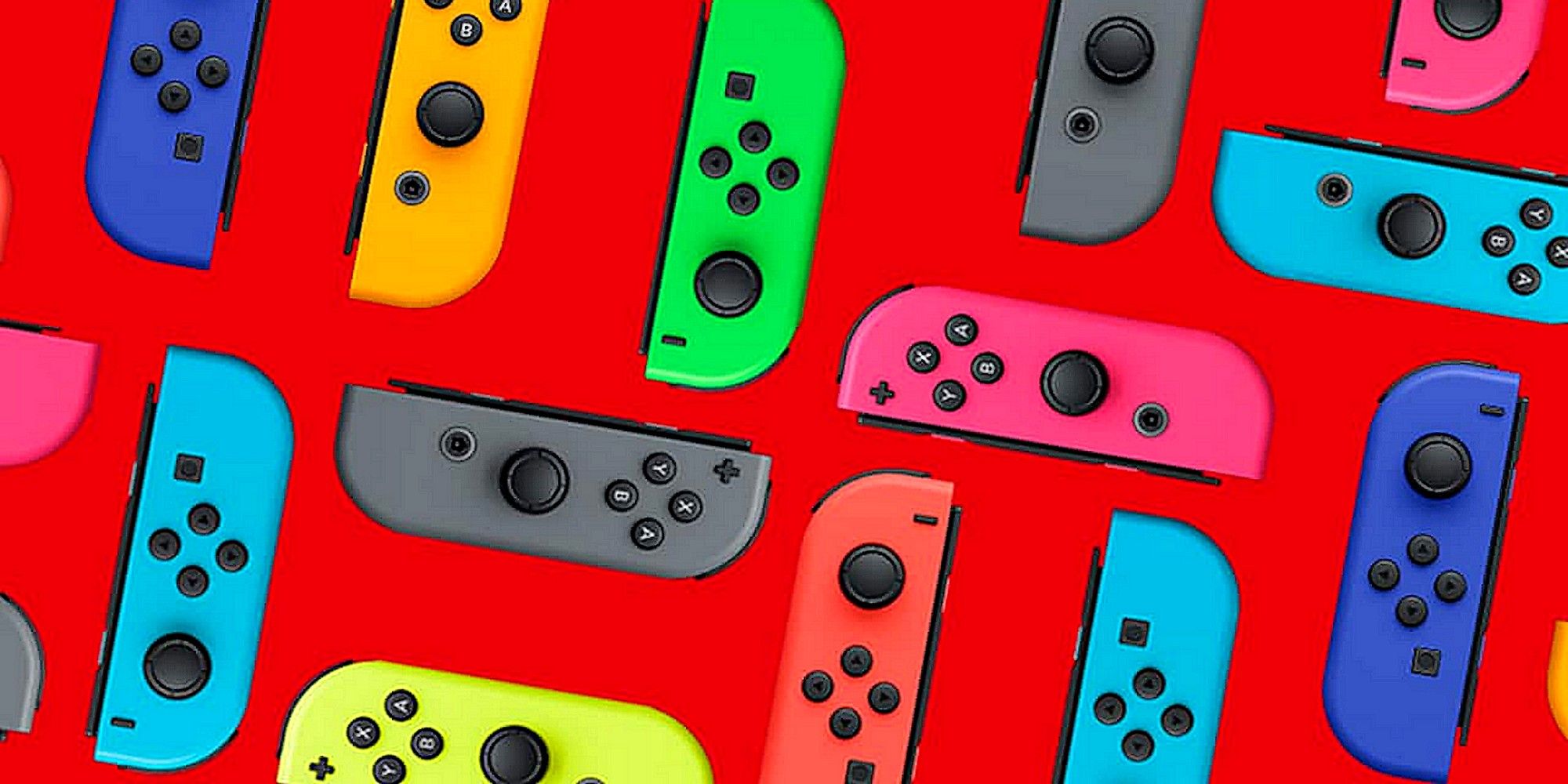 Extra Joy-Cons are a must-have for any Nintendo Switch owner. For families or social people, it means that everyone can participate in the odd game of Mario Kart together. However, whether multiple people enjoy the console or you play on it by yourself, there's always the dreaded Joy-Con drift to contend with.
There are many third-party Joy-Con options out there, but we recommend the official versions, which are available in many colours.
Get it on Amazon here!
6

Ambertown Joystick Grip Set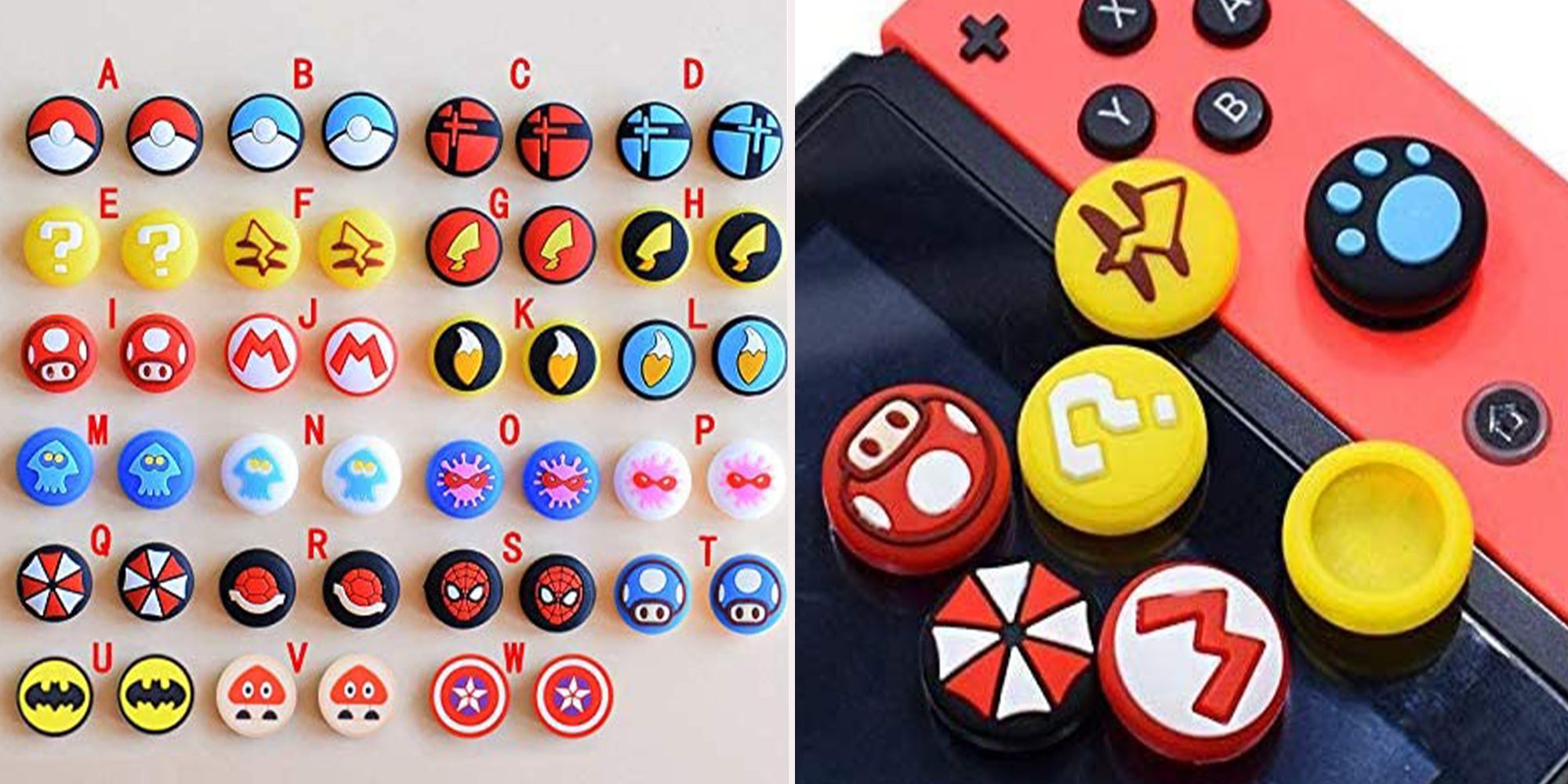 There's no doubt about it – after a long gaming session, everyone's fingers get sweaty. It happens to me, it happens to you, and it happens to gamers all over the world. That's why some companies develop silicone grips to ensure your fingers aren't slipping and sliding over your Joy-Cons.
They're also great for protecting the rubber on your thumb sticks, ensuring you're only wearing out the easily replaceable custom grips you get, rather than worrying about replacing a whole Joy-Con.
Some of these grips that you can find online are plain, while others cater to specific aesthetics. If you're looking for options, this set of grips from Ambertown is ideal. Everyone is bound to find something here to enjoy, and they can be swapped out whenever you need a fresh dose of dopamine!
Get it on Amazon here!
5

Easy Carrying Case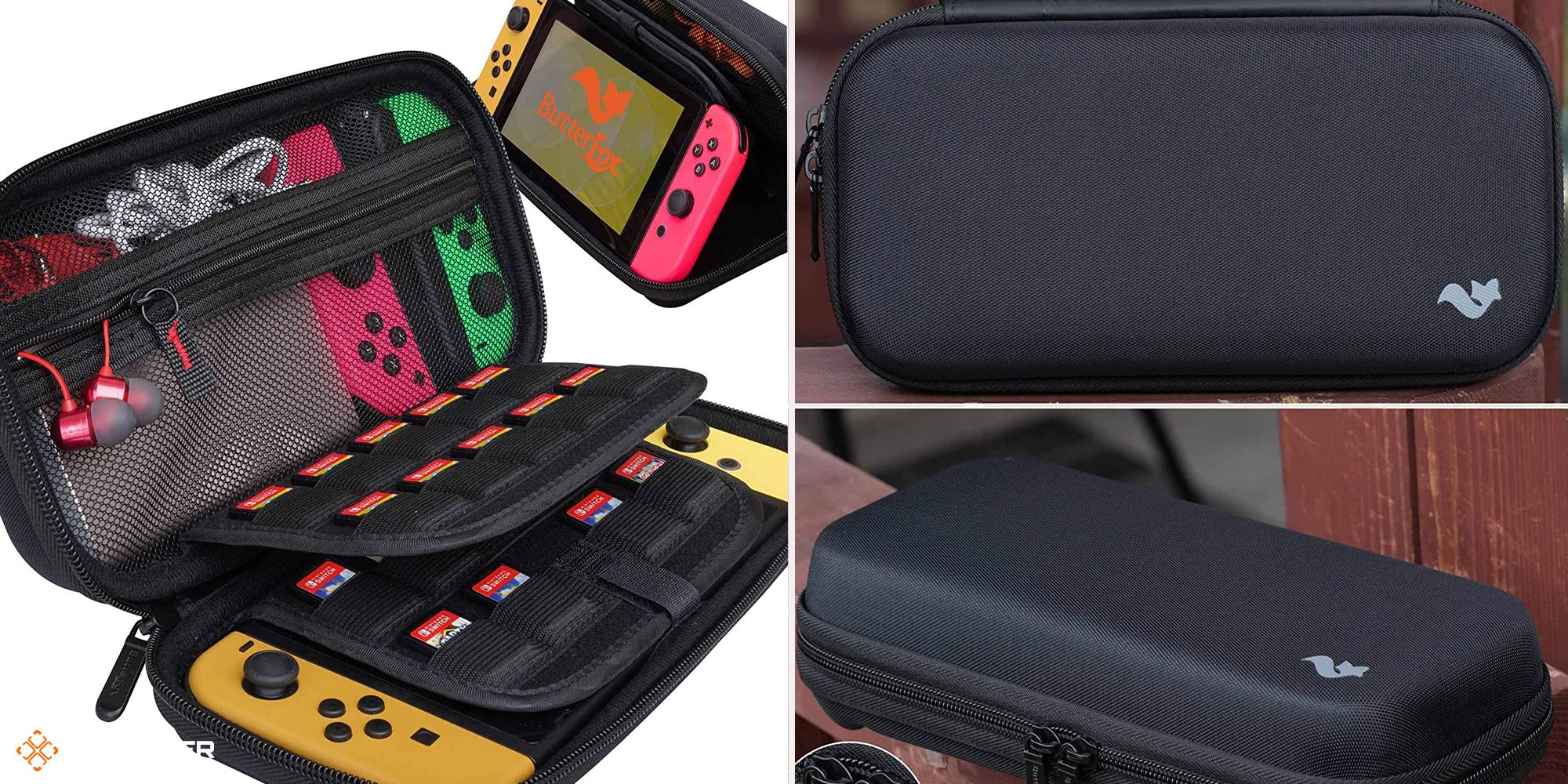 The Switch is an incredible feat of technology; it's small enough to be portable in a purse or large pocket, while still running triple-A titles like Skyrim and Breath of the Wild. However, you may be nervous to make the most out of the 'portable' part of this technology, and, considering how expensive it is, it's no wonder.
A carrying case is essential to keep your system safe when you leave the house. The one featured above from ButterFox is ideal because it allows you to fit up to 18 games and an extra pair of Joy-Cons all in one place.
This isn't the kind of thing you want to skimp on; owners have reported that their Joy-Cons developed a drift after they stored them in a case that was too small and tight, so we've recommended this one as it has room for everything you need without restricting the console, is still compact and easy to carry, and offers decent protection for your precious Switch.
Get it on Amazon here!
4

Anker Portable Battery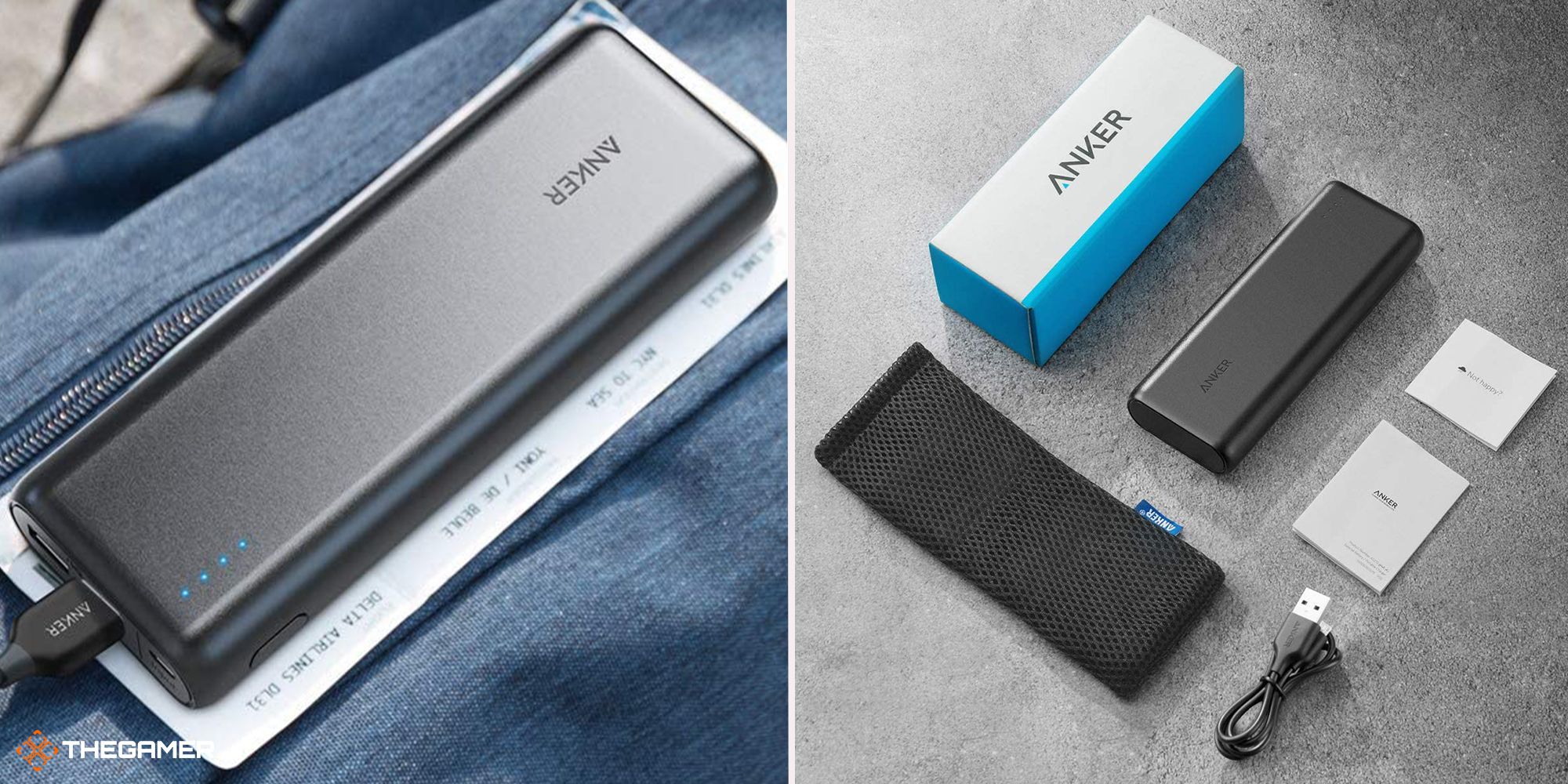 When you take advantage of how portable the Nintendo Switch is, you may be left with a dying system and nowhere to plug it in. A portable battery will ensure you can keep gaming on a long train ride, while you wait for an appointment, or anywhere else you find yourself.
Anker's PowerCore battery is a sturdy, reliable, and petite option that checks all the boxes. It can replenish your Switch's battery from 0 percent to 100 percent more than once, features high-speed charging, and includes a Micro USB cable and travel pouch. Plus, there are multiple outputs if you want to charge your phone at the same time.
Get it on Amazon here!
3

Official Pro Controller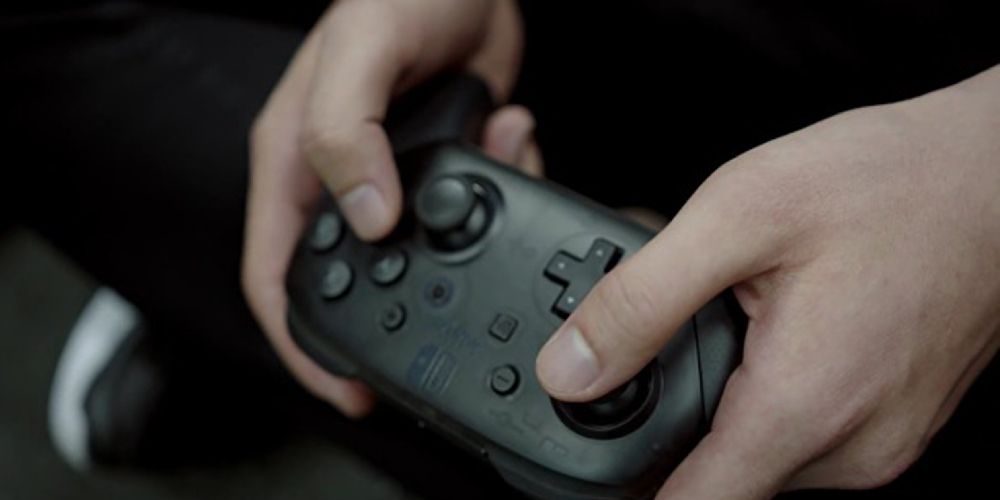 It's hard to talk about the best accessories for the Switch without mentioning the Pro Controller. If you're someone who find the Joy-Cons to be too small, or just don't enjoy the feeling of having one in each hand, a Pro Controller will ease your discomfort. It brings the gaming experience closer to what someone who plays on PlayStation or Xbox might expect.
Like Joy-Cons, lots of third-party Pro Controllers exist, but we recommend the ones straight from Nintendo as these are the best.
Get it on Amazon here!
2

RLSOCO Complete Carrying Case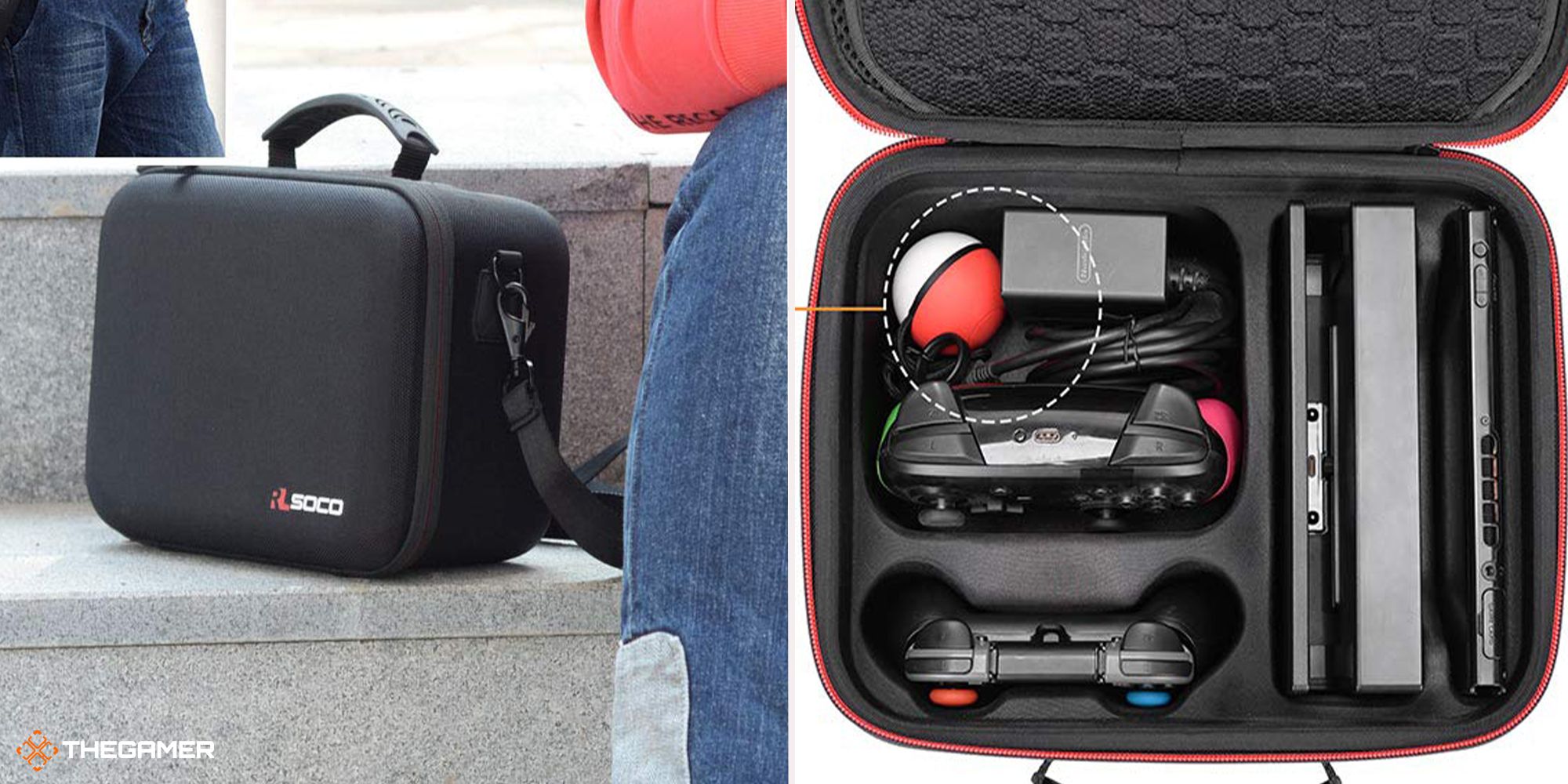 While the carrying case we showed above is designed for easy, portable fun, this one means some serious business. If you're the kind of person who loves to take all their gear with them – maybe to some LAN parties – you'll need something a little more heavy-duty.
Enter: the RLSOCO Carrying Case. This bad boy can fit your Joy-Cons, dock, HDMI and Power cables, Pokeballs, and games! It features a compact design and is made from high-density EVA and 1680D Material, so whatever the reason you're moving all your tech, nothing will keep it safer than this will.
Get it on Amazon here!
1

8Bitdo Arcade Stick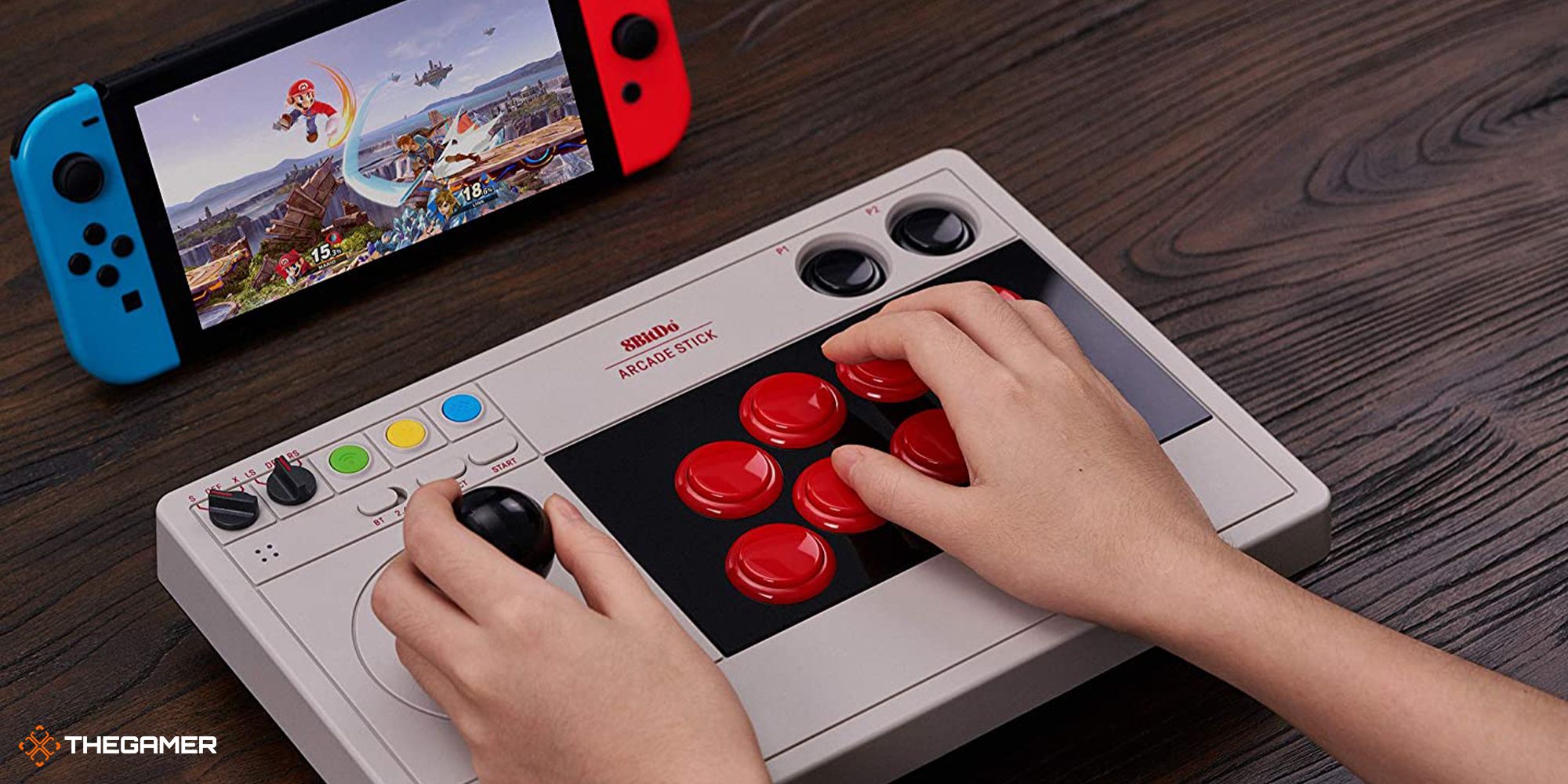 Are you proud to call yourself a retro gamer? Do you pine after the good ol' days? Then the 8Bitdo Arcade Stick is what you need to fill that hole in your life. It's designed to look just like the Nintendo Entertainment System (NES) Advantage Controller (with a few minor adjustments for the modern era).
It's very customizable and is also compatible with Windows computers and Android phones, connectable via Bluetooth, 2.4g, and wired, with a little secret slot to keep your receiver safe. The best part is that this arcade stick is even designed to be easily modded if you're a serious enthusiast!
Get it on Amazon here!
Source: Read Full Article