When it comes to video game merchandise, plushies are one of the cutest things that you can collect. Even the most fearsome video game character can be turned into a collectable plushie, but it's often the characters who are already sweet who make the best plushies.
On top of being soft and cute, plushies are also an affordable alternative to figurines. No matter what games or series you're into, there will be a plushie out there for you to collect. Sit them on your desk to be your buddy while you work or study, or add them to your growing collection — it's up to you.
Timmy And Tommy Animal Crossing Plushies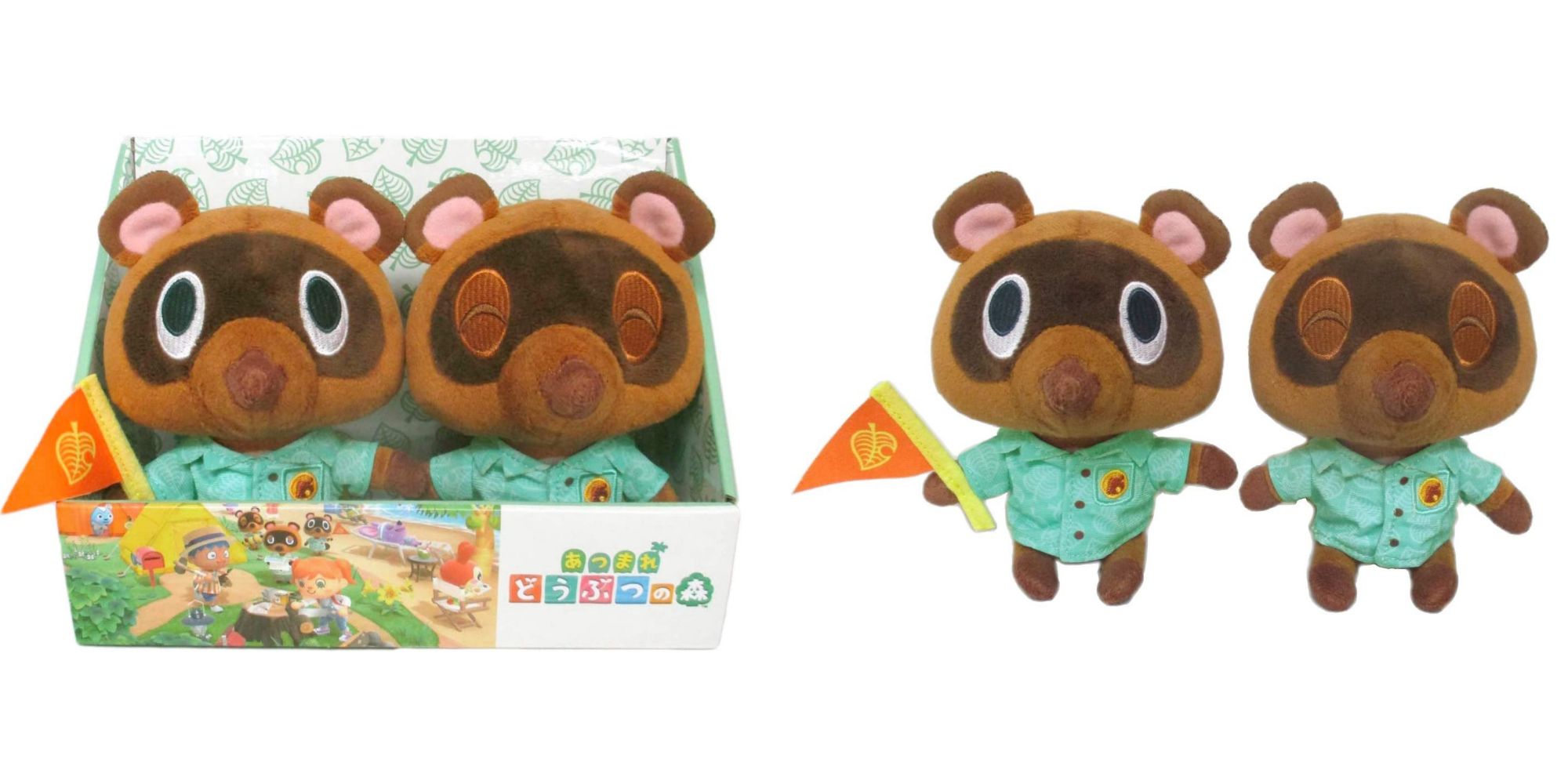 What's better than one plushies? Two, of course. Timmy and Tommy are rarely apart in the Animal Crossing series, so, of course, you can't separate them when they're in plushie form either.
Here, they're in their adorable New Horizons outfits — matching green Nook Inc. aloha shirts. Just like he does in the game, Tommy holds the Nook Inc. flag with pride. These two are so sweet, you'll feel a little uplifted just by looking at them.
Get them on Amazon here!
Heartless Kingdom Hearts Plushie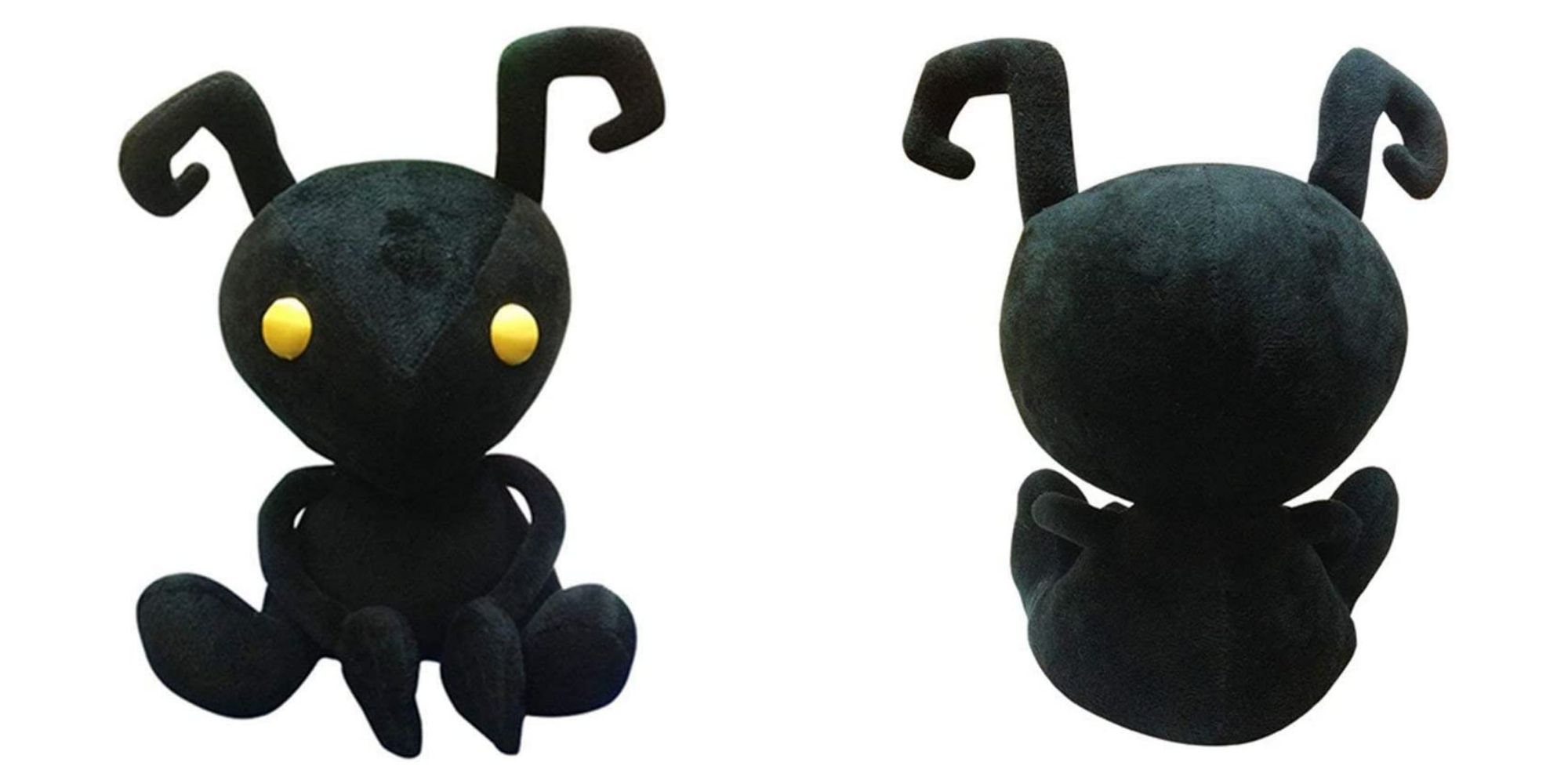 Though the Heartless plague the worlds of Kingdom Hearts, and you're often tasked with ridding them throughout the games, you have to admit the little guys are pretty cute. This plushie proves their potential as adorable critters.
The Heartless has round yellow eyes and sits ever so sweetly. You'd have to be heartless yourself to strike it down with a Keyblade, that's for sure.
Get it on Amazon here!
Princess Zelda The Wind Waker Plushie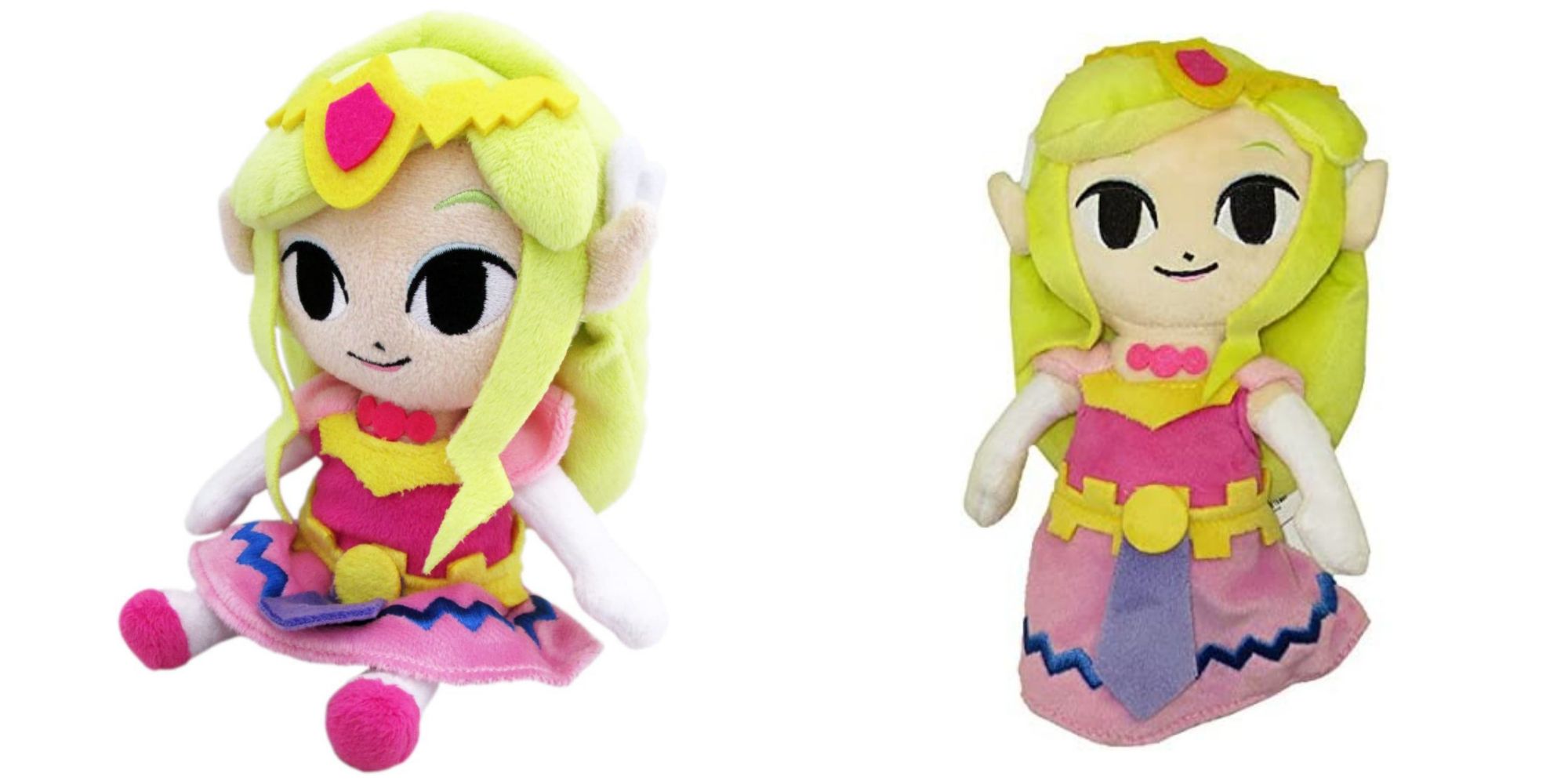 There have been numerous iterations of Princess Zelda throughout the Legend of Zelda series, but none are quite as vibrant and colorful as her design in The Wind Waker. In plushie form, all those vivid details are still there.
From the embroidery on her eyes and lips that mimic eyeshadow and lipstick to the felt details in her dress and tiara, there's a lot to love about this plushie fit for a princess.
Get it on Amazon here!
Kirby Club Mocchi Mocchi Plushie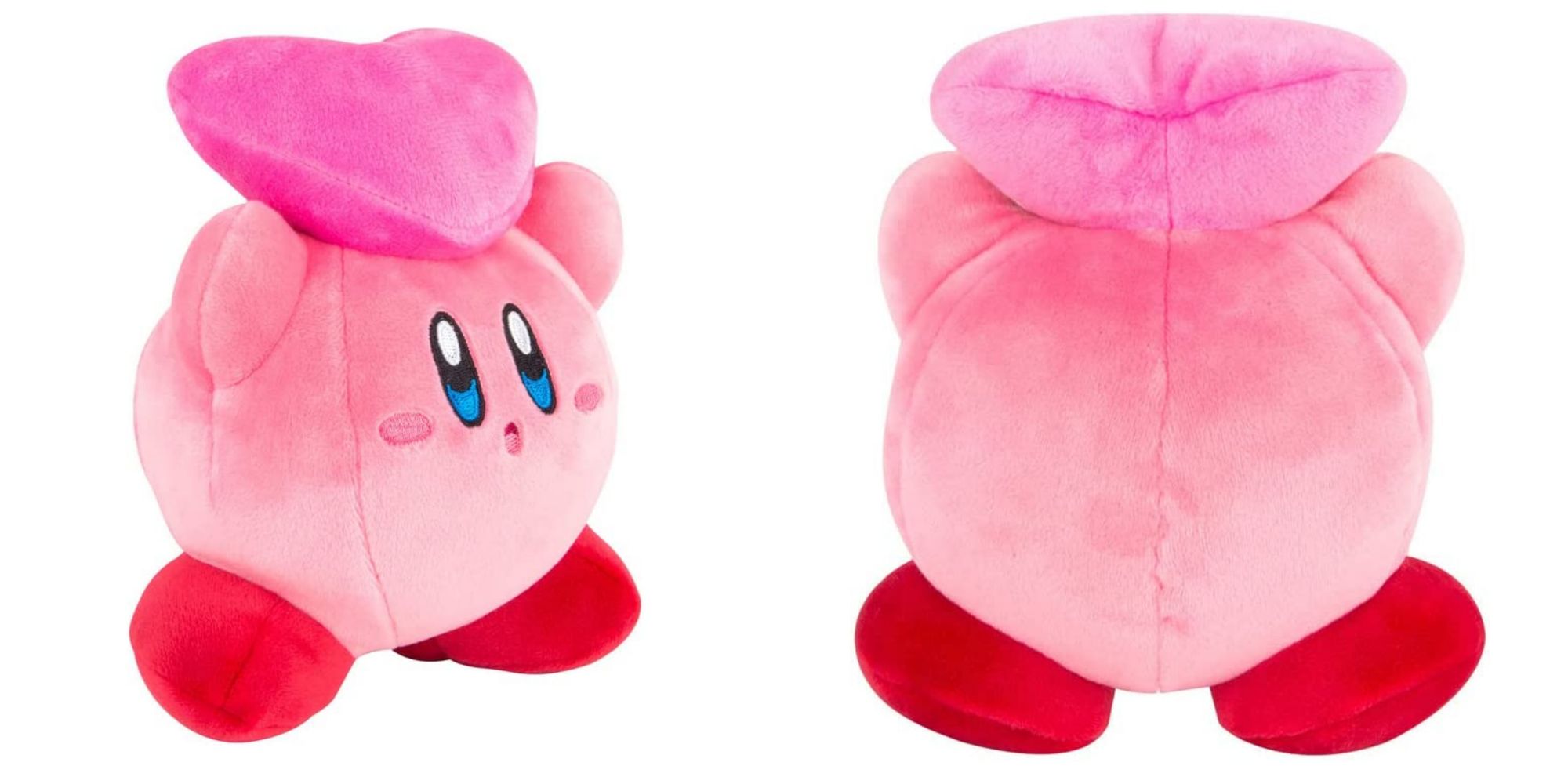 As a character, Kirby easily lends himself to plushie form. Those big blue eyes, blushy cheeks, and enchanting smile? He was born to be a plushie, and this Club Mocchi Mocchi plushie proves it. It has Kirby holding up a pink love heart above his head.
Well, it's more like the heart is resting on his head. His arms don't quite reach. But that's okay — his effort is appreciated, and he looks just as endearing as usual.
Get it on Amazon here!
Cuphead And Mugman Plushies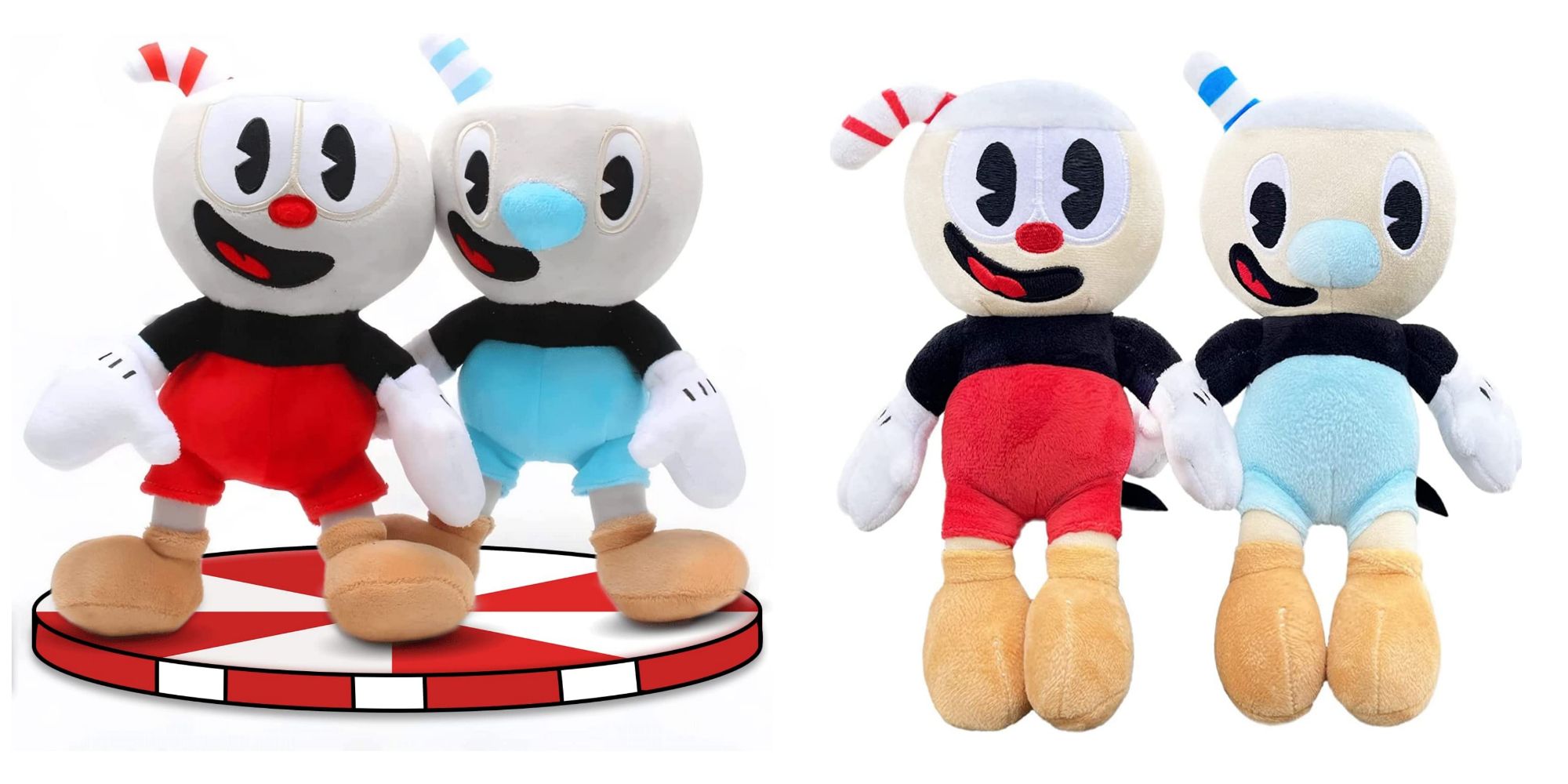 Cuphead and Mugman come as a duo in the game, so you'll want them both in plushie form, too — luckily, they come as a pair. Their faces are embroidered with delicate stitching, showing off their happy expressions.
Though the plushies are bright and colorful, they manage to keep that 1930s-era cartoon style that the game drew inspiration from in the first place. Keep these guys nearby whenever you next try to take on one of the game's notoriously difficult bosses for a bit of extra luck.
Get it on Amazon here!
Chocobo Final Fantasy Plushie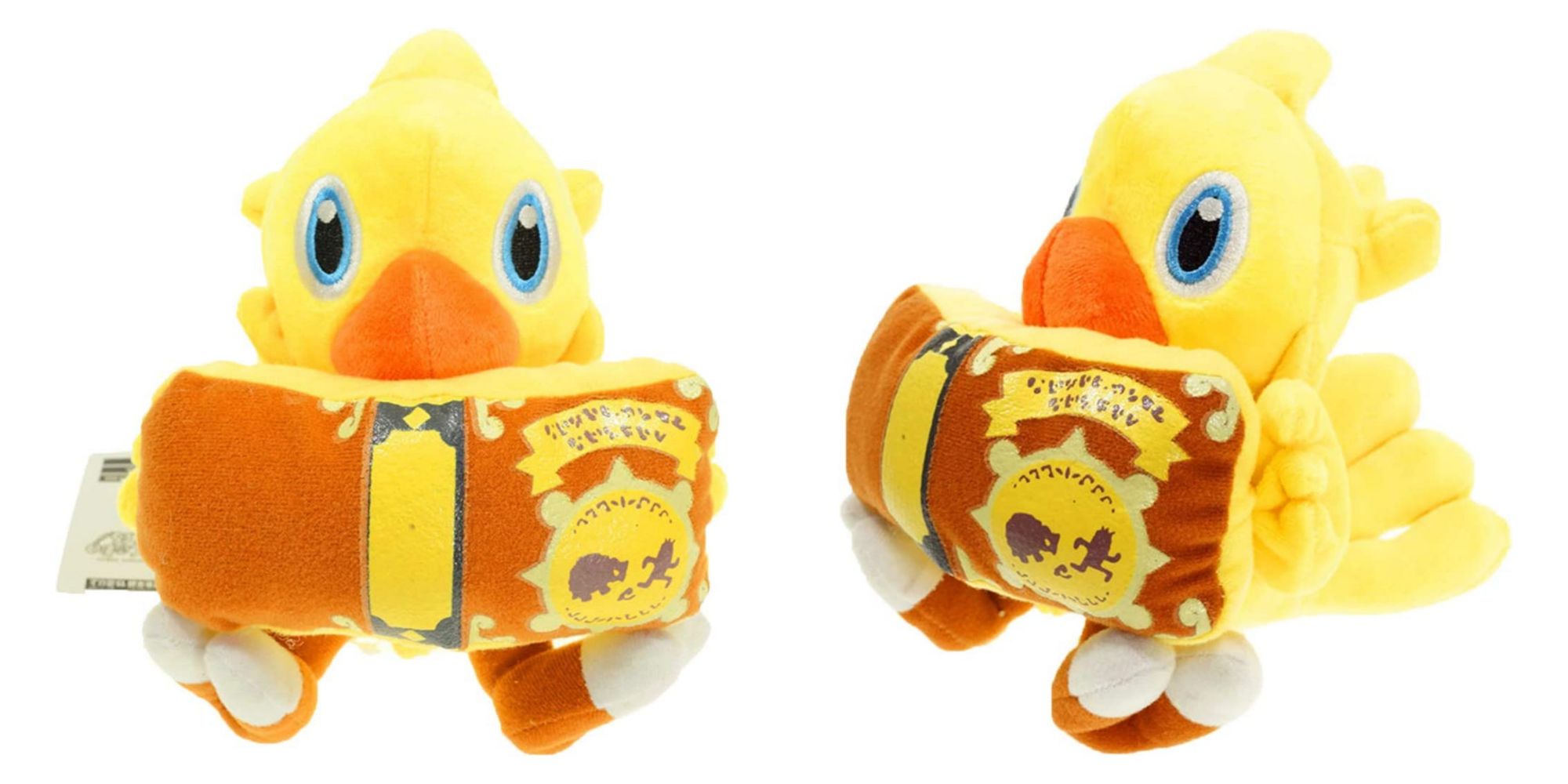 Chocobo have long featured in the Final Fantasy series, often appearing as a mount for you to ride. They're more than just useful for traveling, though — they're also sweet birds that translate well to being a cuddly plushie.
This iteration looks like a Chocobo chick, and it's holding a book all about Final Fantasy creatures in its hands (wings?). Its little face will sure enough make you think "Aww," when you look at it.
Get it on Amazon here!
The Knight Hollow Knight Plushie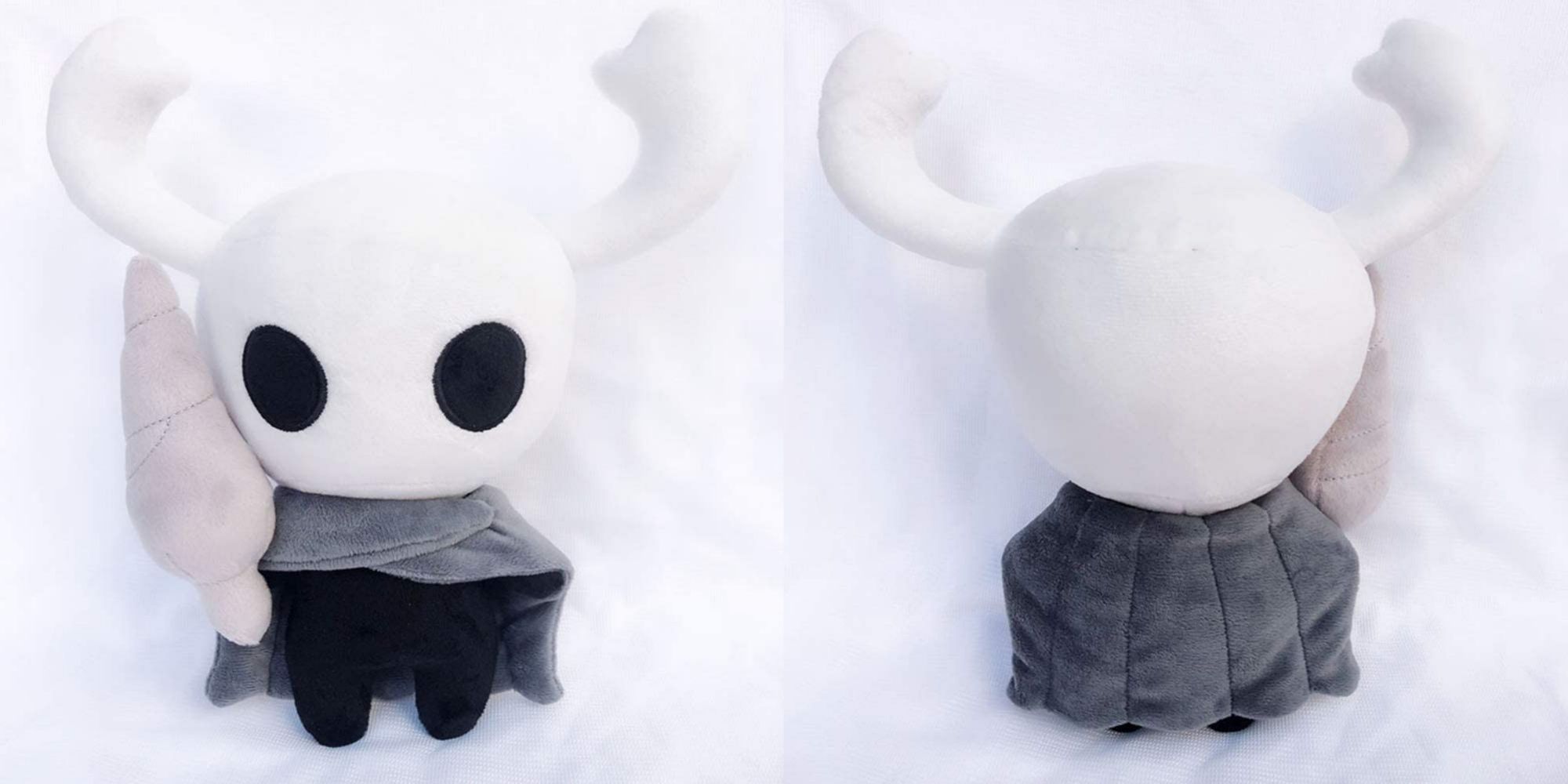 The Knight may be an empty vessel in Hollow Knight, but its design is pretty darn cute, especially as a plushie. The Knight's big, black, round eyes are embroidered on the plushie, giving it that recognizable, bug-eyed expression.
To complete the look, the Knight wears its flowing cape and carries its signature weapon, the Nail. If you're a fan of this iconic indie platformer, there's no question that you'll love having this little bug in your collection.
Get it on Amazon here!
Mr Saturn Earthbound/Mother Plushie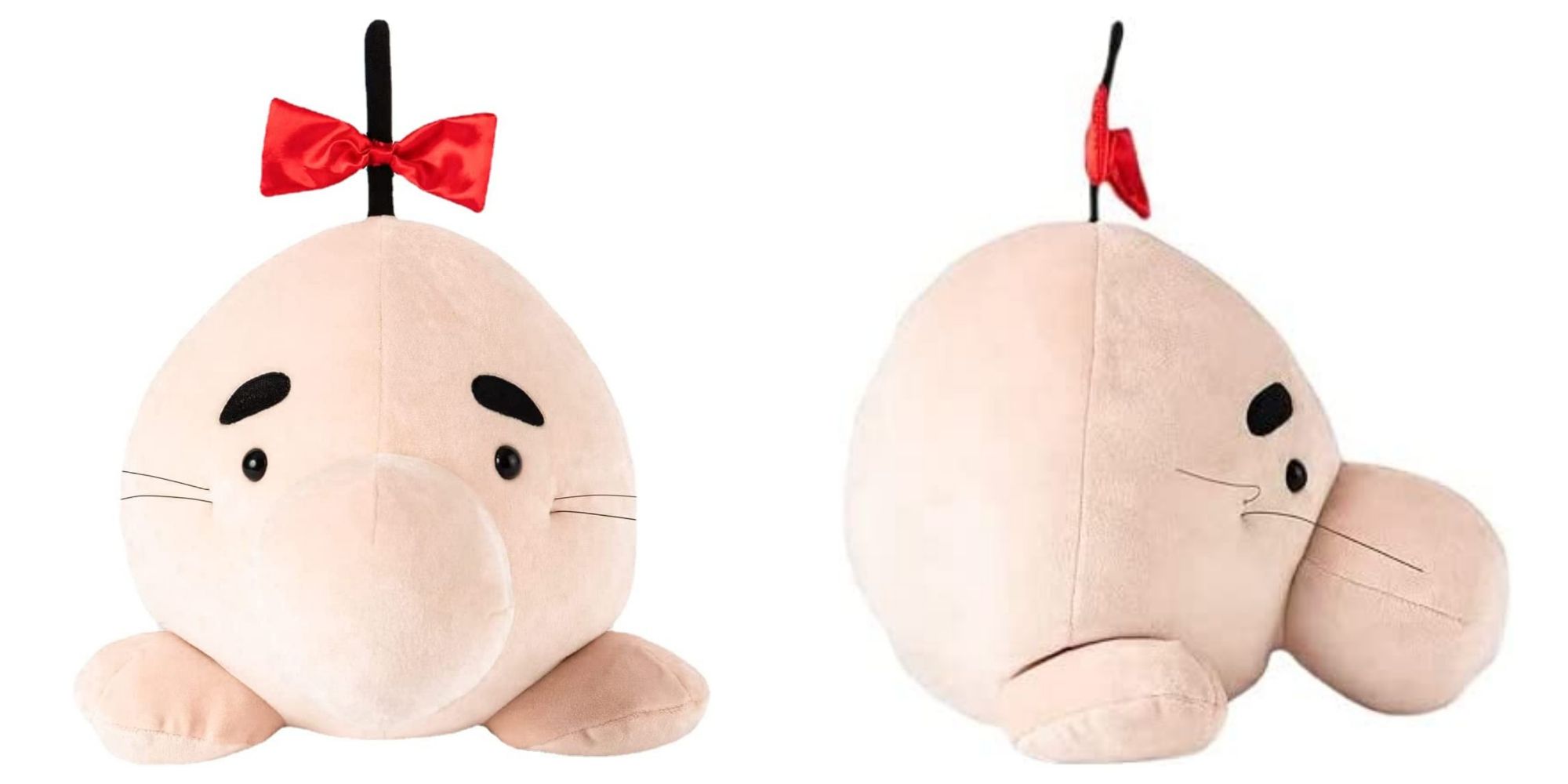 The Mr Saturn are strange but cute creatures in Earthbound and Mother 3, with whiskers, strong eyebrows, and a red bow atop their head-like body. This is all recreated perfectly in this plushie, including the trademark bow that's finished with a shiny sheen.
You can have your own little Mr Saturn friend with this plushie, though there are no promises that they'll also give you free drinks and a stay at the hotel on the house like their in-game counterparts.
Get it on Amazon here!
Kidrobot Phunny Sonic The Hedgehog Plushie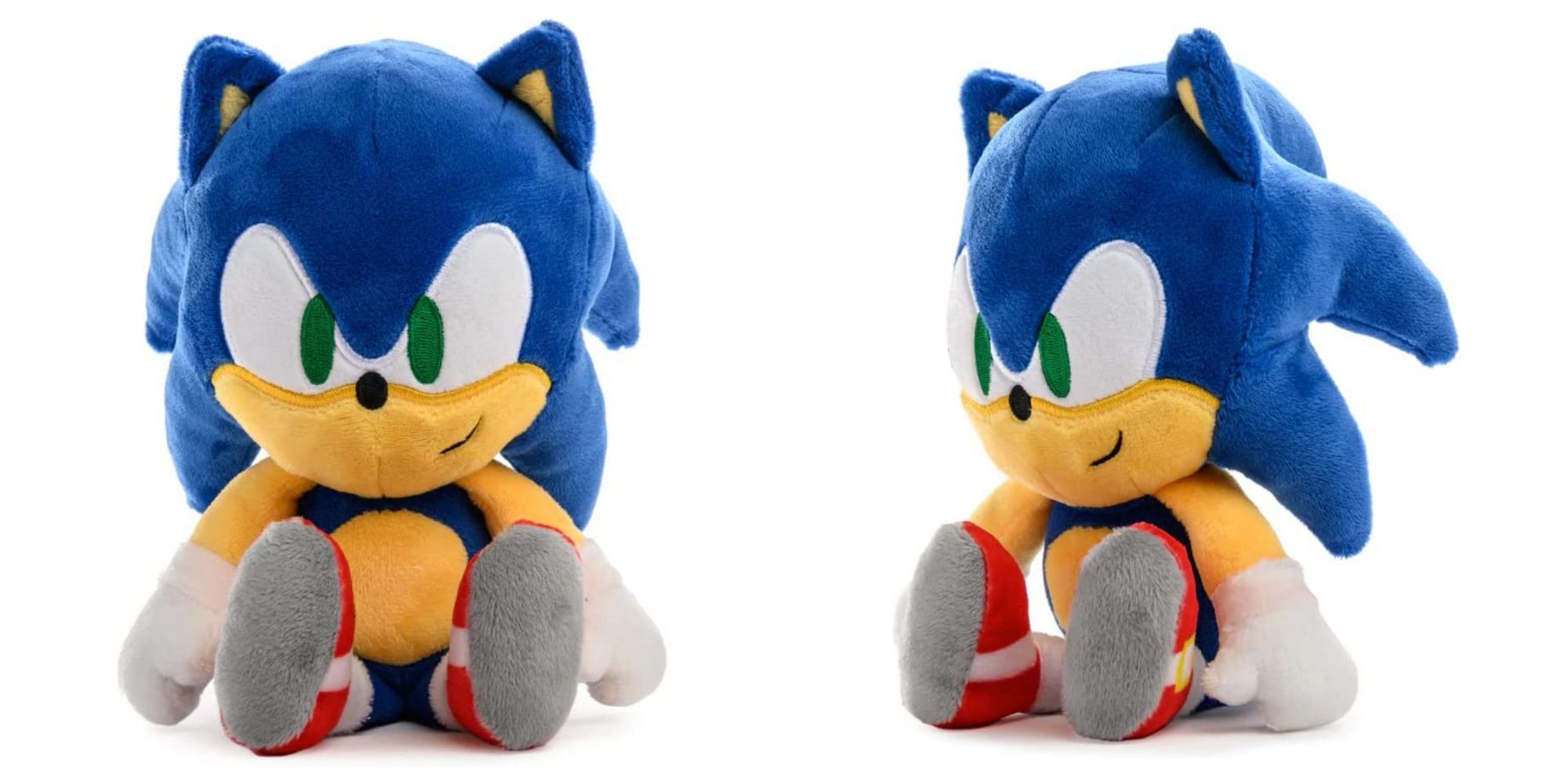 From Kidrobot's Phunny plushie line, this Sonic the Hedgehog plushie has Sonic finally sit down for a breather — running at the speed of light means you need to take a rest once in a while, after all.
Aside from sitting adorably, this plush gives Sonic a rather smug smirk, which is perfectly fitting for his personality. He also wears his iconic red boots, contrasting the vibrant blue of his body.
Get it on Amazon here!
Pokemon Sitting Cuties Plushies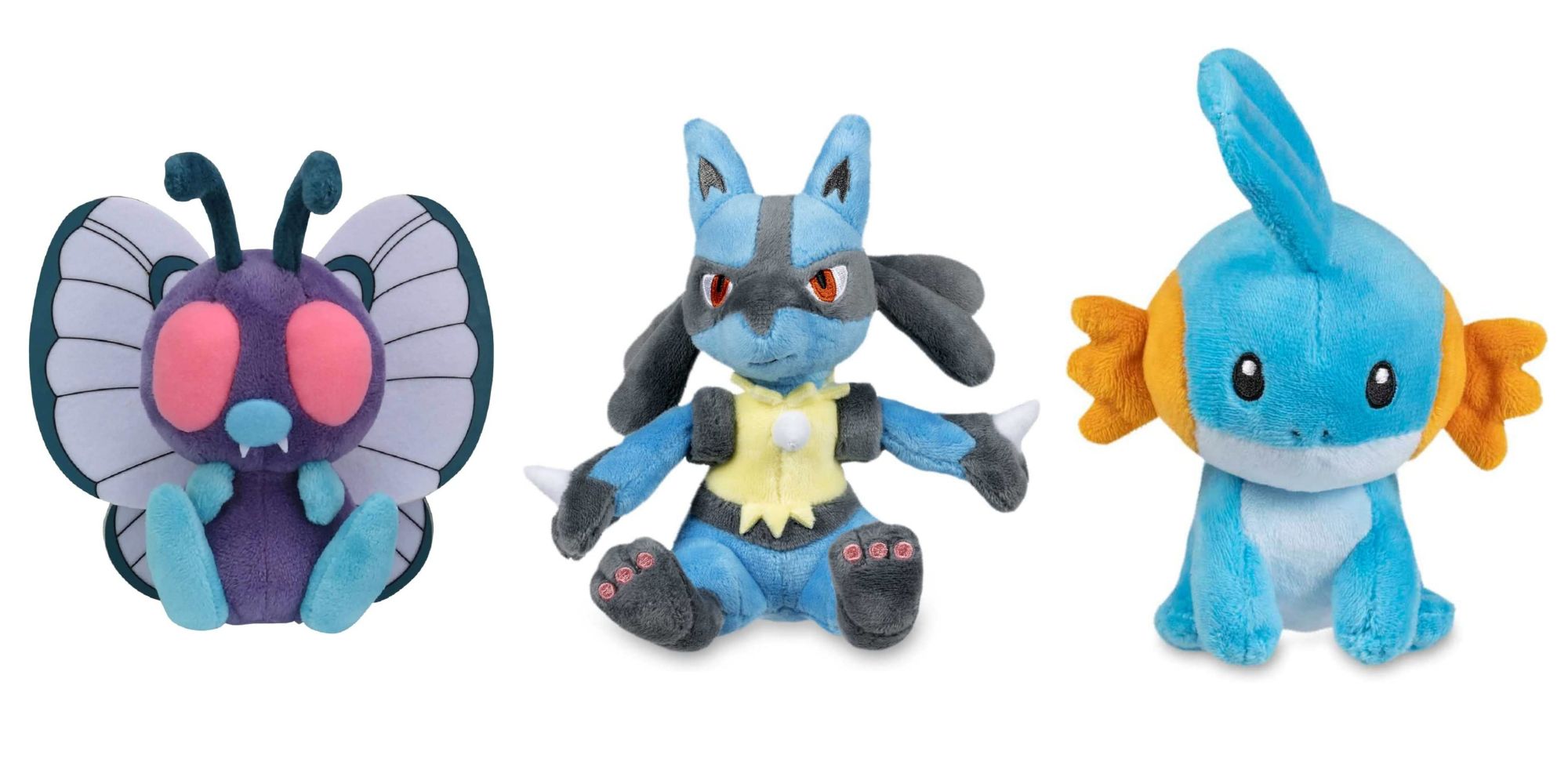 With almost every Pokemon receiving a plushie at some point, it's almost impossible to pick just one. However, the Sitting Cuties collection is one of the best that the Pokemon Center has ever released. As you can probably guess from the name, these Pokemon cuties are positioned to be in a sitting pose.
Pictured above, Butterfree, Lucario, and Mudkip are just a few of the Pokemon available in this collection, sitting adorably. Lucario looks particularly sweet, as you normally see this Pokemon showing off its immense power, not perching cutely.
Get Mudkip on Amazon here! Get Lucario on Amazon here! Get Butterfree on Amazon here!
We hope you like the items we recommend and discuss! TheGamer has affiliate and sponsored partnerships, so we receive a share of the revenue from some of your purchases. This won't affect the price you pay and helps us offer the best product recommendations.
Source: Read Full Article