We're more than a year removed from the launch of Animal Crossing: New Horizons, one of the definitive titles of 2020, and, suddenly, it seems that the brand has slipped back into the near-dormant state in which it had been for a majority of the 2010s. Updates seem to be slowing and are less impressive, player numbers are likely dwindling as fans struggle to find reasons to return to their islands, and, perhaps worst of all, the Animal Crossing Build-a-Bear crossover what kind of a disappointment.
Avid fans are always clamoring for more merch based on their favorite cutesy life sim, but Nintendo's collaboration with Build-a-Bear left quite a bit to be desired. Initially launched in early April, the famous plushie retailer debuted two new toys based on New Horizons, the most recent installment in the series. The products were, unfortunately, stock-standard stuffed animals of Tom Nook and Isabelle, two of the most recognizable faces associated with the franchise.
Though a unique collector's item, many fans felt that these basic pieces of merchandise didn't' live up to the creative nature of the brand, and many were hoping for the retailer to showcase specific new characters like Raymond or Judy rather than a pair with whom we're already well acquainted.
Of course, that didn't stop the plushies from selling out almost instantaneously. Like anything Nintendo-related, fans really had to be diligent if they hoped to get their hands on the first shipment of Build-a-Bear's Animal Crossing line. In fact, the fervor for these things was so severe that eager buyers essentially had to win a lottery to earn the privilege of purchasing a plushie.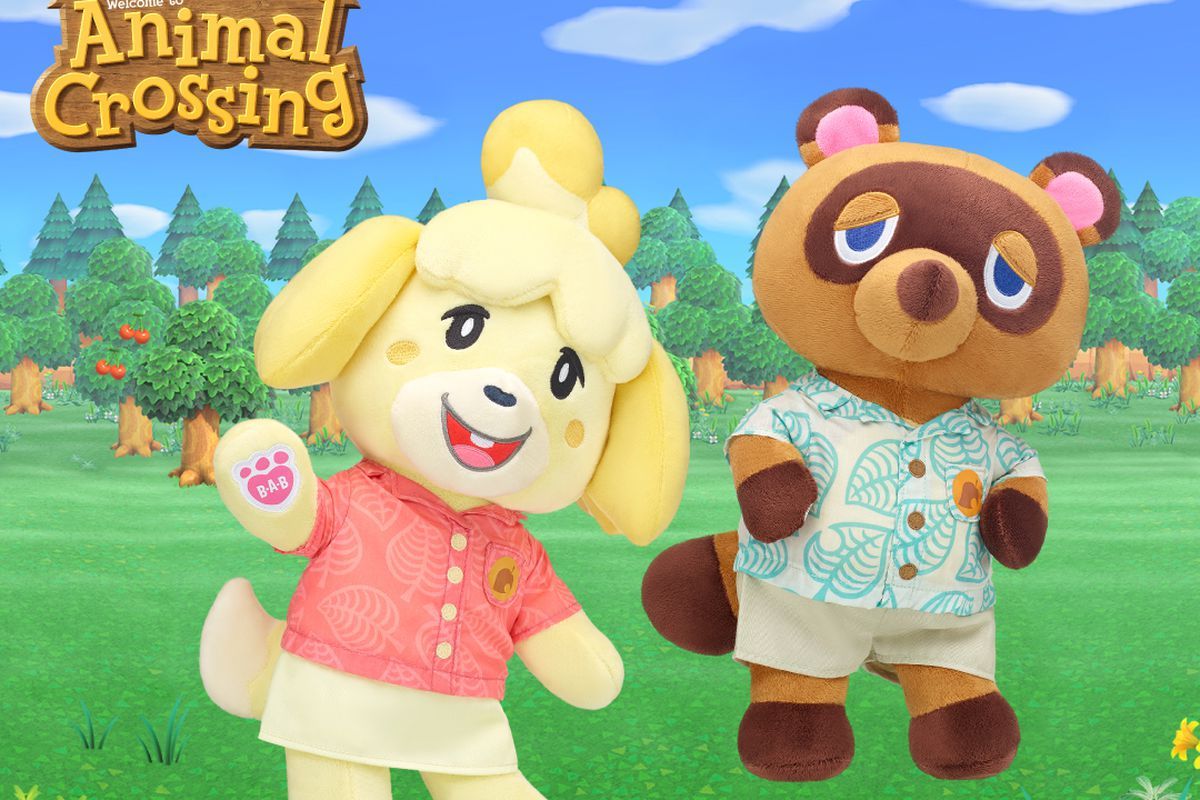 Those still holding out hope to own their very own version of Tom Nook or Isabelle are in luck, though, as Build-a-Bear recently announced that the highly sought-after stuffed animals will once again be available as soon as the twenty-seventh of April. However, as was the case with the previous shipment, those primed and ready to hit "buy" on Build-a-Bear's site at 4 pm when the sale goes live will be assigned a random spot in a virtual queue, with the luck of the draw determining who gets in and who gets turned away. Shoppers landing on the product page after 4 pm will be given a spot at the end of the queue, and we'd guess that they'll be redirected to another page that simply says "better luck next time."
Fret not, though, as Build-a-Bear has also confirmed that these coveted Animal Crossing plushies will be available in physical stores at some point over the summer. They'll still likely be near-impossible to find, but those who weren't able to buy online may have slightly better luck in a brick-and-mortar store.
Also of note is the fact that a third Animal Crossing plushie will be debuting later this year. There's no word on which character will be added, but it's safe to assume that it'll be a more common NPC such as Blathers or Celeste instead of a more exclusive villager. Be that as it may, Animal Crossing collectors are likely comping at the bit to learn what's next from the ongoing Build-a-Bear AC collaboration.
NEXT: Pokemon: Ranking The Games Based On What Pokemon Were Available Before The Elite Four
Source: Read Full Article