Respawn says Apex Legends' new season, Legacy, is "the culmination of two years of experimentation and innovation". The studio's battle royale hit that blends the hero abilities of Overwatch with the unpredictable thrills of PUBG and Fortnite just passed the 100 million unique players milestone, but the developer isn't finished yet.
Legacy offers new ways to play Apex Legends, whether you're soaring through the skies as new hero Valkyrie, or facing down against a team of three opponents in a tense, new back and forth combat mode called Arenas.
We recently got the chance to play half a dozen hours of Apex Legends: Legacy prior to launch. Here's everything you need to know.
Apex Legends – Arenas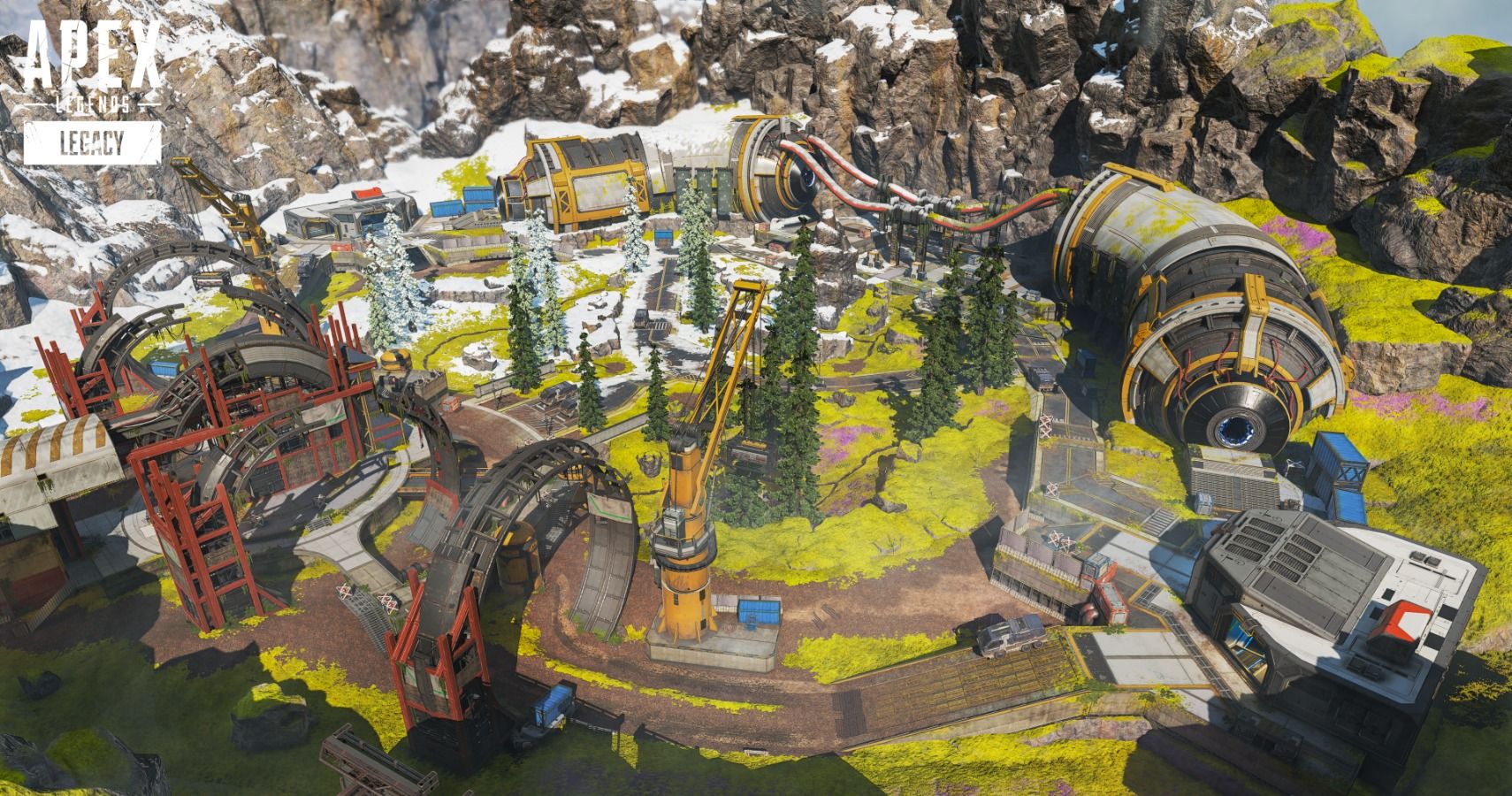 The biggest new addition to the game is Arenas. While you might be tempted to immediately write the new mode off as a sideshow, it offers some of the most thrilling Apex Legends battles you can experience, while somehow retaining the core of what makes the Battle Royale mode so simultaneously intoxicating and infuriating.
There's still a circle that changes where the final showdown takes place each round, and there's still a pulsating red wall of death penning you and the enemy team in, forcing you to think ahead and hold the most advantageous piece of the map before your enemy does. But this being a 3v3 mode, the maps are much smaller. The mode launches with two custom maps and some other maps taken from the Battle Royale mode.
Prior to each round, you must buy your arsenal from Ash's shop using materials. You can earn more materials in battle by opening containers or killing enemies, and you can also save materials up between rounds.
You start each round stocked up with as much ammunition as you can carry, as well as whatever guns, grenades, and meds you bought (on top of two shield cells and a couple of syringes). If you want more meds, you have to find them on the map or buy them. By default, you get a handful of Tactical hero abilities to use and your Ultimate is locked off. If you want to use your Ult, you have to trade it for materials. Where the Battle Royale mode often sees your initial drop get screwed over by RNGesus, you only have yourself to blame if you're not equipped for the fight in Arenas. Spent all your points on upgrading a Havoc and now you don't have anything for range? Unlucky, son.
Arenas fights feel like a proper back-and-forth. Yes, sometimes you get trounced, and sometimes you do the trouncing, but the way Respawn has set it up means it's not long until you're in a war. To win an Arenas match, you need to have won at least three rounds, but you also need a two-round lead. This means close battles go on for a while, sometimes resulting in a deadlock where you get a bunch of materials to buy whatever you like and start the combat with red shields – the winner takes all. Arenas is tense, tactical, and tight. It feels like something that's destined to become a popular esport, but I'll be using it mostly to prepare myself for those late-game 3v3 fights in Battle Royale. It's the best way to improve your pure combat skills in Apex.
Apex Legends – Arenas New Maps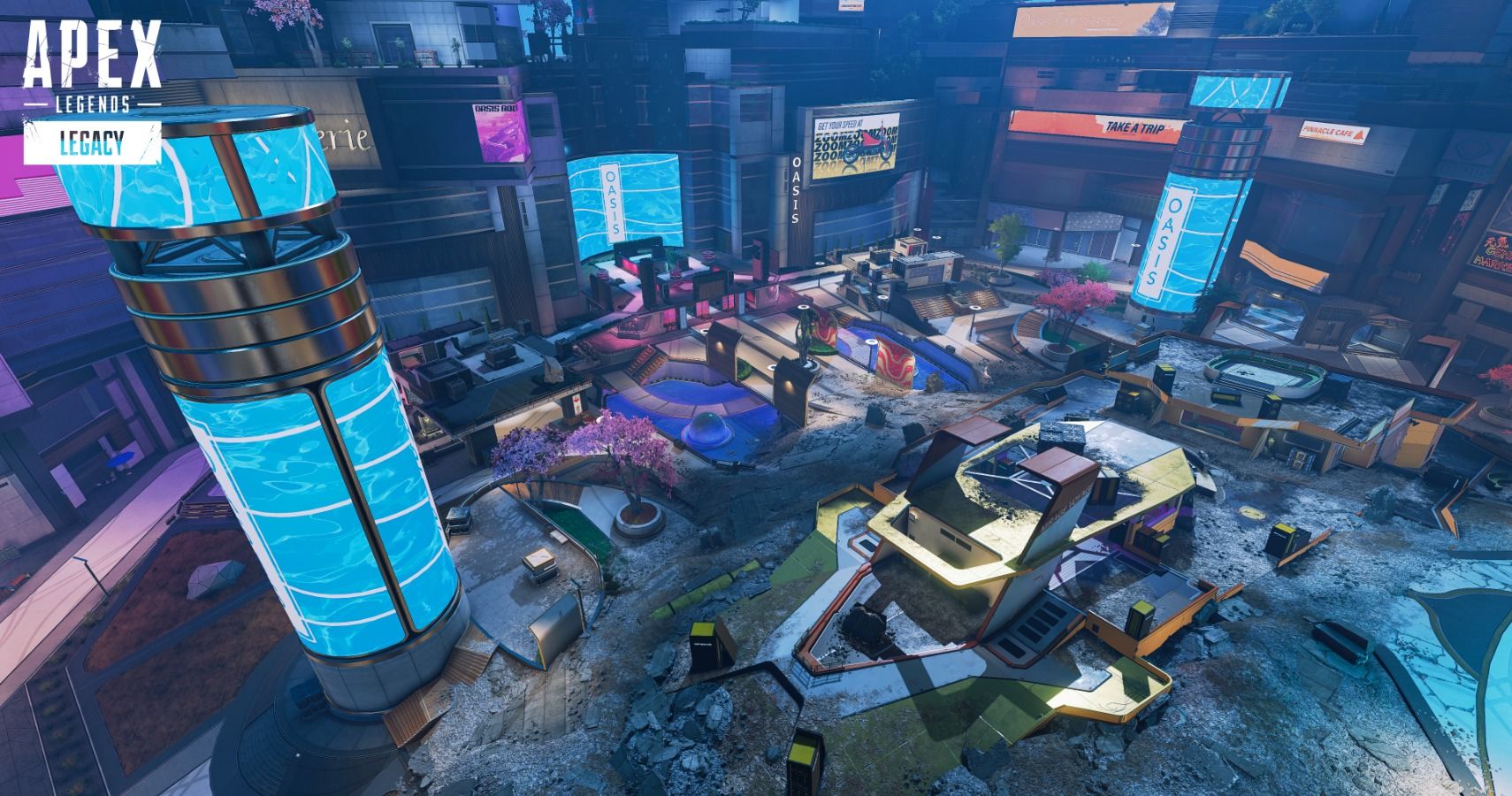 Arenas features two custom maps, Party Crasher and Phase Runner, with more to come in the future. Party Crasher is a map built around everyone's favourite doofus, Mirage. The mad lad only went and crashed his party ship, the Mirage Voyage, into a downtown plaza, messing up the geometry enough to make for a perfect battleground with interesting sightlines and interior locations to hunker down in.
Meanwhile, Phase Runner is a map built around the construction of a prototype teleportation device, which you can zip through to close the distance or escape a hairy confrontation. Phase Runner is a map that's perfect for PC players, with long sightlines for sniper rifles and very few places to hide. Battles here often coalesce on a symmetrical construction site that's laid out like a three-lane MOBA map.
Joining these are three locations from the existing Battle Royale maps: Artillery from Kings Canyon, Thermal Station from World's Edge, and Golden Gardens from Olympus.
Apex Legends – Valkyrie impressions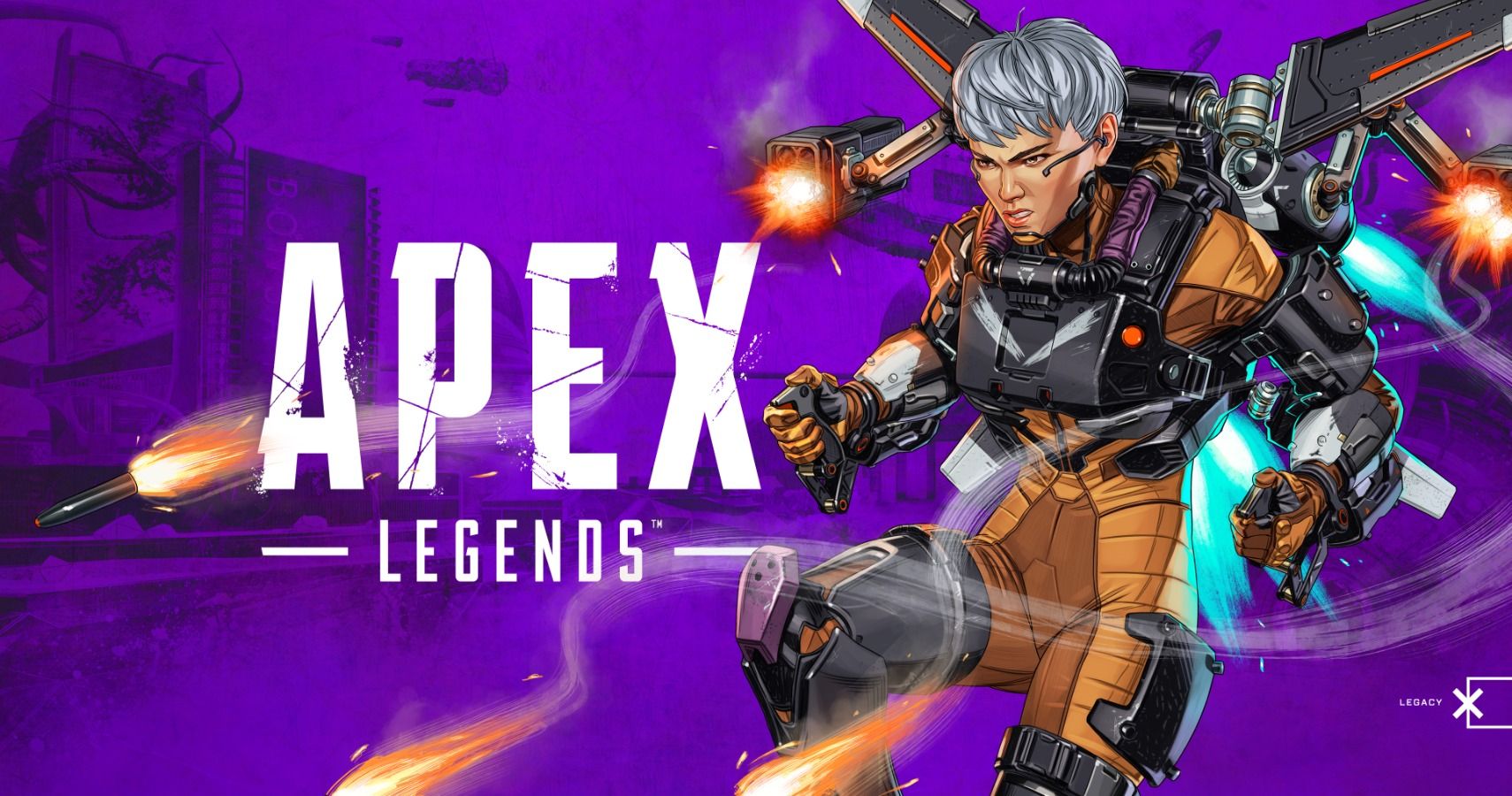 Valkyrie is the latest hero to join the Apex Legends roster and on first impressions, she seems way, way overpowered. However, after using her a couple of times in Arena, it becomes clear that she's quite easy to deal with when you're facing her down. Before I get into the nitty-gritty, here's what she's capable of:
She can fly at any time, subject to fuel, which replenishes over time
She has a missile barrage Tactical that she can release from the air, like Titanfall 2's Northstar mech
Her Ultimate turns her into a mobile jump tower, allowing her and her team to launch into the air and drop onto the map from another position
Whenever she's skydiving, Valkyrie can see enemy locations on her HUD, so long as she has a clear line of sight, at any distance. Squadmates can also see marked enemies
On paper, Valkyrie sounds overpowered. However, she's got some pretty easy counters. For a start, she can't use weapons while flying and can only use her Tactical. Secondly, her jetpack is loud. There's no way you can sneak up on people when it's engaged. On top of all that, she's basically a clay pigeon when she's soaring above the battlefield. While I'm sure there will be some amazing Valkyrie players, she's a pretty tough hero to master. It'll be interesting to see how she shakes up the game.
Apex Legends: Legacy – Olympus Changes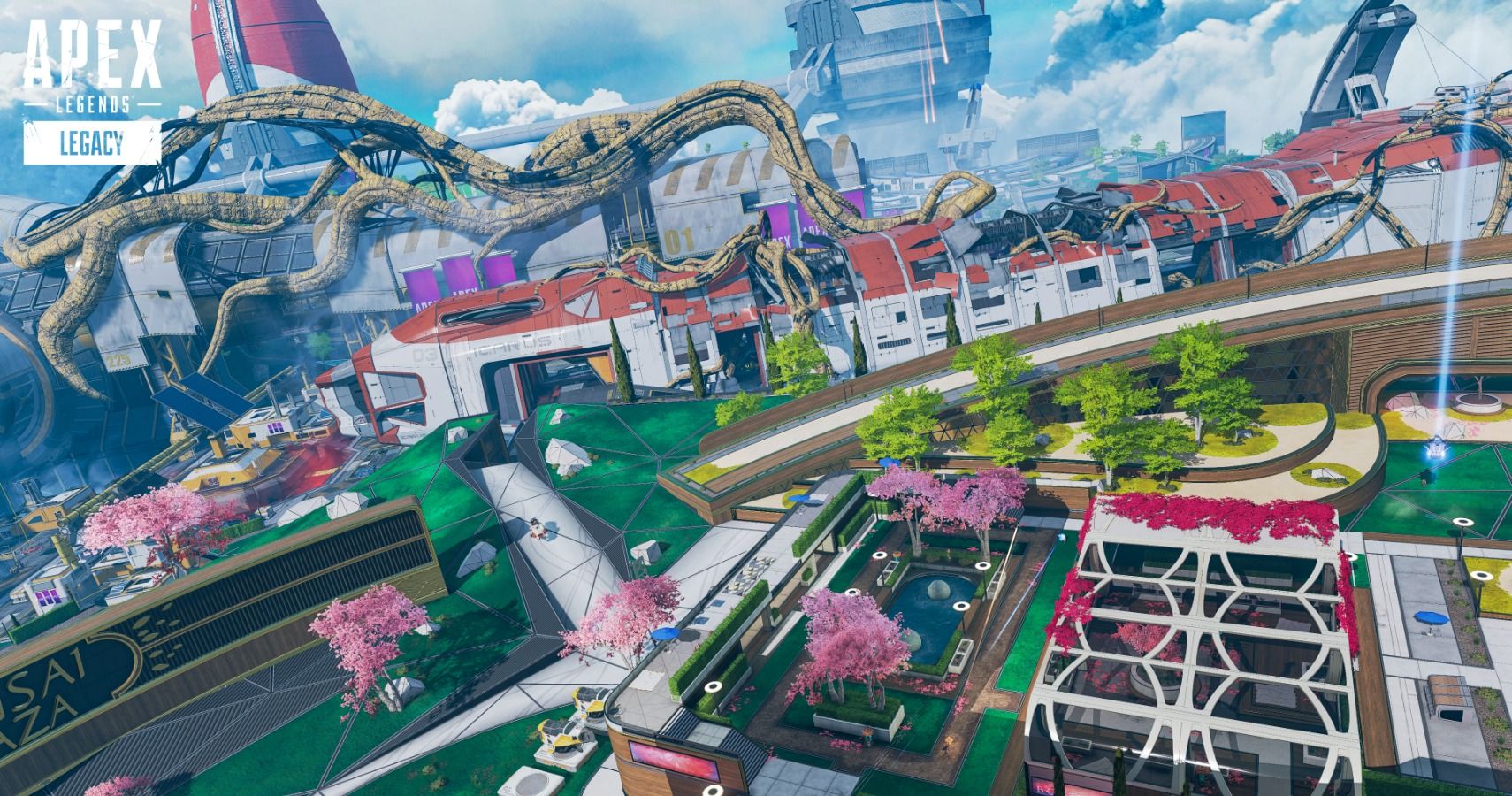 A mysterious, aggressive plant has been flown into Olympus on an unmanned spacecraft, infesting the map with organic tendrils that block previously long sightlines. Crossroads, the green and sparse crossing near the skyscrapers, is now home to Icarus, a large ship filled with the bodies of its crewmembers and the roots of the parasitic plant snaking around Olympus.
Players who take control of the ship early can find a keycard for the bridge on one of the corpses, allowing them to open it up for some of the best early game loot. However, you need to make sure another team doesn't take you down and steal the keycard off you before you get the goods.
Outside of the visual changes and new points of interest, two redeploy balloons have also been removed – one because it was in the way of a new location, and the second, from near Golden Gardens, to reduce third-partying.
Apex Legends: Legacy – White Loot
There's another huge change coming to Battle Royale in Apex Legends. Rather than dropping you in defenseless, every player will start each match with a white shield, a white helmet, two shield cells, and two syringes. Respawn says this is to stop people from getting ganked as soon as they land, just because someone beat you to a shield.
Apex Legends: Legacy – Bocek Bow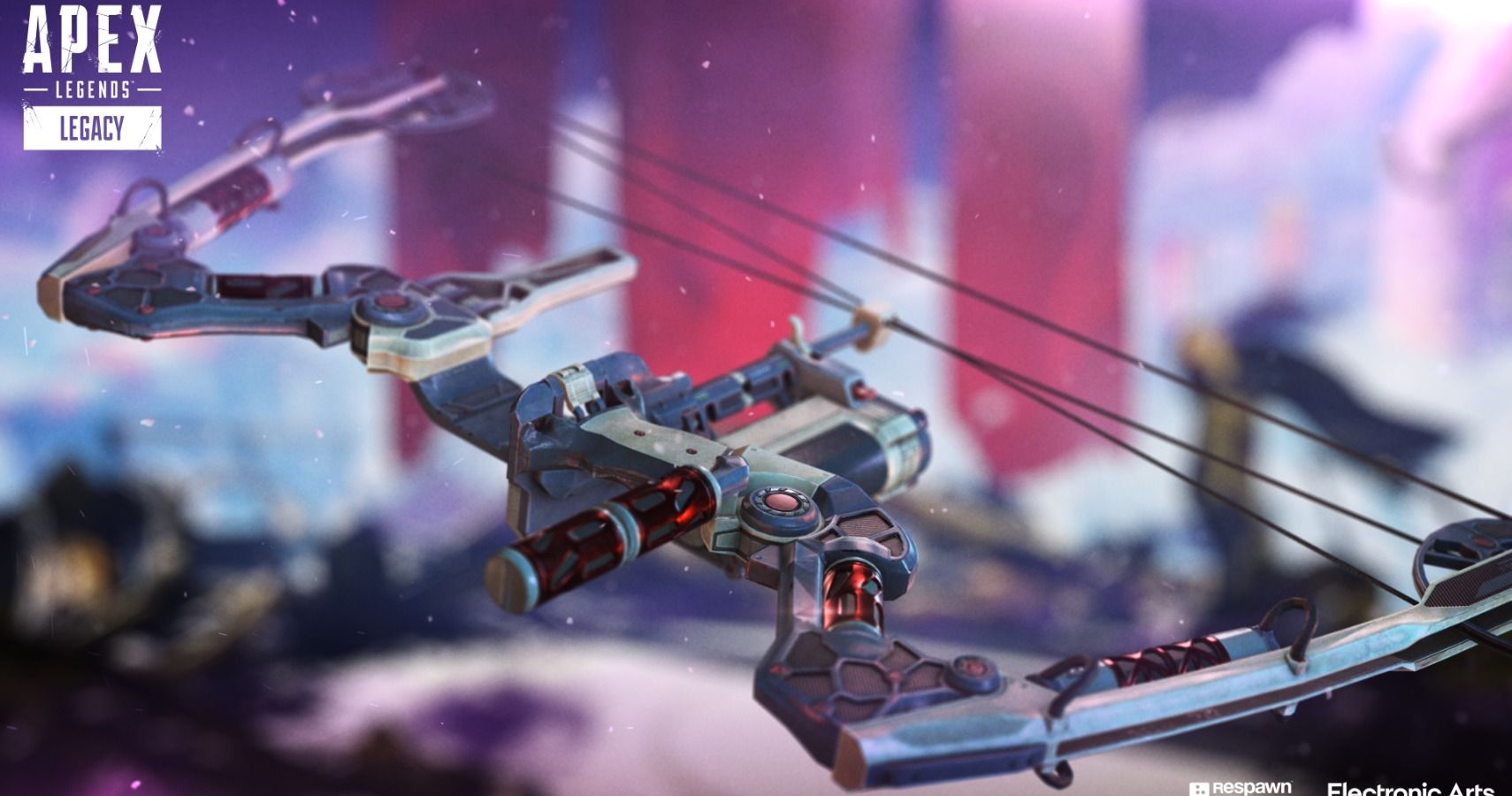 The Bocek bow is a new elite weapon for people with a steady aim. It's the most silent weapon in the game, but it's easy to whiff your shots. If you do hit, the bow does big damage. While ammo is limited across the map, you can retrieve fired arrows from the corpses of your enemies and the environment, since arrows stick in surfaces. Just keep in mind that the trajectory of your arrows will give you away quicker than Valkyrie's loud jet propulsion systems. You can also change how the bow works by equipping two hop-ups: Shatter Caps and Deadeye's Tempo. The former makes arrows burst when fired, making them spread like buckshot. The latter allows you to fire faster, so long as you can shoot to the rhythm.
Apex Legends: Legacy – Lifeline Rework
While Respawn didn't say anything specifically about buffs and nerfs, there was one massive change that we couldn't help but notice during our preview of Legacy: Lifeline has been tweaked. Her medic drone no longer deploys a shield when reviving allies, allowing enemies to shoot your injured mate back to sleep. However, her Ultimate should give you more useful equipment from here on out with guaranteed upgrades inside. The healing rate of her drone has also been increased.
Apex Legends: Legacy Challenges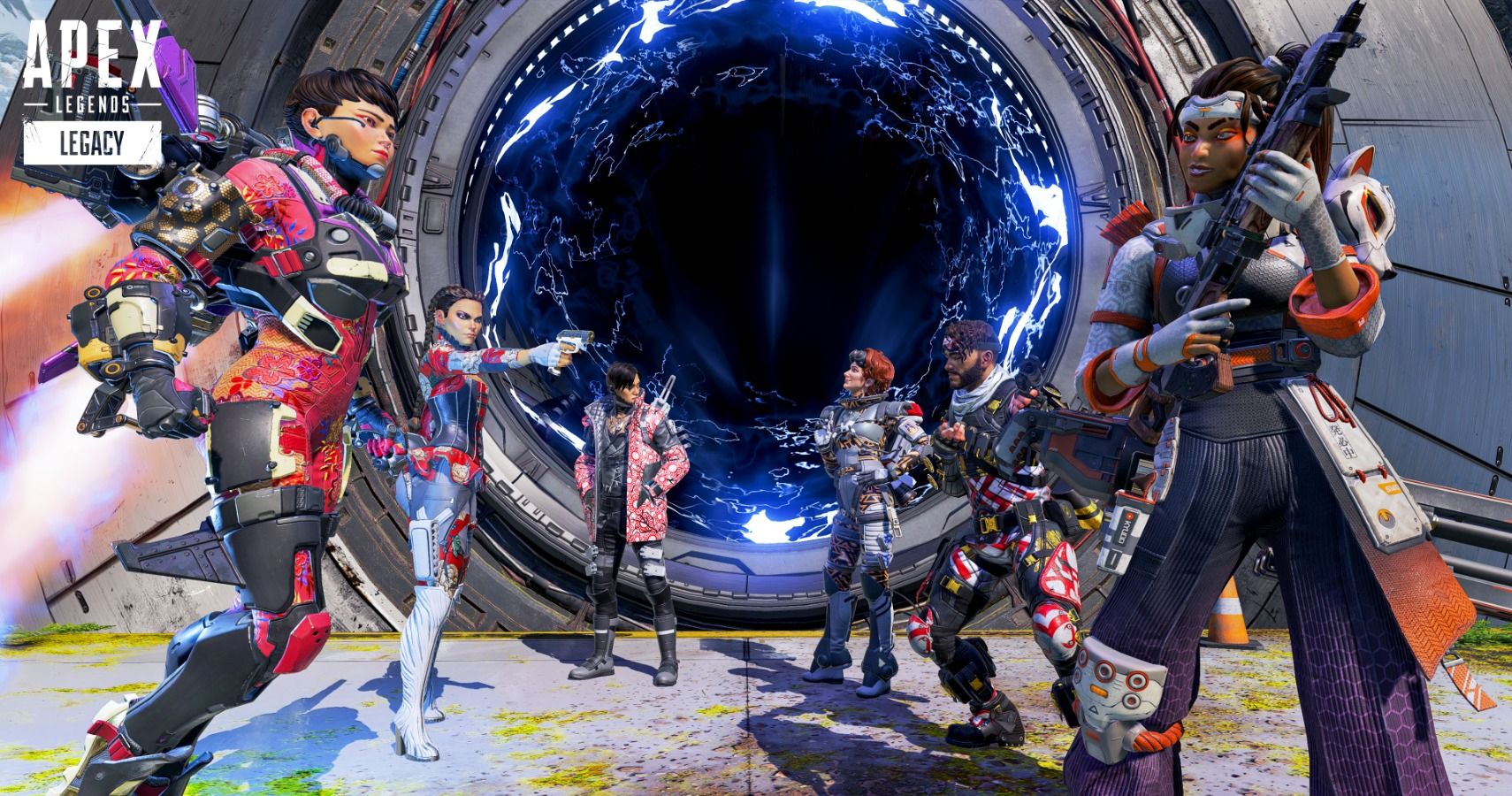 This being a new season, there are obviously new challenges. Some challenges will be specific to Battle Royale, while others will be exclusive to Arenas. Thankfully, Respawn has added in the ability to reroll one challenge per day for free. That shouldn't just help players who want to stick to one mode, but it'll allow you to bin off challenges for characters you haven't unlocked yet. You can also tell the reroll which mode you want the next challenge for.
Apex Legends: Legacy goes live on May 4, with World's Edge and Olympus next up in the Battle Royale map rotation. We spoke to Respawn about Apex Legends: Legacy and the reasoning behind all the changes – check our interview out at that link.
Next: Apex Legends Season 8 Weapon Tier List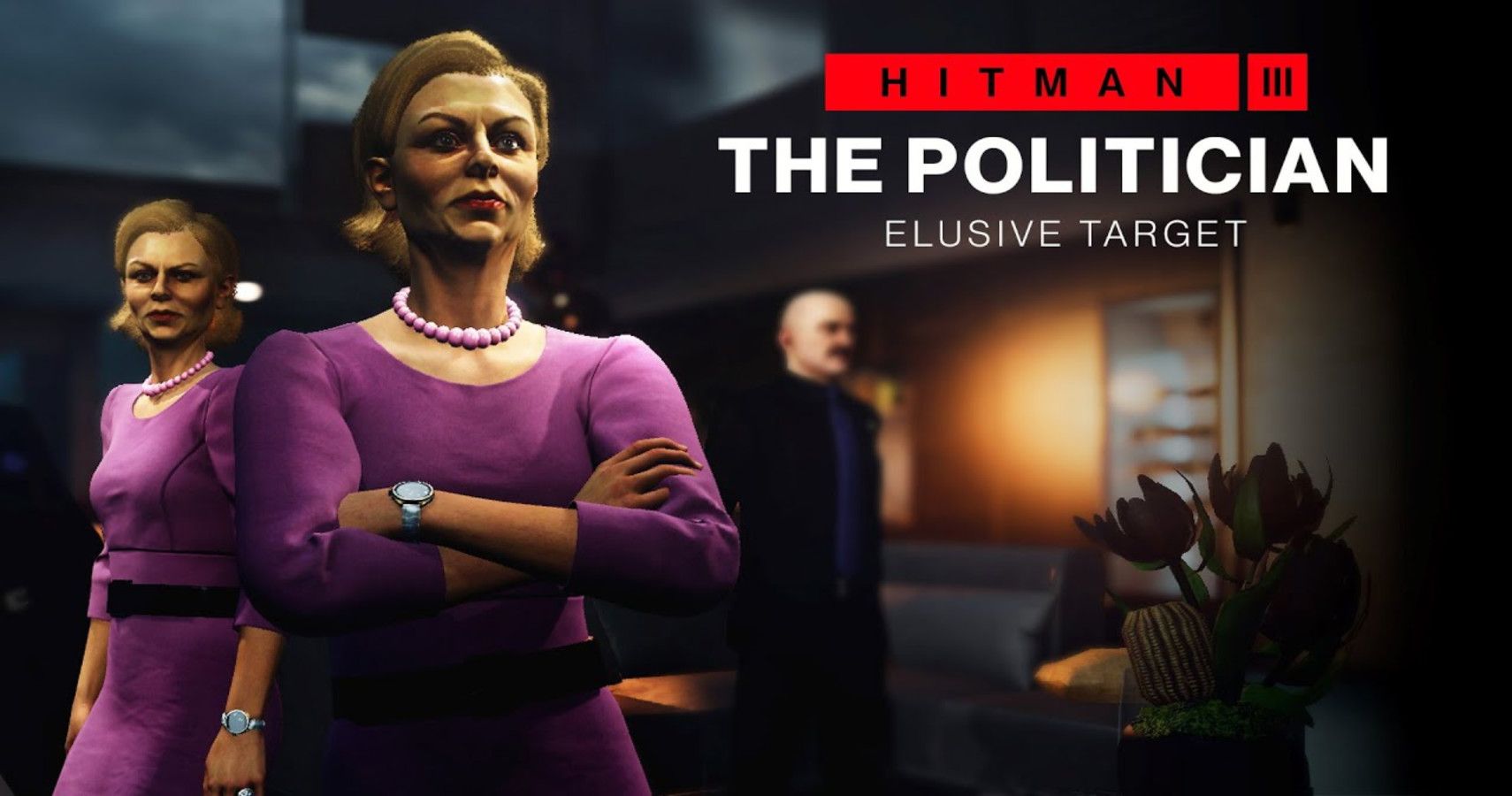 Guides
Nintendo Switch
PC
Xbox One
Apex Legends
Ps5
ps4
Respawn Entertainment
Xbox Series X
Kirk is the Editor-in-Chief at TheGamer. He likes Arkane games a little too much.
Source: Read Full Article