Ubisoft has never done reveals the typical way. While the company had a minor presence at Gamescom, it hasn't gone big at any of the gaming conventions or showcases for a while. We saw that at the Summer Game Fest, when it elected to ride the coattails with an unaffiliated stream that might have been better as an email. On Saturday, Ubisoft will reveal some exciting details about the future of Assassin's Creed, which has been made less exciting by the facts that a) we knew about this a month ago, meaning all hype has faded, and b) most of the stuff has leaked. It's b) I'm most concerned with today, as the leaks yet again point to Assassin's Creed not understanding its own magic.
Three Assassin's Creed games are set to be 'revealed' (perhaps 'confirmed' fits better here) at the Forward, which feels like far too many when you consider how long these games take to make. Ubisoft is already talking about one of this trio publicly in the form of Mirage – this is set to be a smaller Assassin's Creed game set in Baghdad that's going back to basics. The two follow ups, however, seem to be continuing the more modern trappings of Assassin's Creed, ballooning in size, leaden with collectibles and shallow content, taking an age to complete, if you even ever can.
Games take a long time to make, but that's a deliberate choice on the behalf of some developers. If you want to advertise your game as being bigger than ever before, you're also adding to your development time, a time which traditionally doubles across console generations anyway. Making two simultaneously, while also making a smaller game hardcore fans have been crying out for, doesn't feel like there's any real method or sense of planning to it all.
One of these longer RPG games puts a particular spotlight on that. While one of them is set during the era of the Holy Roman Empire, the other is set in Japan. Fans have been asking for this for years, and Ubisoft is finally giving it to them. There's only one problem: Sucker Punch got there first.
There are many eras of Japanese history, and Ghost of Tsushima itself is not particularly accurate, taking place before the advent of katanas and haiku. Still, when fans have been asking for a Japanese AC, they have been asking for Tsushima. For all the arguments about the inaccuracies and fetishisation of Japanese history, Tsushima is extremely popular, not to mention glossier and more focused than Assassin's Creed. Typically, AC has been without compare. No other major video games are set in Viking Britain, in the Renaissance, in Damascus. They're good games, sure, but they're also the best by default. Heading to Japan means taking on Tsushima, and I'm not sure this current version of Assassin's Creed has what it takes.
I'm less enamoured with Tsushima than some fans were, and were it not positioned against The Last of Us Part 2 in a strange culture war, I'm not sure it ever would have been voted Fan Choice at The Game Awards. Still, it's popular, competent, and quite good. While I love the earlier Assassin's Creed games, it feels like the series has drifted.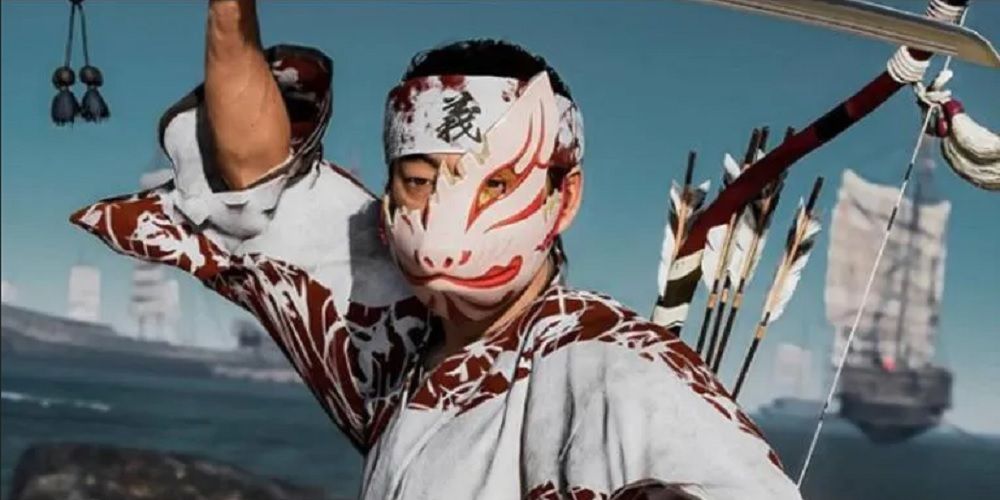 Attempts to write strong characters have been hamstrung by a boardroom insistence on demographic appeal, seeing female characters pushed to the sidelines again and again. The 'just ten more minutes' appeal the games used to have has turned sour and manipulative. It used to be that we played more because we wanted to. Now we play because we'll never finish otherwise.
Assassin's Creed has missed its window. There was always a sense that Japan was a mite too obvious, but now that Tsushima has made a go of it, Assassin's Creed finds itself chasing the pack. It's a strange tactic, oddly fitting for the direction Ubisoft has taken the series in. It likely won't be all that good, but is a cheap popularity win, and that's all that matters. Having resisted the easy route for so long, Ubisoft has waited until the path has become treacherous to make its attempt. It's monumentally poor planning.
We have no idea if the game will be any good, or even what it will look like in a post-Infinity, post-Mirage world. But Assassin's Creed has stumbled of late, losing its way and losing track of what made it great. It keeps pushing forward with no real reason why, and now it's chasing another game's high. For a series all about history, it's oddly afraid of its own past.
Source: Read Full Article