The story doesn't take long to get going in Assassin's Creed Valhalla, with the introductory sequence in Rygjafylke immediately thrusting you into the world and culture of a Viking. Before you even set sail for England, you will spend a bit of time with a certain Viking named Gorm. Gorm isn't quite the ideal Viking, to say the least, and your first major decision in the game will be to decide his fate. If you can manage to put your personal feelings for the character aside, we'll go over whether or not to kill or banish Gorm.
Should You Kill Or Banish Gorm In Assassin's Creed Valhalla?
Be aware that this decision does come early in the game, but is story relevant and going over the consequences of each decision will reveal some very minor spoilers for the game.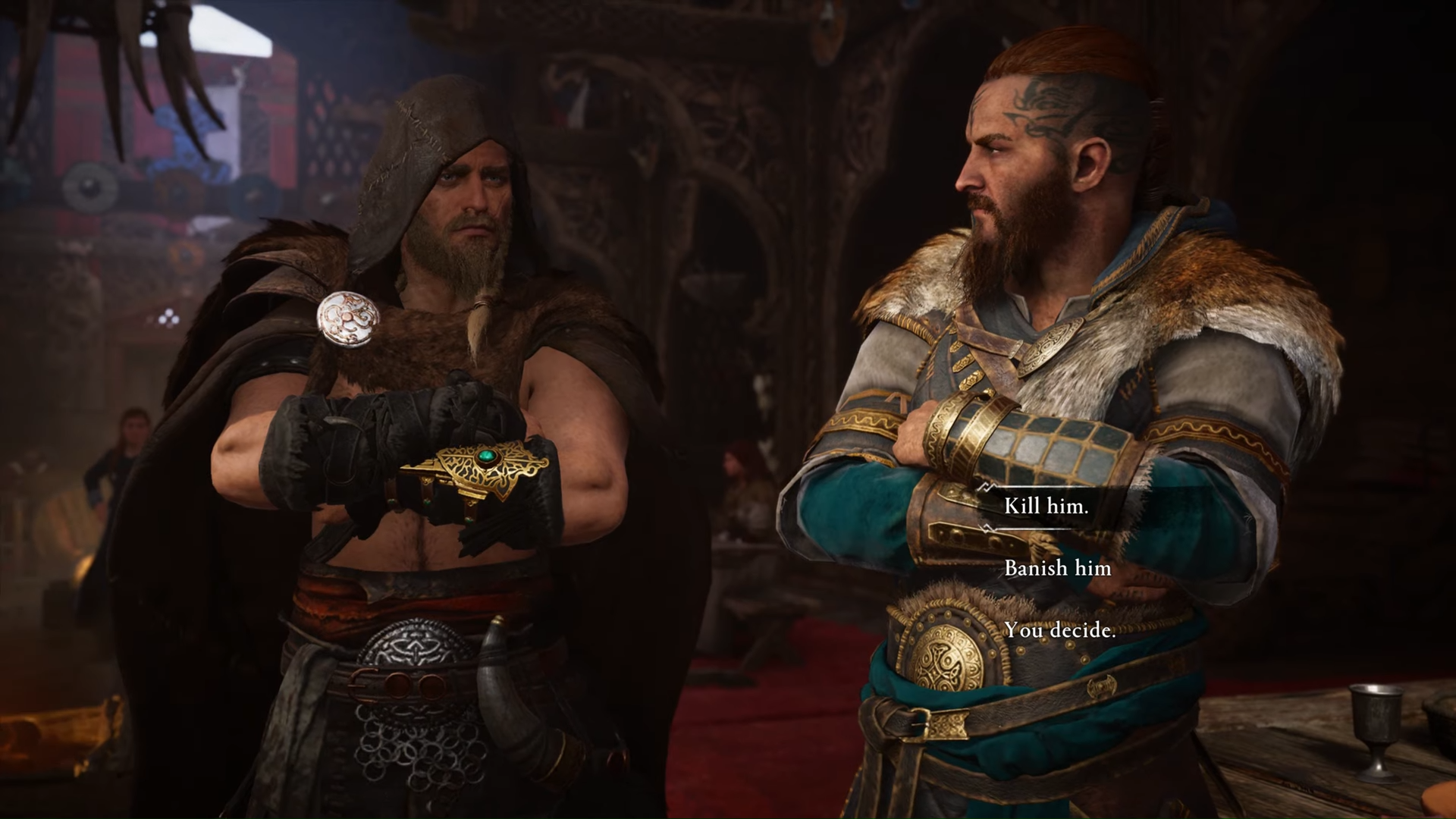 Gorm has shown that he's more than worthy of punishment after running from the fight after you slay Kjotve and not being man enough to fight you in a one on one duel. When the time finally comes for him to face the consequences for all his cowardice, you're presented with three options after King Harald asks your opinion. Will you kill Gorm, banish him, or let the king decide for himself? While this might feel like a heavy decision, in reality, it doesn't impact much.
Kill Gorm
If you decide that enough is enough and Gorm should be executed, King Harald will not heed your advice. In his opinion, a quick death is too good for someone like Gorm, and instead will rename Gorm Worm and exile him.
Banish Gorm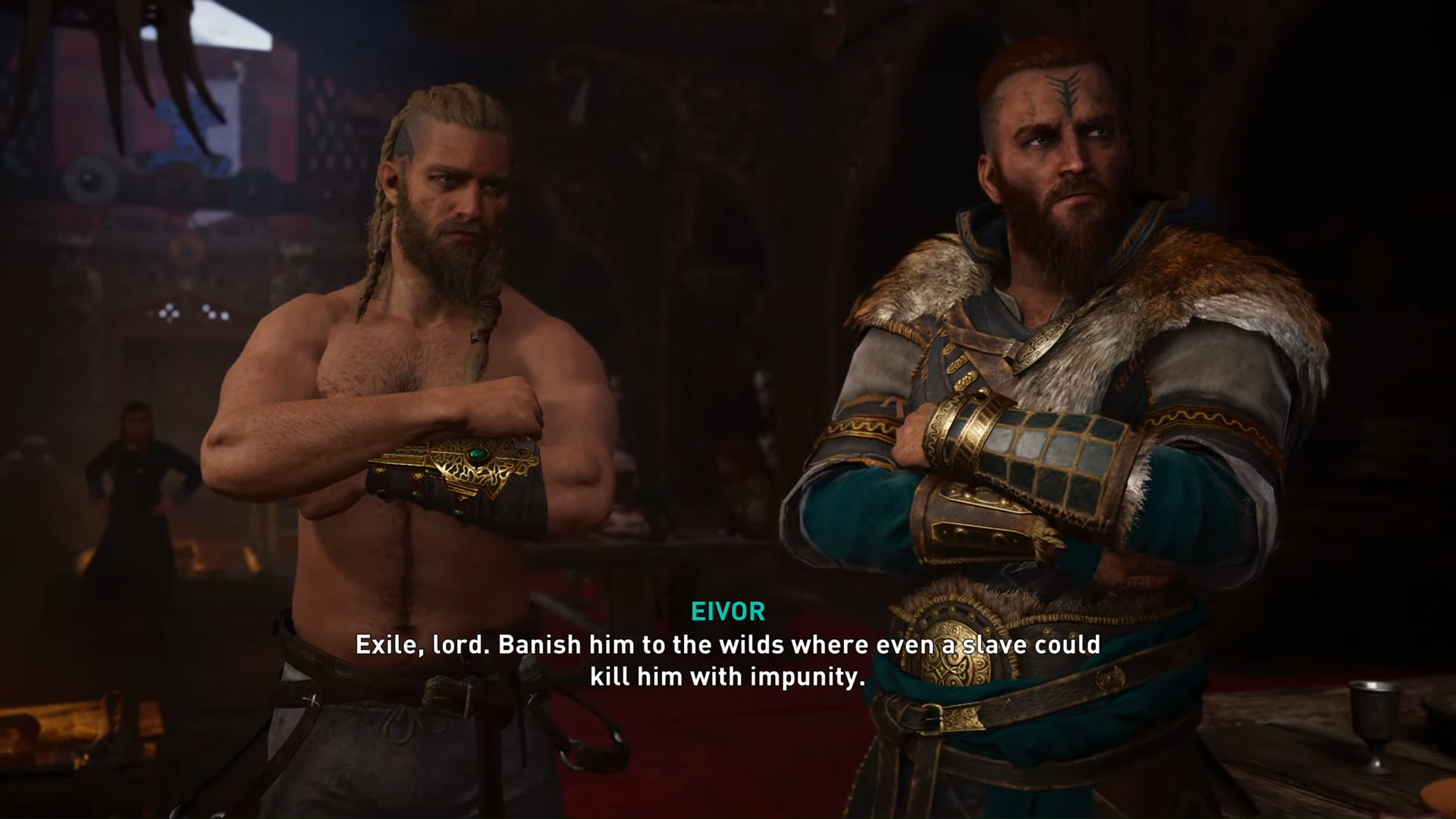 King Harald likes this decision more than outright executing Gorm, and again renames him Worm and casts him out. Naturally, this decision and the first are basically identical.
Let King Harald Decide
If you leave it up to the king, as you might expect by this point, after commending your honor and reason, he once again brands the man as Worm and sentences him to exile.
While something of a false choice since Gorm, or rather Worm, will always be exiled, you can still earn a little more favor with the King based on which answer you go with. Otherwise, Worm once again weasels his way out of another situation with his life… for now anyway.
Next: 10 Things Only Pro Players Know You Can Do In Assassin's Creed Valhalla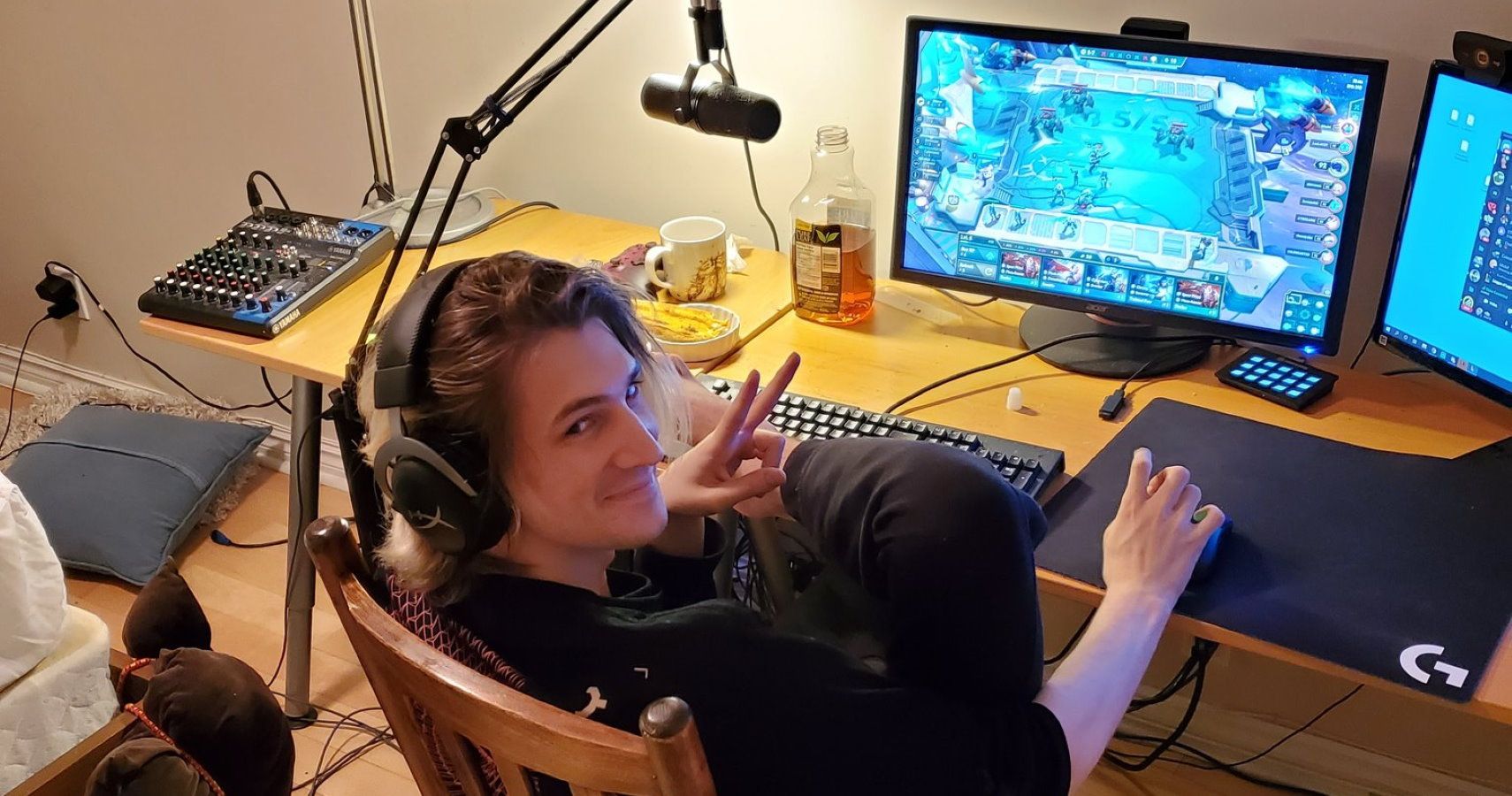 Guides
Assassin's Creed Valhalla
Jesse Lennox loves writing, games, and complaining about not having time to write and play games. He knows the names of more Japanese game devs than his own neighbors, and has a way better knowledge of the game industry at large than anything going on in "real" current events. You can catch him defending the plot of Kingdom Hearts and geeking out over awesome combo videos in character action games any day of the week.
Source: Read Full Article