Arkane Studios' Deathloop will be kicking down our doors this May, and Best Buy has begun taking pre-orders for its PS5 debut. An additional bonus for Best Buy customers will be in the shape of a free steelbook case – which will look good on any assassin's shelf.
The multiplayer assassination game is threatening our free time with fun, vintage action, and people who receive the free steelbook will be able to put a little of that 60s aesthetic on display. The Best Buy exclusive steelbook from Bethesda features the game's protagonist Colt, weapon in hand against a warm background. There is alternative artwork for the steelbook where Julianna is featured on the front cover, but it is unclear whether Best Buy offers this variant.
The steelbook – valued at $19.99 – comes free with both the Standard Edition and the Deluxe Edition pre-order. The latter is an impressive package retailing at $79.99 and includes a physical copy of the base game, original soundtrack selections, two trinkets, a PS5 exclusive Transtar Trencher, a "Party Crasher" skin for Colt with an Eat the Rich Tribunal weapon, and a "Sharp Shooter" skin for Julianna with a .44 Karat Fourpounder. Both editions also include pre-order bonus content, offering a "Storm Rider" Colt skin, a Royal Protector Machete, and one trinket.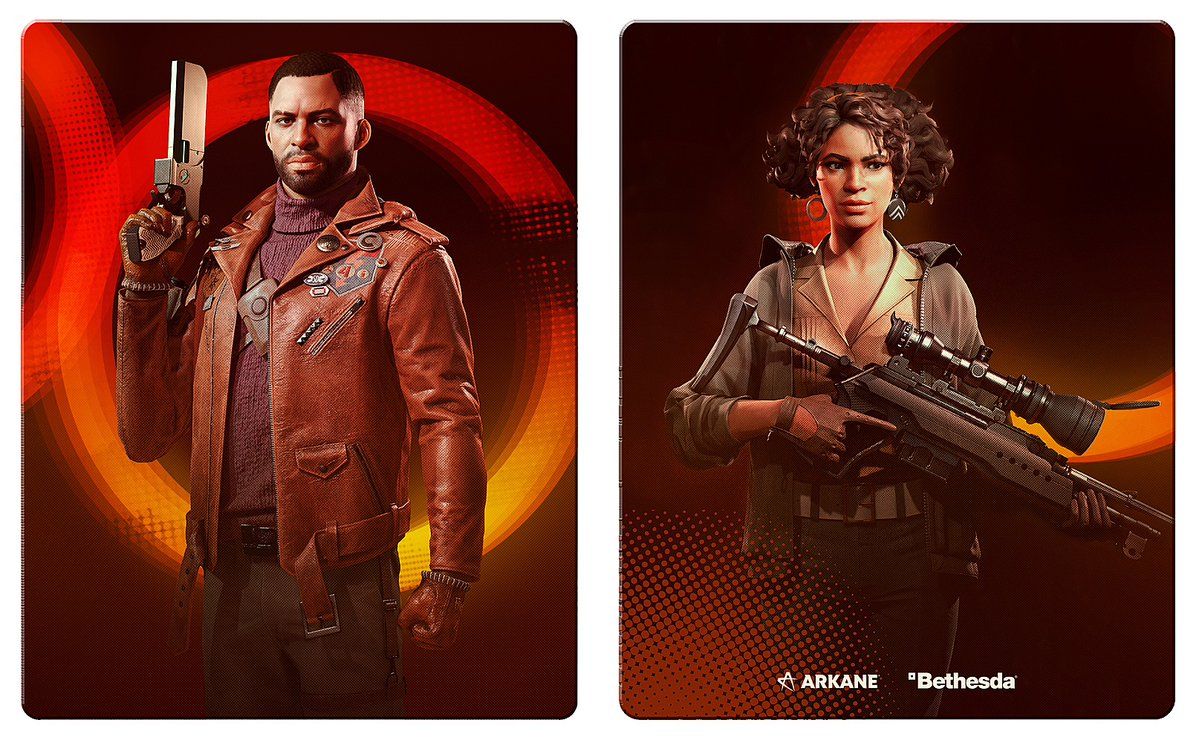 If Deathloop was a film, it would definitely be directed by Quentin Tarantino. Its aesthetic oozes the same character as his films – particularly Jackie Brown – except the director rarely deals with mind-bending premises like the game's timeloops. The action-adventure will carry satire mixed with the supernatural, offering many unique abilities and mechanics within the assassin storyline. Deathloop now has a confirmed release date of May 21, after the New Zealand PlayStation store made a premature listing of the date. We also saw a fair amount of gameplay during last year's PS5 showcase, which flaunted a few minutes of its high-octane FPS action.
Best Buy isn't just targeting Deathloop, however, as the company has also offered the same deal to Monster Hunter Rise customers. Fans who pre-order the franchise's sixth main entry will also be treated to a free steelbook titled "Scanavo" – featuring the game's Magnamalo monster.
Next: Deathloop Will Simulate Jammed Guns On PS5 Using DualSense's Adaptive Triggers
Jo recently got served a nostalgia trip playing Sony's Spider-Man, as it brought back the exhilarating feeling of web-slinging from the PS2 days. While the giddiness of gaming still remains, Jo has put the adult brain to good use by spending the last few years dissecting the games industry and marveling at its insides.
Source: Read Full Article