If you're someone who has been anticipating the furry, action-packed thrills of Biomutant, then you may have been concerned when its developers went radio silent. A lack of news can sometimes herald a rough patch during a game's development phase. However, that doesn't seem to be the case here, as Biomutant is looking pretty dang good as we head towards its upcoming May launch.
One of the big selling points of Biomutant has been its combat, although we've only seen snippets of it here and there. The game's publisher, THQ Nordic, posted a new trailer today that shows how the cat-raccoon main character will fight off the hordes of animalistic enemies.
The video isn't very long as it demonstrates just a little over a minute of in-game footage. Yet, what it shows does look impressive. The main character seems to possess quite a few abilities that could be a ton of fun to play around with.
At the beginning of the trailer, he seems to form some kind of bouncing bubble shield that enemies get stuck to and then blasted away. There's quite a bit of aerial combat involving spinning in the air and wildly firing guns. There are also attacks that seem to include fire, energy blasts, multi-hit combos, and something that looks similar to Mortal Kombat's X-ray attacks. At one point it even looks like you get to control a giant mech suit.
It's a very tantalizing gameplay trailer, but it doesn't tell us much about what Biomutant is actually about. The story revolves around a Tree Of Life that's been stricken with a plague caused by oil and that inspires our little hero to go around beating up everyone they encounter. If the gameplay is truly as good as it looks here then that's probably all the plot that we'll need. But a little more information about Biomutant's world and narrative would be nice. At the very least we'd love to know what the protagonist's name is.
That being said, we do get some insight into the world of Biomutant from this trailer. It looks like we'll fight all kinds of different creatures including some bosses that seem to dwarf the main character. The visuals look gorgeous with some lush scenery and a beautiful color palette. It also seems like the cat-raccoon hero – really wish we had a name for it – can have many different forms, costumes, and classes. That includes a special pre-order bonus Mercenary class.
Speaking of pre-orders, you can do that now as the game has an official release date of May 25. So if you want to annihilate gangs of anthropomorphic baddies with some sweet cat-raccoon kung fu, then you won't have to wait much longer.
NEXT: Animal Crossing's Tour Guide Creator Got Me Playing Again When None Of The Events Could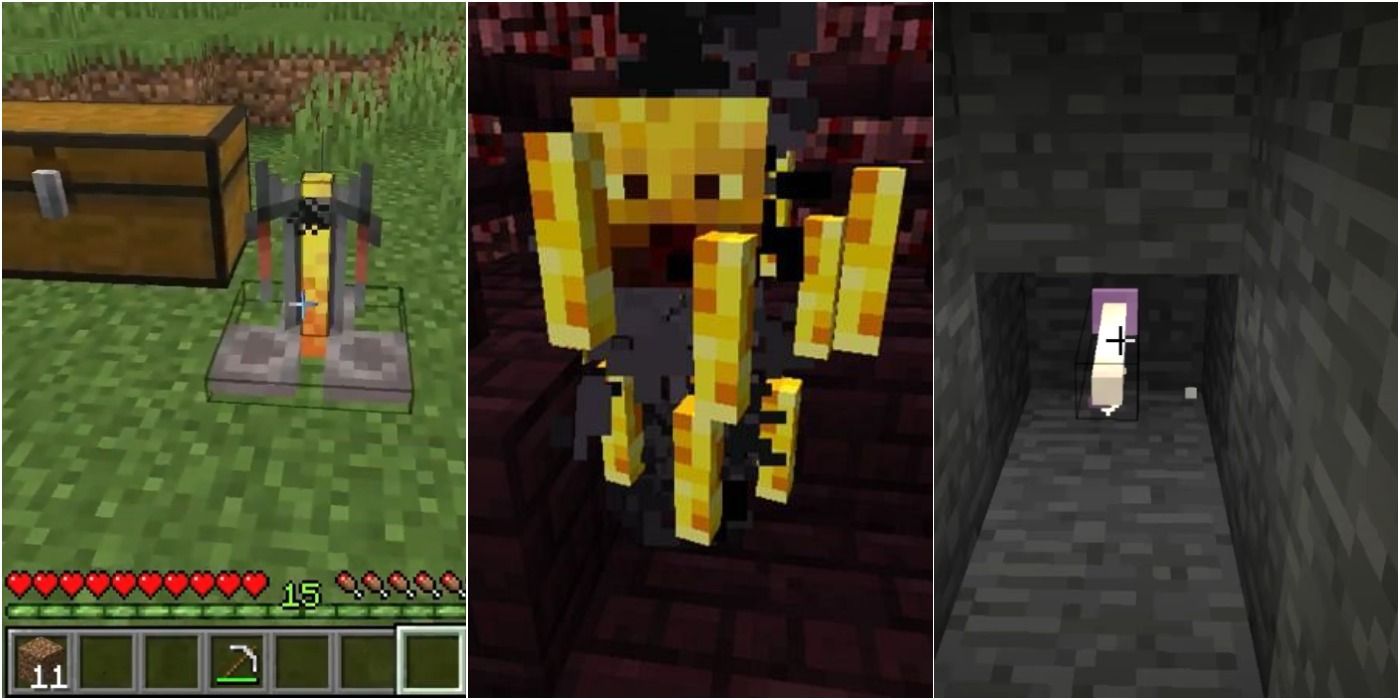 Game News
THQ Nordic
Biomutant
Jamie Latour is a writer and actor based out of Toronto, Ontario, Canada. From his hyperactive childhood to his….Well, still hyperactive adulthood, he's been writing and performing in some capacity for practically his entire life. His love for video games goes all the way back to the age of 4, playing Mega Man 3 for the first time on his NES. He's an avid gamer and can be found nowadays either messing around in Red Dead 2, or being cheap as can be as Reaper in Overwatch. He's still starting out when it comes to making online content, but aside from his writing he can found on his Twitch page under the handle SpontaneousJames. You can also find him on social media as @SpontaneousJam on Twitter (because Spontaneous James was too long apparently).
Source: Read Full Article