Animal Crossing: New Horizons is a popular creative space for casual and hardcore gamers, to style, design, and decorate their character and surroundings with impressive detail. However, dressing your ball-handed character can now become a reality, thanks to BlackMilk Clothing's Animal Crossing line, scheduled to launch October 13.
The Australian clothing brand has just launched its Super Mario Bros. line – teased during Nintendo's Super Mario Bros. 35th Anniversary Direct – to celebrate the plumber's lucrative career of playing the hero. Not wasting any time, BlackMilk has now revealed its Animal Crossing lookbook, which features a scrapbook style collection of the upcoming line. While some items sport a subtle design, others are a little bolder for fans who have no shame in flaunting K.K. Slider on their leggings.
Related: These Are The Most (And Least) Popular Villagers In Animal Crossing: New Horizons
Every item showcases a balanced blend of color, characters, and in-game motifs that the Able Sisters would be proud to sell. From a green-checkered pinafore dress – featuring Isabelle – to a mosaic one-piece speckled with every Animal Crossing character and flower, BlackMilk has every style covered to appeal to fans of all levels. Mostly composed of dresses, the line also features a pleasing blue t-shirt that dots character faces over the canvas, a light pink and flowery shirt, and printed leggings that match the simulation game's easy-going attitude.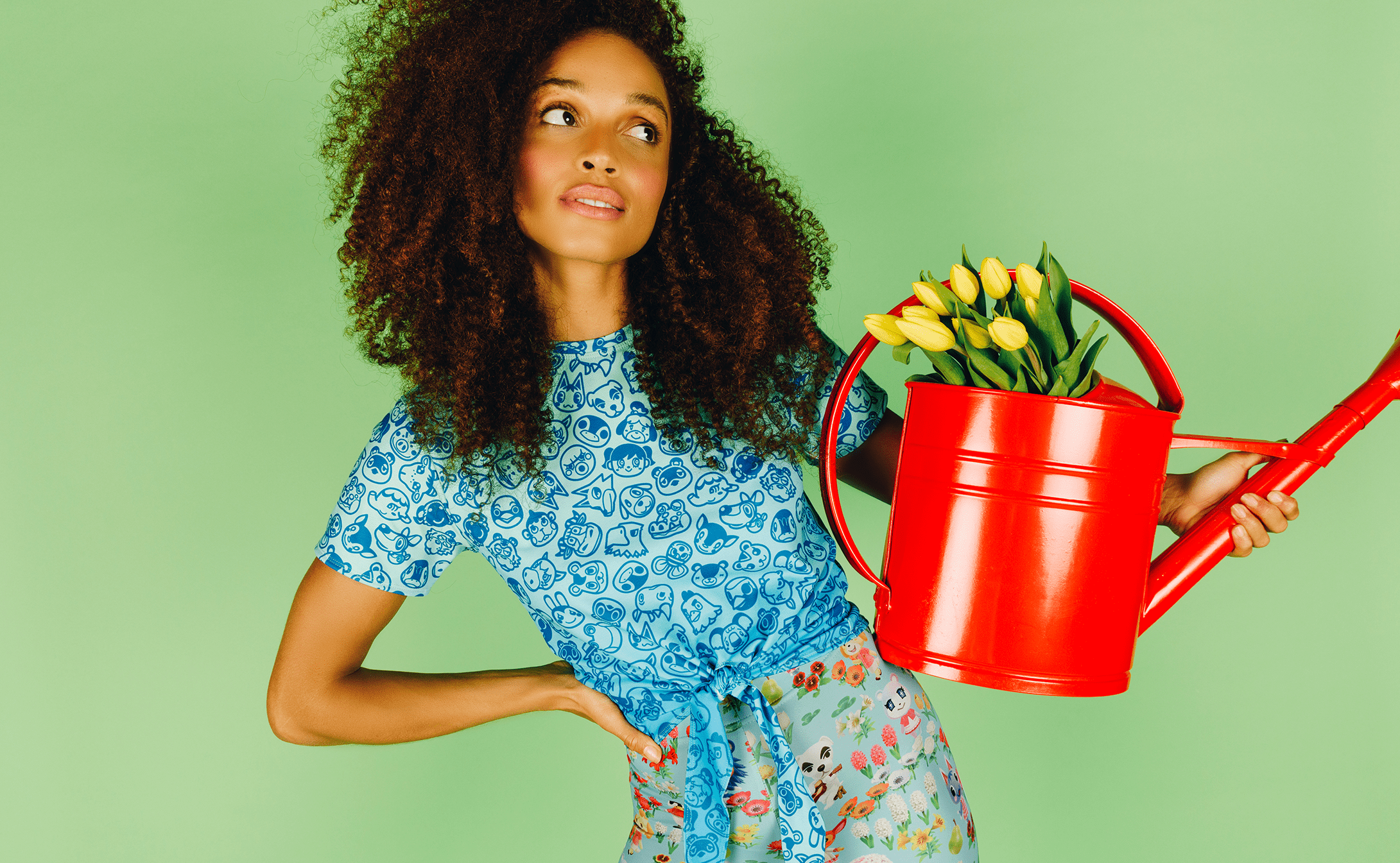 The aforementioned Isabelle pinafore dress can also be paired with shorts of the same design, which flaunts the collection's variety. Leaning towards the more understated end of the line, lies a green, silk dress, that – if you look close enough – is detailed with New Horizons' leaf motif. The closing piece of the lookbook showcases an airy, purple dress featuring everyone's favorite shop owners, Timmy and Tommy. Tom Nook graces his presence on the red variant of the checkered pinafore dress, whose tired eyes are easy to tell apart from his pupil's cheerier expression.
BlackMilk Clothing has also had previous success with its Pokemon line, which featured an array of printed pocket monsters from Eevee and its evolutions to Magikarp. One pinafore dress featured a green print of Ivysaur, Venusaur, and a sleeping Bulbasaur on the inside of the dress, which became visible when the top of the dress was folded down. BlackMilk's popularity will certainly see the brand exhibiting more collaborations with Nintendo, which could possibly even include The Legend of Zelda somewhere on the horizon.
Source: Read Full Article