Chaosium recently published The Children of Fear, a 1920s era multi-part campaign for Call of Cthulhu, in PDF form. The campaign scenarios in Children of Fear will allow Investigators to choose their adventures and paths on an exploration of the Cthulhu Mythos through the greater part of Central Asia and Northern India.
The 416-page full-color Children of Fear PDF is currently available on the Chaosium webstore for $26.99. According to the module's credits, it was written by Lynne Hardy, and that wonderful art piece gracing the cover was created by Caleb Cleveland. Of course, a host of other Chaosium notables helped to develop the campaign sourcebook, and you can read their names on the product listing page. And is as common on the Chaosium store, buying the PDF will earn you a coupon for the PDF's price off the print version once it releases.
The Children of Fear campaign was written for the 7th edition of Call of Cthulhu, but is also compatible with the 1930's era Pulp Cthulhu. Both the base Call of Cthulhu 7th Edition Starter Set ($24.99) and Pulp Cthulhu ($44.95) can be purchased from the Chaosium webstore.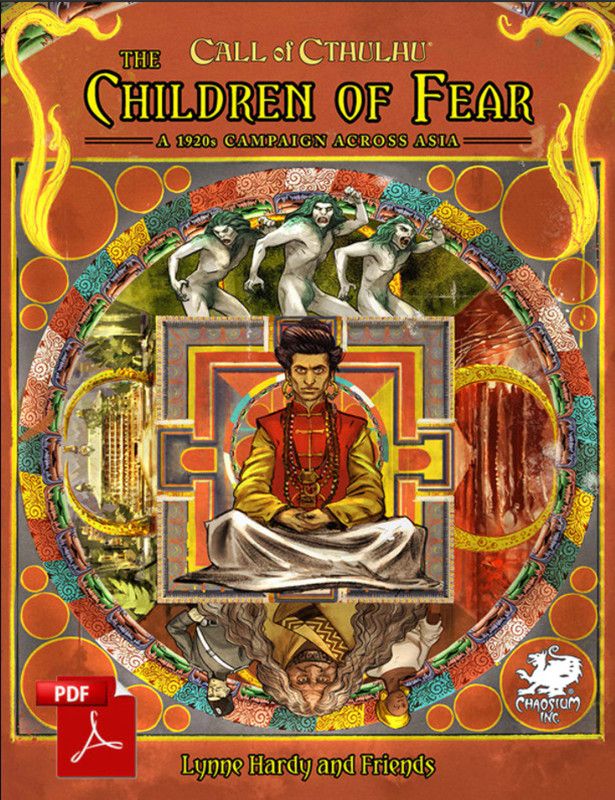 Children of Fear is set in 1923, and involves the Investigators receiving a telegram from an American adventurer. The Investigators are then lead on an Asian-wide journey that sees them travel across "China, Central Asia, Northern India, and hidden Tibet", according to the PDF's description. The path the Investigator's take through Children of Fear is reminiscent of the same path traveled by "the famous Chinese Buddhist monk and explorer Hiuen-Tsiang – immortalized in the fantastical Chinese saga Journey to the West".
The Children of Fear supplement includes eight chapters covering info on cities through ancient China and Northern India, including Peking, Sian, and Peshawar, among others. Detailed info is also presented for the Keeper regarding many other areas the Investigators may encounter, such as "ancient temples, lost lakes, dusty museums, charnel grounds, venerable monasteries, and hidden secret valleys".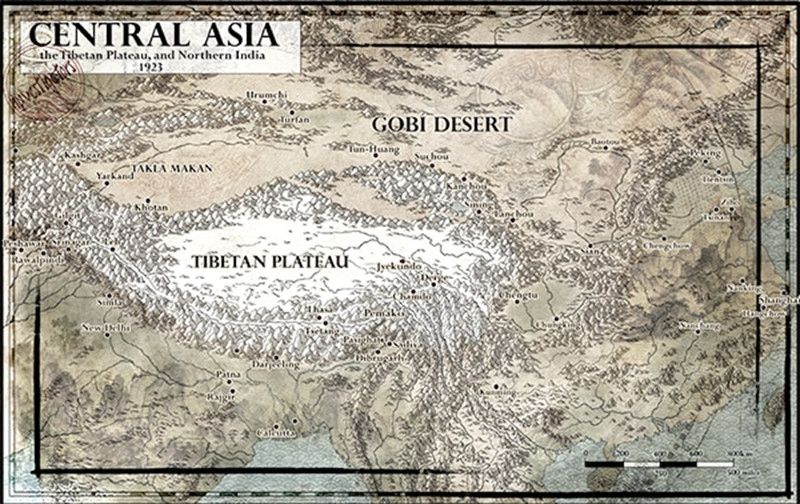 The supplement also comes with six pre-gen Investigators, numerous NPCs, each with their own agendas, a few familiar Cthulhu mythos monstrosities, and a few new ones to risk losing your Sanity over. Plenty of maps and handouts also come with the supplement, giving Keepers pretty much everything needed to open up the set and get right to playing.
Read the full info and throw your money at The Children of Fear PDF on the Chaosium webstore.
Source: Read Full Article