Growing up in Thatcher's Britain, and navigating the fallout thereafter, was often tough for a young lad growing up in the West End of Newcastle. I'd long since got the video games bug, thanks to a battered Atari 2600 and roaming freely around the arcades when my grandad took us up to the caravan in Berwick-upon-Tweed most weekends. But having my own systems and an extensive library to play wasn't something a single mother with three kids could provide.
So it was left to my absentee dad, who without fail would buy my year's affection every single Christmas through the medium of video games. He'd bought me the original Game Boy for 1990's bribe, and followed that up with a Mega Drive 2 a few years later.
My big present for my 13th birthday had been a PlayStation, and I'd only had a handful of games in the 18 months since. To get by, my mam sourced magazine demo discs from people she knew, often old ones no longer wanted, and I played them until they broke.
I'd asked for money from everyone throughout 1997, and I was sitting on a rather decent amount of cash come Christmas. Having travelled up from down south, where we had moved a year previous, there was only one destination in mind for my dad's allocated day — Grainger Games.
Back then, before the rapid high-street expansion and that infamous awards ceremony, Grainger Games was just a stall inside Newcastle's Grainger Market. It had perhaps the best selection of second-hand games in the area, and the advent of the PlayStation Classics range of older, discounted games meant I could even pick up a new game or two and still be under budget.
We arrived at the market, busier than usual with everyone out fishing for bargains. There were so many games I'd mentally stored away that I wanted to play, and now it was a question of the maths. It had been a pretty epic year for launches, all things considered, and I came away fully stocked up with games — one of which would change my life.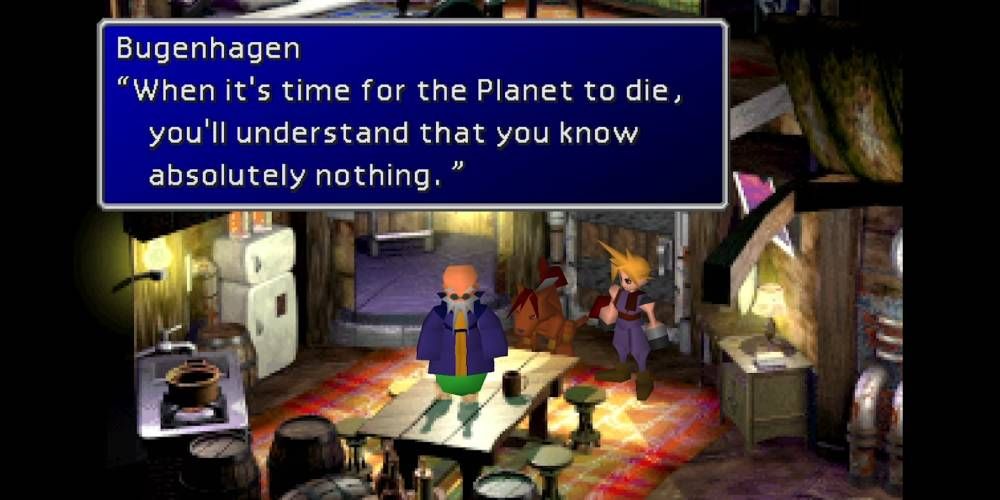 Final Fantasy 7 accounted for a third of my budget, new. I also picked up the legendary ISS Pro, having spent hundreds of hours scoring countless goals with the Brazilian front three in the demo. I bent my dad's ear to get me Grand Theft Auto, which he cynically agreed to knowing my mother would hate it. I still had a bit left over, so I got disc-only second-hand copies of Formula 1 and Cool Boarders. My dad then threw in a copy of Tekken for good measure.
I was in heaven for the next year, pouring hundreds and hundreds of hours into Final Fantasy 7 in particular, its story helping shape my worldview. However, despite tripling my collection on that trip, my overriding memory of the day is of all the other kids I spoke to around the stall.
We were all there for the same thing — complete strangers, but kindred spirits bonding over turn-based RPGs and arguments over whether FIFA or ISS Pro was the better option. Getting recommendations to file away for later, boasting about in-game achievements that may or may not have actually existed. My appreciation for games as an art form and a way to bond with people went through the roof, and has remained that way ever since.
Looking back, the console-buying and faux support of my hobby was shitty behaviour on my dad's part — a cynical pitting of my actual parent, my mam, against him as an impostor, which should never have been a contest. But I was a kid and I loved video games, and that was a rare Christmas that left me feeling truly warm and fuzzy inside.
Source: Read Full Article