Tabletop RPG resource crafter Critical Dice (in partnership with 1985 Games) recently launched its first Kickstarter campaign to produce The Deck of Stories and NPC Cards. These products will provide TRPG Game Masters an immediate resource of gaming hooks and NPCs for use in a wide variety of TRPG genres.
The Deck of Stories and NPC Cards Kickstarter kicked off on October 1, and met its $10,000 funding goal in about 2 hours after launch. As of this writing, the campaign has just over $40,000 from just over 600 backers, with still 25 days remaining.
Whether you are a prepared or unprepared Game Master, there's going to come a time when your players hit you with something unexpected, and you need an instant plot hook, NPC, or details to describe something on the fly. That is the exact purpose of the Deck of Stories and NPC Cards that'll come through this Kickstarter. The decks are designed to help you create a compelling and engaging adventure in about 15 minutes, and can also be used for on-the-spot adventure fillers so you don't have to put a pause on your players' fun.
The Stories' Kickstarter includes seven reward tiers ranging from $10 to $85, and features The Deck of Stories card storytelling system that will come in Volume 1 and Volume 2. Five genre-themed booster decks will also be made for this Kickstarter, as well as the Deck of Stories: Genesis Box containing NPC and Sensory Cards.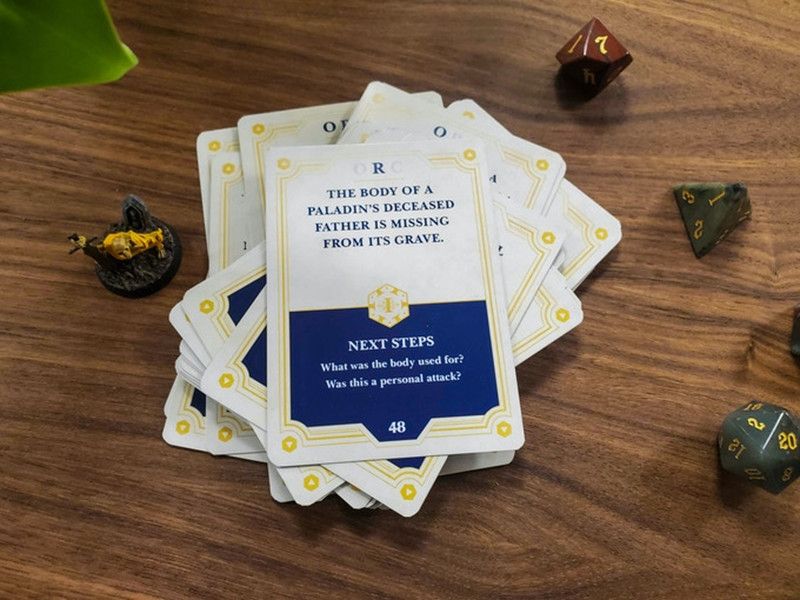 The Stories Deck uses the O. R. C. (ORC) storytelling system to create adventures and help GMs crash through creative blocks as they happen. By simply drawing cards from the 50-card deck, the ORC system will tell you if the card flavor text is suited to fit at the start, the middle, or the end of a plotline. If the cards drawn don't seem logical or fit the current event, simply reshuffle the deck and draw more cards until you have a satisfactory adventure.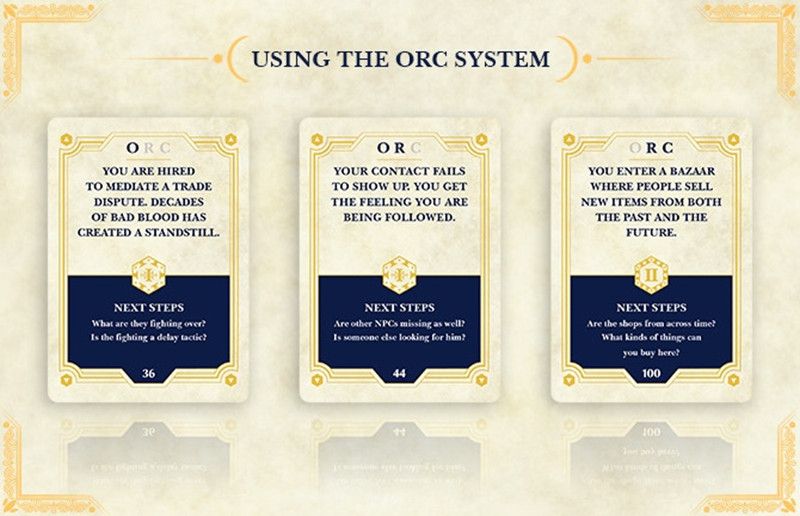 The NPC Cards feature ability stats and full-color art (by @Inkognit_art) for 40 NPCs, and include character traits unique to each NPC to help guide the Game Master in roleplaying them to your players. The 18 Sensory Cards are designed to "add depth and interest by engaging the five senses to add intrigue or create potential confusion", a handy resource that sounds as if it could be the most used cards in this set. And lastly, the five themed booster decks are categorized as Gears (steampunk), Gothic, Hell, HighWater (sea-faring), and Jungle.
Check out The Deck of Stories and NPC Cards Kickstarter for all the lovely details, and follow the Critical Dice Facebook and Twitter channels for live updates and info.
Next: Jim Zub Celebrates Skullkickers 10-Year Anniversary With Kickstarter Campaign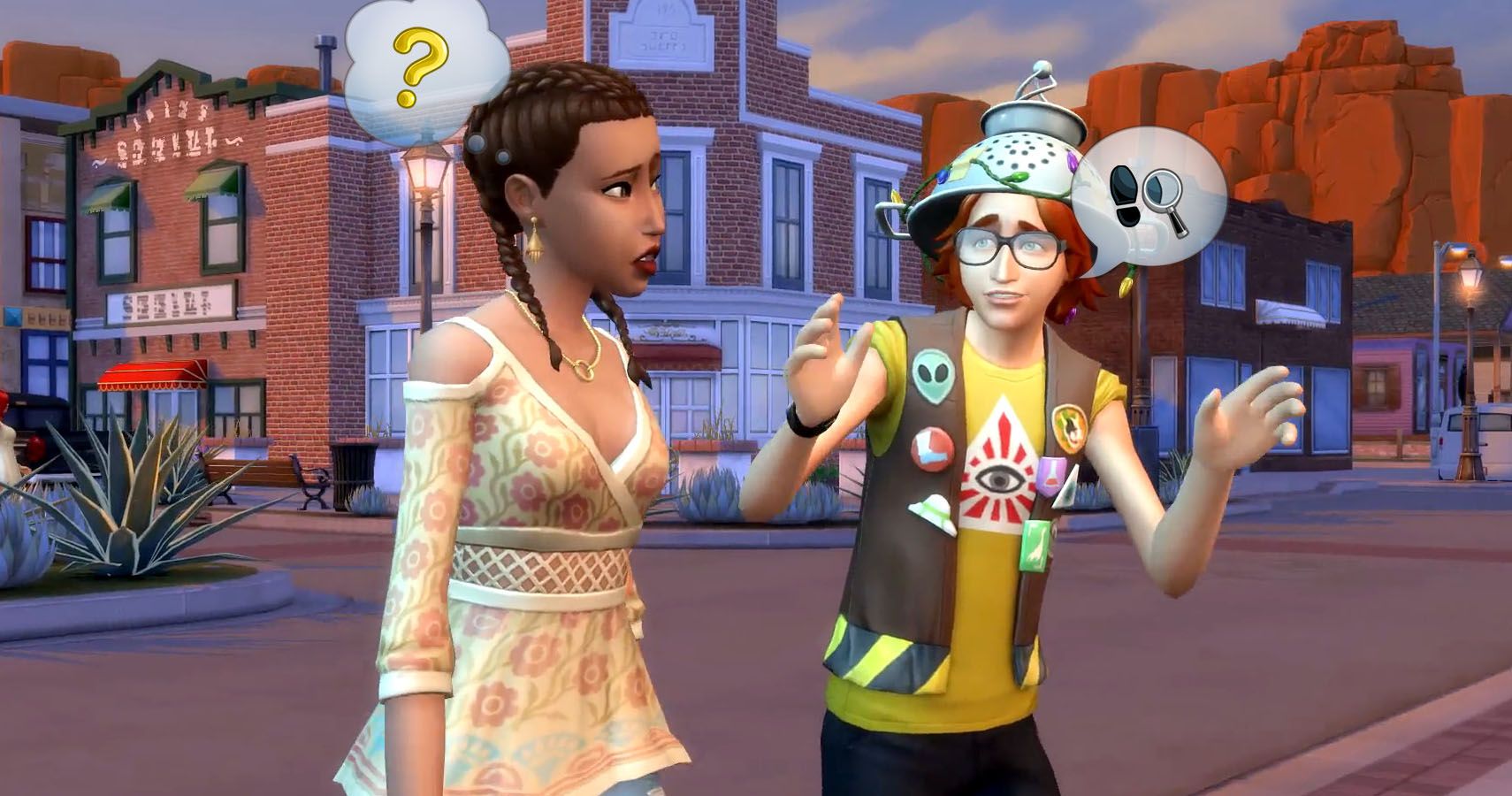 Tabletop
Kickstarter
Tabletop
Source: Read Full Article