It's time to go beyond your typical hero outfits because My Hero One's Justice 2 is gearing up to add a bunch of weekend clothes for Deku and the gang sometime soon. According to publisher Bandai Namco, the new outfits will be available for purchase in an upcoming update.
Seven of our favorite Class 1-A characters (and Mineta) will be getting new casual outfits that represent what they wear outside of class. This includes Izuku "Deku" Midoriya,  Ochoco "Uravity" Uraraka, Shoto Todoroki, Tenya Iida, Katsuki Bakugo, Mina "Pinky" Ashido, Minoru "Grape Juice" Mineta, and Denki "Chargebolt" Kaminari.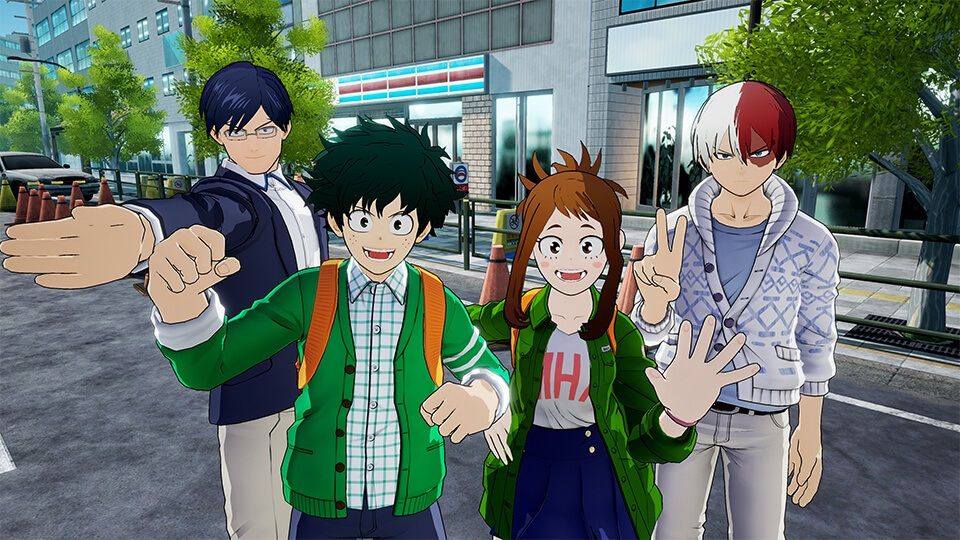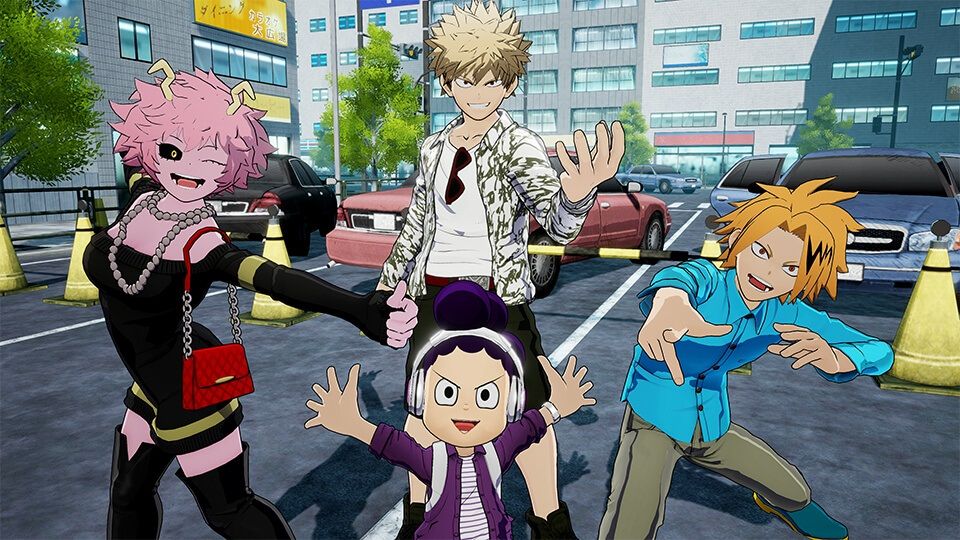 Deku looks quite… Deku-esque with his striped buttoned-up shirt, while Bakugo is sporting some cool shades over a plain white v-neck. If the color schemes displayed above don't suit you, you're in luck: there will be a whopping ten different varieties of each and every costume. While there's no release date attached to the DLC as of yet, we do know it will be coming soon.
New features are also in the pipeline for My Hero One's Justice 2. There will be three new Intruder Events, meaning that after you finish an unranked or random match, there will be a possibility of facing a strong CPU opponent in one of multiple different scenarios:
Kill Count Event – When you defeat the target character, you get a kill count. The more you are able to accomplish, the better the reward you will get at the end. Also, if you fail on the fifth character, for example, the damage they sustained will carry over to the next instance of this event occurring.
Raid Battle Event – You get a reward each time you defeat the character.
Score Event – Get a certain amount of points during the random battle to get a reward.
My Hero One's Justice 2 is still going strong since it launched back in March. Its popularity makes sense given that the corresponding TV show was the second most-watched series in the U.S. back in August.
Source: Read Full Article