There are many ways to obtain exotic weapons and armor pieces in Destiny 2. One of which is by purchasing them from Xur. Xur, Agent of the Nine, is an exotic vendor in Destiny 2, who comes in every Friday at reset (10 AM Pacific), and brings random exotics, one weapon, and three exotic armor pieces (one or each class). There are a number of locations Xur can found; in the Tower, European Dead Zone, or Nessus,  Each week, he'll be at one of these locations.
Last week, Xur was on Nessus and brought Arbalest exotic linear fusion rifle, Orpheus Rig exotic leg armor for Hunters, Lion Rampant exotic leg armor for Titans, and Aeon Soul exotic gauntlets for Warlocks.  Now, let's talk about where you can find Xur this week along with his exotic inventory.
Where Is Xur?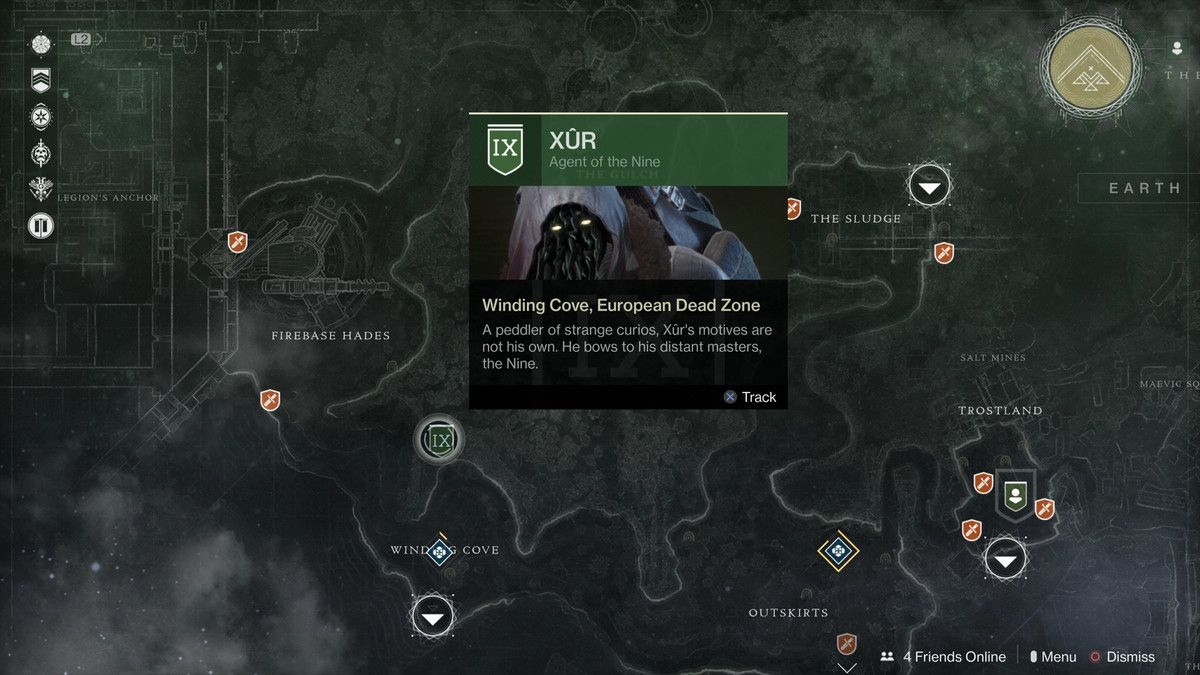 Xur is located in Winding Cove, European Dead Zone on Earth, this week (April 9, 2021). Simply, go to your Director, then EDZ map, and select the bottom left landing zone on the map, which is Winding Cove.
After spawned in, hop on your sparrow and climb the broken bridge where you'll find a couple of Fallen enemies along with some Shanks. There, you'll see a secret tunnel with blue lights. Follow this tunnel and that'll lead you right to Xur.
Exotic Inventory
Xur's exotic inventory for this week includes The Prospector exotic heavy grenade launcher, Wormhusk Crown exotic helmet for Hunters, Mk. 44 Stand Asides erotic leg armor for Titans, and Felwniter's Helm (not Lie) exotic helmet for Warlocks.
The Prospector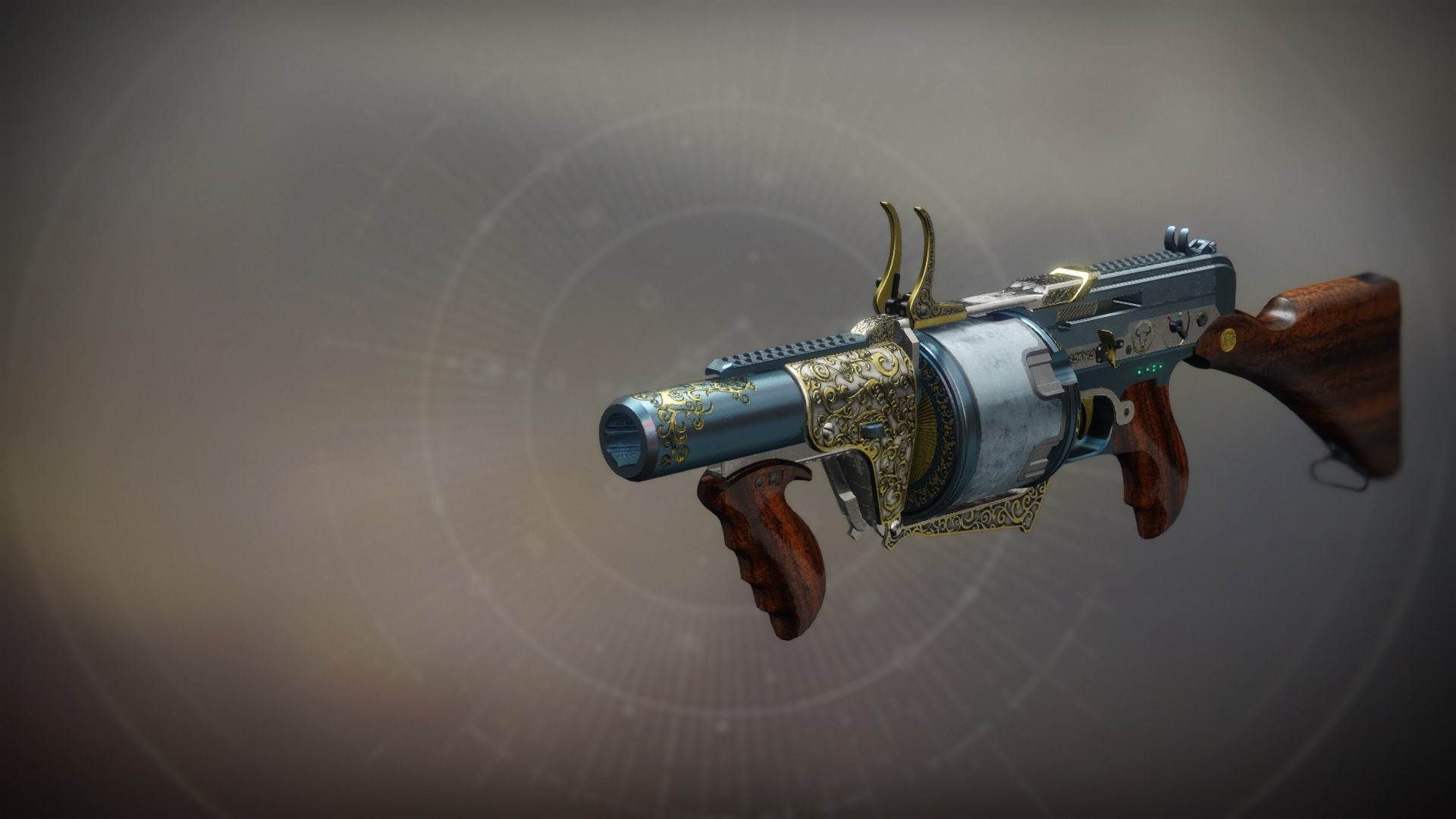 The Prospector is an Arc heavy grenade launcher released with vanilla Destiny 2 in 2017. This is a 165 RPM launcher which is very high for a grenade launcher. This weapon does have a catalyst that requires you to defeat 500 enemies. You can find the exotic perks on this weapon below:
Excavation: Fire grenades. Release to detonate all live grenades simultaneously. Grenades stick to surfaces and set targets on fire.
Full Auto Trigger System: Holding down the trigger will fire this weapon at full auto.
Exotic Catalyst: Deeper Pockets – Increased  Blast Radius and Ammo Reserves.
Wormhusk Crown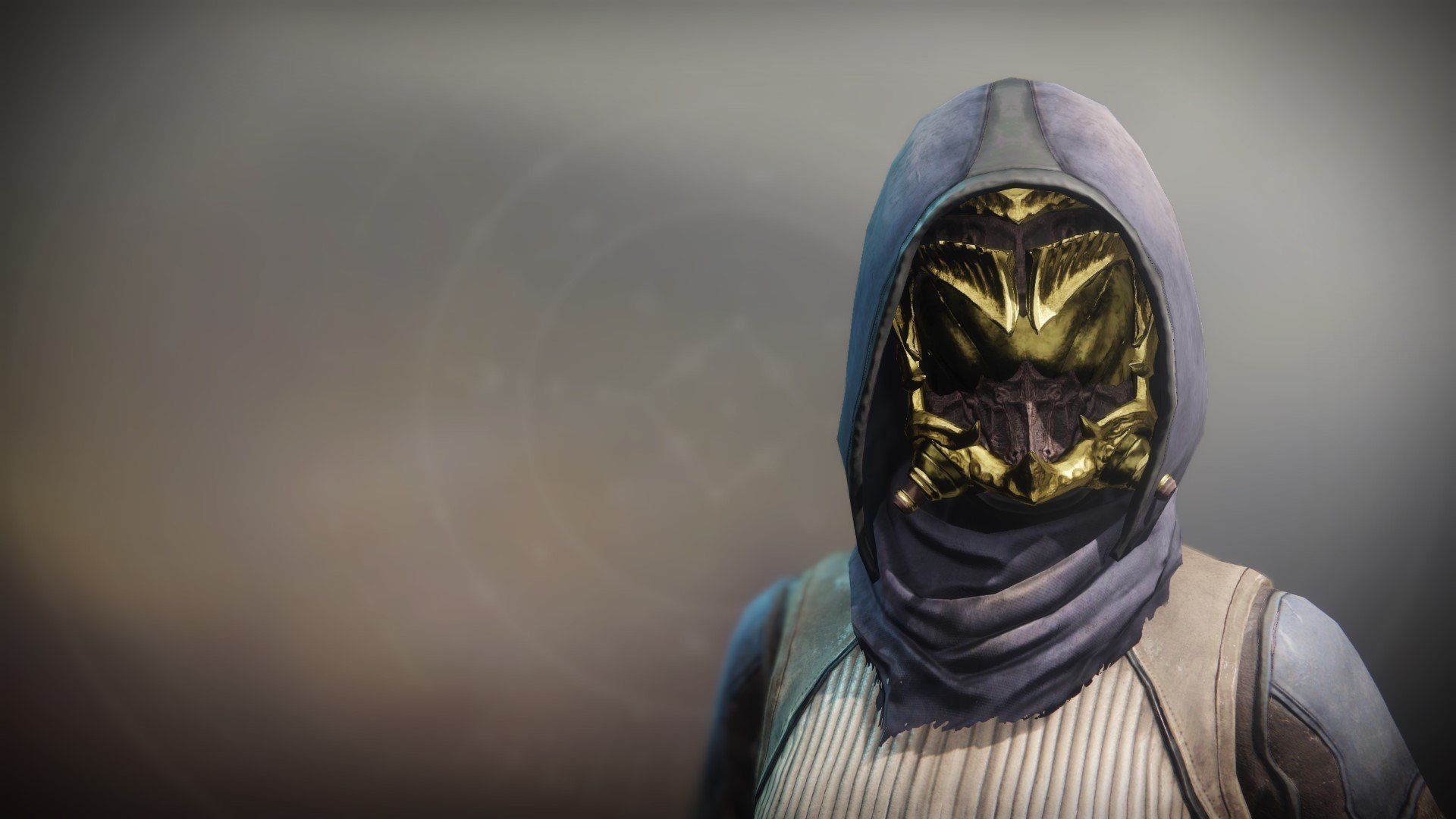 For Hunters, we have Wormhusk Crown. This exotic helmet was introduced in Destiny 2 with the game's second expansion, Warmind. Back then, it was so overpowered inside PvP that Bungie had to nerf it. It's still a good choice inside of PvP. The exotic perk on this helmet gives you a small shield and health bump when dodging.
Burning Souls: Dodging gives a small health and shield bump.
Mobility: 15
Resilience: 10
Recovery: 7
Discipline: 2
Intellect: 15
Strength: 14
Mk. 44 Stand Asides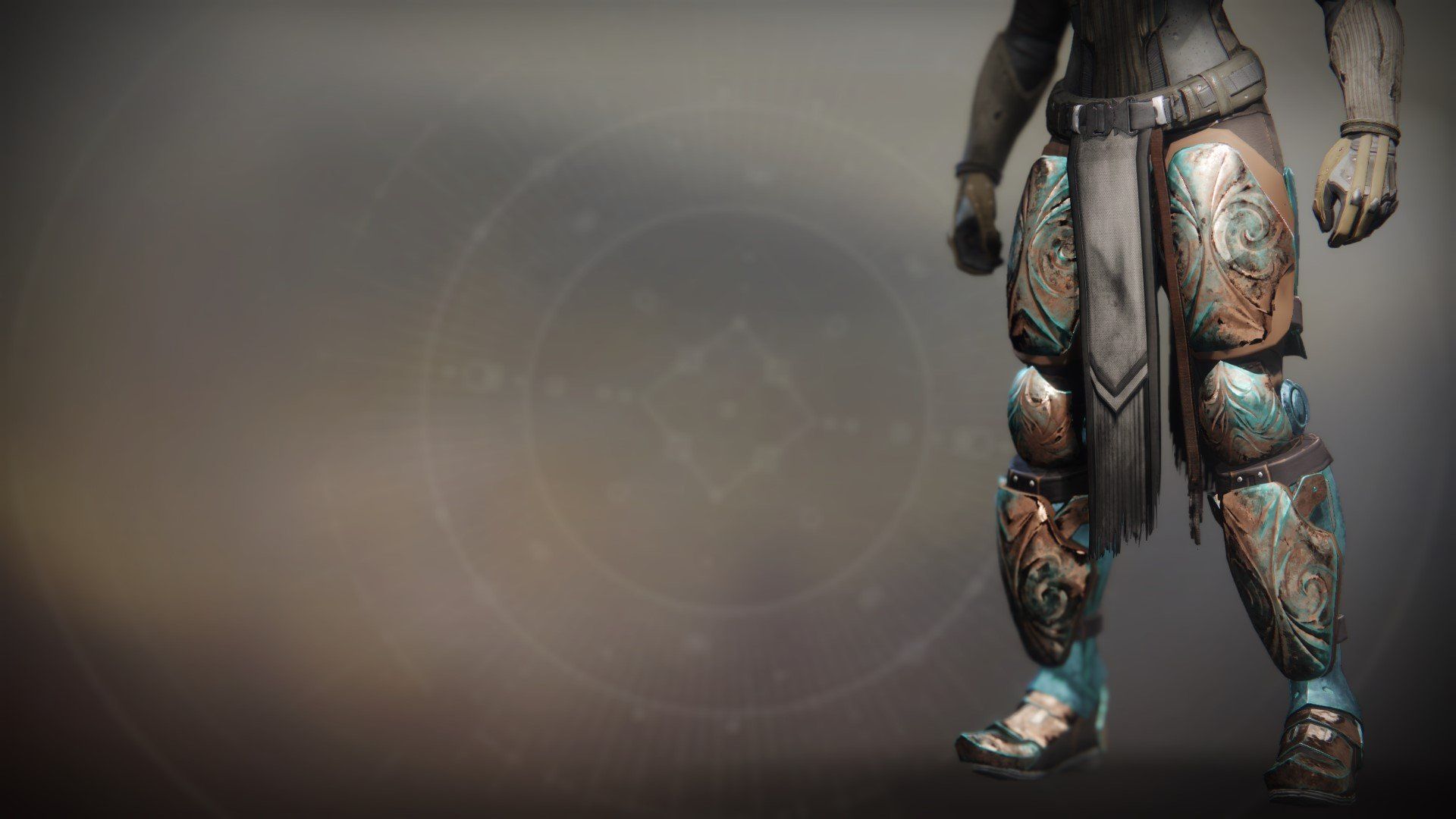 Mk. 44 Stand Asides is an exotic leg armor for Titans released in Curse of Osiris expansion in 2017. This is a very useful exotic if you're dealing with hordes of enemies or in the Crucible. It provides you with an overshield with your Class ability fully charged.
Seriously, Watch Out: Grants an overshield when you're sprinting at full health with Seismic Strike, Hammer Strike, or Shield Bash equipped and charged. Hits with these abilities recharge a portion of your melee energy.
Mobility: 19
Resilience: 13
Recovery: 2
Discipline: 18
Intellect: 9
Strength: 2
Felwinter's Helm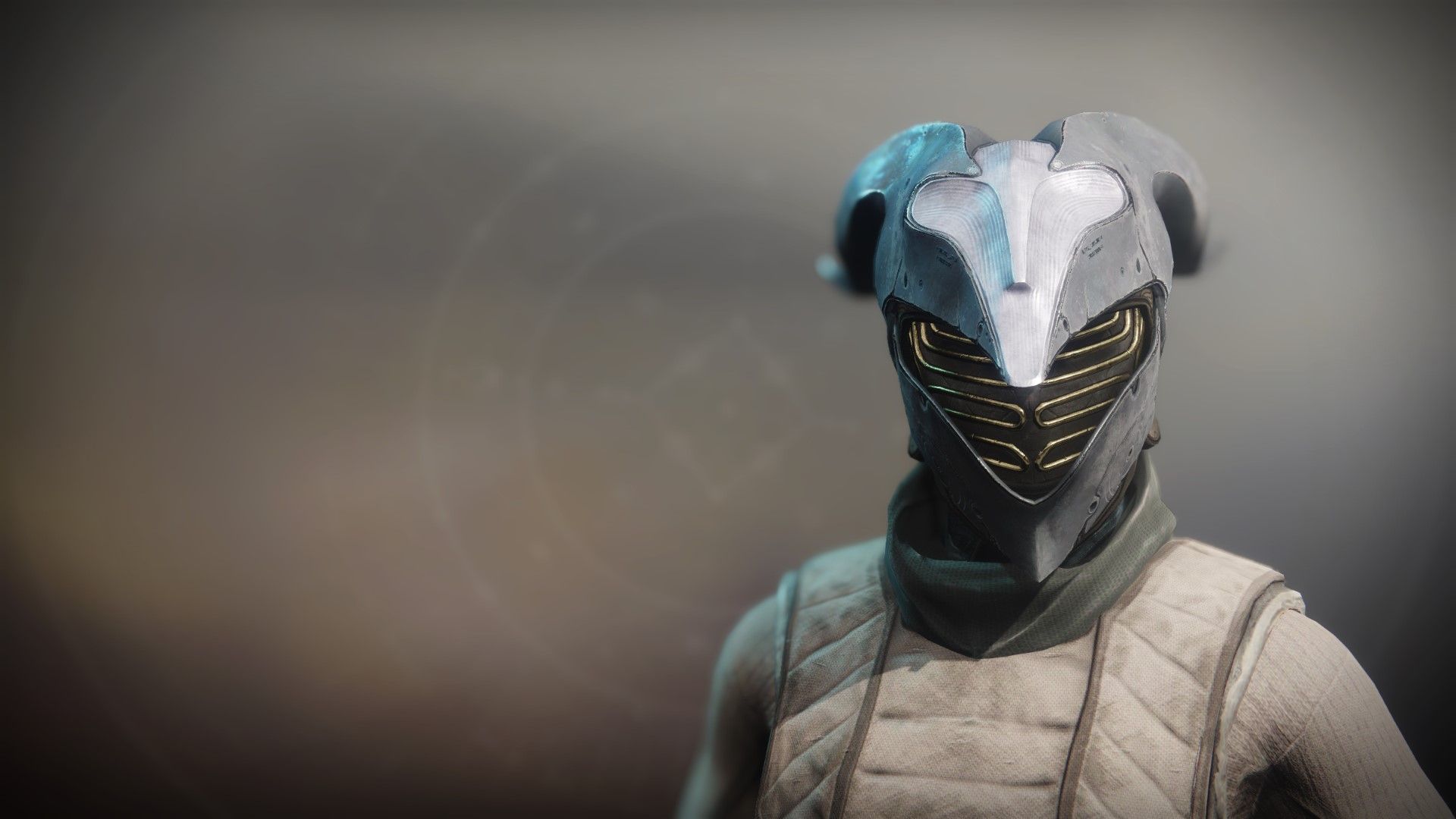 Felwinter's Helm was added in Destiny 2 with Season of the Worthy last year. It's a Warlock helmet that can be used with any of the light-based subclasses.
Warlord's End: Arc, Solar, and Void melee kills create a burst of energy that weakens nearby enemies. Finishers and kills against more powerful enemies increase the radius of the burst and the length of the weakening effect.
Mobility: 9
Resilience: 14
Recovery: 7
Discipline: 16
Intellect: 7
Strength: 8
Next: Destiny 2: Beyond Light Complete Guide And Walkthrough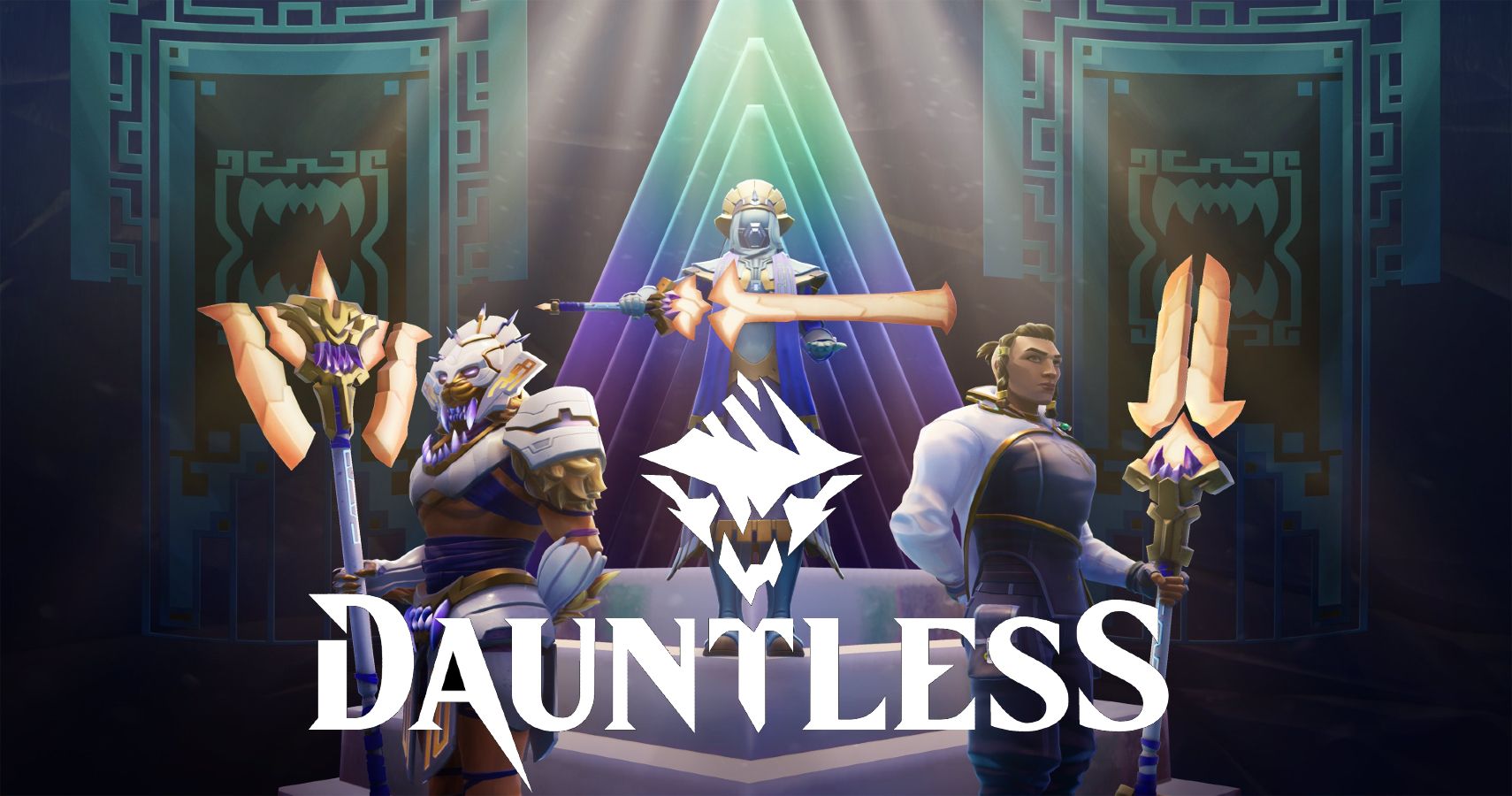 Guides
Destiny
Destiny 2
Destiny 2: Beyond Light
Zuhaad Ali is a gamer and writer who started off playing video games in the early 2000s. He mostly plays multiplayer games like Destiny or Call of Duty, and Overwatch.
Source: Read Full Article