Eva Levante, Destiny 2's Space Grandma, returns with the Festival of the Lost on October 6. The annual spooky in-game event has players collect candy for the chance of obtaining limited-time-only items, along with wearing scary masks and making fun costumes. Yes, it is exactly the Halloween event you'd expect, but a fun one you wouldn't necessarily expect from Destiny 2's apocalyptic storyline.
Or, given how 2020 has been going, maybe exactly what you'd expect from an apocalyptic storyline.
This year, there's going to be a few changes to the way the Festival of the Lost works. The Haunted Forest returns just as it did the year before, but this time there will be five chests at the end for five times the loot. This is a good thing since nobody really ran the Forest for loot in previous years–they just did it for the sweet, sweet candy.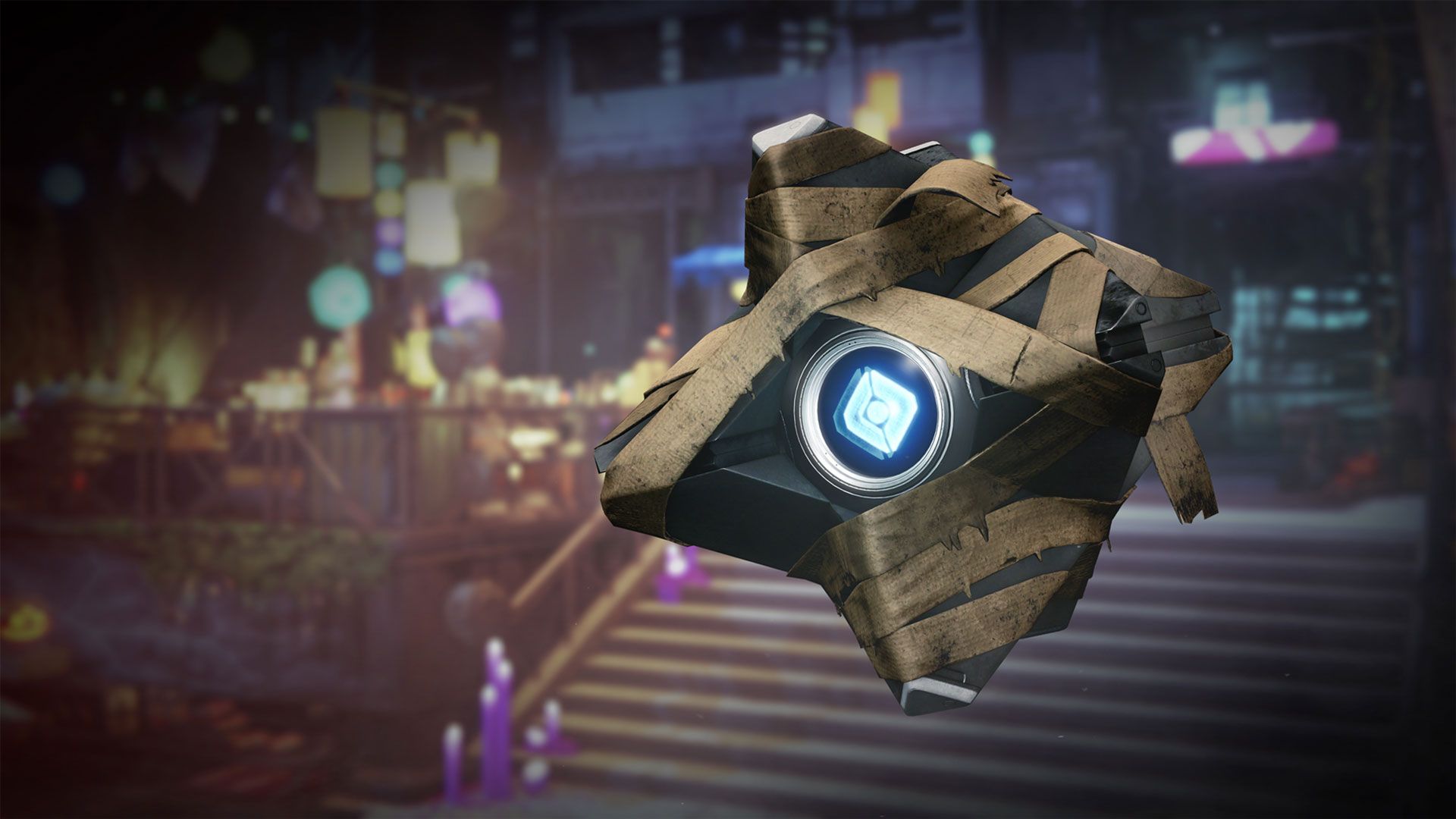 To open those five chests, you're going to need a new item called Cipher Decoders, which you can get from doing any event in the solar system similar to how you get Umbral Engrams. Each chest has a chance to contain the revamped version of last year's Braytech Werewolf auto rifle or the new Horror Story auto rifle.
There are also some new cosmetics to obtain, including an Exotic Sparrow, Ship, and Ghost Shell. They're all mummy-themed, in case you were wondering about the wrappings. You can obtain all three by completing the three new triumphs associated with the Festival of the Lost, most of which require you to open chests in the Haunted Forest.
New masks are coming along with the Masquerader Helmet, including one that makes you look like the Traveler, one of Spider's guards, and one that makes you look like a Fallen Kell. Previous year's masks also return, as do the mask mods for the Haunted Forest.
And finally, we've got a new set of Universal Ornaments to purchase for either Bright Dust or Silver. Some older armor has been repurposed to make the Hunter look like a werewolf, the Titan into Frankenstein's monster, and the Warlock into a vampire.
Destiny 2's Festival of the Lost stretches from October 6 to November 3 thanks to the delay impacting Beyond Light, which arrives November 10.
Source: Read Full Article