In FIFA 21, you want the fastest players. It's an incredibly realistic football sim, but it still has the mentality that more goals means more fun. With 45 minute halves crammed into as little as four minutes in FIFA, speed is of the essence, and that means faster players tend to dominate. It doesn't always work that way; early crosses are effective in the game with tall forwards, and quick passes through gaps can make up for players not being able to burst through defences, but why make things harder for yourself?
In FIFA 21, Pace is determined by two factors; Acceleration and Sprint Speed. Sprint Speed is how fast you can run at top speed, while Acceleration is how quickly you can reach that top speed. Since players tend to run in short darts, Acceleration is more important, though you need at least a good Sprint Speed to ensure that your top speed can actually be effective. With that in mind, players who have the same pace rating have been ranked here by Acceleration.
20. Rafa – LM, Benfica, 94 Pace, 83 Overall
Rafa is a good place to start this list, not just because he's ranked at number 20, but because he's well rounded. His 83 Overall isn't staggering, but unlike a few here, he'll fit into most teams well, and has that devastating pace just up his sleeve.
19. Inaki Williams – ST, Athletic Bilbao, 94 Pace, 81 Overall
Williams is similar to Rafa, although there is a lot of competition for forward positions, and those two points down from Rafa do make a big difference in the lower 80s, where many players find themselves. Still, if you want a good forward able to break away from defenders easily, he's your man.
18. Krepin Diatta – RM, Club Brugge, 94 Pace, 77 Overall
Diatta is where things start to get tricky, and it depends on what you're using this guide for. In Ultimate Team, an Overall of 77 means the best teams won't bother with him, despite the pace. However, if you're trying to assemble an affordable Career Mode squad with stats in all the right places, get Diatta signed up.
17. Chidera Ejuke – LW, CSKA Moscow, 94 Pace, 75 Overall
Hey, you know what we just said for Diatta? Well, that. But for Ejuke.
16. Sadio Mane – LW, Liverpool, 94 Pace, 90 Overall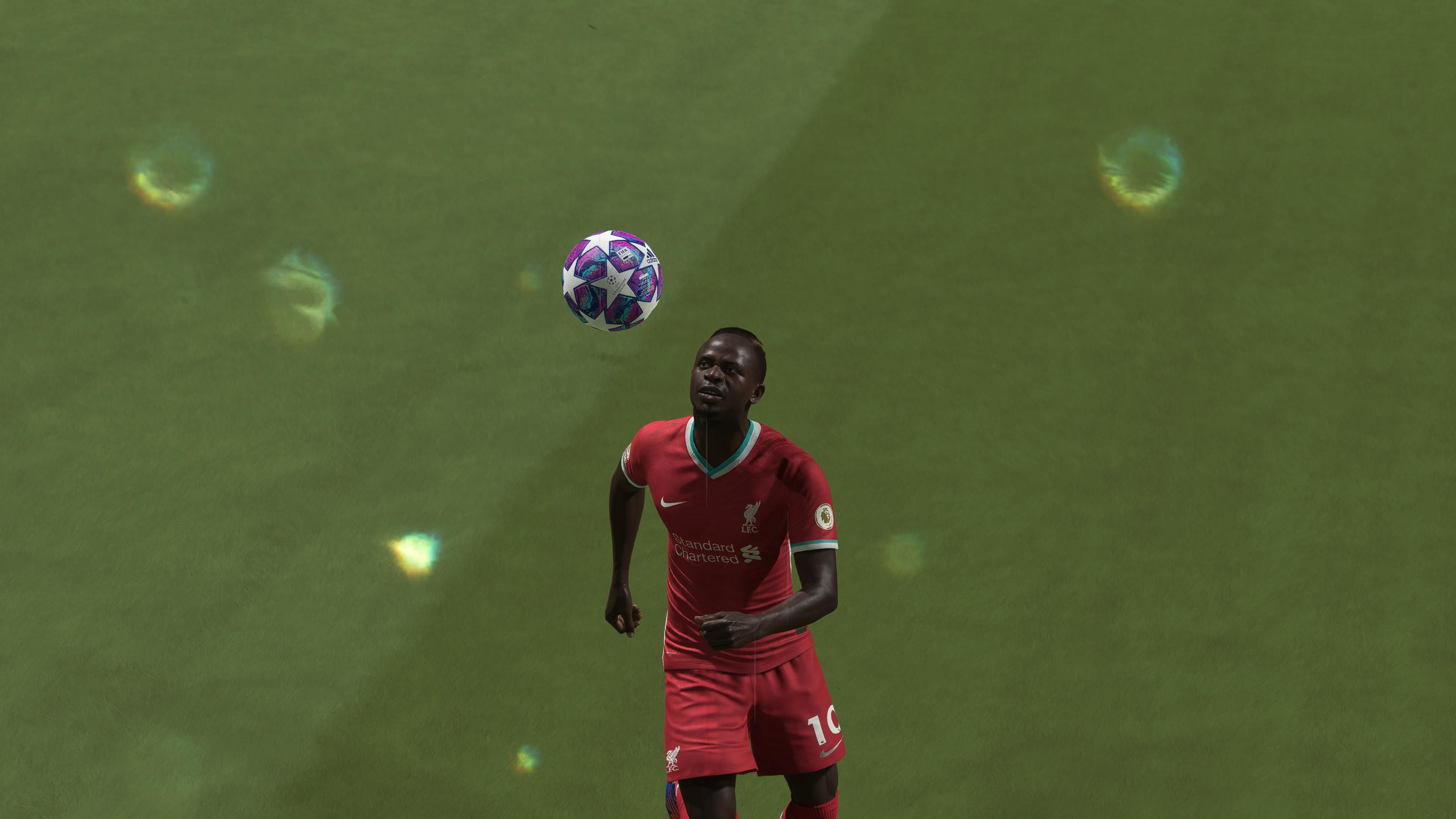 Okay, we're into the big boys now. Mane may only be sixteenth on the list, but thanks to his overall rating and immense dribbling and shooting stats, he's one of the best here. In Ultimate Team, you'd be lucky to snag him, but in Online or Career Modes, you're free to unleash him at will.
15 Nikola Mileusnic – LW, Adelaide UTD, 94 Pace, 64 Overall
Pace means a lot in FIFA 21, but it's not everything. After his pace, Mileunsnic's next highest major stat is dribbling, which tumbles down to 65; just one above his very low Overall. If you get him early or are building a Career Mode team in the lower leagues on the cheap, go for him. If not, definitely avoid.
14. Tom Barkhuizen – RM, Preston North End, 94 Pace, 72 Overall
Barkuizen is a better bet than Mileusnic, and he's Silver rather than Bronze, but obviously a top class Ultimate Team still won't make space for him. If you're going for an all Silver all-stars team for some reason, Barkhuizen should be one of the first names in there.
13. Aurelio Buta – RB, Antwerp, 94 Pace, 76 Overall
Typically, we've been warning you off players player 80 Overall, with pace not enough to make them worthwhile. With Buta though, it's a different story. Most players in this list are attackers, and in general attackers get higher FIFA ratings, so a 76 rated defender with 94 Pace is nothing to be sniffed at. There's better defenders, sure, but Buta is great at counteracting speed demons in the opposition.
12. Gelson Martins – RM, AS Monaco, 94 Pace, 80 Overall
Martins is right on the cusp of being valuable. It's not just that his 80 rating is decent without being great, it's that he marries 94 Pace with 85 Dribbling, meaning he's incredibly difficult to get the ball off. However, he struggles with an end product, so can be frustrating.
11. Kim In Seong – LM, Ulsan Hyundai, 94 Pace, 71 Overall
You can probably rinse and repeat the advice for all Silver players here. He's not worth it unless you particularly want a Silver team, but is worth grabbing in Career Mode depending on what league you're in.
10. Leon Bailey – LM, Bayer Leverkusen, 94 Pace, 80 Overall
Into the top ten with a bit of a whimper, with Bailey it's a similar story to Gelson Martins and Inaki Williams. 82 Dribbling and 76 Shooting means he's good enough with the ball, but he can't back up the explosive pace with much else.
9. Achraf Hakimi – RM, Inter Milan, 94 Pace, 83 Overall
Despite being three points ahead of Bailey, Hakimi has equal Dribbling stats, worse Shooting, and only slightly better Passing. Mane aside, we still haven't gotten to the big hitters.
8. Ismaila Sarr – RM, Watford, 94 Pace, 78 Overall
Sarr should be someone you look at very closely in Career Mode. He's playing in the EFL Championship and he's only 23, so will develop in time. In Ultimate Team, he could be an early bargain, but don't go building your team around him.
7. Anibal Chala – LB, Dijon FCO, 95 Pace, 69 Overall
We're into the 95 Pace players now, but while Chala gets some leeway for lower stats as a defender, 69 is too low unless you're building that Silver team. Again, decent in Career Mode on a shoestring, but Ultimate Team has better players on offer.
6. Kensuke Nagai – ST, FC Tokyo, 95 Pace, 70 Overall
Another Silver player. He's quick but nowhere near good enough at anything else to make it worthwhile. Maybe in Career mode et cetera, et cetera..
5. Vincius Jr – LW, Real Madrid, 95 Pace, 80 Overall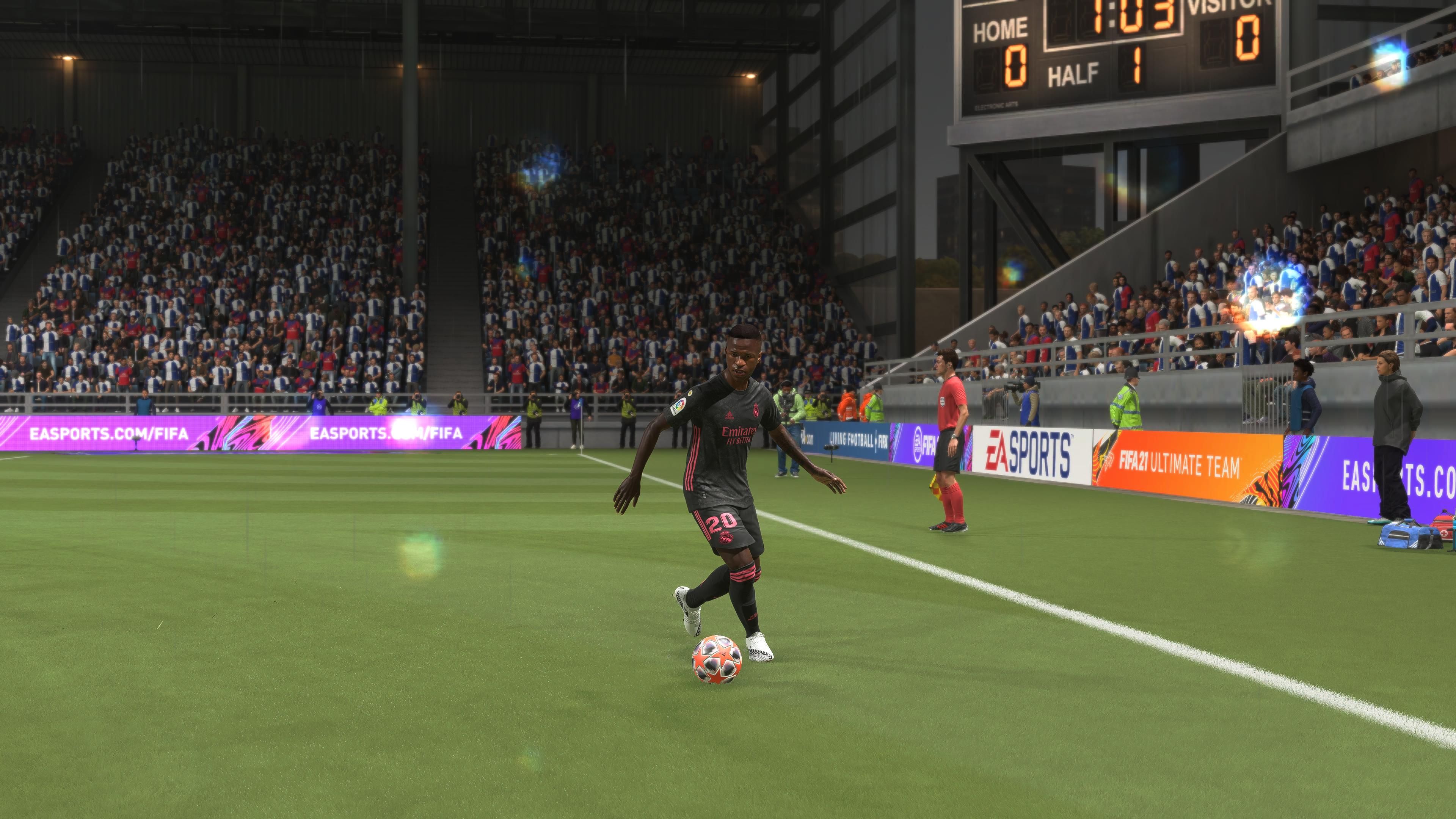 80 Overall doesn't seem that special, and Vinicius has been done dirty with 71 Passing and just 69 for Shooting, but with 86 Dribbling, the ball is glued to him. It feels like we should be celebrating the top five and the arrival of the first big brand player since Mane, but realistically in both Ultimate Team and Career Mode, Vinicius Jr's stats, impressive as they are, don't quite match the price tag.
4. Dan James – RM, Manchester UTD, 95 Pace, 77 Overall
A similar story to Vinicus here. We all know Dan James, and he'll continue to develop over the next few seasons, but right now FIFA has his Dribbling at 76, Shooting at 70, and Passing at 69. He's not enough of an all rounder to invest in, despite his high rating here. Pick a bargain from further down.
3. Alphonso Davies – LB, Bayern Munich, 96 Pace, 81 Overall
Alphonso Davies might just be the best full back in the world right now, and that's reflected in FIFA 21. The young Canadian's rating might not seem much, but remember that defenders get a raw deal, and he's head and shoulders above the other two defenders on this list. Lightning quick, an impressive dribbler, and defensively and physically robust, Davies is a must have in a team of pace merchants.
2. Kylian Mbappe – ST, PSG, 96 Pace, 90 Overall
Like Mane, you'll be incredibly lucky to get Mbappe in Ultimate Team, but you can utilise his speed without mercy in Online or Career Modes. One of the game's best players and set to only get better, Mbappe's in-game potential puts him ahead of Leo Messi.
1. Adama Traore – RW, Wolverhampton Wanderers, 96 Pace, 79 Overall
You might think a 79 Overall player being top of this list is a disappointment, but once you dig into the stats, you'll see that it's not. Alongside his pace, Traore has 86 Dribbling and 80 Physical, making him not only quick, but technically agile and incredibly strong as well. Played correctly, it's impossible to get the ball off Adama Traore. You'll need someone alongside him for him to lay the ball off to, but Traore is designed to either burst past or just breakdown the back line.
Next: FIFA 21 Ultimate Team Tips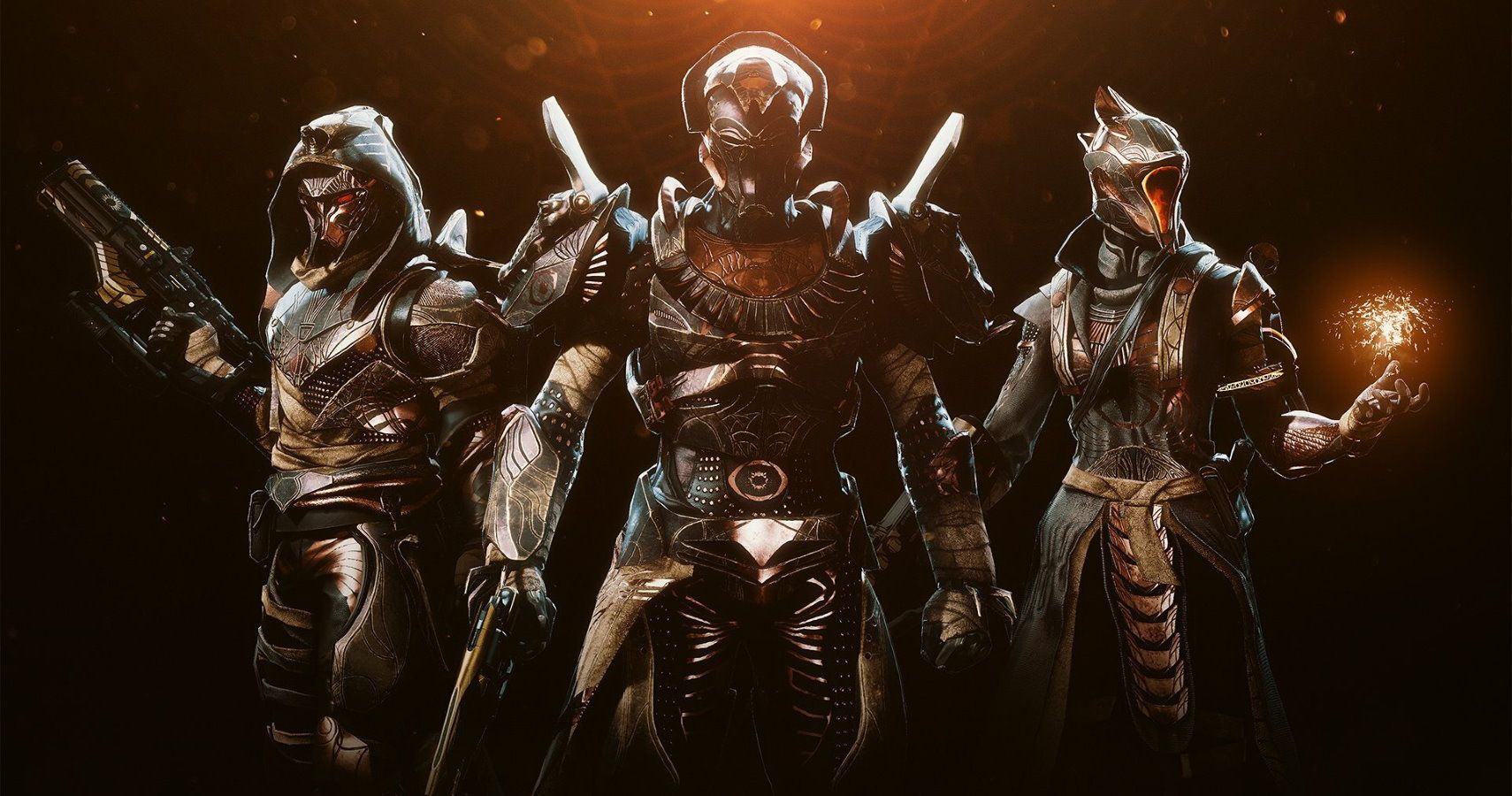 Guides
FIFA
PC
Xbox One
Ps5
ps4
Xbox Series X
Fifa 21
Stacey Henley is an editor for TheGamer, and can often be found journeying to the edge of the Earth, but only in video games. Find her on Twitter @FiveTacey
Source: Read Full Article