Square Enix is currently hosting its Digital Fan Festival for Final Fantasy 14, bringing with it plenty of news and updates surrounding Endwalker. During day two of the festivities, director and producer Naoki Yoshida announced that Final Fantasy 14 would begin full PS5 support starting next week, May 25.
If you've been able to score a PS5, then you've had Final Fantasy 14's beta version available since April 13. The game saw the addition of 4k support, faster load times, higher resolution UI, DualSense haptic feedback, new trophies, and the addition of 3D audio. The PS5 upgrades also brought some of those changes to PS4 Pro and PC.
During the Letter from the Producer Live, Yoshida announced that official support for these features would include a few bug fixes for troubles players have encountered during the brief beta.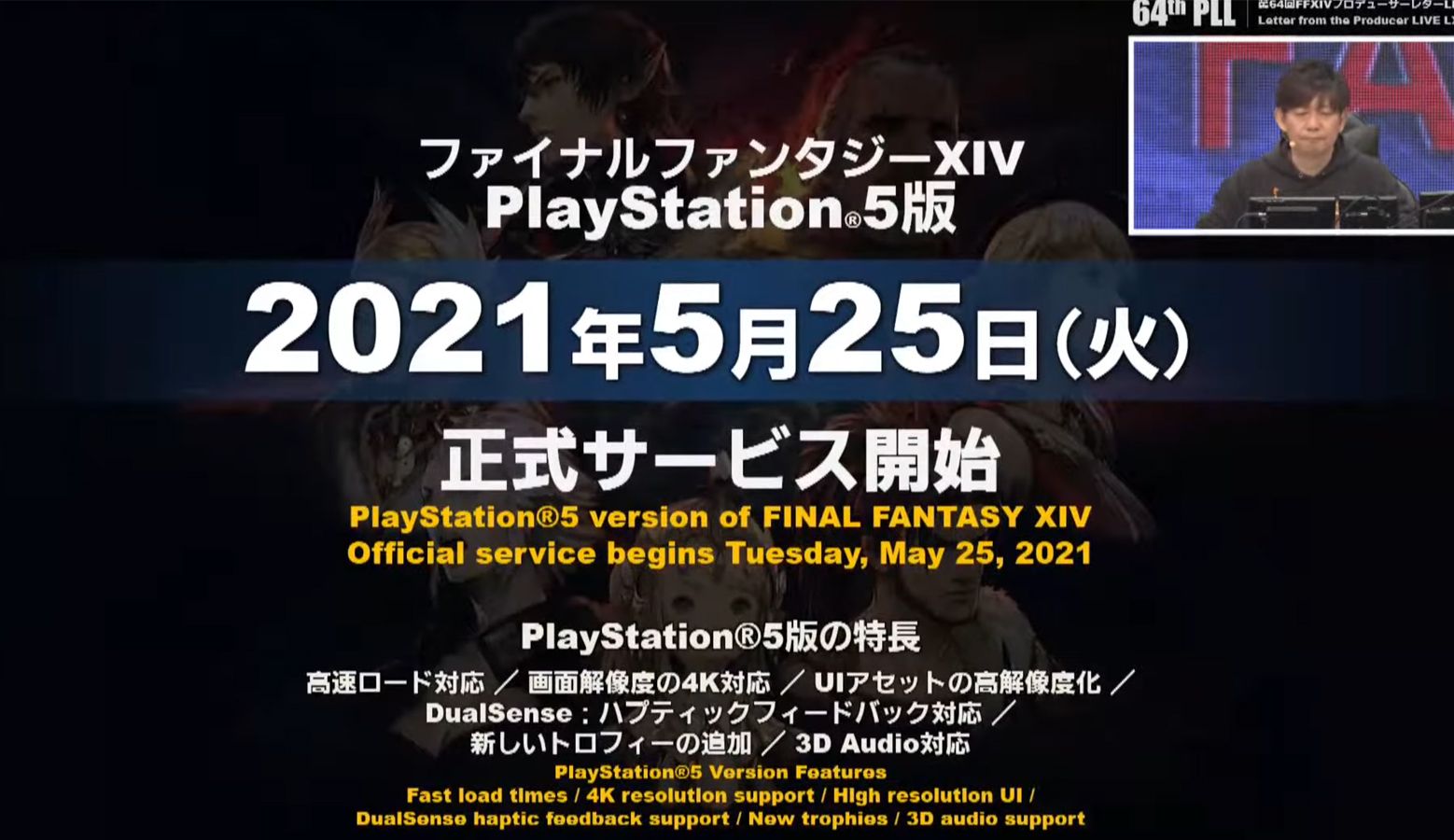 Yoshida also noted that some of the conversations circulating around Final Fantasy 14's upgrades for the console were incorrect, as some portions of the community suggested that the PS4 Pro version performed better. However, Yoshida clarified that the PS4 Pro version was not actually what's best for native 4k, so if that's your goal, the PS5 version is the best console choice.
Official support for the PS5 hasn't been the only topic swirling around the MMO this weekend. Square Enix also just announced that it plans to launch Final Fantasy 14's next expansion on November 23, 2021, and that you can get in a few days earlier, November 19, by pre-ordering. Endwalker, version 6.0, also received its extended trailer, revealing new characters and other Scions joining the fight.
If you're behind on all of the news surrounding Endwalker's launch, then you can use our handy guide for catching up on some of the weekend's biggest beats. Fan Festival officially wrapped things up yesterday, but the two-day event was packed with big reveals like the new male Viera, Reaper job classic, data center expansion plans, and tours of new zones and dungeons.
Source: Read Full Article