It's Thursday, meaning that Fortnite Season 5's Week 14 challenges are finally out.
The Season is coming to an end and players that got the battle pass a bit later on are getting anxious wondering if they'll manage to get to level 100 in time. Whether you're on this boat or not, it's time to get these challenges done fast.
One of the challenges requires gamers to visit 2 different restaurant kitchens. It's actually a great challenge because it doesn't really take a long time to get done and it's not hard to complete either. It can easily be done in one match for a sweet amount of experience points. Completing this challenge will award players with 40,000 XP.
There are 4 restaurant kitchen locations on the map for you to choose from. Here is where you can find them, according to their location, restaurant name, and coordinates.
Craggy Cliffs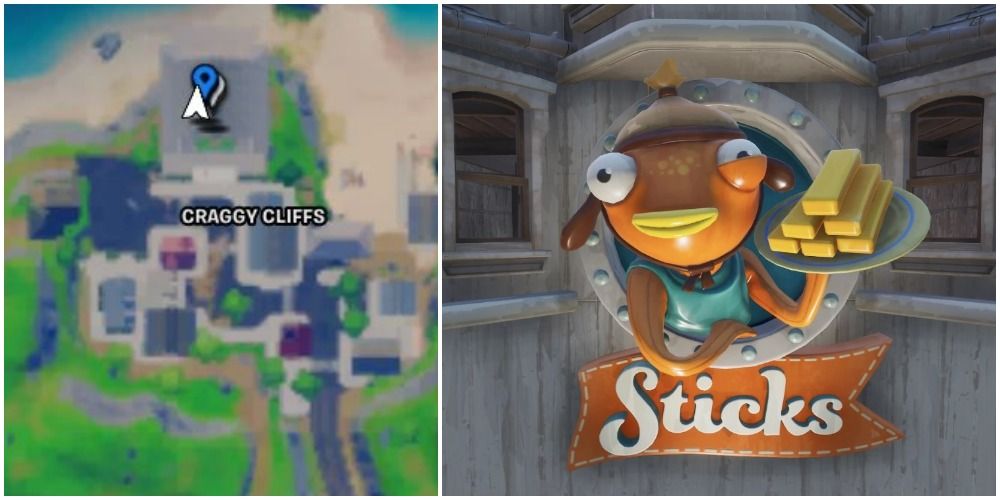 On coordinate E1, in Craggy Cliffs, you will be able to find the Sticks Restaurant. A food chain whose mascot is the one and only Fishstick.
It is one of the biggest buildings at the location and it has three staircases leading up to it. Here, for 100 gold you can even hire Fishstick.
The Pizza Pit
The Pizza Pit, a landmark located right next to the Orchard. This place features Uncle Pete's Pizza Pit, originally located in Tomato Town, and here you'll be able to visit a kitchen and complete one of the parts of the challenge.
It is located on coordinate F3, not far away from the Sticks Restaurant in Craggy Cliffs.
Butter Barn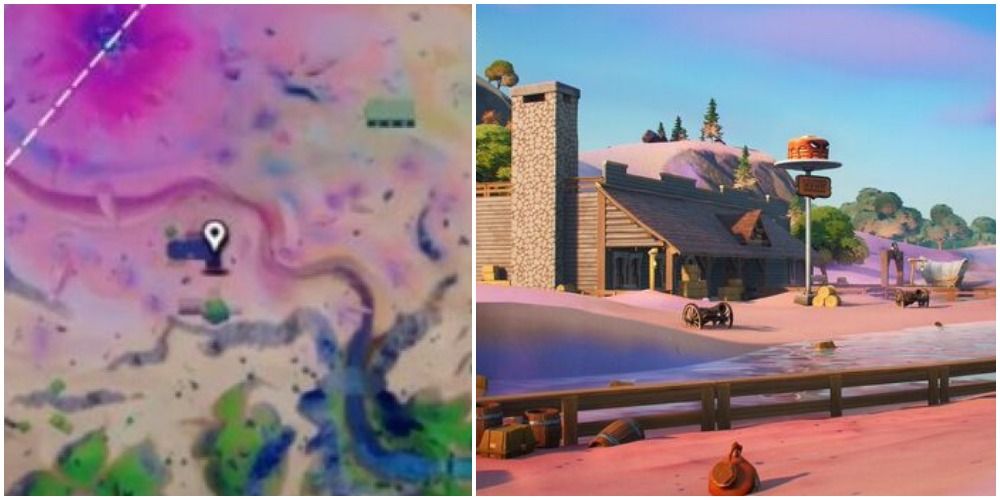 Butter Barn is a landmark located near the Zero Point. This restaurant can be found on coordinate E5 and its kitchen is down in the basement. So, just go down the stairs next to the backdoor and you'll find it in no time.
Logjam Woodworks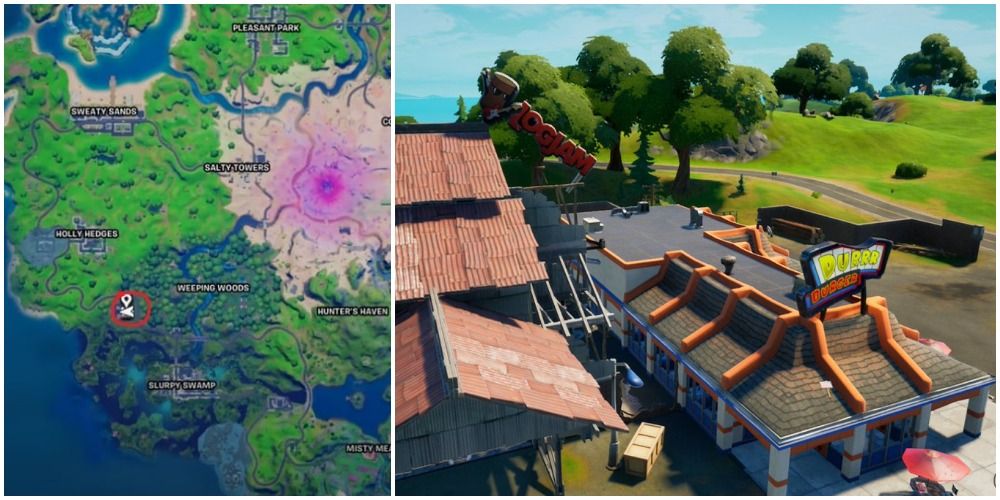 In order to find this final restaurant, just head over to the Logjam Woodworks landmark, on coordinate B6. Here you will find the Durrr Burger restaurant, whose mascot is the loveable Beef Boss.
This fast-food chain is also Uncle Pete's Pizza Pit's rival. You may recall the Food Fight LTM from back a couple of years back where the two restaurants fought each other by destroying the opposing mascot's head.
Just A Tip
Depending on where you decide to land, you can quickly run by 2 restaurant kitchens in the same match. Craggy Cliffs' Sticks restaurant and Uncle Pete's Pizza Pit restaurant near the Orchard are the ones closest to each other but Logjam Woodworks and Butter Barn aren't that far away either, especially if you take a car.
So, be sure to plan out your route so you can be as efficient as possible and get as many challenges done in one match before the storm gets you.
And, if you're running late on last week's challenges, here is a quick guide that can help you find Purple Pools in the game's massive map.
NEXT: How To Enable Two-Factor-Authentication (2FA) In Fortnite For A Free Emote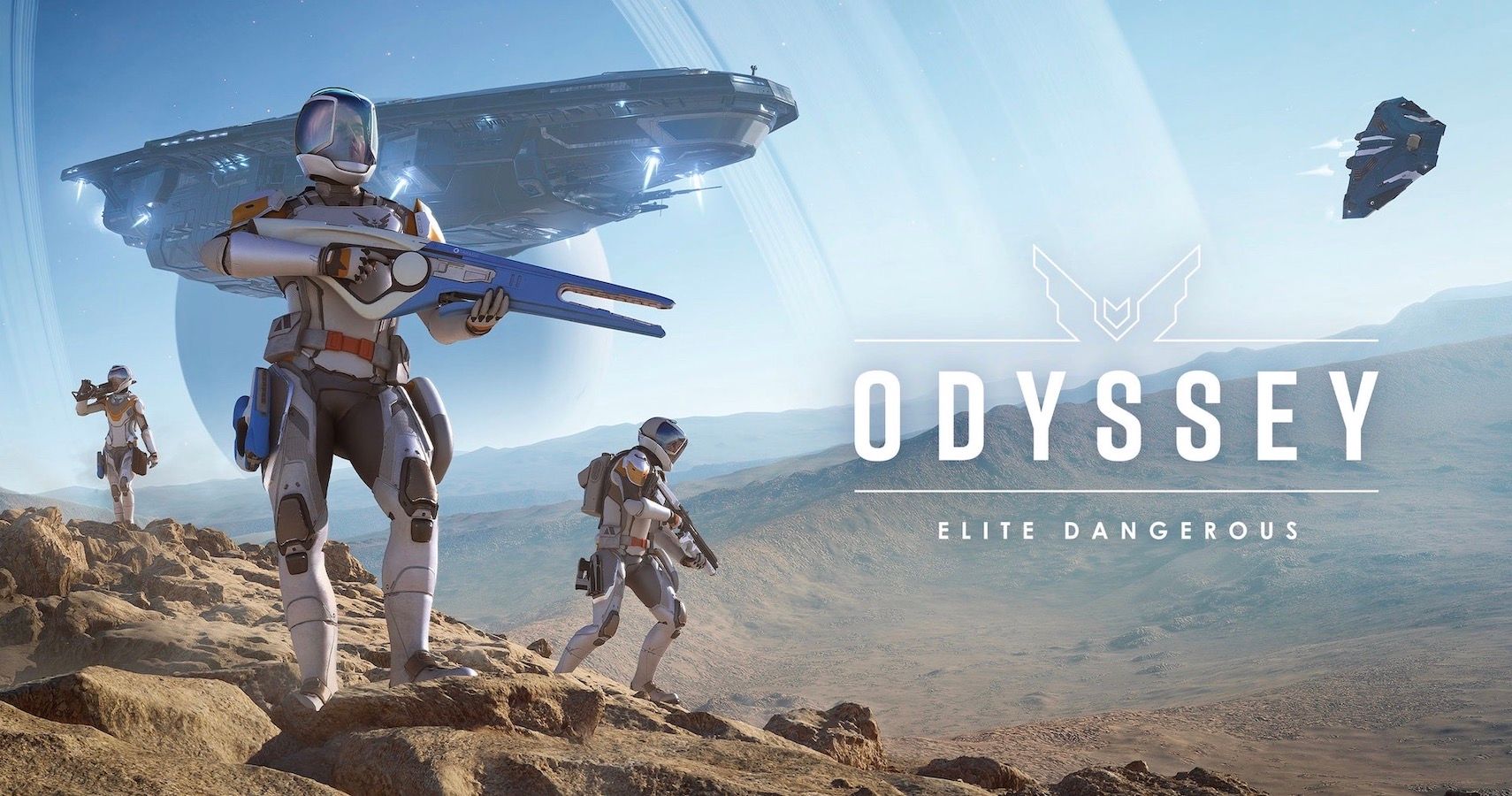 Ashely Claudino is a translator, writer, and above-all someone with a lot of love for video games. She has a Translation degree, which she obtained at the University of Lisbon in 2020. During her internship at the National Museum of Natural History and Science, she worked as a translator and editor. Now, Ashely translates indies for fun and writes about video games.
Source: Read Full Article