A new set of fun Creative quests have been released, and you best get on them if you want to get exclusive cosmetic items as well as more XP! Play Your Way quests are tasks for Fortnite's Creative mode that players can complete to have some fun and relax away from the Battle Royale competitive scene.
These quests are quite different from what we're usually used to since they don't take place in a competitive playlist — it's all about Creative. If you don't usually play this game mode, you might want to give it a try since it's got a lot to offer – tons of Fortnite players spend most of their time here.
Play Your Way Quests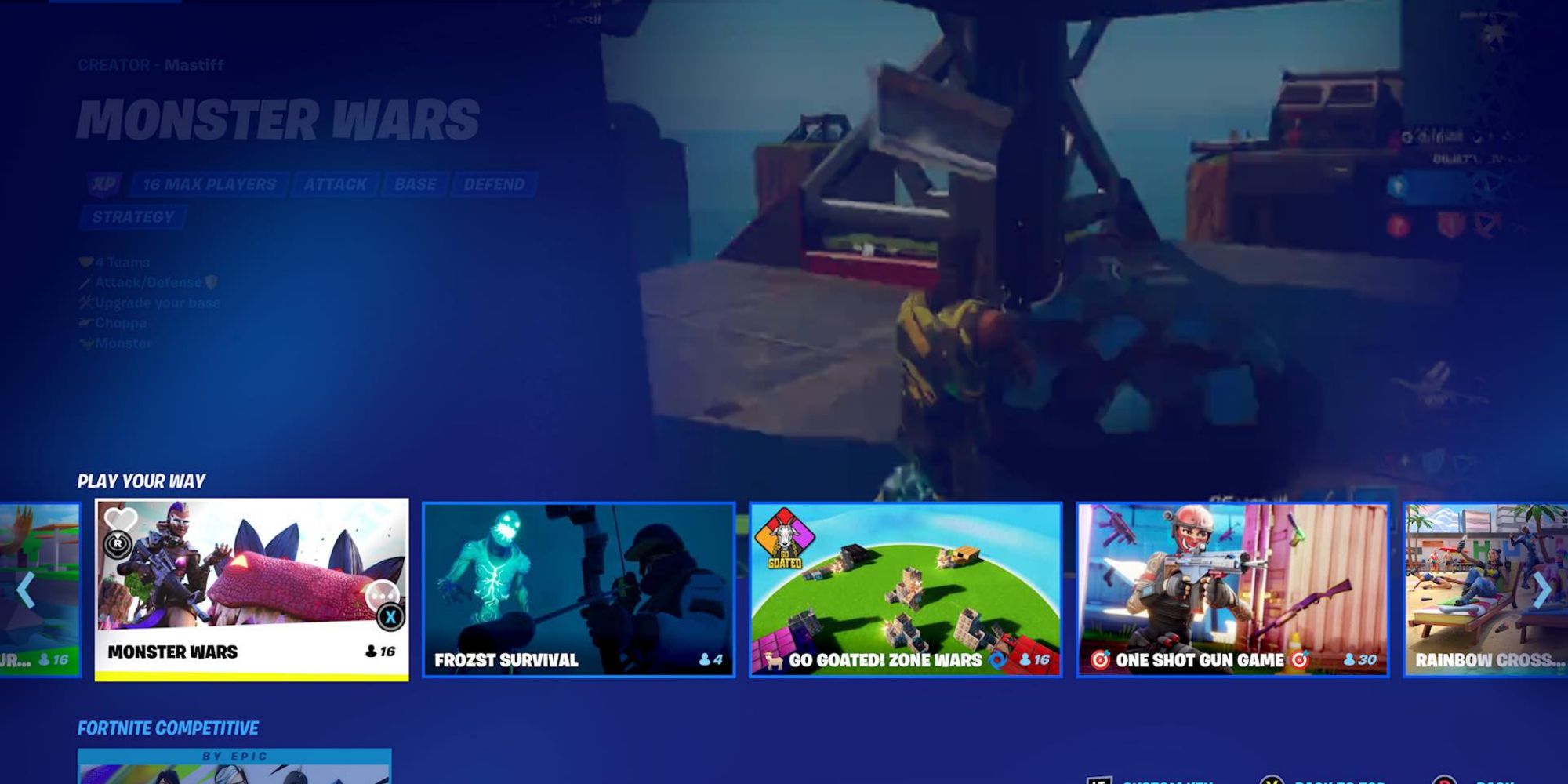 All of the Play Your Way quests can be easily found in the Play Your Way Discovery Row. However, below we've listed all of the quests as well as their unique island code if you have trouble finding them.
Quest
Island Code

Complete achievements at Rainbow Crossroads (5, 10).
Throw some paint at Rainbow Crossroads (20).

0487-8528-5944

Eliminate three opponents without dying in One Shot Gun Game.
Eliminate opponents in One Shot Gun Game (55).

0345-9115-1287

Deal 10,000 damage in ten seconds in Frozst Survival.
Reach level 20 in Frozst Survival.

2228-7588-2382

Complete three biomes in Escape the World Parkour.
Complete Escape the World Parkour.

6831-5416-6480

Deal damage to opponents in GO GOATED! (5,000).
Destroy structures in GO GOATED! (50).

3305-1551-7747

Outlive monsters in Monster Wars (3).
Spend Gold in Monster Wars (750).

4164-3090-6037
These quests include fun activities exclusive to their island. You'll also receive 10,000XP for each individual quest you finish.
Just like most quest sets in Fortnite, you'll have the opportunity to progress through Bonus Goals, so if you complete a certain amount of quests, you'll get extra rewards for your efforts. There are 13 Play Your Way quests in total, but to earn all of the Bonus Goals rewards, you only need to complete ten of them. Here is all that you can collect with these quests:
Bonus Goal
Reward
Complete one Play Your Way quest.

Taco Takeoff loading screen
Back Board Briteboarder style

Complete four Play Your Way quests.

Cuddle Group Chief loading screen
Back Board Cuddlekickflip style

Complete seven Play Your Way quests.

Above The Clouds wrap
Back Board Goofy Fin style

Complete ten Play Your Way quests.

Kaleido Crusher harvesting tool
Back Board Llamasploded style
Source: Read Full Article