Galactic Civilizations 3 is the latest entry in the Galactic Civilizations series. This grand strategy game is one of the best strategy games set in space as it takes full advantage of the enormous scale games can achieve when they use the universe as their backdrop. But as with any strategy game, the path to victory isn't simply a case of using the best weapons, winning in Galactic Civilizations 3 takes patience and skill.
So whether you've already researched all the best abilities in the game or you have no idea what you're doing and just want to command a space-faring civilization, there are some things that will make your quest to dominate the galaxy go a little more smoothly.
10

Trade Technologies Or You Will Fall Behind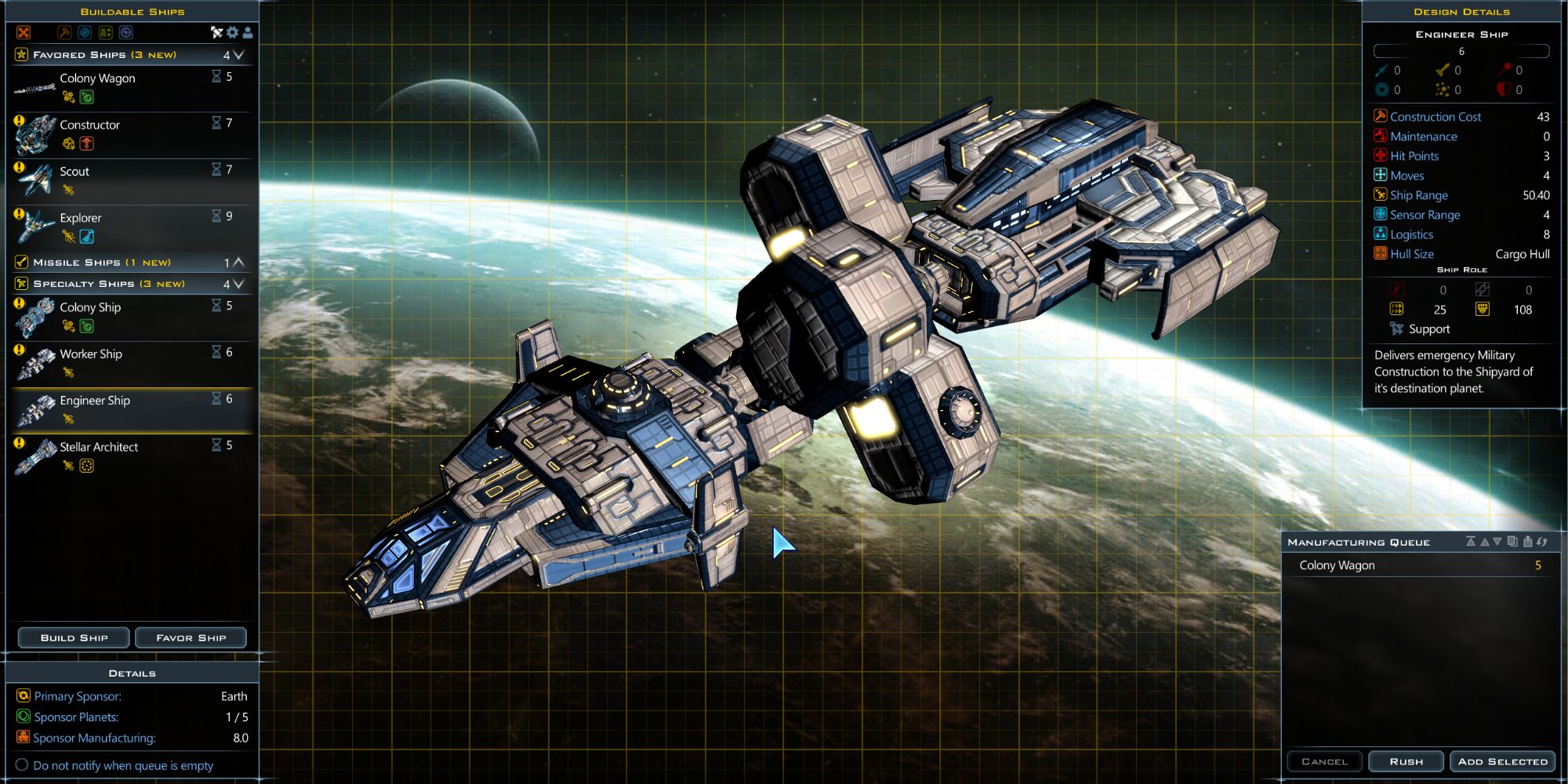 When it comes to space travel there is no denying the need for advanced technology, and this is a fact that Galactic Civilizations 3 doesn't shy away from. Research is an integral part of the gameplay and requires constant attention if you want to keep up with your rivals. Fortunately, the responsibility isn't entirely on you, as rival civilizations will also be researching new technology.
So reach out to those neighboring civilizations and offer to exchange the knowledge you have gained. More often than not, you can offer a basic piece of tech that your neighbor missed out on and receive much more advanced technology in return, making this the ideal way to keep up with enemies that seem to be able to research far faster than you.
9

Grab An Ideology Perk Early On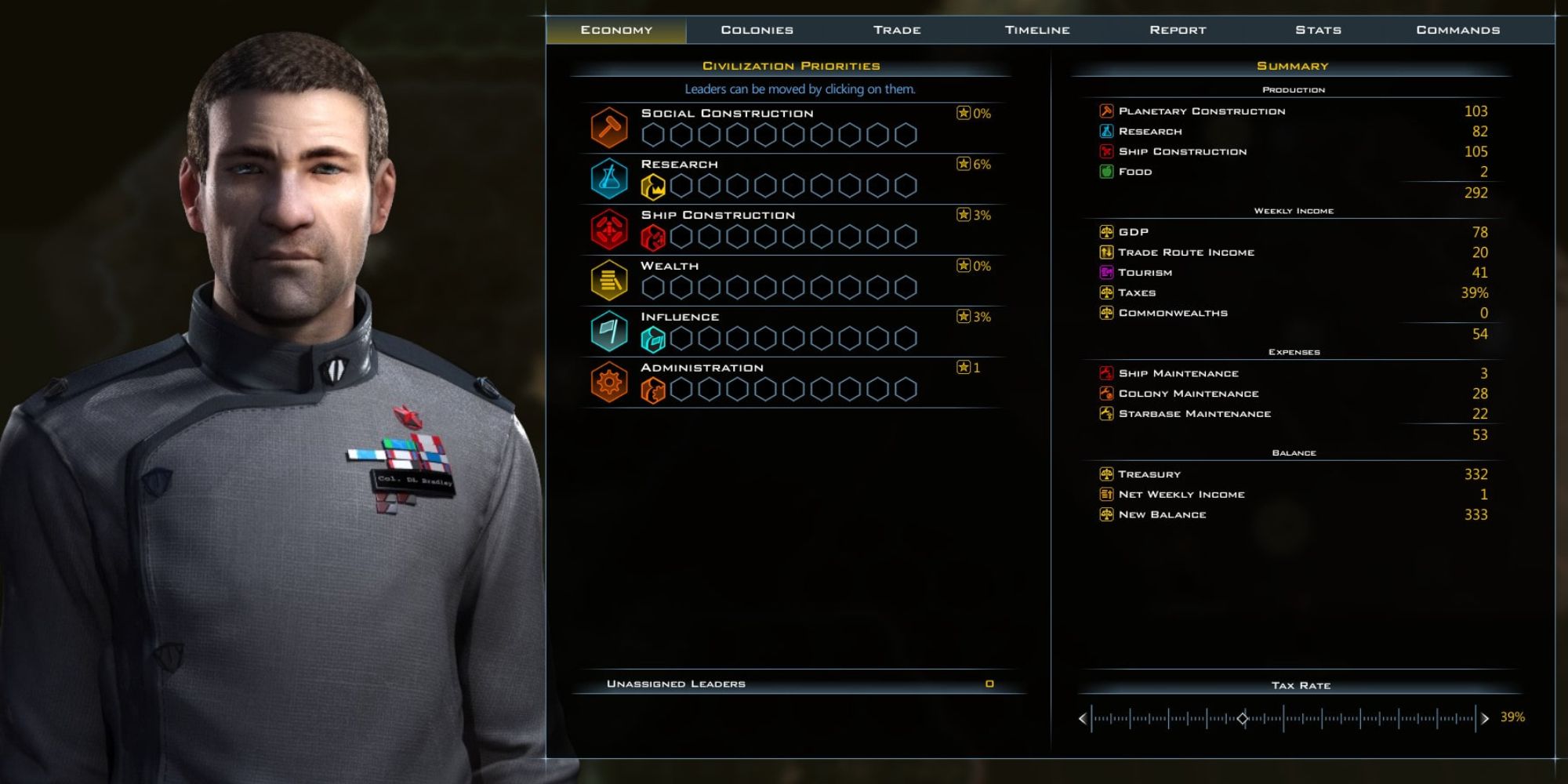 You'll need ideology points throughout every game of Galactic Civilizations 3, particularly towards the latter stages as you reinforce your society's beliefs. But if you leave generating these points too late then it can slow you down and leave you vulnerable, that's why it's a good idea to grab a perk that generates them early on.
Especially useful are perks that build ideology points as you construct buildings or conduct upgrades to your colonies. This allows you to ensure you will always have a steady flow of ideology points coming in throughout the game and allows you to spend them as soon as you need them instead of having to wait.
8

Build One Shipyard Per Solar System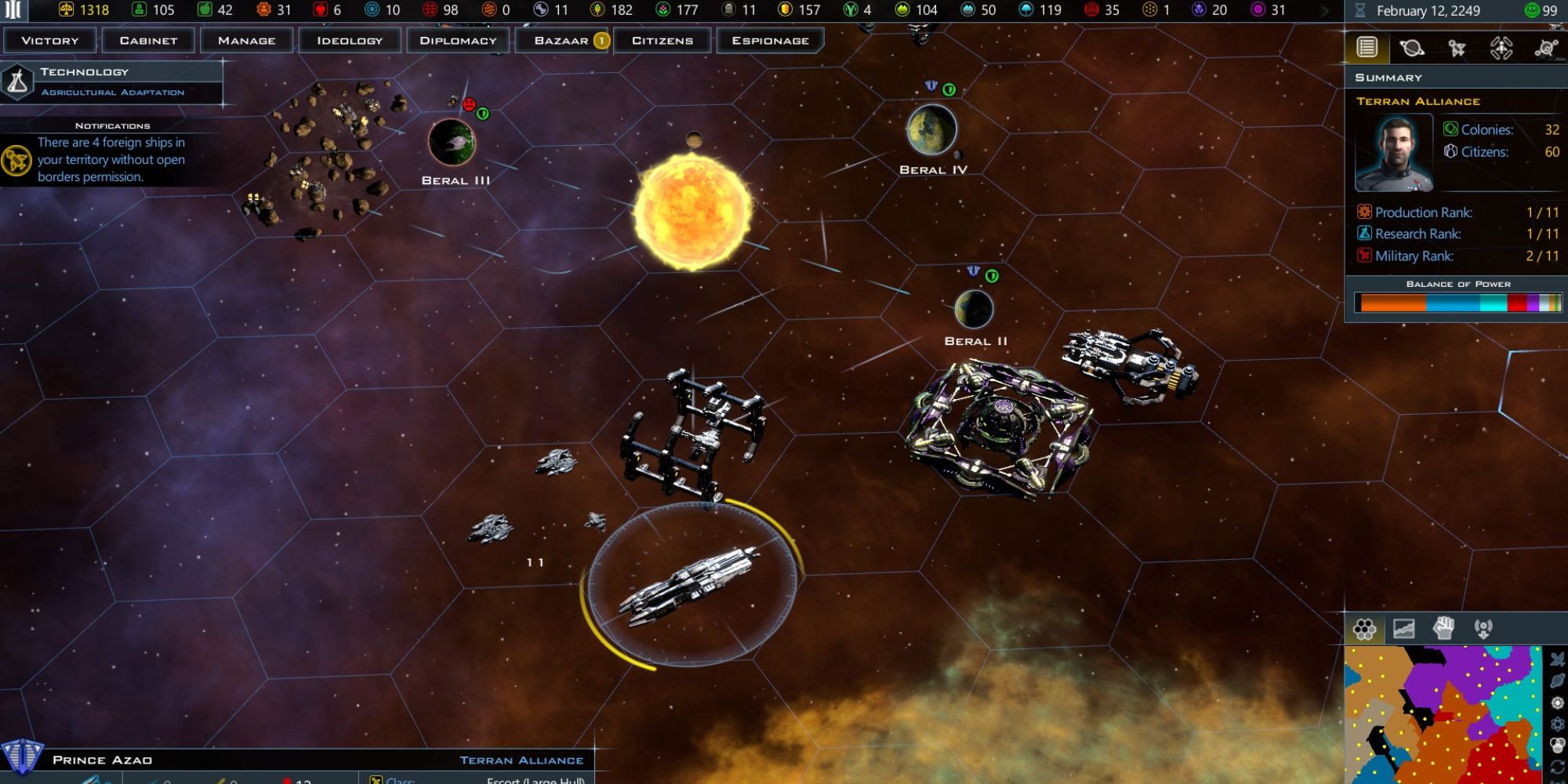 It can be tempting to build a shipyard on every colony you build in order to spread out your manufacturing jobs, but this is a false economy. Building this many shipyards leads to you dividing solar systems manufacturing capabilities, leading to an uneven distribution. Instead, build one shipyard per solar system and focus each system's manufacturing might in a single central location.
Admittedly colonies more than six tiles apart suffer a small hit with this strategy, but that's negligible in comparison to the gains seen by centralizing each solar system's manufacturing power in a single location.
7

Specialize Your Colonies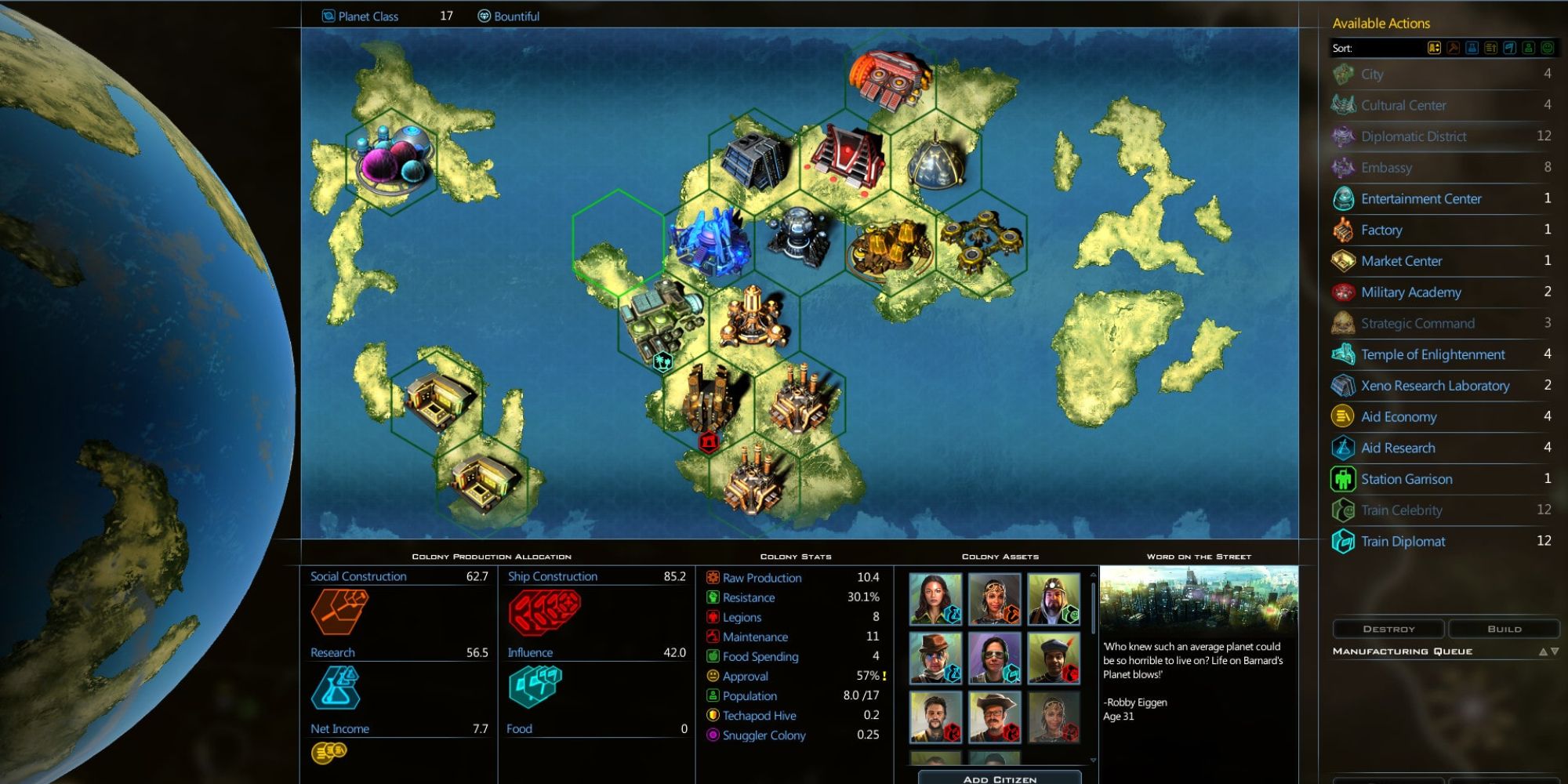 Whether a colony is focused on manufacturing, research, or wealth, it's important that you don't dilute their capabilities by trying to do all three at once. If you have a colony dedicating a third of their resources to each option then you will only see a minimal return for each, whereas a more focused approach allows you to see bigger gains in the areas you need.
A fifty-fifty split between two or three options is a viable choice as you often can't afford to focus on an individual resource, but by ensuring colonies play to their strengths, your civilization as a whole will benefit. It pays to keep the big picture in mind when playing on a galactic scale.
6

Invest In Research Early On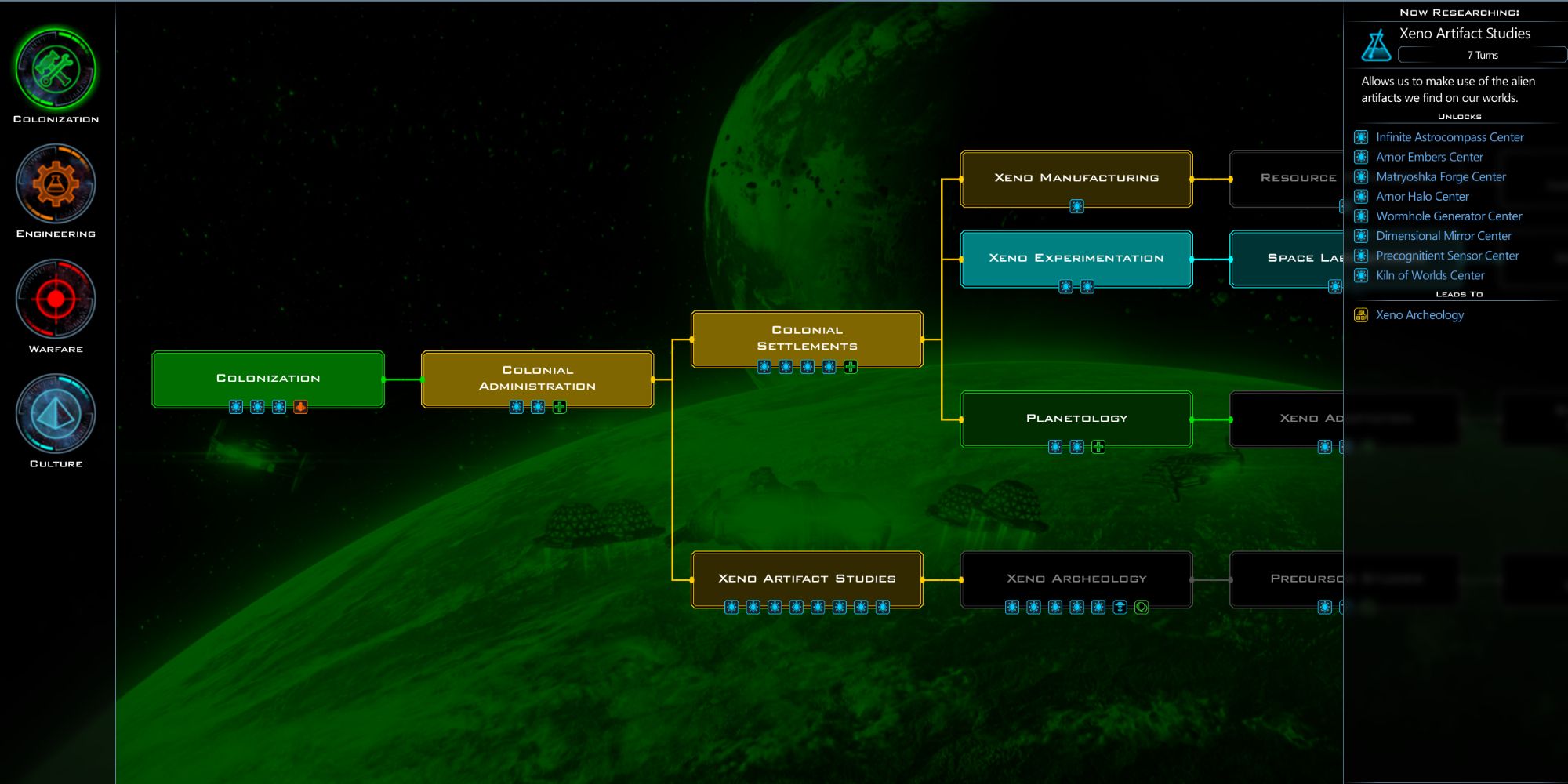 Particularly when playing against AI opponents, it's easy to get left behind in terms of research as your enemies will focus heavily on advancing their technology. Because of this, the only real way to succeed is to ensure you start researching early on and do it broadly, don't specialize too quickly.
This will then play into you being able to trade technologies with these same civilizations later down the line as having a wide array of basic technology means you can often fill in gaps in your opponent's technology tree. But the only way to do this is to start researching early else you'll spend the whole game playing catch up.
5

Expand Your Borders Quickly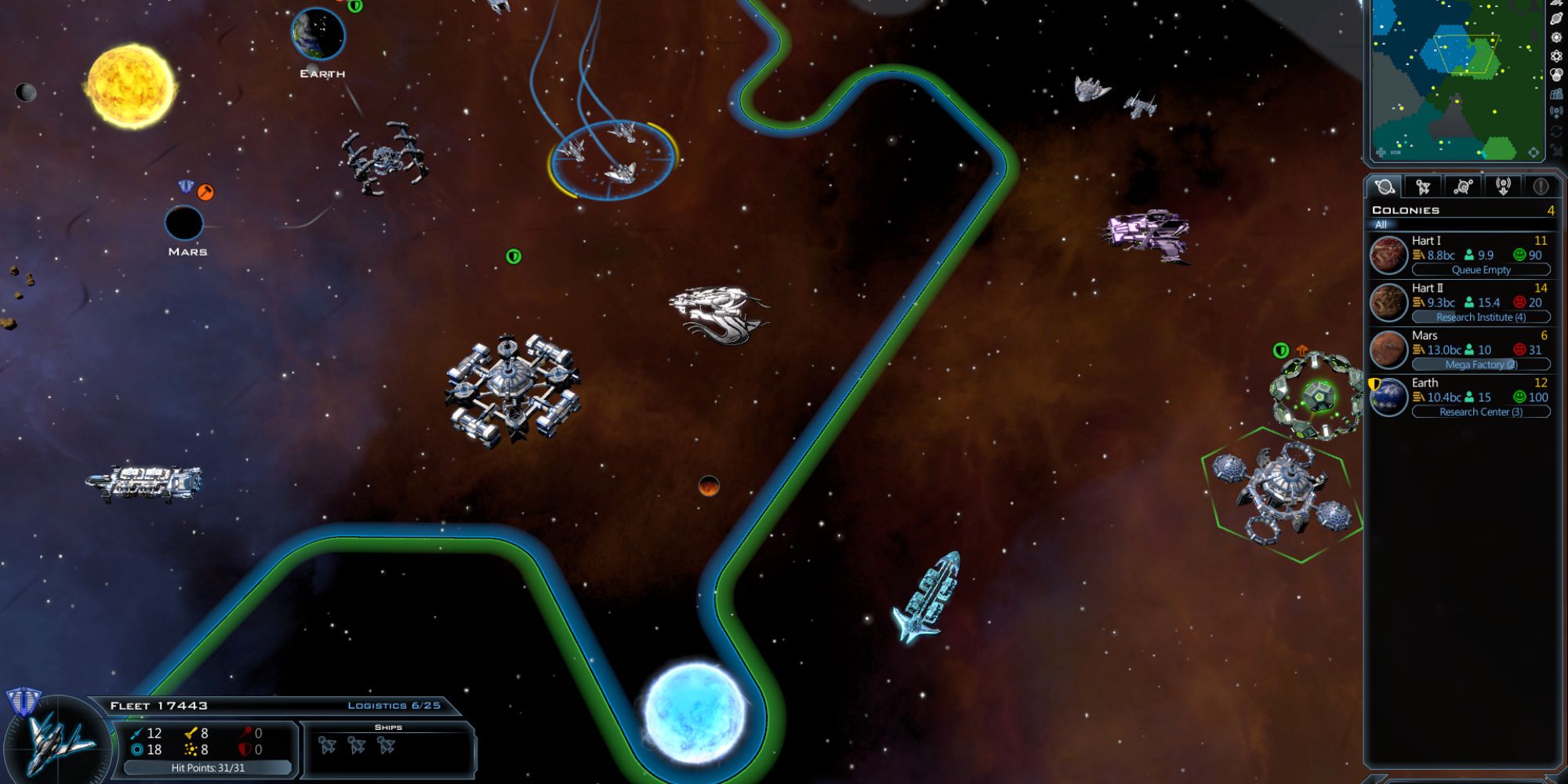 There is always a lot to do at the beginning of a game of Galactic Civilizations 3, but while you wait for research points to accumulate, the other thing you need to be focusing on is expanding your borders and claiming solar systems for yourself. If you don't then you risk losing too much territory to your opponents when they begin expanding their empires.
More importantly, a large civilization will be able to generate far more resources and as such you will be able to progress more quickly with your manufacturing and research, moving you ever closer to that goal of galactic domination.
4

Survey Every Anomaly You Find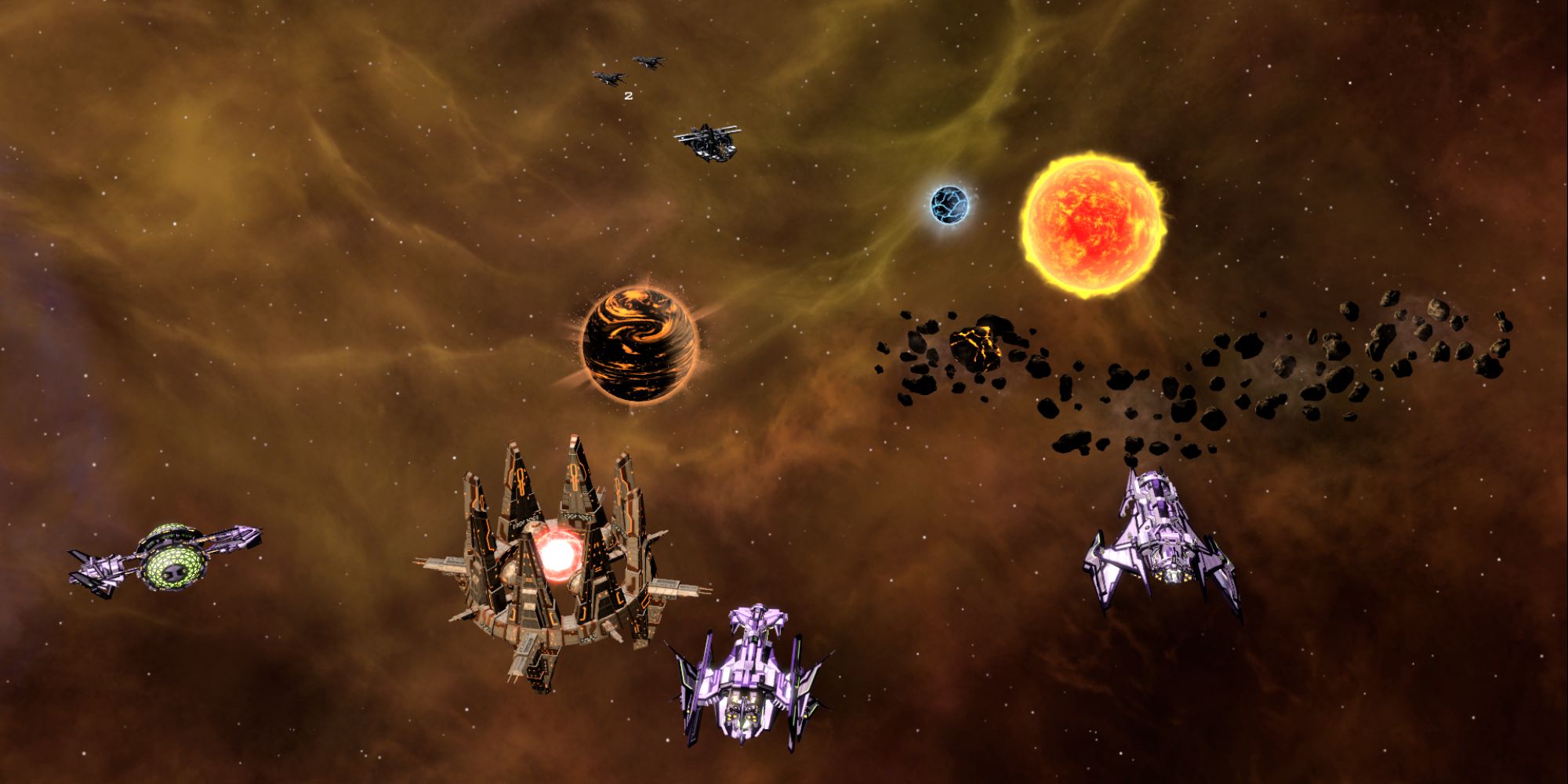 Anomalies and artifacts are an excellent way to get an injection of resources into your economy so make sure to use your survey ships to examine every single one that you find. They are most common in the early game so take advantage of this to accelerate your civilization's growth in the early stages of the game.
Fortunately, AI opponents will often ignore anomalies in their own systems once they begin to expand so always have some survey ships ready to go and snatch those resources out from under the noses of your opponents. Just be wary of any retaliation they might face for entering another civilization's territory.
3

Move Fast In The Endgame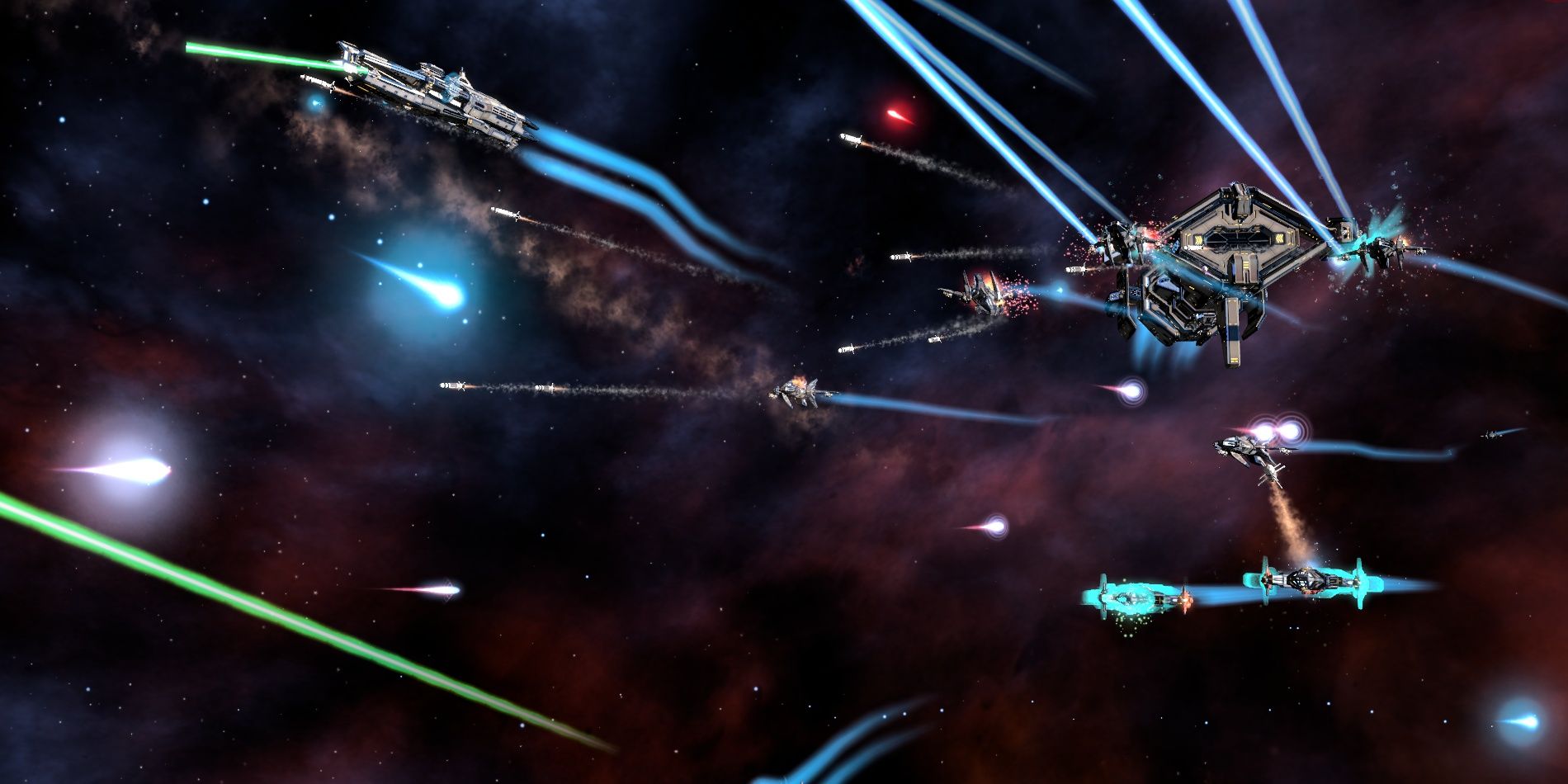 As you move towards the closing stages of a game of Galactic Civilizations 3, you'll need to increase the pace you are taking action with. Normally by the endgame, you'll have settled into a steady rhythm but in order to finish the job that will have to be broken, and decisive action will need to be taken.
Regardless of the path you take to victory, it's likely that the actions which precede your victory will antagonize your opponents. For example: researching the prerequisites for a technology victory will immediately trigger a diplomatic backlash against you. So be ready for the endgame, and once you start, make sure you commit, or you will quickly find your hard work coming undone.
2

Avoid Going To War Unless You Have The Resources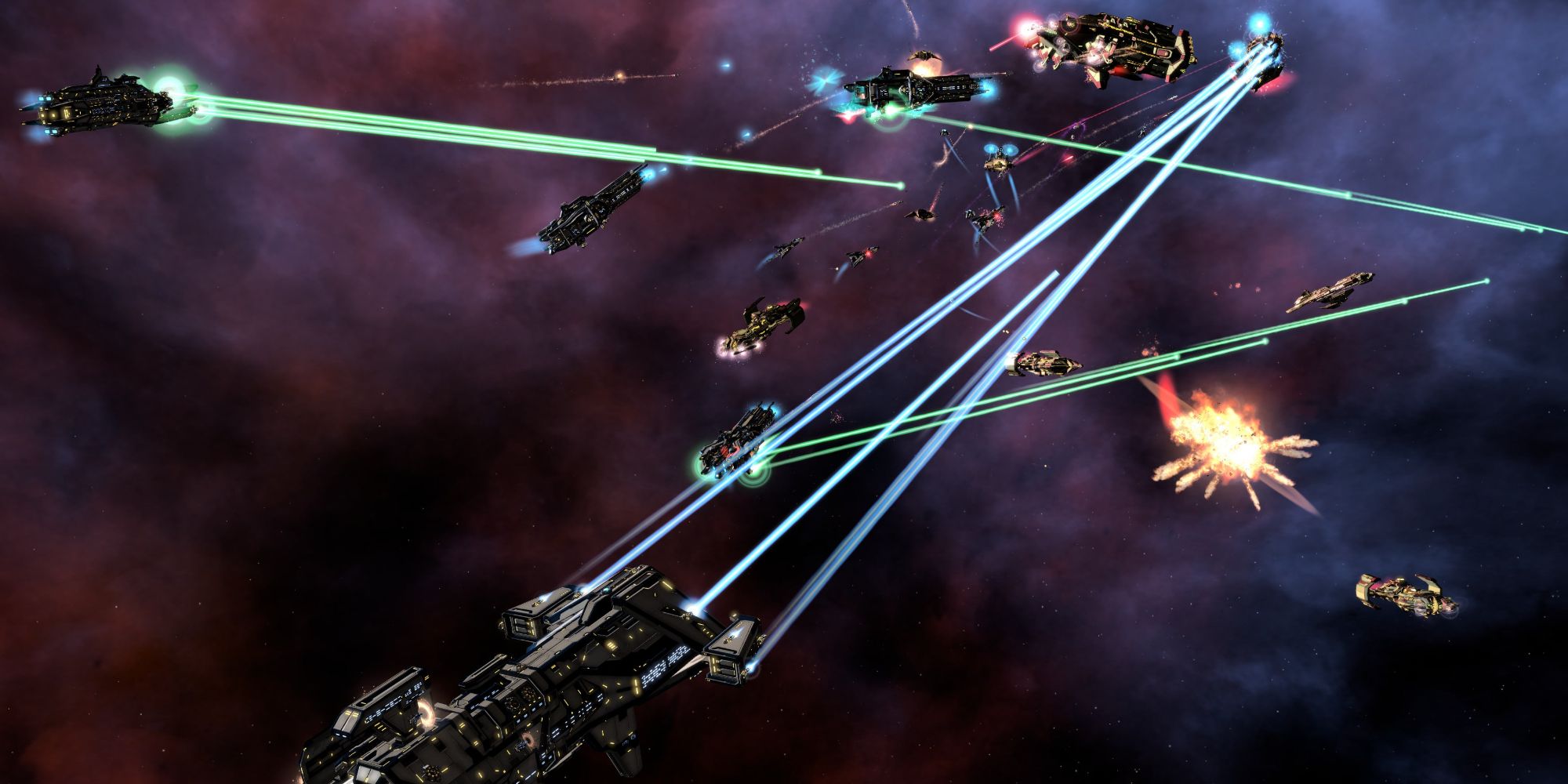 Going to war is an expensive path to victory. There are guaranteed losses involved and the cost to replace those lost units can be high. Not to mention the fact that simple transports full of troops will rarely be able to emerge victorious in any battle except when they are used against the smallest of your opponent's colonies.
With sufficient preparations and research, it is a possible path to victory but not one for new players to embark on without being prepared to lose. Build those fleets and play a careful diplomatic game before making your move, however, and you might just be able to survive the warpath.
1

Micro-Manage Everything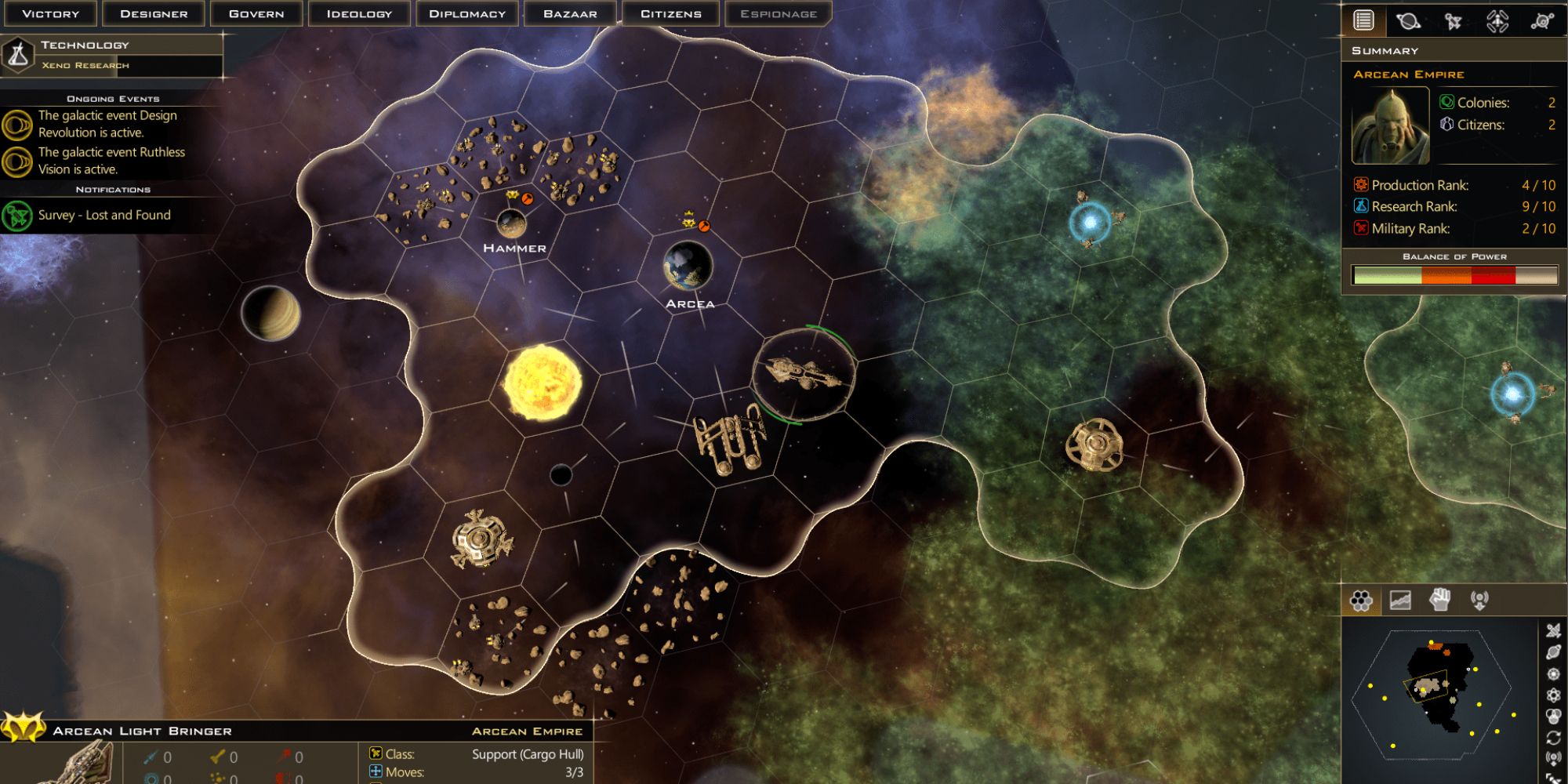 There are some systems in Galactic Civilizations 3 that you can let the game's AI handle, it's supposed to reduce the difficulty and the stress of managing every detail of your civilization. The trouble is, a human player can almost always do a better job than the computer because you know what your end goal is.
On the other hand, the automated management system tries to give a balanced output that often ends up holding you back. So if you're serious about getting good at Galactic Civilizations 3 then you're going to have to dive in and commit to managing everything yourself, otherwise, you'll constantly be playing at a disadvantage.
Source: Read Full Article