Hoyoverse has finally released Version 2.8 in Genshin Impact, which heralds the return of the summer islands known as the Golden Apple Archipelago. Players who took part during Version 1.6 now have another opportunity to head back to the nostalgic islands. For newer players, it's the perfect chance to explore the secrets within them!
Once you finish the Summertime Odyssey: I quest, you will be back in the summer islands, and you'll be able to experience the Surfpiercer Challenges — the first set of challenges in this event. On the first day, you will have the first three parts of this unlocked, with three more unlocking in the next two days.
How To Activate Surfpiercer Challenges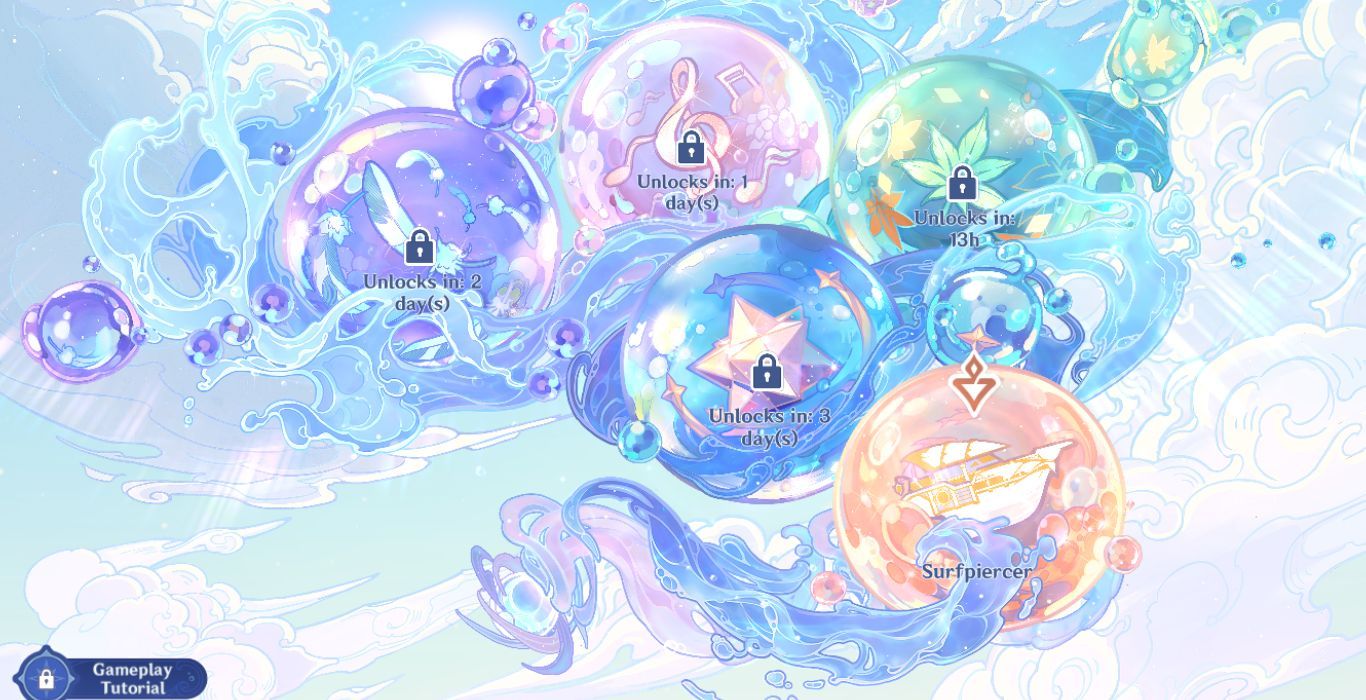 To get your hands on this challenge, you will first need to finish the Summertime Odyssey: I quest. To be eligible for this quest, you need to be Adventure Rank 32 or above. Secondly, you need to complete Archon Quest Chapter Two Prologue: Autumn Winds, Scarlet Leaves and Mona's Story Quest.
Once you've completed all the required quests, head over to your Events Tab and click on the Summertime Odyssey event. You will be able to see the 'Event Shop' and 'Event Details'. Click on Event Details to witness an absolutely beautiful summer event screen. Here, you can simply click the bubble that has Surfpiercer written under it.
Select any of the unlocked levels, and then click on Go To Challenge at the bottom. This will show you the location of the challenge you've chosen. Simply head to any nearby Teleport Waypoints and then towards the event marker. You will need to be inside a Waverider while starting any of these challenges.
You can also simply open your map, and you will be able to see all challenge locations for this event. These are indicated by a symbol that looks like a Waverider. If you get confused as to which one you're supposed to go to, simply follow the process above.
How To Complete Surfpiercer Challenges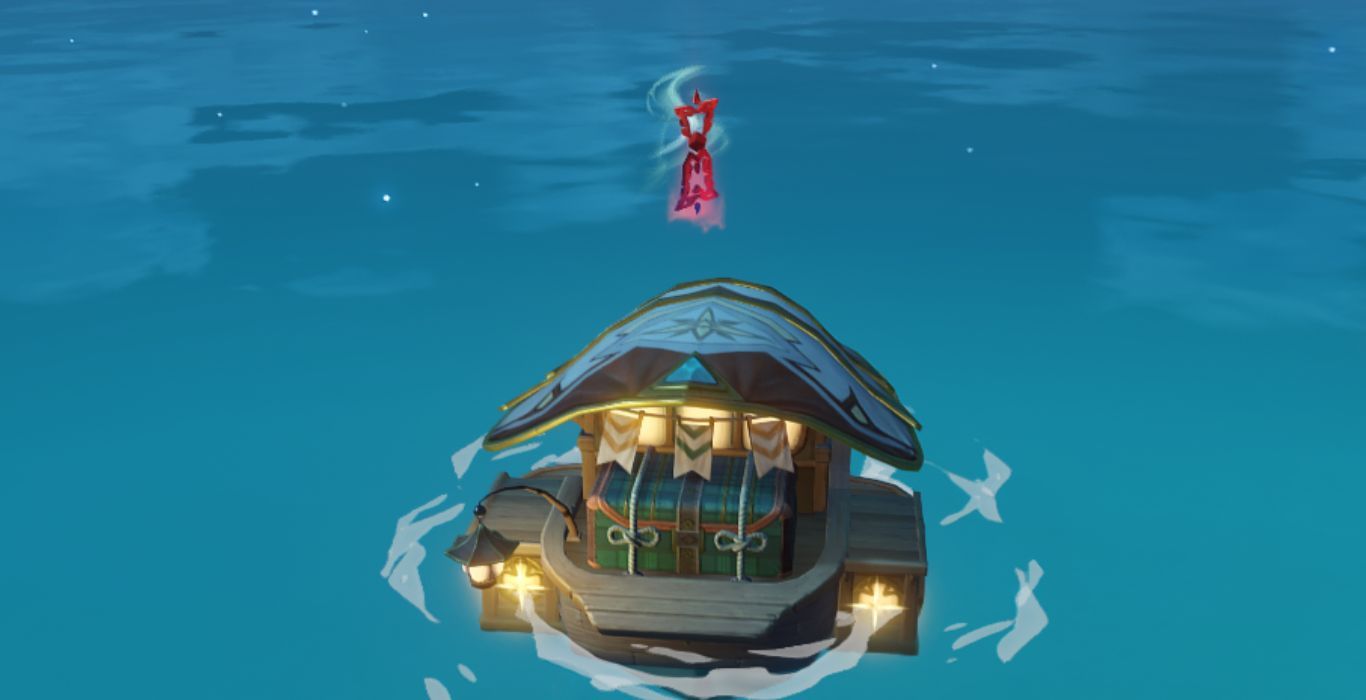 Once you've located the challenge on the map, head over to it while inside the Waverider. There are Waverider Summoning points near every challenge. There will be a red challenge icon inside the water that you have to activate to start the challenge. It also shows you the direction you need to go at the start with the wind current.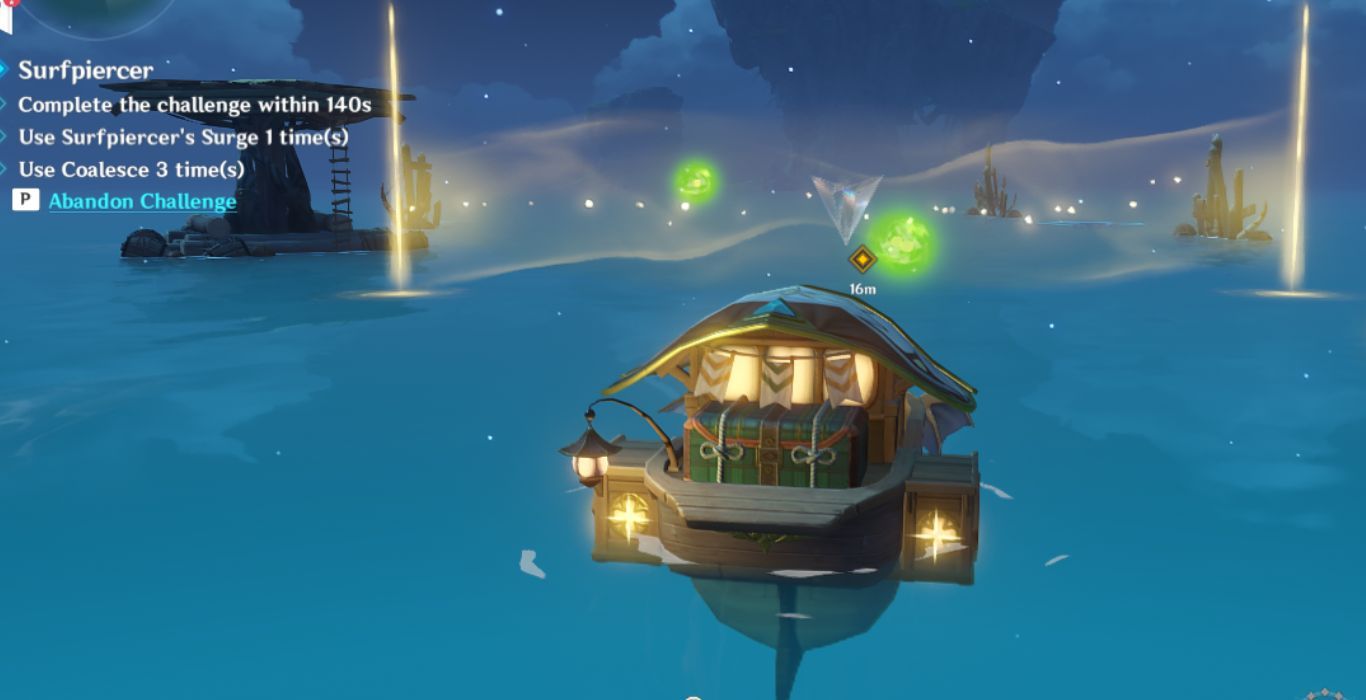 Once you've started the challenge, your main objective is to go through the golden screens — which act like checkpoints — until you reach the final destination. Make sure you drive the Waverider at full speed all the time, as far as you're able to control it.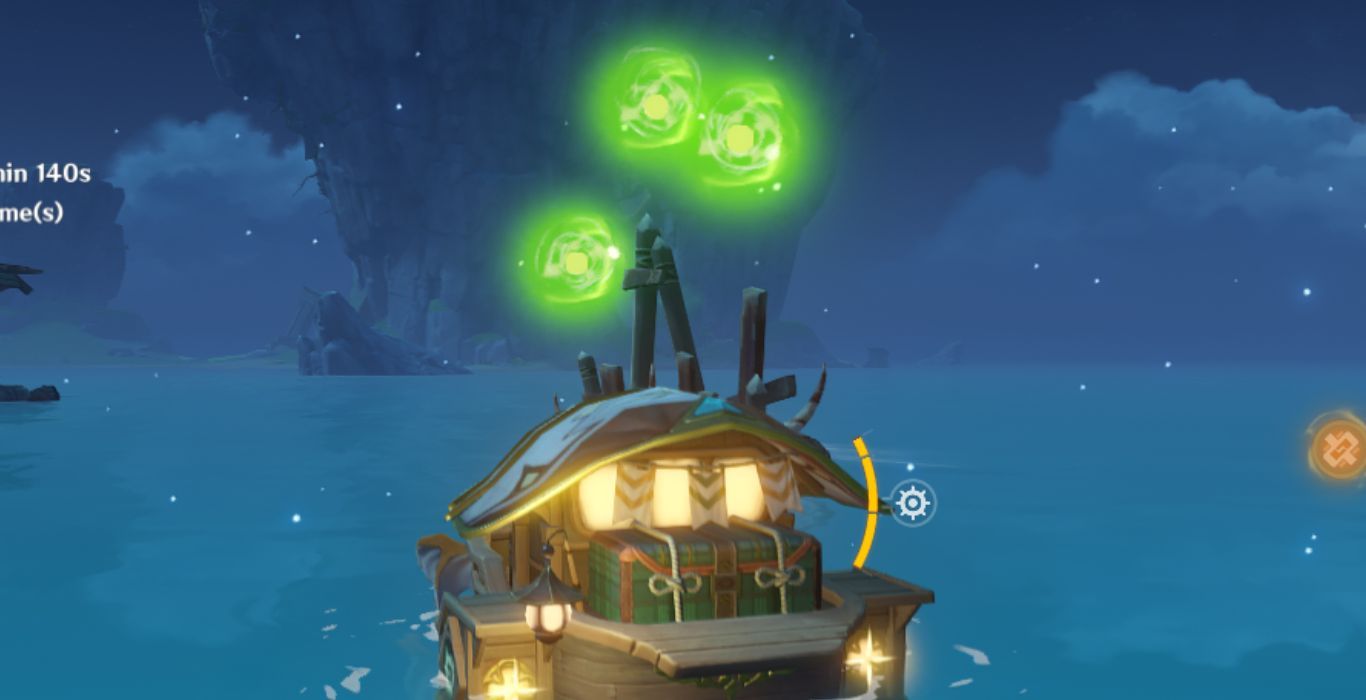 As you make your way from one golden screen to another, you will see some green orbs floating in the air and on the water's surface. These are called Piercer's Drive, and they're an energy source for a new ability exclusive to this event known as Surfpiercer's Surge. You can have up to three stacks of this ability at a time.
Sometimes, Piercer's Drive will be very high up in the air, or in an unreachable location. For these, there's another ability called Coalesce, which is like a magnet that attracts them.
Surfpiercer's Surge is essentially an ability that you can activate to gain a short, extremely speedy boost. Beware though, your Waverider will be extremely hard to control during and after this ability. It is best used while you're facing straight in the direction where you want to go.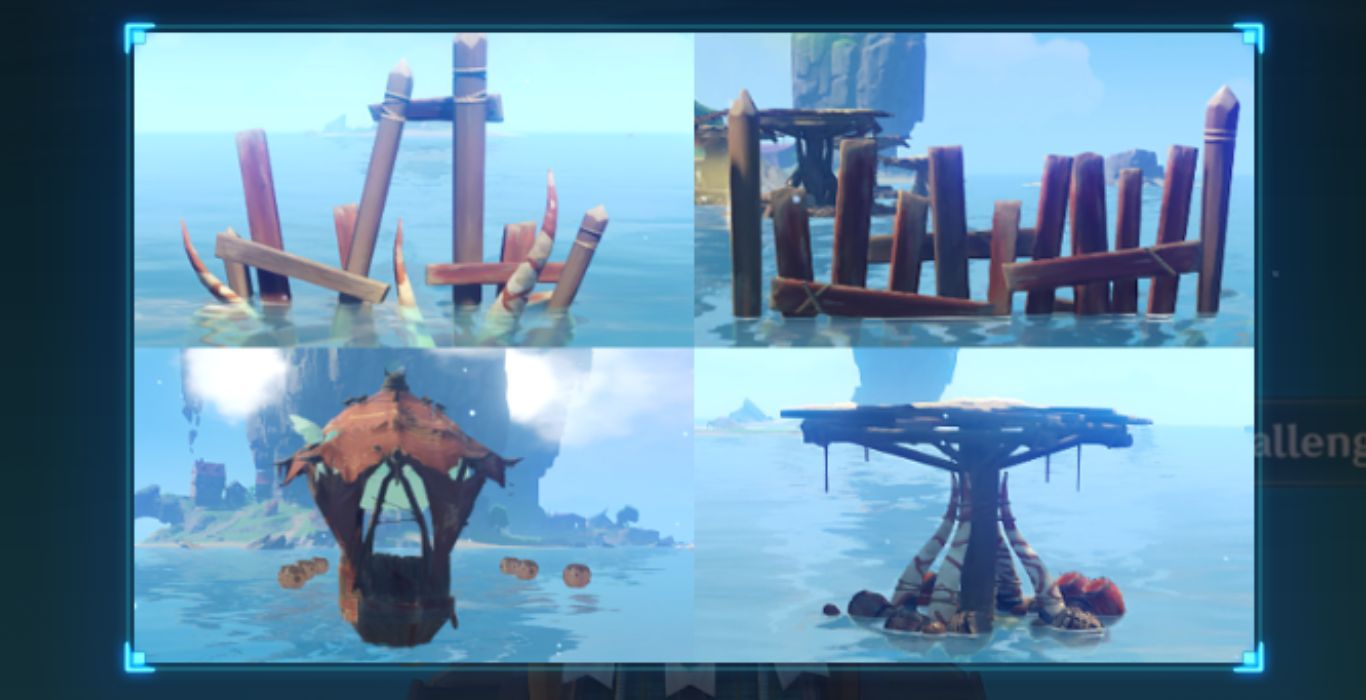 In every challenge except the first one, the track will have some obstacles in the way. You can go around them if you want to, but it's not the most efficient method as you will be wasting a lot of time. That's where Surfpiercer's Surge shines the most. Use this ability to go right through smaller obstacles, like fences and hot air balloons, while breaking them.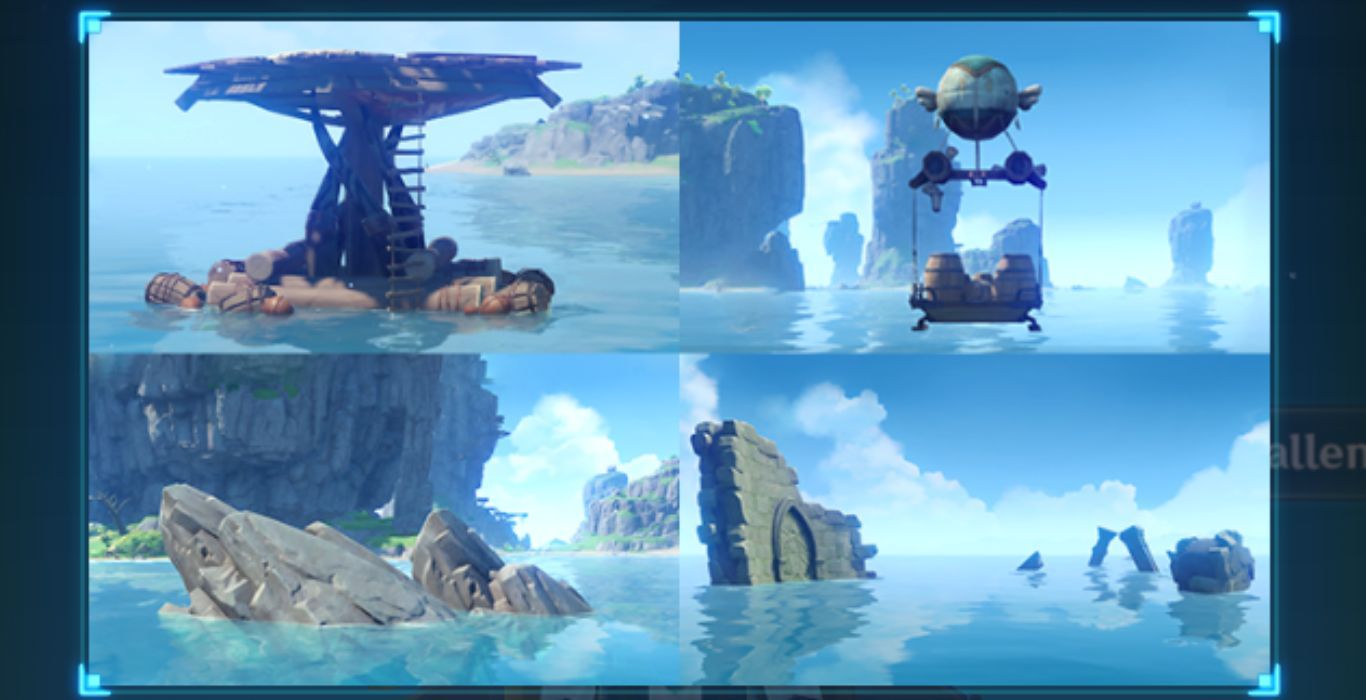 It doesn't go through everything, though. You can't break large floating towers, transport balloons, reefs, and seaborne ruins. If you use Surfpiercer's Surge while facing these, you will come to a complete halt and basically waste the ability.
While every course is different, they can all be completed using these mechanics. Sometimes you will be faced with dividing paths, and you can choose whichever one looks better to you. In the end, you have to come out of the Waverider and follow the white wind circles, which will push you towards the end of the challenge.
Surfpiercer Rewards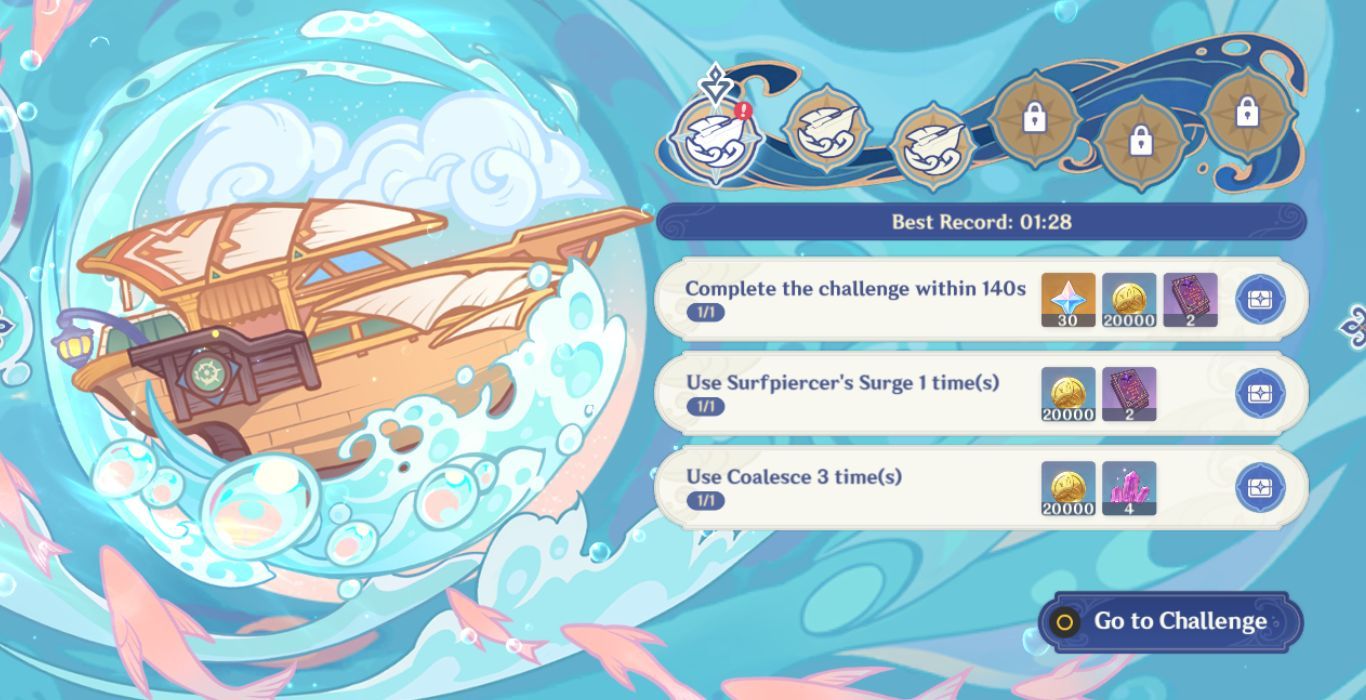 Being one of the main events, Surfpiercer Challenges provide a ton of rewards upon completion. The event has a total of six courses, and every course has three different challenges that you have to finish to unlock every reward. These challenges include finishing the course within a certain time limit, or using your abilities for a certain amount of time.
Every course provides 30 Primogems, 60,000 Mora, four Hero's Wits, and four Mystic Enhancement Ores. After finishing all the challenges, you will receive a total of 180 Primogems, 360,000 Mora, 24 Hero's Wits, and 24 Mystic Enhancement Ores.
Source: Read Full Article