The Genshin Impact 1.5 update, beneath The Light Of Jadeite, has given pryo fans a brand new character to wish for, Yanfei. Liyue's legal advisor is a four-star pyro catalyst user with some abilities to rival Klee. Her first appearance is on Zhongli's re-release banner, but it's expected that she'll move into the regular four-star character pool after that.
Those wanting to max out her potential should look no further than this guide which will walk you through her ascension and talent leveling materials and where to find them.
Ascension Costs In Genshin Impact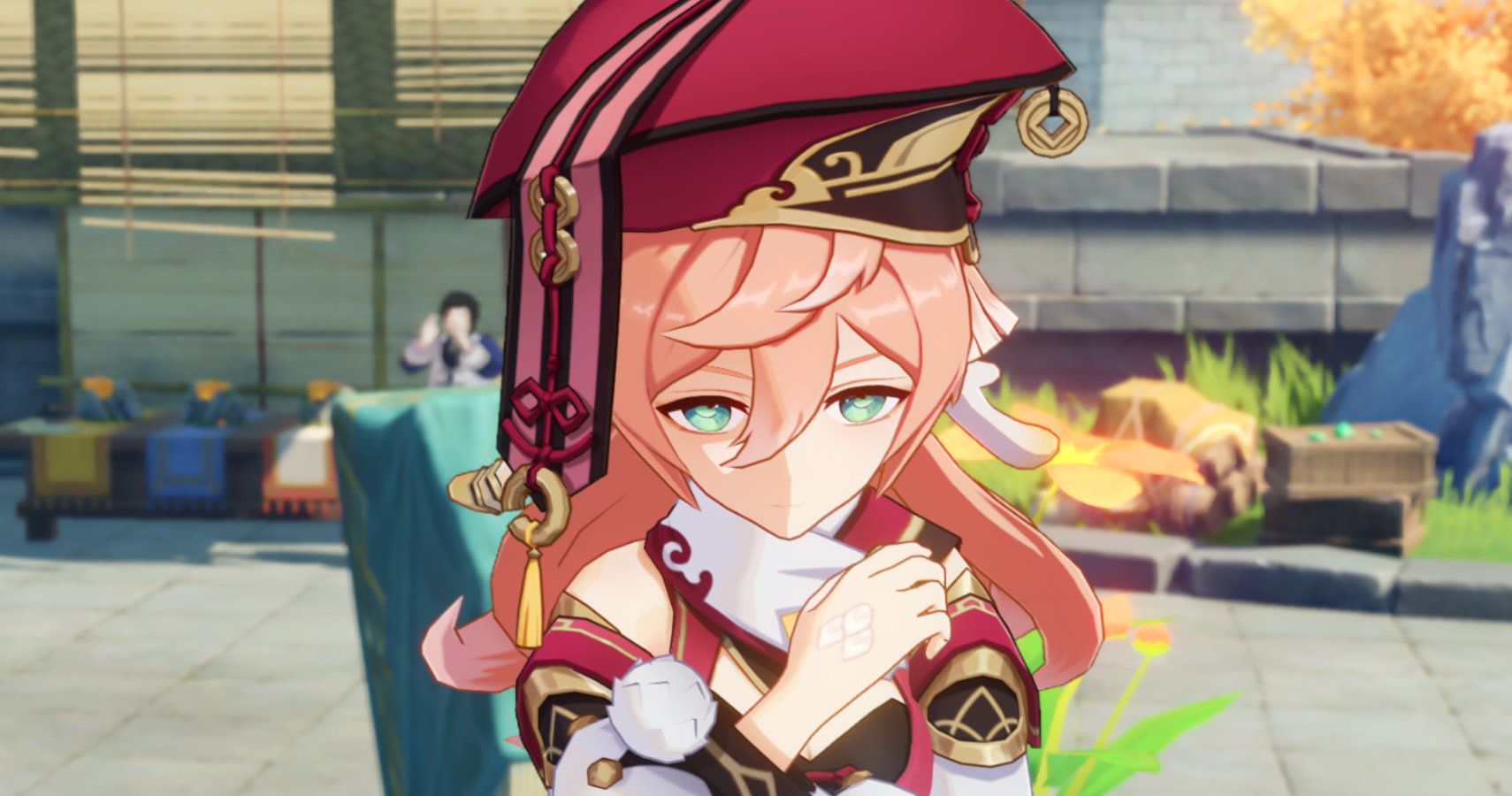 All characters, no matter their element or star level, have an experience and mora cost to level up which is standardized. Below is a chart showing the most efficient way to level to 90 and the mora and experience items you'll need.
Levels 1- 20
6 Hero's Wit
1 Wanderer's Advice
24,000 Mora
Levels 20 – 40
28 Hero's Wit
3 Adventurer's Experience
5 Wanderer's Advice
115,600 Mora
Levels 40 – 50
28 Hero's Wit
3 Adventurer's Experience
5 Wanderer's Advice
115,800 Mora
Levels 50 – 60
42 Hero's Wit
2 Adventurer's Experience
5 Wanderer's Advice
170,800 Mora
Levels 60 – 70
59 Hero's Wit
3 Adventurer's Experience
5 Wanderer's Advice
239,200 Mora
Levels 70 – 80
80 Hero's Wit
2 Adventuer's Experience
2 Wanderer's Advice
322,200 Mora
Levels 80 – 90
171 Hero's Wit
4 Wanderer's Advice
684,600 Mora
Total Ascension Cost
414 Hero's Wit
13 Adventurer's Experience
22 Wanderer's Advice
1,672,000 Mora
Yan Fei's Ascension Materials
As with all character ascensions, you'll need gemstones, items from a boss, a specialty item, and an item that drops from commonly found mobs. Here are the requirements to ascend Yan Fei to level 90.
Gemstone – Agnidus Agate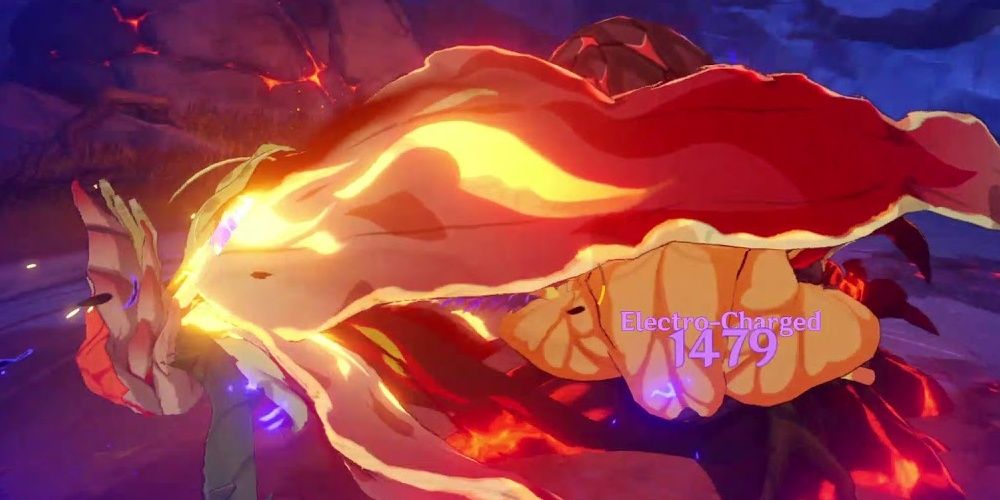 These are the red gemstones required for all pyro characters ascension and to fully level Yan Fei you will need:
1 Agnidus Agate Sliver
9 Agnidus Agate Fragments
9 Agnidus Agate Chunks
6 Agnidus Agate Gemstones
They drop from the Pyro Regisvine and Primo Geovishap in Liyue. You can also sometimes receive them after defeating Andrius, the Wolf of the North.
Various gemstone slivers can also be purchased in limited quantities from Marjorie in Mondstadt and Xingxi in Liyue in exchange for Anemo Sigils and Geo Sigils respectively. You may also gain some as a reward for completing your daily commissions and reporting back to Katherine.
Boss Loot – Juvenile Jade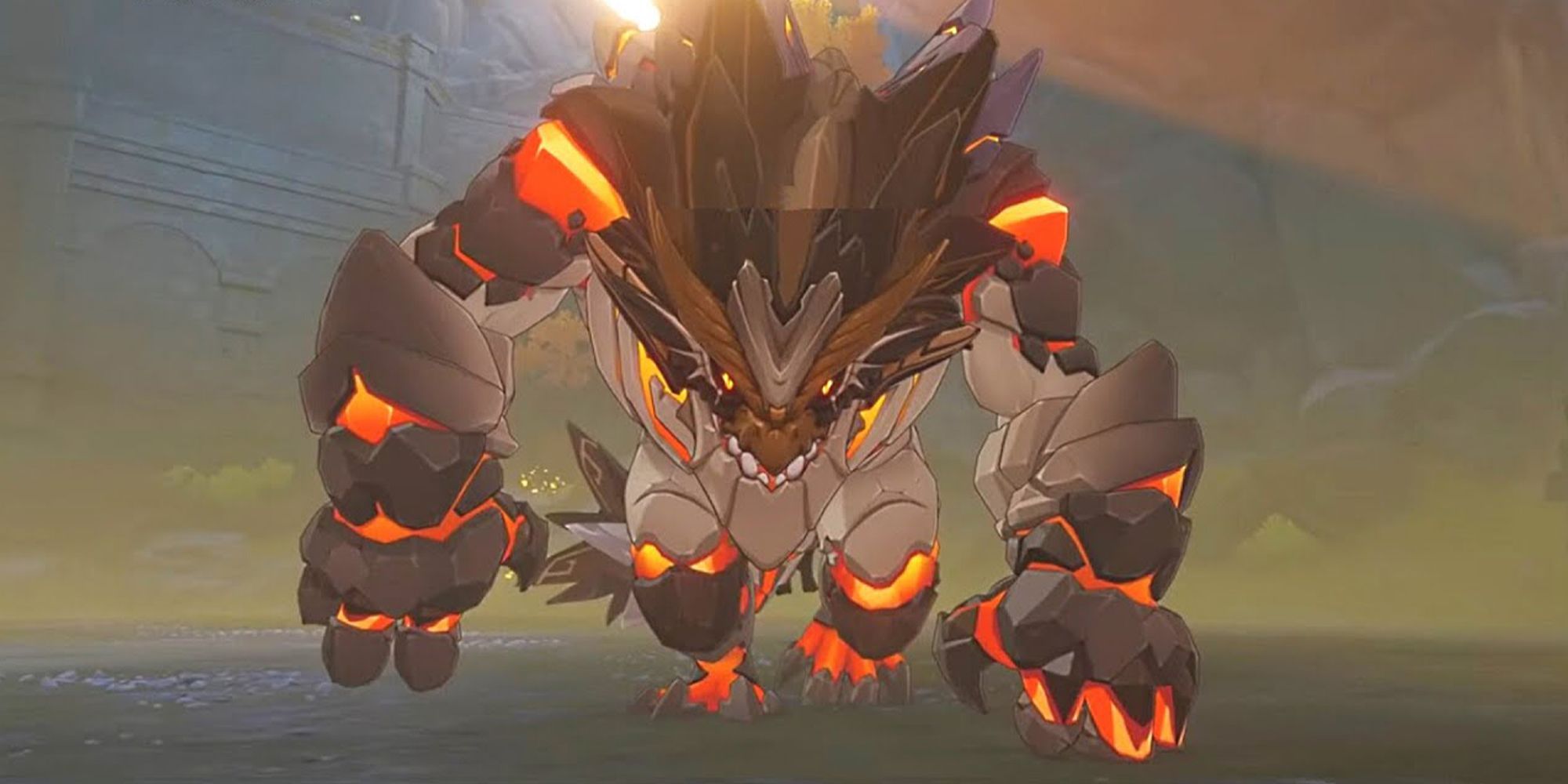 This ascension material is also used by Hu Tao and Xiao's character ascensions. You will need:
These will drop from level 30+ Primo Geovishaps, which also drop the Agnidus Agate. For a quicker victory take a shield character with you to reflect the Primordial Shower, which deals massive AOE damage. Noelle and Zhongli are preferable but Xinyan, Diona, and Beidou can be used if you make sure to keep an eye on their cooldowns.
Specialty Item – Noctilucous Jade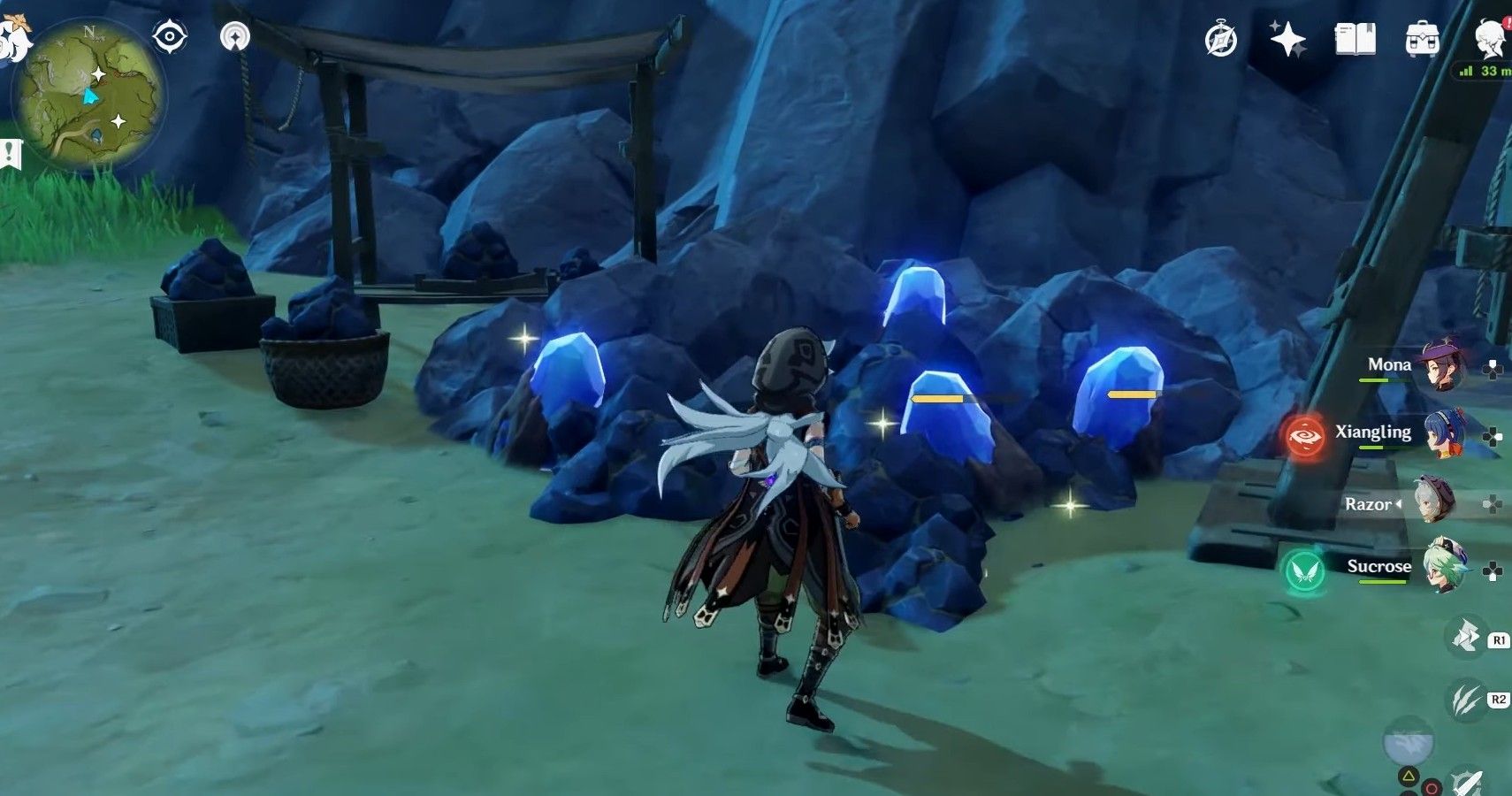 This uncommon ore is a Liyue specialty and is also used to ascend Beidou. You will need:
It's uncommonly found in Liyue caves, especially in Mingyun Village. You can also purchase limited quantities for 1000 Mora each from Shitou who is located just North of the Alchemy Area in Liyue. If you are stuck we have a Noctilucous Jade farming guide to help.
Common Item – Treasure Hoarder Insignias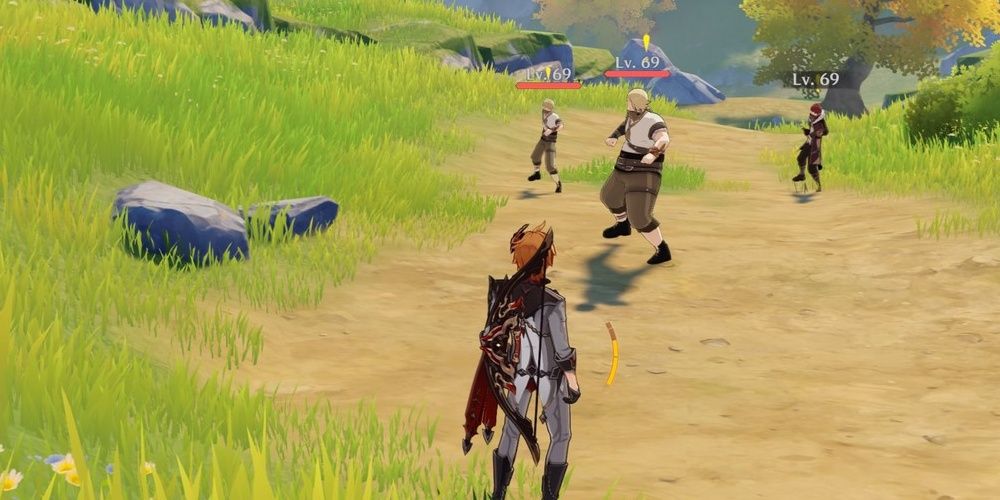 You will need these insignias for both ascension and talent leveling, so make sure to take out those pesky treasure hoarders whenever you see them. For ascension you will need:
18 Treasure Hoarder Insignias
30 Silver Raven Insignias
36 Golden Raven Insignias
These drop from all treasure hoarders, and you'll meet a large number on your travels. They have camps all over the world but combing the Liyue mountains up to Dragonspine is a solid route. You can also use the Adventurer Handbook to find camps and mark them on your map.
Yan Fei's Talent Materials
Talent ascension requires a weekly boss drop, specific books, a common item, and crowns. Here are the details of Yan Fei's specific requirements.
Weekly Boss Loot – Bloodjade Branch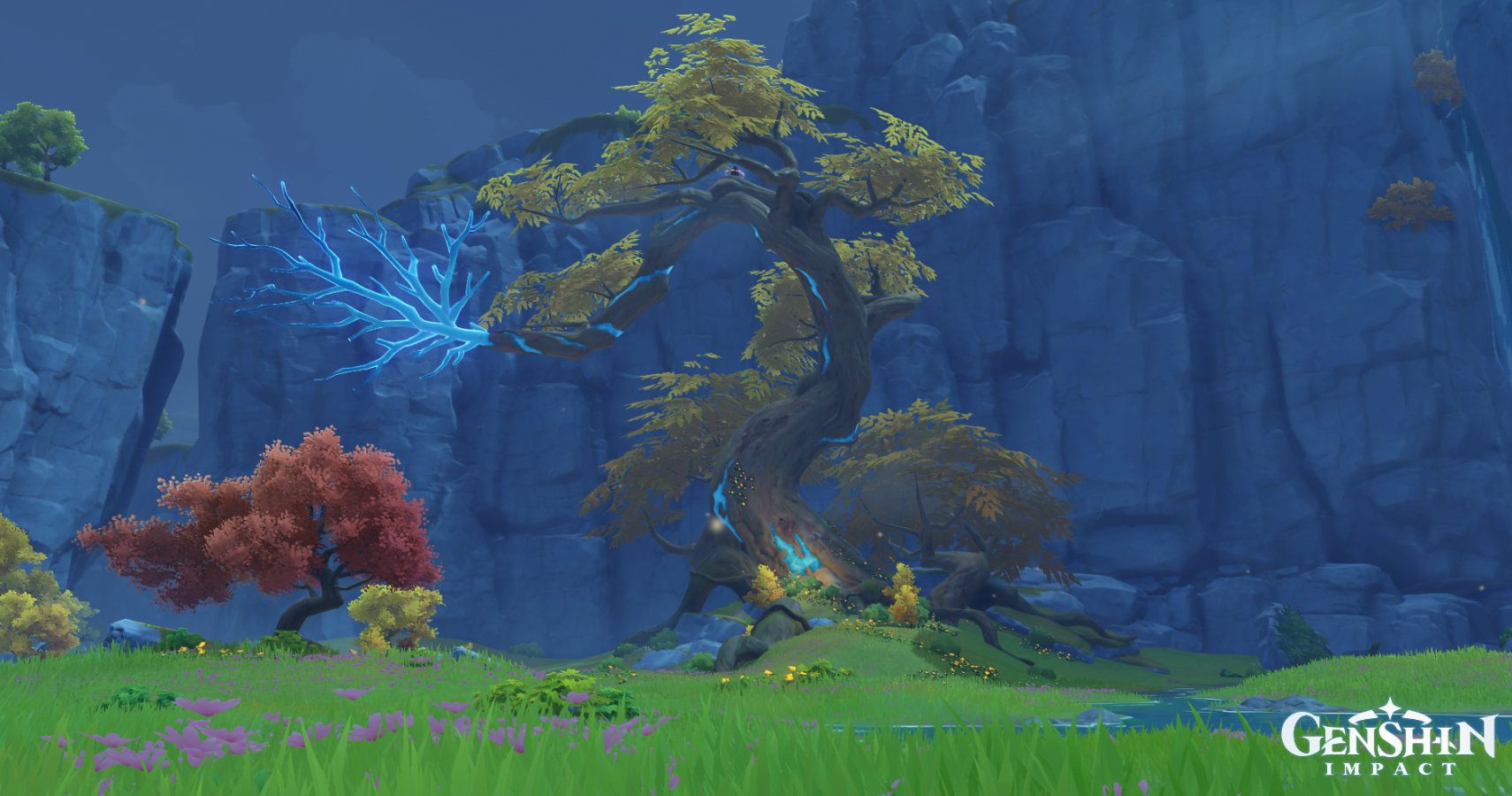 It's wise to start stockpiling this look since it can only be gained once a week. In total you will need:
These drop from Azgdaha, the new weekly boss located by the Dragon-Queller Tree which is in Nantianmen, Minlin, Liyue.
Books – Gold Series Books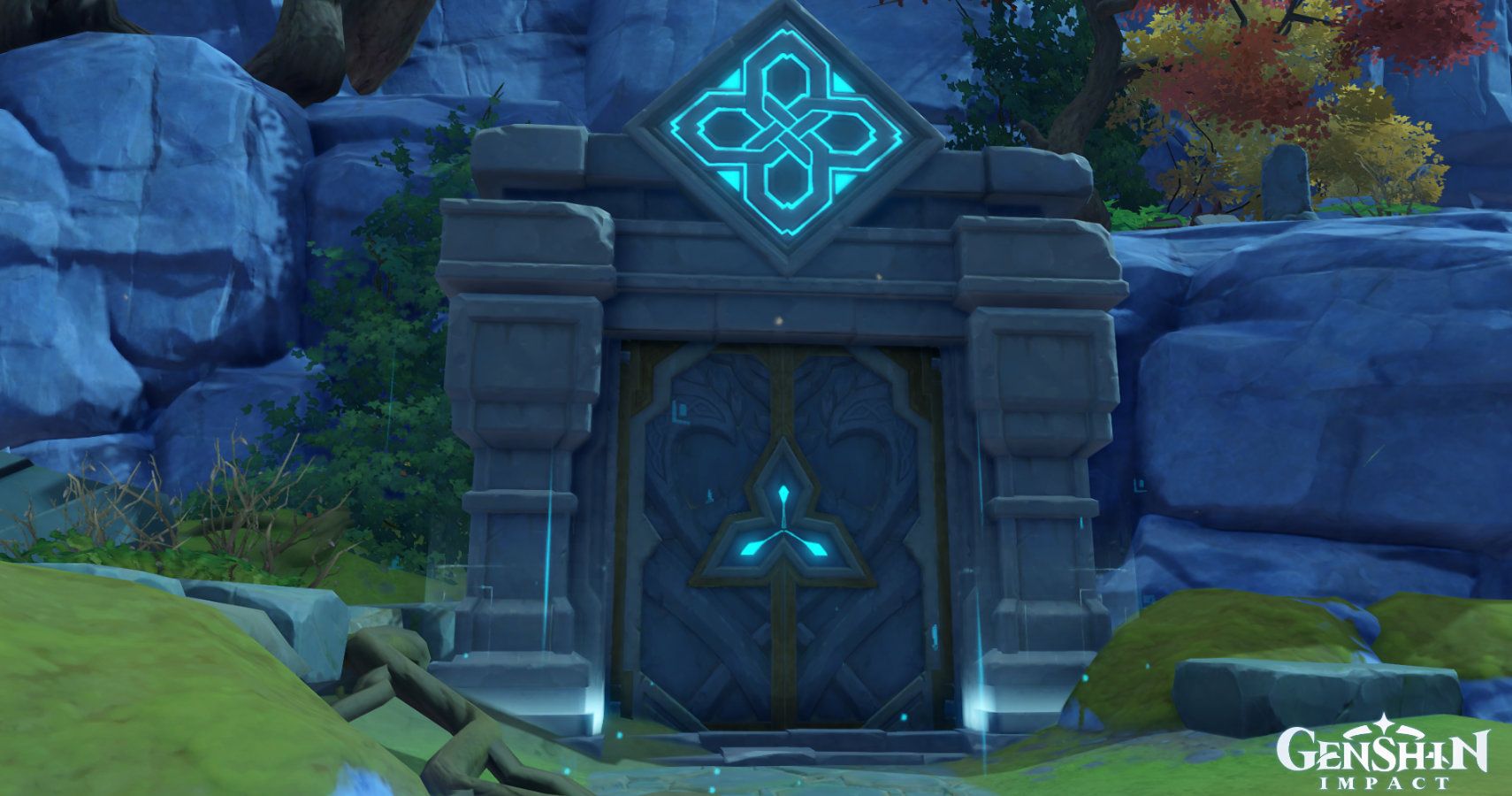 Every character requires one of several series of books. Yan Fei needs the Gold series. You will need:
9 Teachings of Gold
63 Guides to Gold
114 Philosophies of Gold
All these books are drops from the Taishan Mansion in Jueyen Karst. Once you've reached Adventure Rank 26 you can take a visit to the domain on Wednesday, Saturday, or Sunday to acquire these books. Higher-level domains have increased drops and you can use Condensed Resin to double your loot.
Common Item – Treasure Hoarder Insignias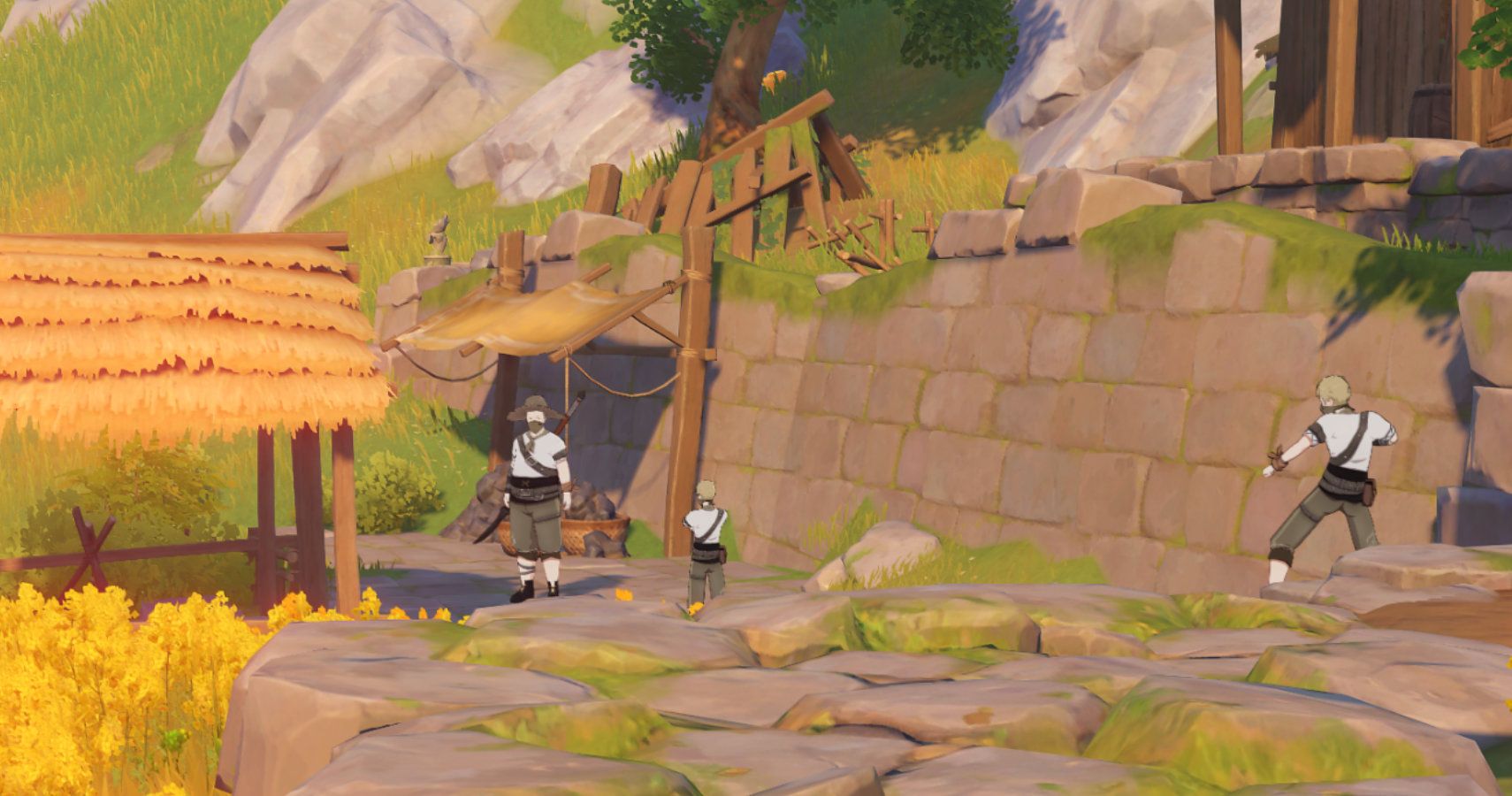 We already mentioned these, since they are also needed for ascension, but to max out your talents you will need an additional:
18 Treasure Hoarder Insignias
66 Silver Raven Insignias
93 Golden Raven Insignias
These are fairly easy to acquire as you level, so if you have Yan Fei then make sure to take out any treasure hoarder camps you see on your adventures and mark larger clusters on your world map.
Rare Item – Crown of Sagehood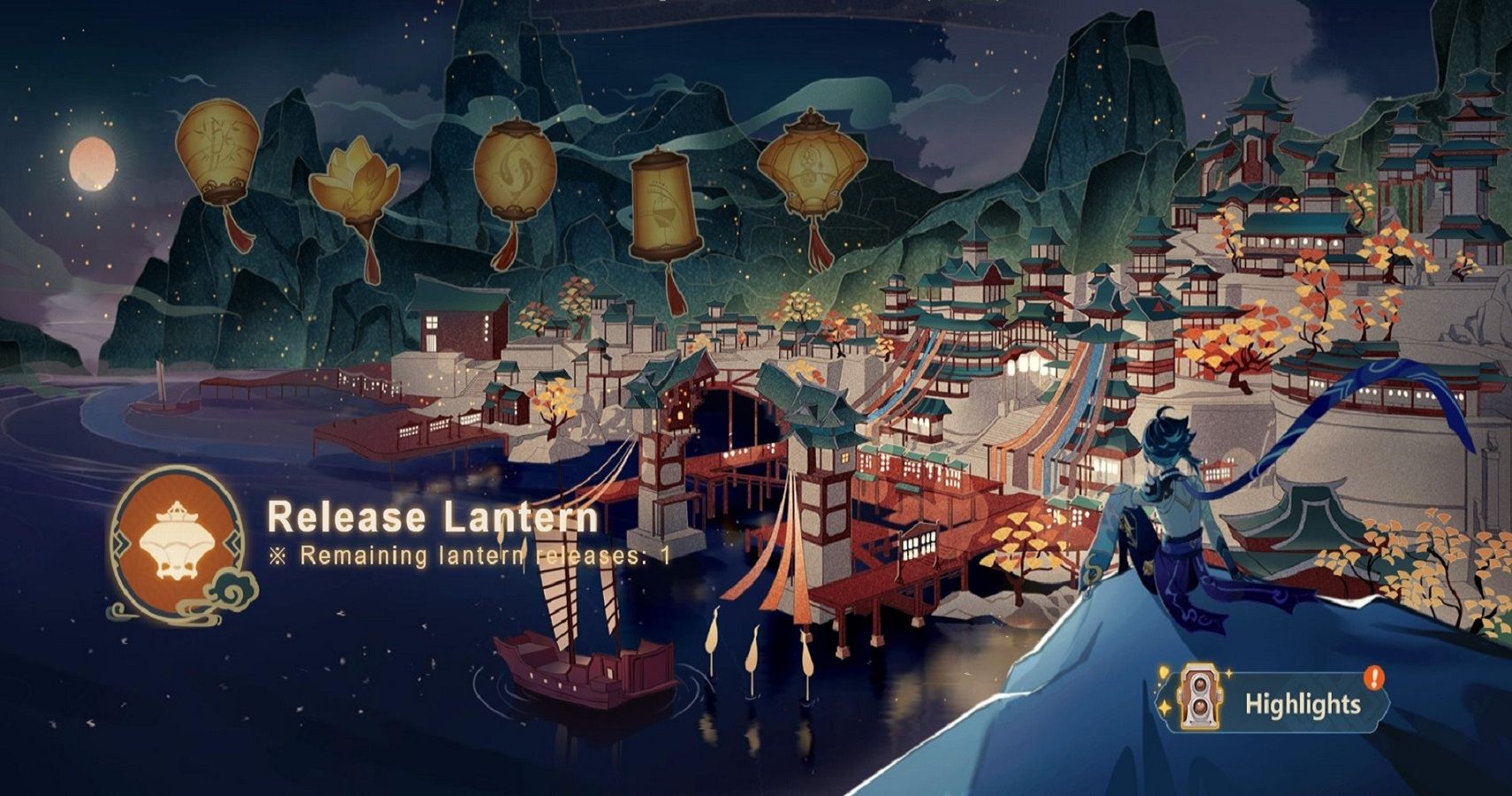 These are the most difficult items to get hold of since you can only collect them during limited-time events. You will need:
Whenever a limited-time in-game event is taking place make sure to check the rewards store. Usually, you can purchase one crown using the event's currency, gained by participating in the event. This will likely be your final step to max out Yan Fei.
Next: Genshin Impact Complete Guide And Walkthrough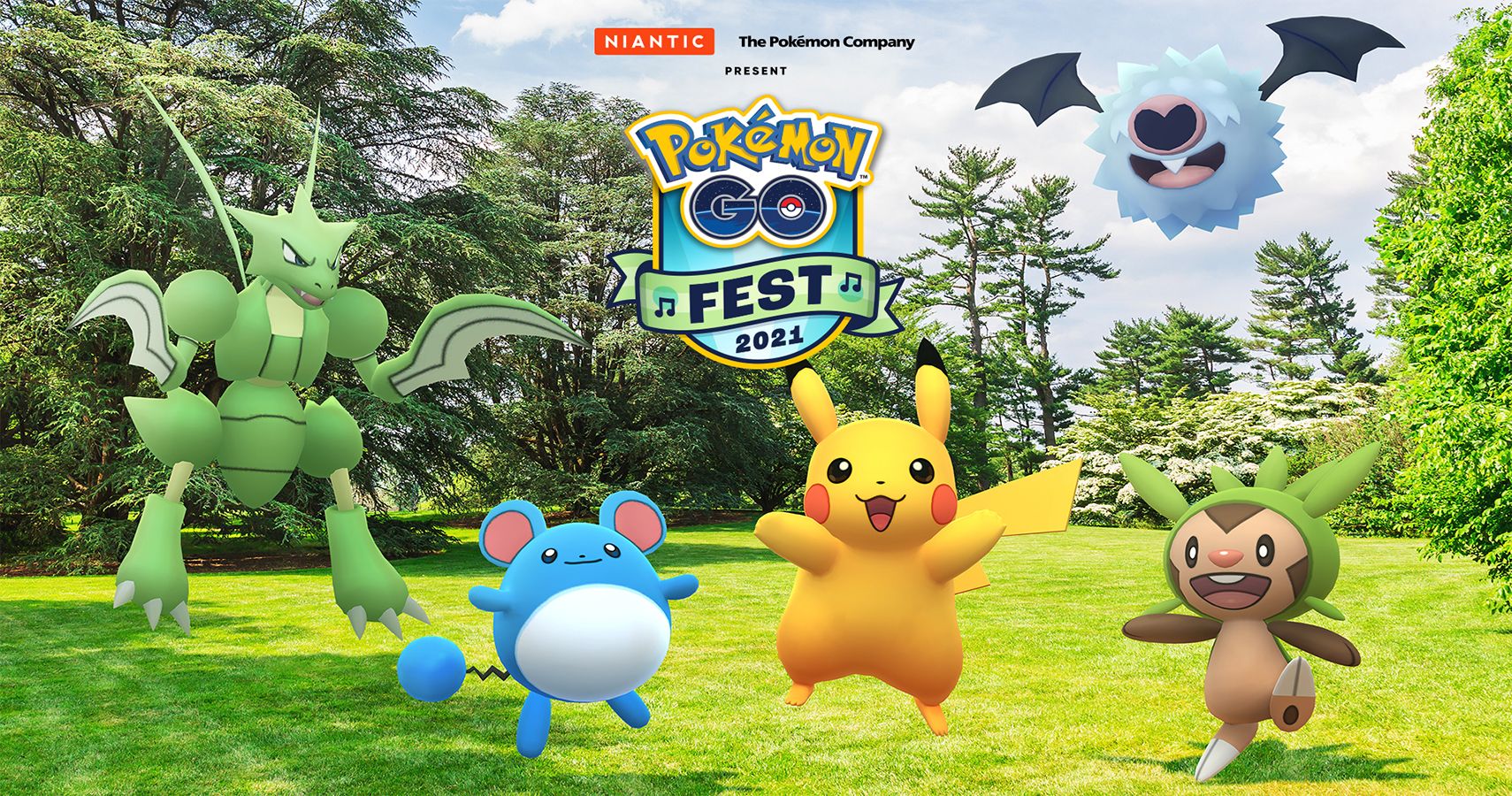 Helen began playing games at an early age with her first computer being a hand-me-down Sinclair ZX Spectrum. It didn't put her off… She is all grown up now but is still a gamer at heart, especially when it comes to The Sims and other strategy and simulation games. She juggles the daily demands of life with a family and somehow still finds the time to indulge her two passions in life, writing and gaming; sometimes both at the same time.
Source: Read Full Article