The FIA has clarified details on its partnership with Gran Turismo 7, revealing how the international governing body for motorsport and Sony's premier driving sim mutually agreed to take a break on their partnership and how they'll work together in the future. It appears the two's relationship is still ongoing (via Motorsport.com).
Previously, the FIA-certified Gran Turismo World series ran from 2018 to 2021, but after the governing body announced it'd be partnering with Assetto Corsa Competizione for its racing esports it was thought the FIA had moved on from Polyphony's racer. But FIA's director of Formula E and Innovative Sport Activities Department Federic Bertrand has said plans are ongoing with Gran Turismo.
Speaking with Motorsport.com, he said that the FIA's representatives will be assessing the progress of GT7 at the end of this month to decide on cooperating together again for early 2023. "I will send my guys and if we feel it's ready, we'll move on again [from Assetto], and then we will probably have another project early first quarter of next year with Gran Turismo".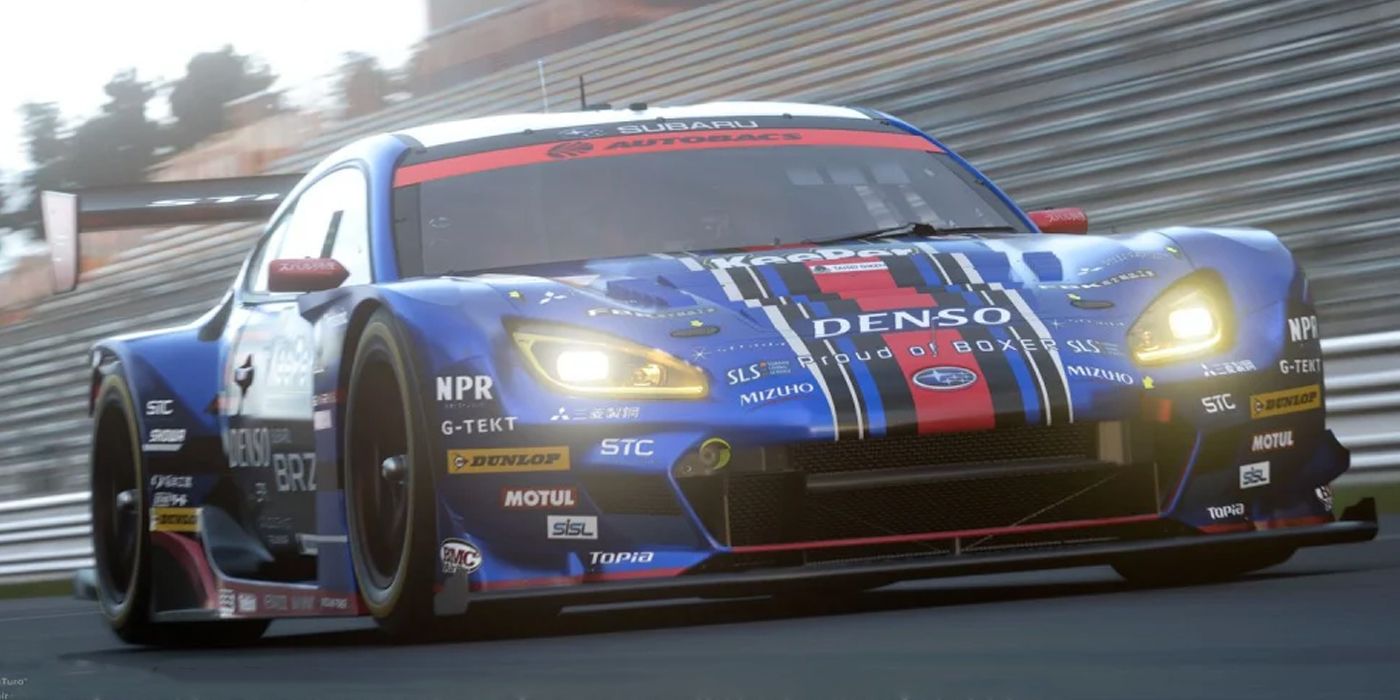 Gran Turismo 7 had launched with various glitches and bugs and its online component was deemed to be in too rough a state, and Polyphony and the FIA mutually agreed to separate. From the sounds of things, it was entirely amicable. "For Motorsport Games, the difficulty we had at that moment is that they were not necessarily ready to support the live event as we wanted, because of GT7 and everything," he told Motorsport.com.
"So we agreed with them that we will work with Assetto Corsa for this one. It's also easier for us, because it's more open to many countries. But we still work with Gran Turismo on plenty of other projects. So no, it's not an end. It's just an acceptance of non exclusive approach, and we feel that Esports needs to be more open. That's what we agreed with Kazunori-san. It's agreed, and it's done in a perfect Japanese nice way!"
Besides revealing the potential tie-up for 2023, and the other GT7 projects it's got on the go, the FIA director also talked about the FIA's longterm esports aim for a global ranking system for all major racing sim games. The director mentioned that it'd be similar to the ranking system found in tennis where its governing body, the ATP, rewards ranking points.
In other news, it was recently reported that Gran Turismo 7 circuit drivers believe the official series isn't financially rewarding enough to support a professional esports career.
Source: Read Full Article