While other famed RPG developers have been lacking in recent years, a new developer has come about and given us a game that scratches that itch for complex quests, deep characters, and an intelligent story. Greedfall, from developers Spiders, hits all the right boxes, but also steps into some of the same pitfalls. One of these comes during a quest where you need to navigate a mine during an early quest called Mystery of the Ancient Ruins and repair a gate. There are a few ways you can fix the mine gate with a new cog, but the game is not too interested in holding your hand. Here's how to get the cog and continue exploring the ancient ruins.
How To Fix The Mine Gate
After speaking to Lady Morange and heading out to the mine in Glendgnamvar "The Shore of the Tall Bones" she tells you about in search of answers, you will quickly find yourself blocked by a gate that cannot be operated. You discover a cog is broken and needs to be replaced to progress.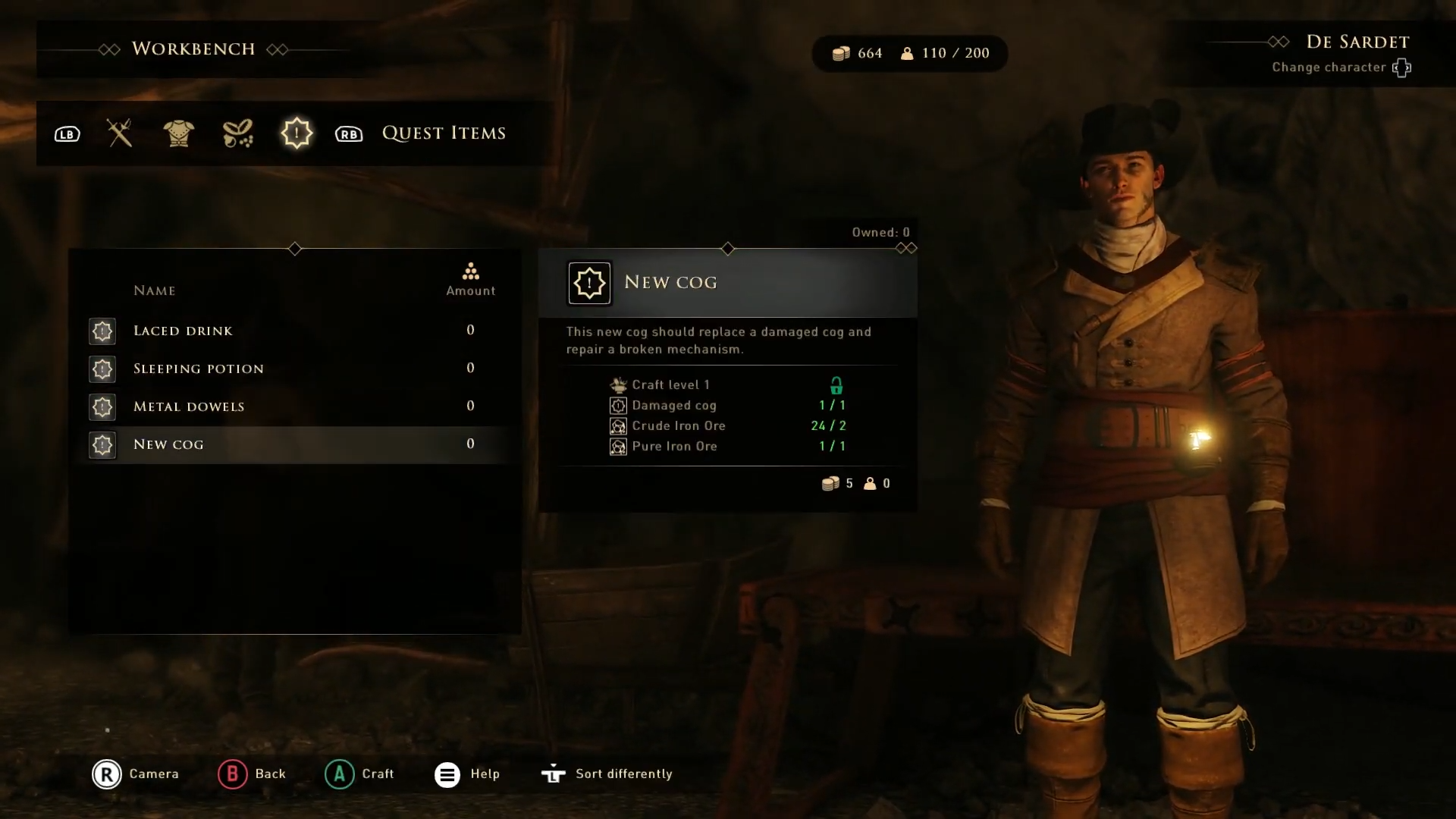 There are two ways you can choose to fix this gate. The first, and what might seem like the only option, is to repair the broken cog you can loot out of a crate placed conveniently beside the gate. The broken cog comes with a recipe for a new cog, and you probably noticed the workbench slightly further back when you entered the mine.
Head back to the workbench and you can use the broken cog, two crude iron ore, and one pure iron ore to slap together a brand new cog. Take it back to the gate and you're done!
But, if you haven't been scrounging around and doing side activities all that much, or haven't built your character for crafting, odds are you don't have the necessary materials to craft the cog on hand. And since there's no clue as to there being any other way to get one, you might feel this is the only option and have to go buy or try and find the materials.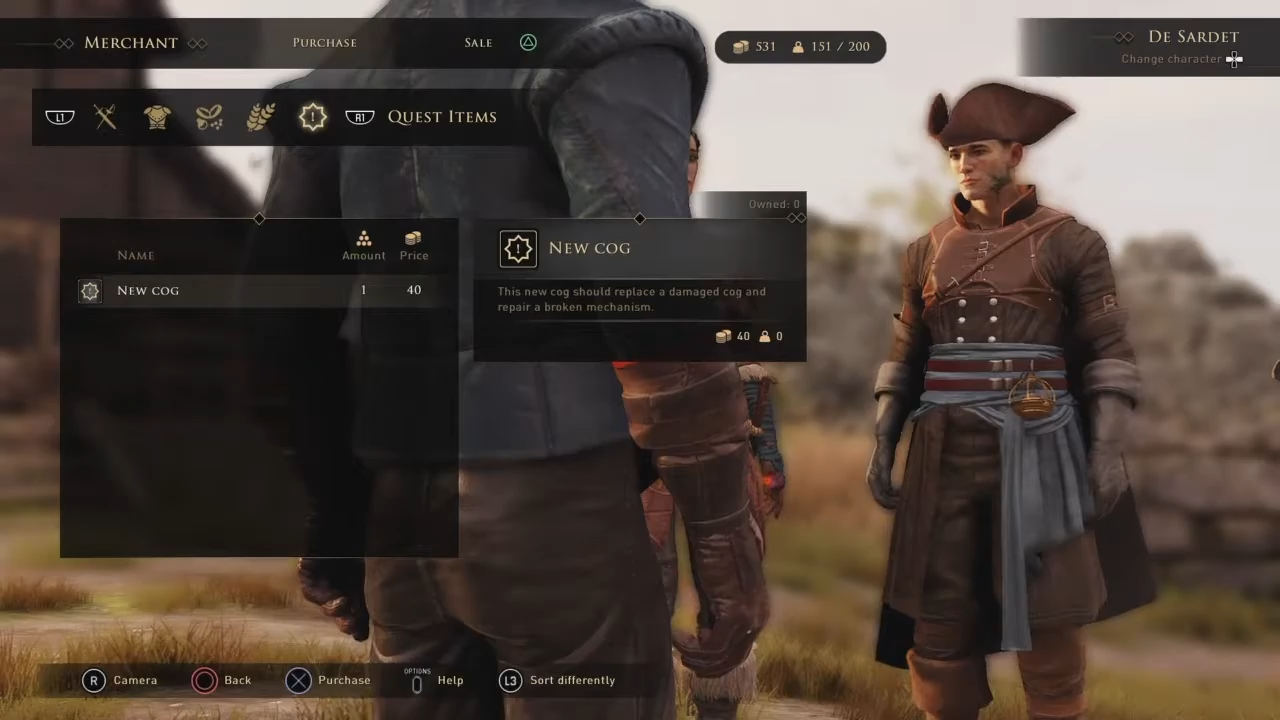 Thankfully there is another, much faster, way to get a new cog. Just buy one. Head back out of the mine, through the village, and locate the merchant posted outside the mining town's entrance. Speak to him and cycle through what he sells to the last tab, which is for quest items. For whatever reason he has a brand new cog ready to sell for a mere 40 gold coins. Take it off his hands, run back through the mines, and slap it in place to get this annoying obstacle out of your way and get back on track to discovering the origins of these ancient ruins.
Next: GreedFall Publisher Partners With Magic Fish Studio To Release New Horror Game Later This Year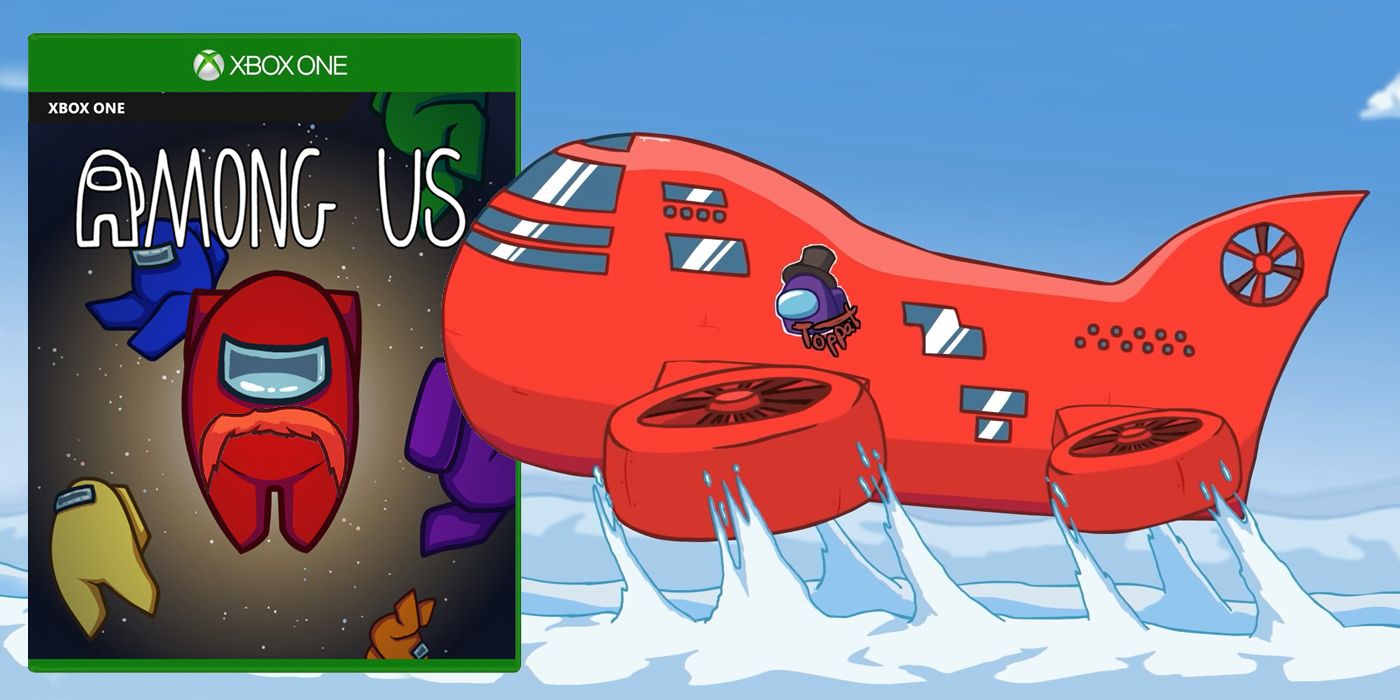 Guides
Greedfall
PlayStation Plus
Jesse Lennox loves writing, games, and complaining about not having time to write and play games. He knows the names of more Japanese game devs than his own neighbors, and has a way better knowledge of the game industry at large than anything going on in "real" current events. You can catch him defending the plot of Kingdom Hearts and geeking out over awesome combo videos in character action games any day of the week.
Source: Read Full Article