Griftlands is the latest roguelike card endeavor, leaving early access, releasing on PS4, Xbox One, and Nintendo. It was posited as a traditional RPG in 2017 but launched in 2019 as a roguelike deck-builder. To celebrate its official release, it's 20% off on Xbox and Steam.
It comes from publisher Klei Entertainment known for Oxygen Not and Don't Starve. It's comparable to the likes of Monster Train and Slay the Spire. The big difference is that you have two decks, one that you build for fighting and one that you cater toward negotiating. They're separate, but in each encounter, you have to decide which would be best within the context.
With the sale, Griftlands currently costs $15.99. You can pick it up at a discounted price on Steam and Xbox. You'll be saving $4 as it's normally $19.99. Meanwhile, you can also pick up Dying Light: Platinum Edition on Xbox at a huge discount with the price slashed from $100 to $30. It includes all DLC. That same offer is also available on Steam.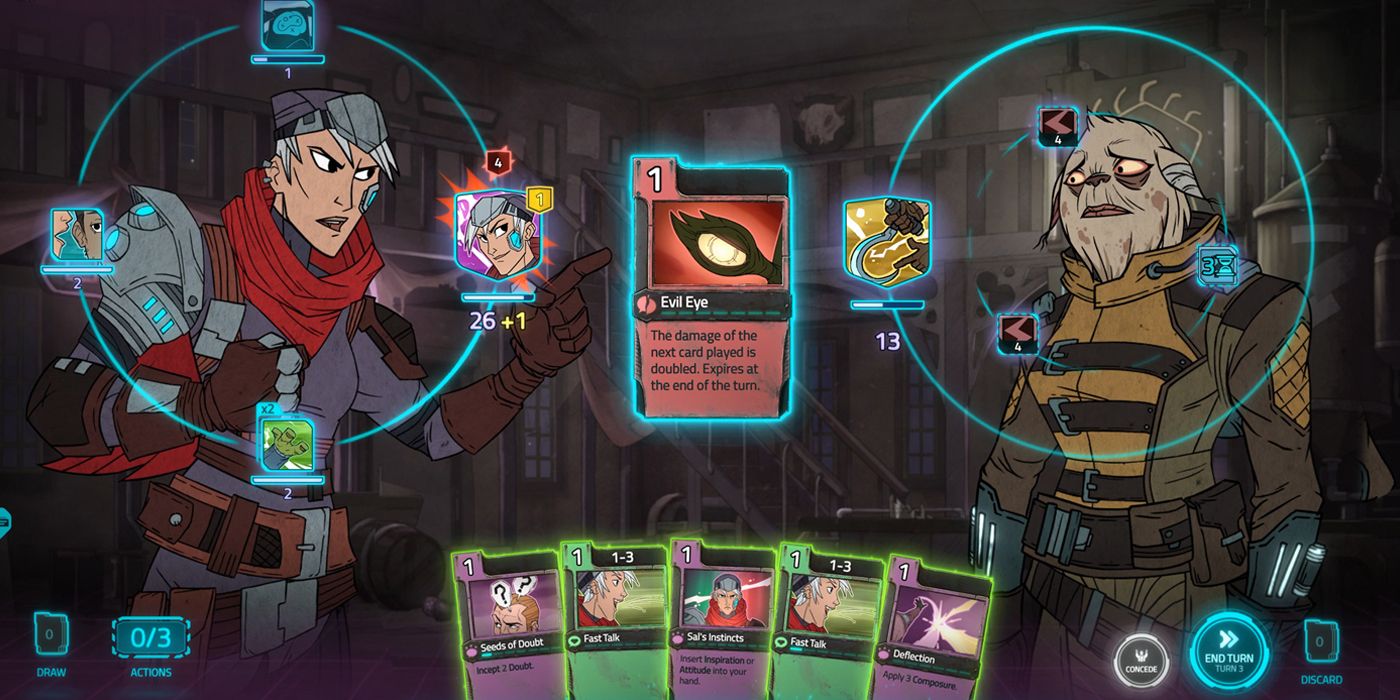 There are three characters you can play as in Griftlands. They are Sal, Rook, and Smith. Each of them has their own campaign, deck, set of abilities, and map. Sal is an adventurer who wants to make a bit of coin while also lusting for revenge, while Smith is an "idle loafer" who could very well, accidentally, save the world, stumbling their way into heroism.
Then there's Rook, a spy with "his own agenda." Vague, befitting of a spy. There's bosses, team-building, mercenaries for hire, hundreds of cards, and, with it being a roguelike, a different run every single time with new quests, enemies, events, and choices.
It's developed by Skymap Games who have created other titles such as Pixel Puzzle Makeout League, Thief Town, Drake Hollow, the award-winning Perception, and more.
Source: Read Full Article