The wait is over for those in North America wanting to get their hands on the new Animal Crossing x Sanrio Amiibo cards, sadly scalpers strike again. As soon as the cards were available on Target's website, eager fans tried to score at least one pack using the pickup option, since that's how it was advertised by Target.
It was made clear by the retail giant that these cards could only be ordered online and picked up in-store and that stores would not be selling them in-person. Well, it turns out both employees and customers were left utterly confused.
Some were having to refresh multiple times on the app and the website before they could checkout. The Amiibo cards themselves finally give players the ability to bring the popular Hello Kitty collab collection to New Horizons, thanks to the new update.
It became clear to everyone that scalper bots had taken over Target's website to resell the packs on eBay. Currently, on eBay, multiple listings are ranging in price from $50 to-$200. Many of these are bids while some "Buy It Now" prices are going for around $80 for a single pack! Yes, people are having bidding wars over these packs.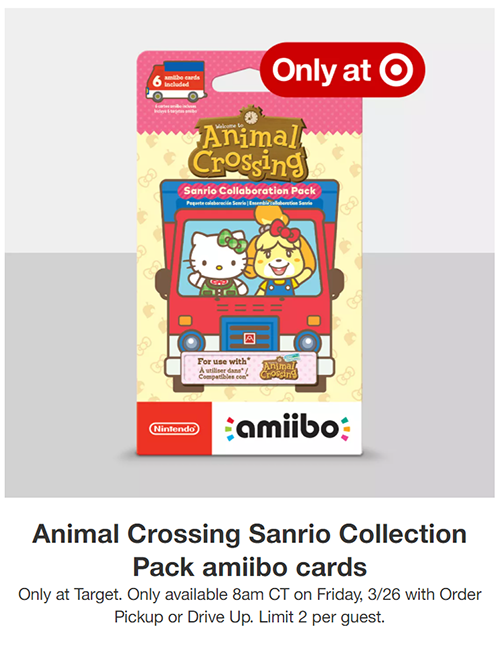 Those who missed out in-person are now rushing to eBay to try and score the cards no matter the cost. Target is now going to have to scramble to explain how the mixup and confusion occurred when it supposedly had a plan in place beforehand.
Animal Crossing World, a popular fansite dedicated to covering all things Animal Crossing took to its Facebook page to suggest those wanting the cards to turn to Etsy instead. On the popular art marketplace, people have actually created their own versions of the Sanrio cards using NFC coins or stickers. They would also then add their own artwork to them but they function the same as the real deal.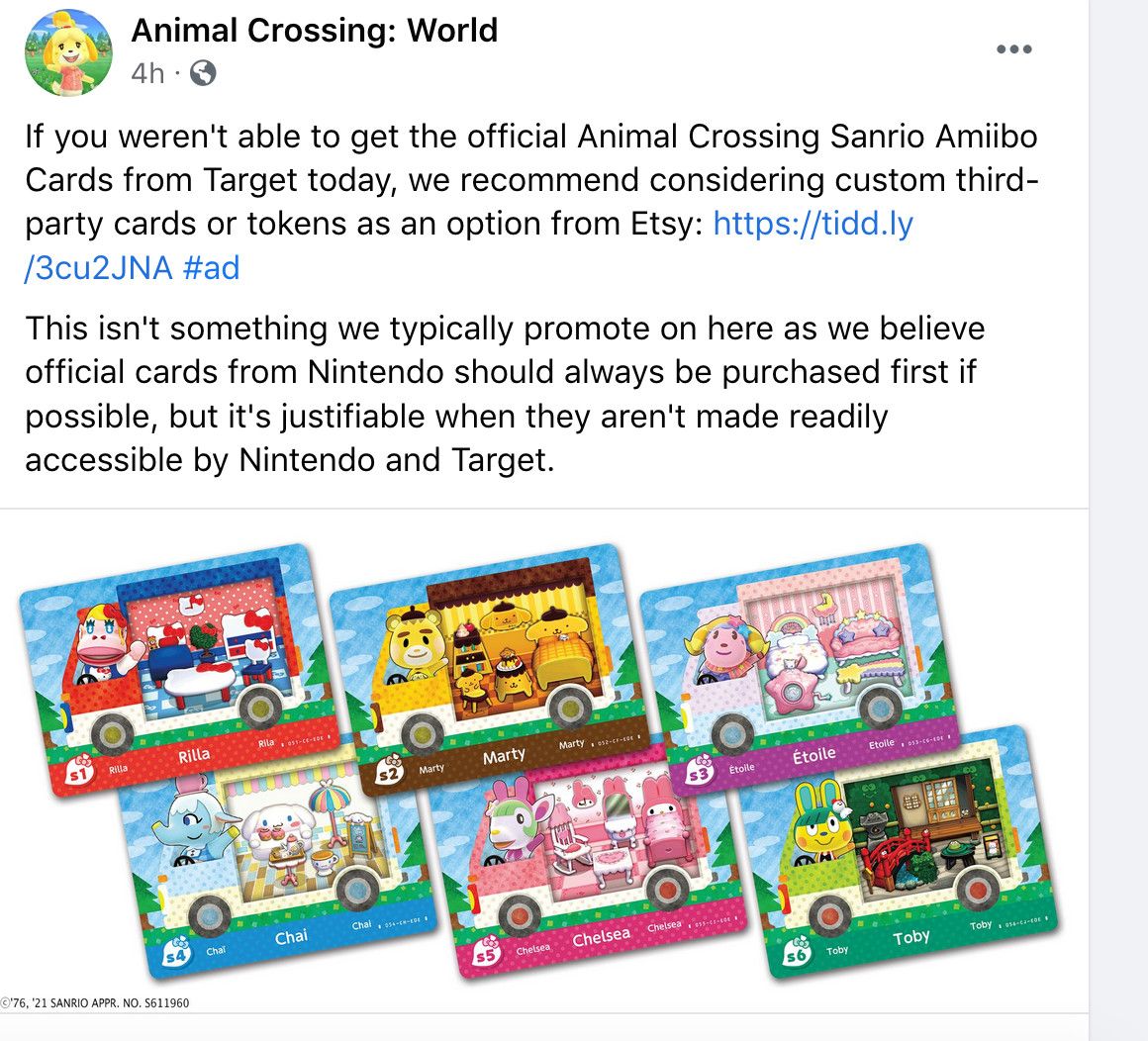 Many are now commenting that the fan-made versions were also going up in price because of the increase in popularity. No word yet from Nintendo if more reprints will happen after this first launch.
The Pokemon Company did announce back in February it would reprint in-demand card series. Hopefully, Animal Crossing gets more stock. One takeaway from this latest scalper invasion is that retailers need to seriously rethink future launches.
Source: Read Full Article