Quick Links
Where Is The Content Warnings Menu?
How Does The Content Warnings Menu Work?
What Content Should I Anticipate While Playing This Game?
I Was A Teenage Exocolonist covers various themes associated with the trials of human life and the horror of encountering a new world. Unfortunately, some of these themes could cause intense mental triggers or be inappropriate for younger audiences. Luckily, the game includes a well-detailed Content Warning menu that covers all of this subject matter.
Content warnings are a familiar concept usually condensed to a warning message before starting a game. However, in Teenage Exocolonist, you can look up specific content, when and how it occurs, and if you can avoid it. It's a revolutionary idea and a brilliant resource for gamers anxious about what they can expect from this deep, truthful experience.
Where Is The Content Warnings Menu?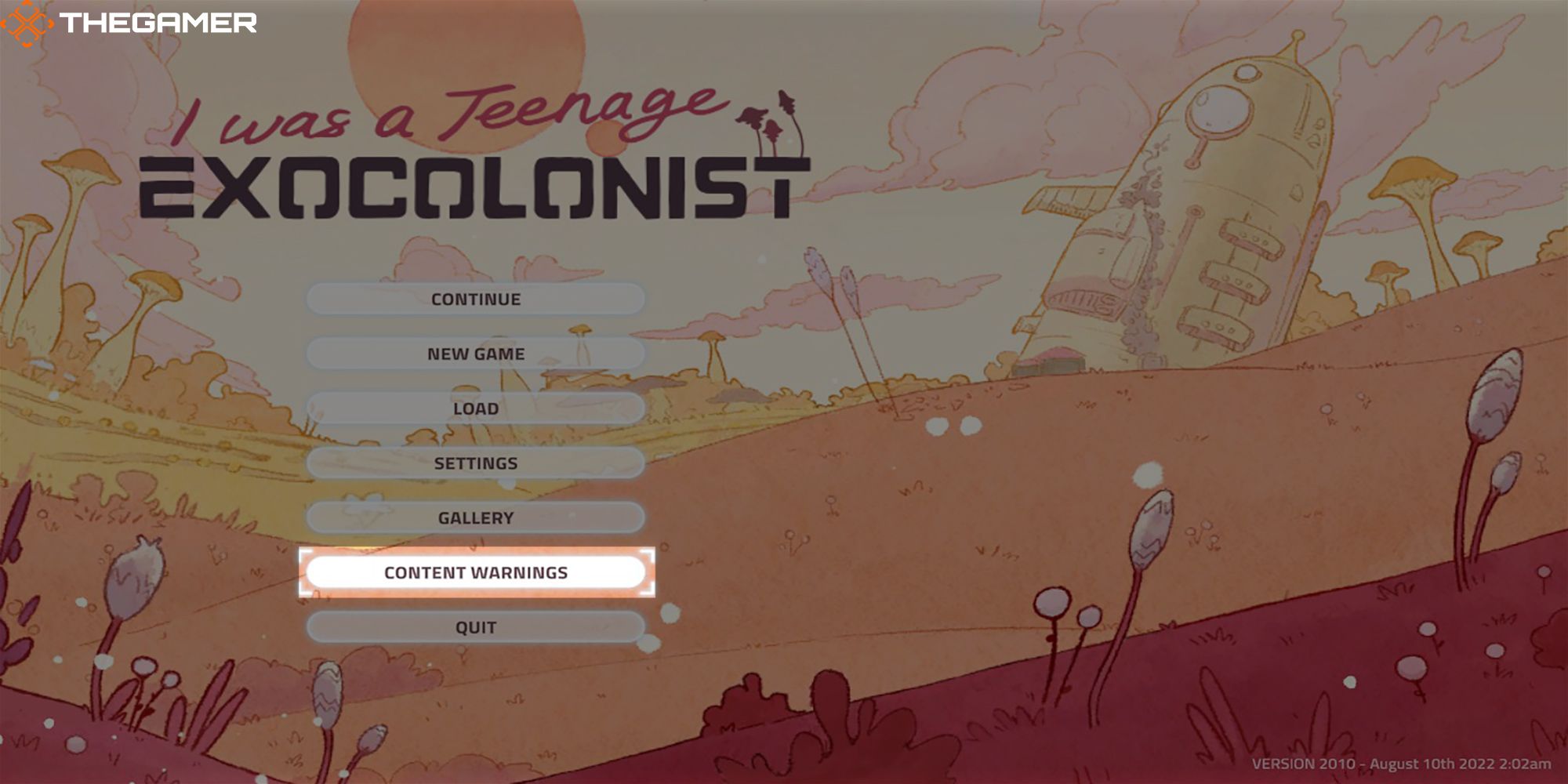 You'll find the Content Warnings in the game's main menu. This section is located between the Gallery and Quit options. Additionally, you can access the Content Warnings anytime during your playthrough. When mid-game, go to the System menu (indicated by the HUD's cog icon in the upper-left section). A drop-down window will open once the menu gets selected. The Content Warnings are the last option on the right side of the list.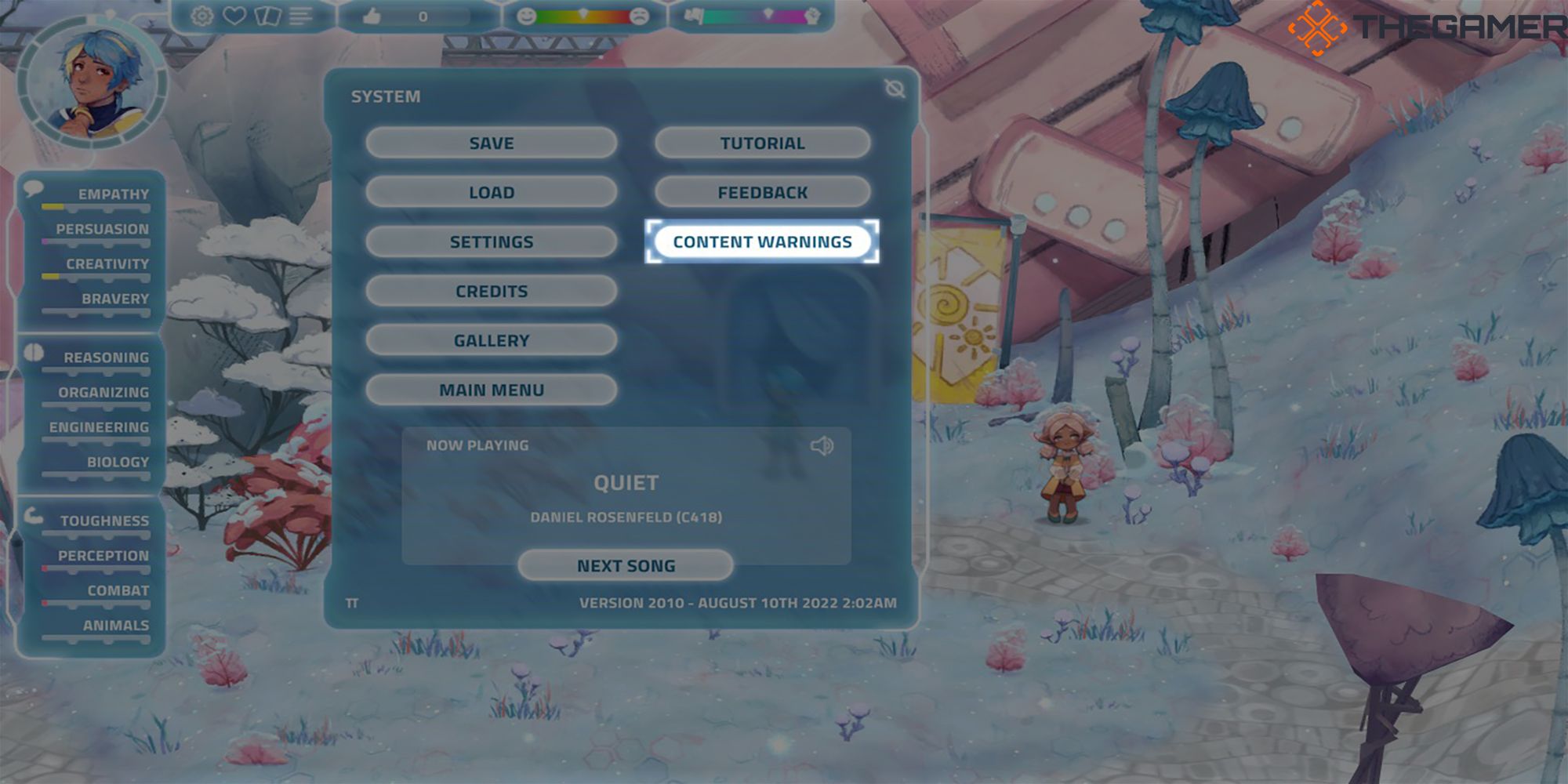 How Does The Content Warnings Menu Work?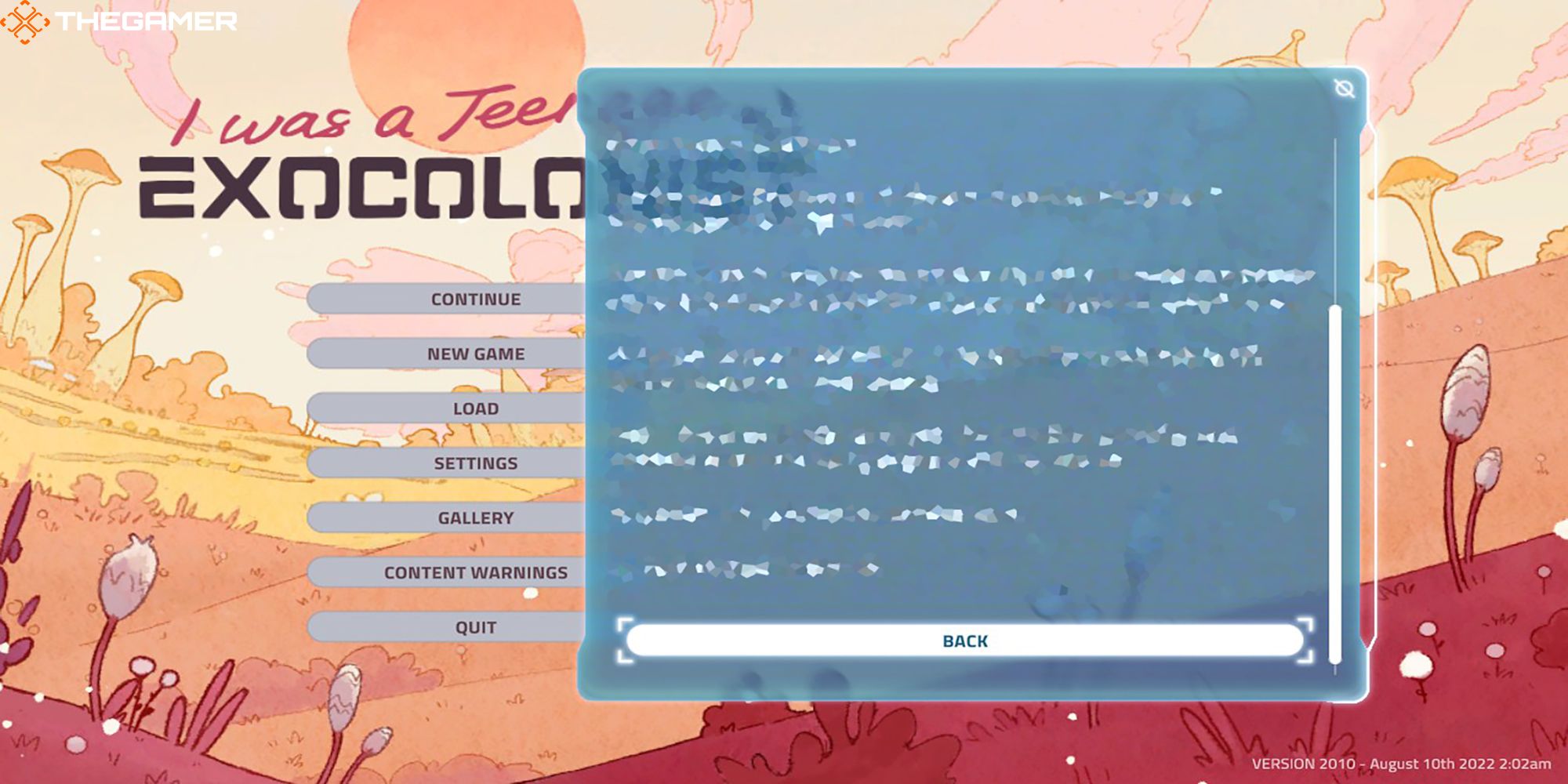 Opening the Content Warnings menu displays a list of all triggering/mature subject matter included in the game's multiple storylines and events. If you wish to learn more about a specific content warning, select that piece of subject matter.
After selecting the subject you wish to learn about, a message box will summarize all the possible scenarios associated with the relevant subject matter. These details include the scenario in question, how and when it occurs, and if the scenario is avoidable.
If you despise spoilers, approach the Content Warnings with caution. The menu does a satisfactory job of describing certain events without giving too much away. However, it's possible to connect the dots even with vague descriptions, especially once you've played enough of the game.
However, if you have played through the game once already, the Content Warnings menu provides a helpful guide for finding new possibilities and outcomes. For instance, if you wish to save a character who died in the first playthrough, you can select Spoil Me For Who Dies after opening the Major Character Death warning. This option lists every character who dies and if their death is avoidable.
Still, the Content Warnings menu is not a perfect cheat sheet. You may receive hints like "befriending a particular character may introduce X storyline," but you'll still have to use your judgment to navigate these issues and emotionally prepare for them.
What Content Should I Anticipate While Playing This Game?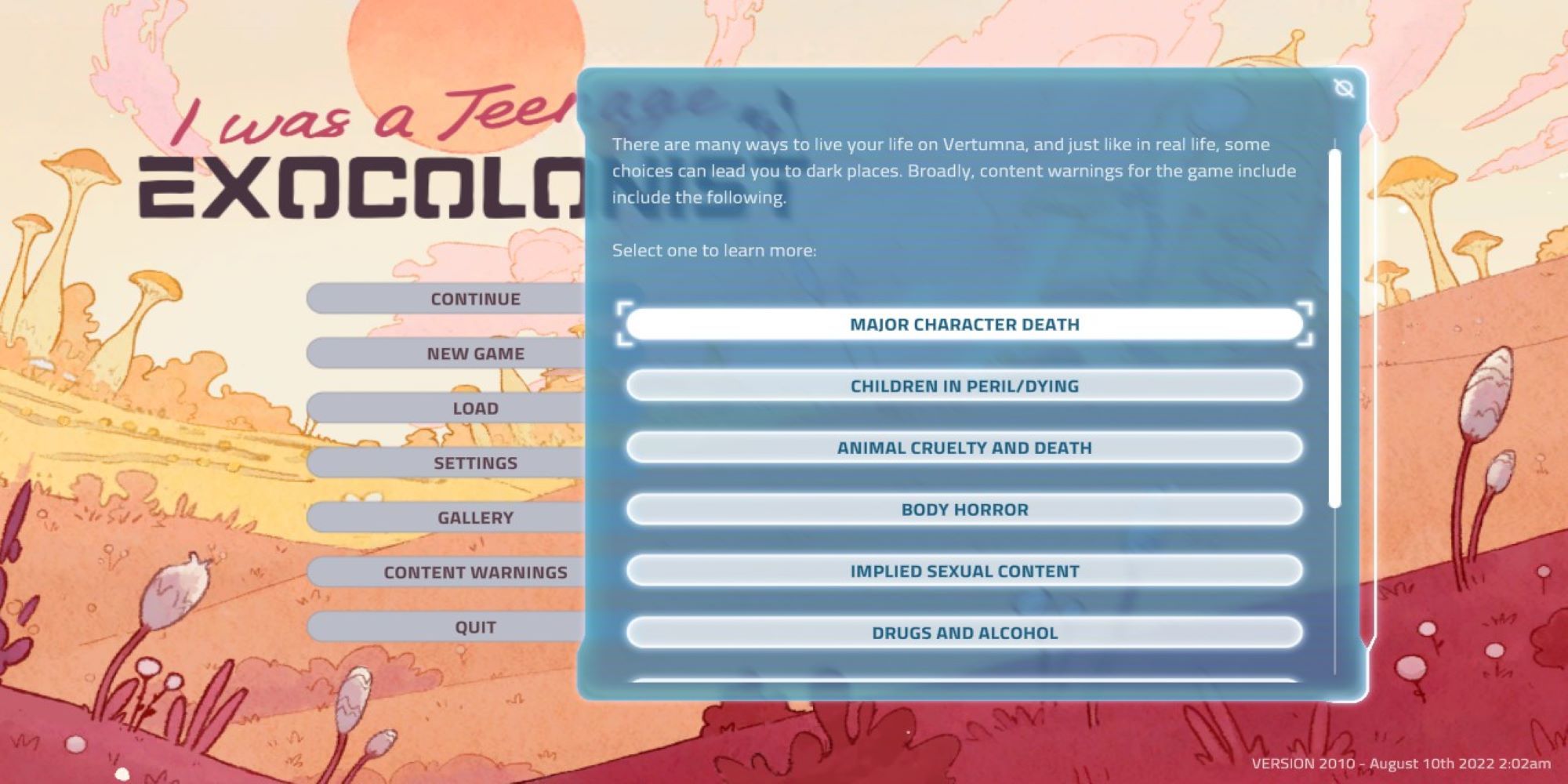 I Was A Teenage Exocolonist is a candid look at the human experience. Its themes emulate seminal coming-of-age moments or mirror political, environmental, and cultural issues relevant today. If you're hesitant to pick this game up or want an idea of what to expect, here are all the subject matters covered:
Major Character Death
Children In Peril/Dying
Animal Cruelty And Death
Body Horror [Written descriptions only. No visual gore.]
Implied Sexual Content [All scenes are consensual. No visual nudity or sexual acts.]
Drugs And Alcohol
Violence In Text
Mental Health And Trauma
Domestic Abuse
Traumatic Global Events
Source: Read Full Article