We have the latest Legends Rewritten Roblox codes right here – including any new codes that are added for new updates and events. Legends Rewritten is still in Alpha, but this means the game receives pretty regular updates. It's an anime game, but it goes a bit further than your other Roblox anime games – this one has a wide range of abilities, bosses, and even a mining and crafting system.
You can roll for special magic abilties or explore the map to discover new secrets. Developed by Scrumptious Studio, this game is a must-play if you like adventure games.
We checked for new codes on December 19.
All Legends Rewritten Codes
Here's a list of the working codes for December 2022.
| Code | Reward | Active/Expired |
| --- | --- | --- |
| TYFOR20MVISITS | 20 free blessing rolls! | Active (NEW CODE) |
| THNXFOR20KSUBSYT | 20 free blessing rolls! | Active |
| TYFOR65K | 10 free blessing rolls! | Expired |
| 15MVISITSHAT | Fire Fist hat! | Expired |
| 60KBLESSINGCODE | 9 free blessing rolls! | Expired |
| MARINEFORDRAID2022 | 5 blessings | ​​​​​​​Expired |
| ANNIVERSARYBLESSING | 10 free blessing rolls! | ​​​​​​​Expired |
| ANNIVERSARYPARTY | Teal Party Hat | ​​​​​​​Expired |
| CLFGS55K | Flame Great Sword | ​​​​​​​Expired |
| THXFOR150K | – | Expired |
| 50LIKESFLAME | – | Expired |
| MELIOOFUS | – | Expired |
| 45KVIDEO | – | Expired |
| 30KLIKES | – | Expired |
| 6MVISITS | – | Expired |
| 1YEARANNIVERSARY | – | Expired |
| HAPPYNEWYEAR2022 | – | Expired |
| WEHIT40KLIKES | – | Expired |
We check this list ourselves regularly, which means we dive into the game and plug them in just as you would. The codes are double-checked every Monday with new codes added/expired whenever they pop up.
How To Redeem Codes In Legends Rewritten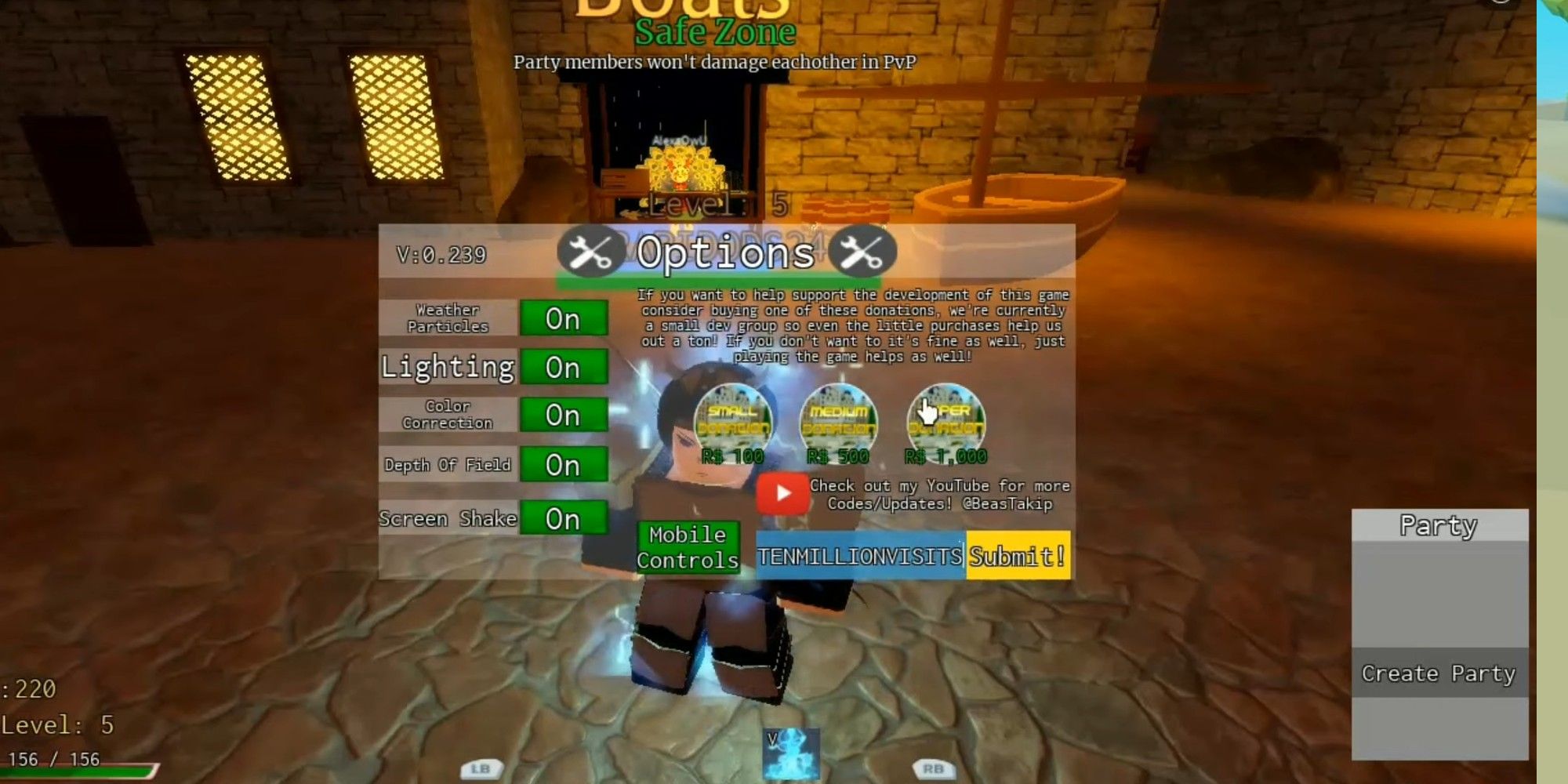 It's easy to redeem codes in Legends Rewritten. Just follow these steps
Open the Menu to the right of your Health, Mana, and Stamina bars (the lower-right corner of the screen).
Select Options at the bottom of the menu.
Enter the code in the blue box and hit Submit!
Then you can enjoy the free boosts and items in the game. Make sure that you've entered the code correctly, because it might not work. If the codes still don't work, it's likely because they are expired and you'll need to check back soon for new codes.
What Is Legends Rewritten?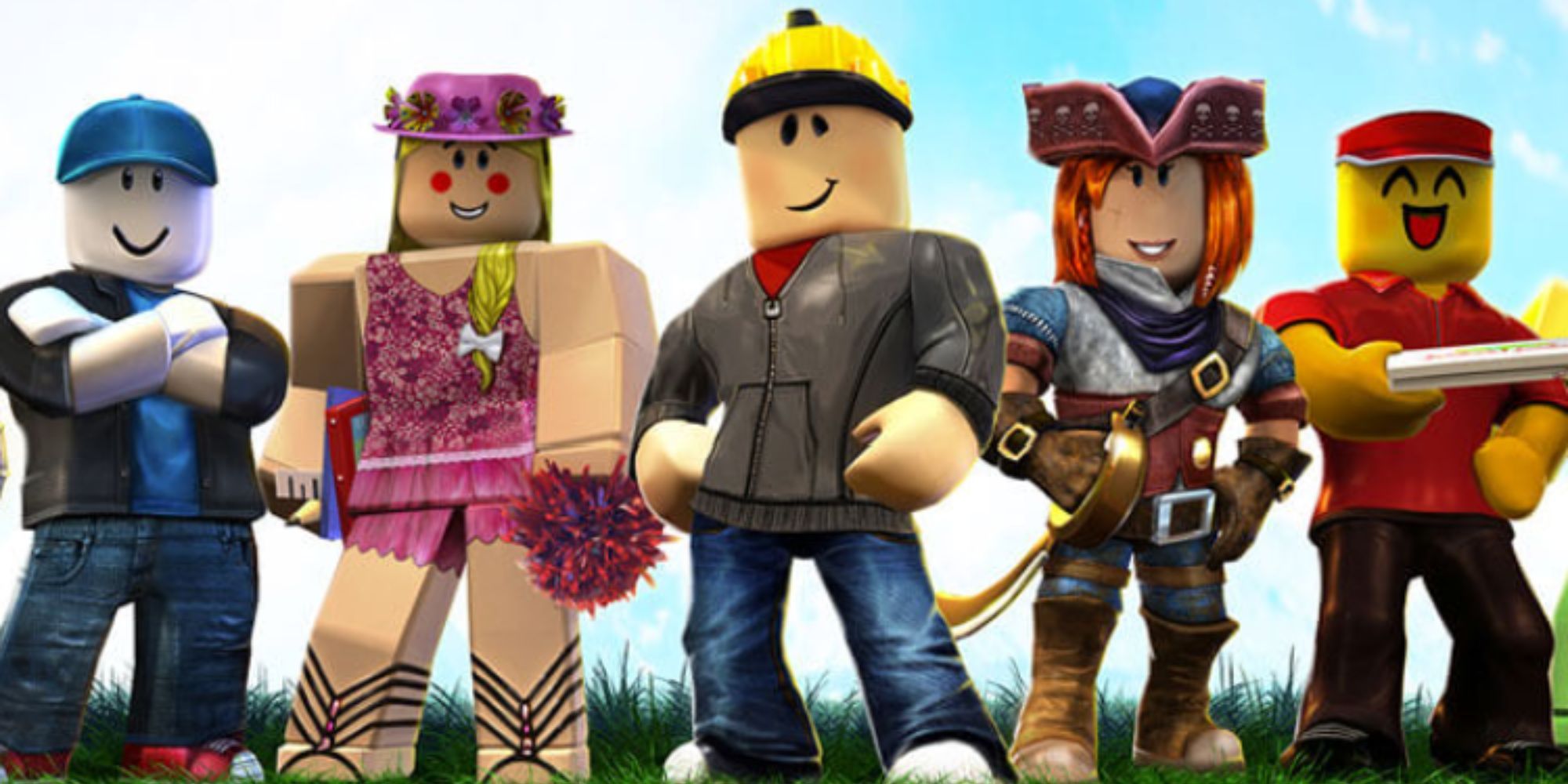 Legends Rewritten is a part of the popular Anime genre on Roblox. In this game, you level up a character by fighting enemies and bosses, picking up gear, and leveling up skills as you go. As well as combat, you can mine ores and craft different items at the Blacksmith – this could be armor and weapons or other magical items. The game also features some map exploration, playing with friends, and unlocking rare items. Scrumptious Studio is still working hard on the game and there are regular updates.
Latest Update
The Sea Update brings a nautical world to explore in Legends Rewritten! Battle new bosses like the Lightning God and Rotted Knight, with the help of new crafting materials, weapons, armor, and more!
Source: Read Full Article