We're pretty sure what we're going to get for the rest of 2022, at least in terms of Magic: The Gathering expansions. We return to one of Magic's most popular planes in Dominaria United on September 9, and then Unfinity brings the solution to Pithing Needle on October 7. We'll also get the Warhammer 40K crossover on October 7, and, and The Brothers War takes us back to one of Magic's founding conflicts sometime in the fourth quarter.
But 2023 is still a mystery. We have several codenames for sets to release next year, starting with an expansion titled "Lacrosse." Other than that, we have no idea where Magic is headed next.
We do know that it'll be an exciting shift for Magic: The Gathering. That's according to lead Magic designer Mark Rosewater, whose latest blog entry provides us a clue for the upcoming year.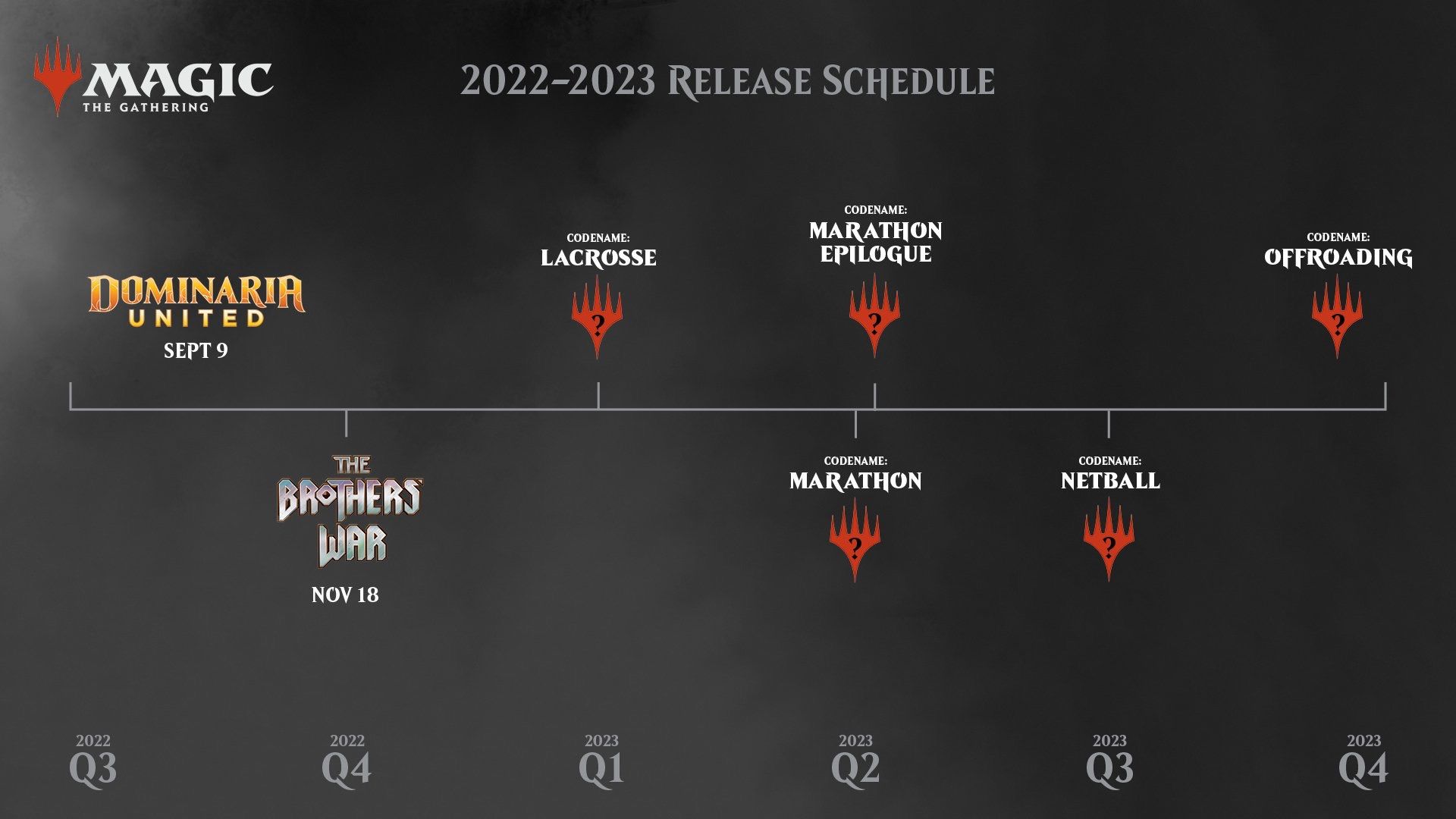 When a fan asked for "a very obscure and very vague factoid about a premiere set releasing in 2023," Rosewater replied: "I think 2023 has the most ambitious design for a premier set I've ever done."
Wizards of the Coast is still mostly concerned with 2022's sets, so we know absolutely nothing about what's coming in 2023. Given the delays to 2022's release schedule thanks to global supply chain issues, Wizards is perhaps wisely keeping spoilers to a minimum until it's certain next year's sets will arrive as planned.
While we're waiting for Lacrosse, Dominaria United, and The Brothers War, rap sensation Post Malone will keep us entertained with a one-on-one match against a lucky fan. Malone will select one person to play Magic against from a list of entrants, and if they win, they'll get $100,000. The game will be streamed live on August 4 at 6 PM PT. No previous professional Magic experience is required but be warned: Malone is a fairly avid Magic player, so he won't be an easy mark.
Source: Read Full Article