Marshall, an acoustics company with a background in the music industry, has just announced its latest product – the Major 4. Building off the success of the Major 3, these wireless headphones boast an incredible 80-hour battery life and can provide 15 hours of playback after just 15 minutes of charging.
The Major 4 doesn't change up the iconic design too much, but there are a few subtle differences with the new product. Marshall said that it's aiming to provide a more ergonomic listening experience, offering softer ear cushions with a shape that more naturally fits around your ears. The hope is that "the tenth hour is as comfortable as the first." The Major 4 also introduces a new fold clip, allowing the headphones to collapse into a portable form during travel.
Beyond some design tweaks, the Major 4 will now be capable of charging wirelessly, includes a multi-directional control knob for quickly adjusting settings, and has a 3.5mm socket so friends can plug in their own headphones and listen in on the action.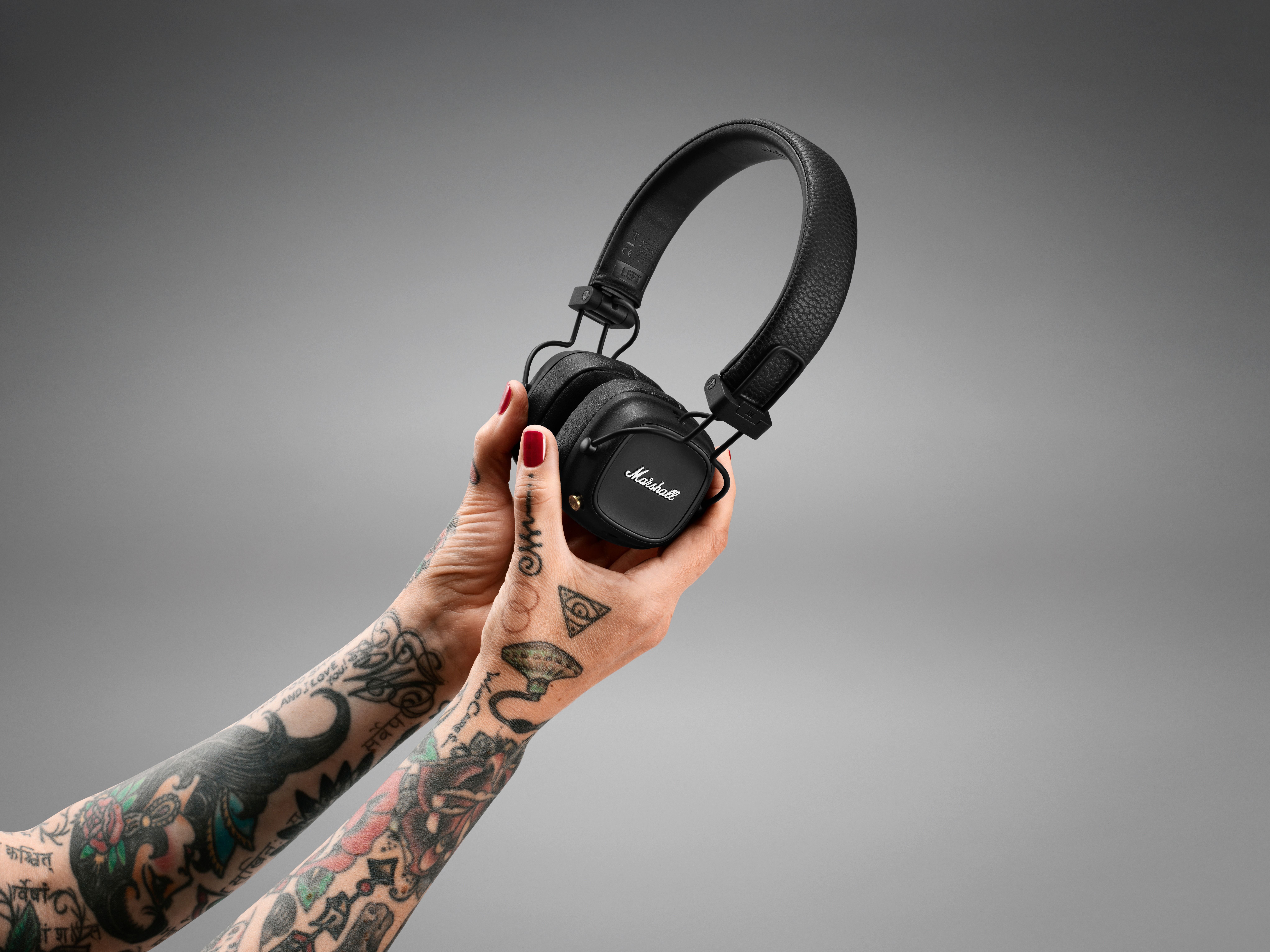 The biggest selling point – aside from the sound quality Marshall is known for – is the 80 hours of playtime. Few wireless headphones on the market can achieve that sort of longevity, and it's impressive that Marshall was able to pull it off without putting the Major 4 at a lofty price point. The headphones will retail for $149 and will hit store shelves on October 14. Starting today, however, you can head over to Marshall's official website and place a pre-order.
Although they're typically marketed towards music-aficionados, Marshall products are still a great fit for gaming. The company has a long history of creating top-tier acoustic products and, if it works for music professionals, it'll surely work for a bit of gaming.
In case you happen to be a music geek, here are the full specs of the Major 4:
Drivers: 40mm
Driver Type: Dynamic
Driver Sensitivity: 99 dB SPL (100mV @ 1kHz)
Driver Impedance: 32 Ω
Frequency Response: 20Hz – 20kHz
Weight: 165g
The Marshall Major 4 is now available for pre-order and will be released on October 14. We'll be going hands-on with the product, so stay tuned for a review.
Source: Read Full Article