Tabletop gaming is about to get a bit more marvelous. Marvel has announced a "Marvel Multiverse" tabletop role-playing game set to launch Spring of next year. The new TTRPG will include everyone's favorite heroes and villains from the Marvel universe and employ the all-new D616 gaming system.
The newly-announced Marvel Multiverse Role-Playing Game will utilize the decades of intricate world-building that the Marvel Universe has seen, allowing players to experience the world of Marvel like never before. Players will be able to take on the role of their favorite hero, or create a brand-new one, to face off against some of the most dangerous, and famous, Super Villains from Marvel. The official Playtest Rulebook will arrive Spring 2022 and will offer players detailed instructions on the mechanics of the game, the familiar setting, and all the playable characters available.
The Playtest Rulebook will also introduce players to the brand-new D616 System. This is an accessible and easy-to-learn gaming system that will be easy to follow and learn for tabletop newbies, but also offer a natural evolution for those already familiar with the mechanics of popular TTRPGs. Marvel teased this new gaming system by foreshadowing that players will, "use Might, Agility, Resilience, Vigilance, Ego, and Logic to win the day, and discover your true abilities as you face impossible odds."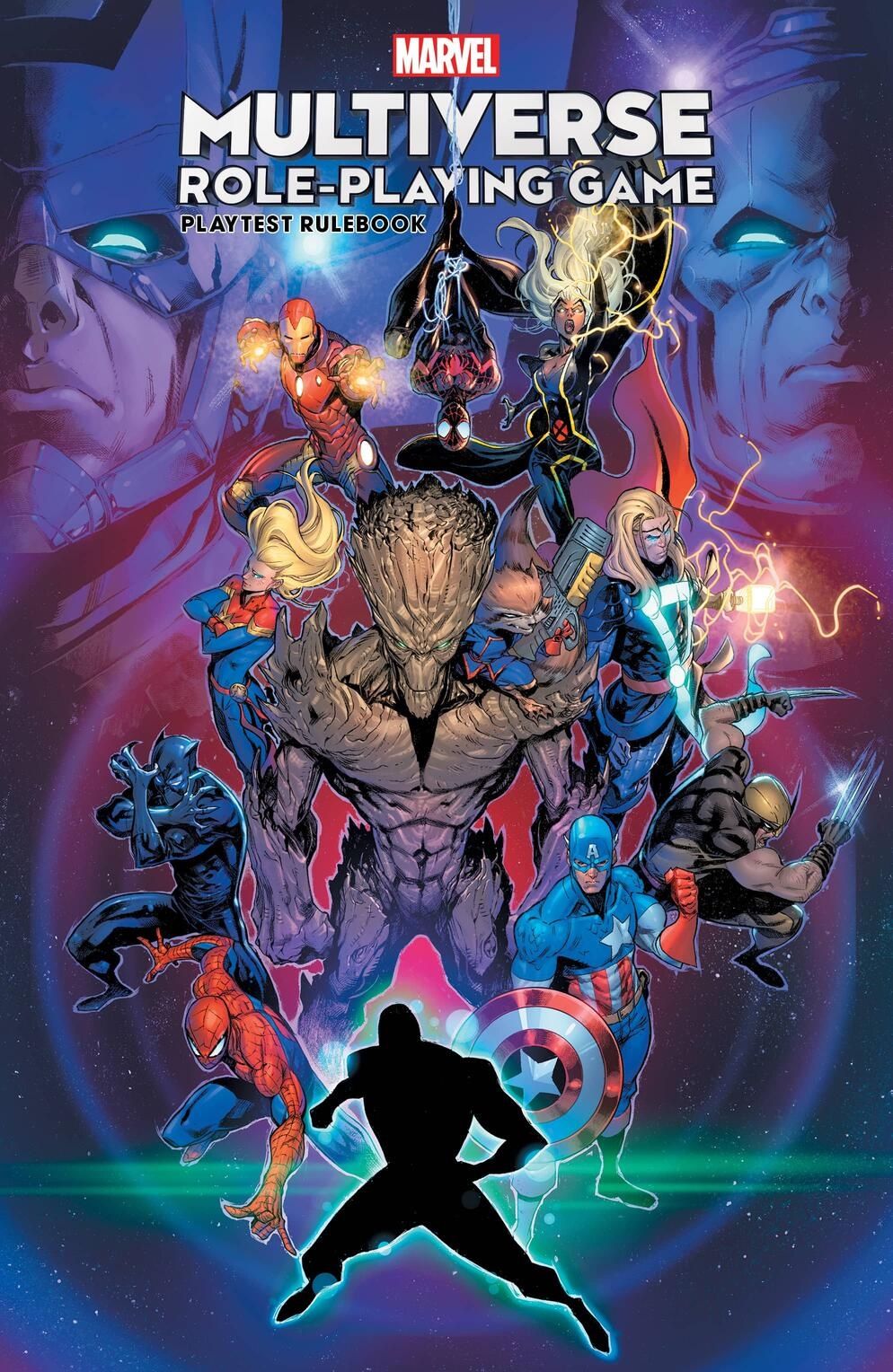 The Rulebook is packed with illustrations from some of Marvel's most-talented comic book artists. It will include full and intricate profiles on some of Marvel's most popular Avengers, Mutants, and other heroes like Spider-Man, Black Panther, Captain America, Thor, Storm, Wolverine, Ms. Marvel, and many more!
Marvel Multiverse Role-Playing Game was written and co-designed by award-winning author Matt Forbeck. Forbeck is known for his popular Dungeons and Dragons: Endless Quest series, as well as his contributing work on the Marvel Encyclopedia. He had this to say about his involvement with the project: "As a lifelong Marvel fan and gamer, this project is a dream come true. Fortunately, after writing a couple editions of The Marvel Encyclopedia and designing tabletop games professionally for over 30 years, I feel ready to help make this the best Marvel TTRPG experience ever. I can't wait for everyone to have the chance to play it!"
Any fan that picks up their copy of the Playtest Rulebook come Spring 2022 will have the opportunity to give feedback to help shape the final edition of the game before its release in 2023. More information on the TTRPG is expected from Marvel this fall.
Source: Read Full Article