Quick Links
Grueling Training Ground Side Quest
Grueling Training Ground Side Quest – Rewards
As you make your way through Master Rank in Monster Hunter Rise: Sunbreak, you'll have new opportunities to upgrade the support power of your buddies. By completing side quests in Elgado, you'll be able to unlock new ways of customizing your Palicos and Palamutes.
One of these quests is the Grueling Training Ground side quest, which you can accept from Buddy Agent Nagi after completing the Urgent Quest involving Espinas, and after finishing the side quest Tough Training Tools. Let's take a look at how to complete Grueling Training Ground, and what the rewards are.
Grueling Training Ground Side Quest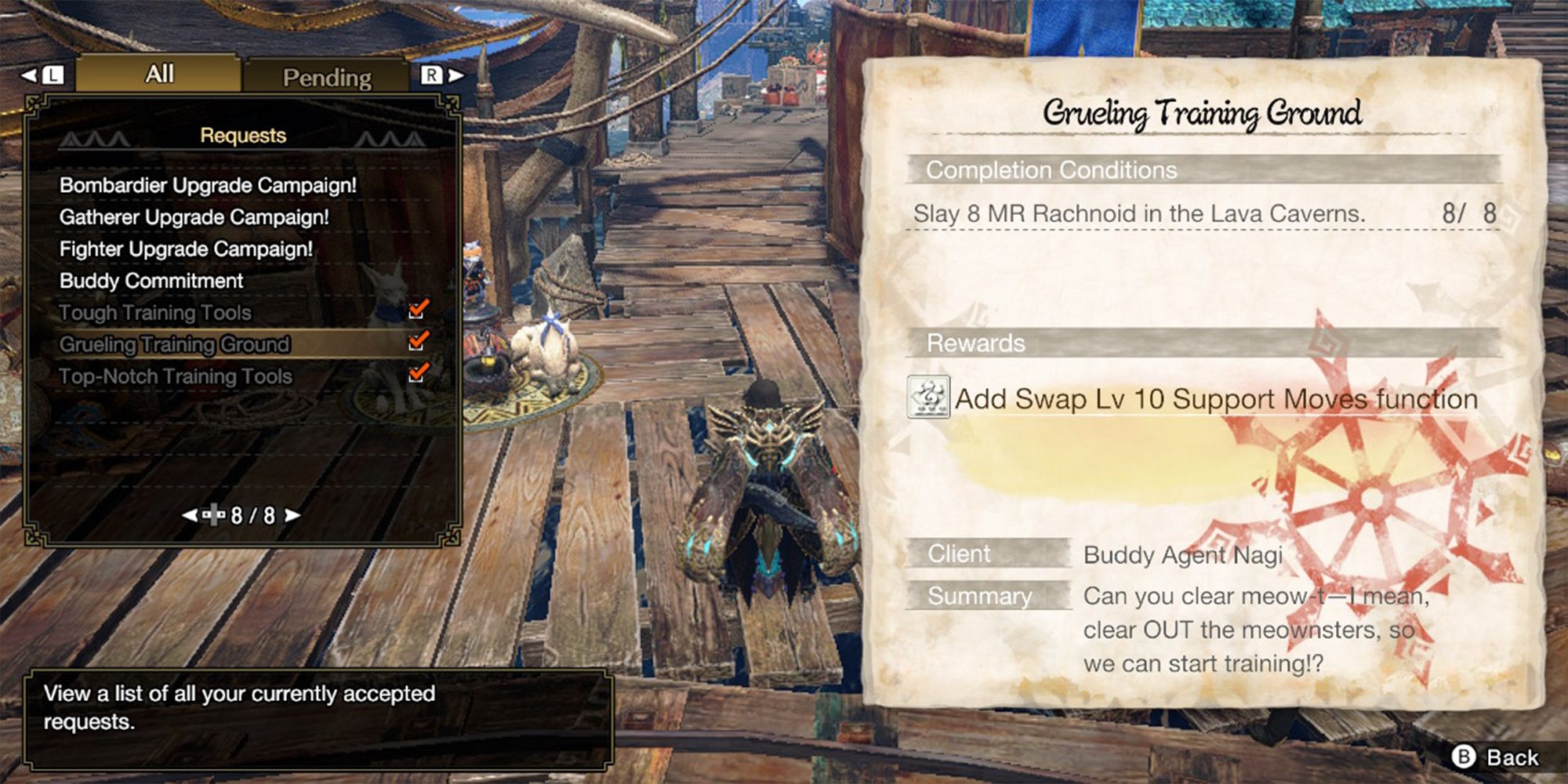 The objective of this quest is to slay eight Master Rank Rachnoids in the Lava Caverns. These small spider-like enemies appear in several areas of the Lava Caverns, including areas 4, 12, 13, and 14.
To get small monsters to reappear after slaying them, you'll need to move to another area and come back after a short period of time.
To quickly complete this request, we recommend starting in area 14 by traveling to Sub-camp 1, then making your way south through area 13, then moving to area 12, killing all Rachnoids you see along the way. If you still need to kill more, teleport back to Sub-camp 1 and make another loop through these three areas.
We recommend searching for Rachnoids during an Expedition Tour, as more will spawn during this type of quest. Be sure to undertake a Master Rank Expedition to the Lava Caverns, as Low and High Rank Rachnoids won't count towards the side quest.
Additionally, Rachnoids will appear alongside Rakna-Kadaki as you fight this monster, so you may complete this quest this way.
Grueling Training Ground Side Quest – Rewards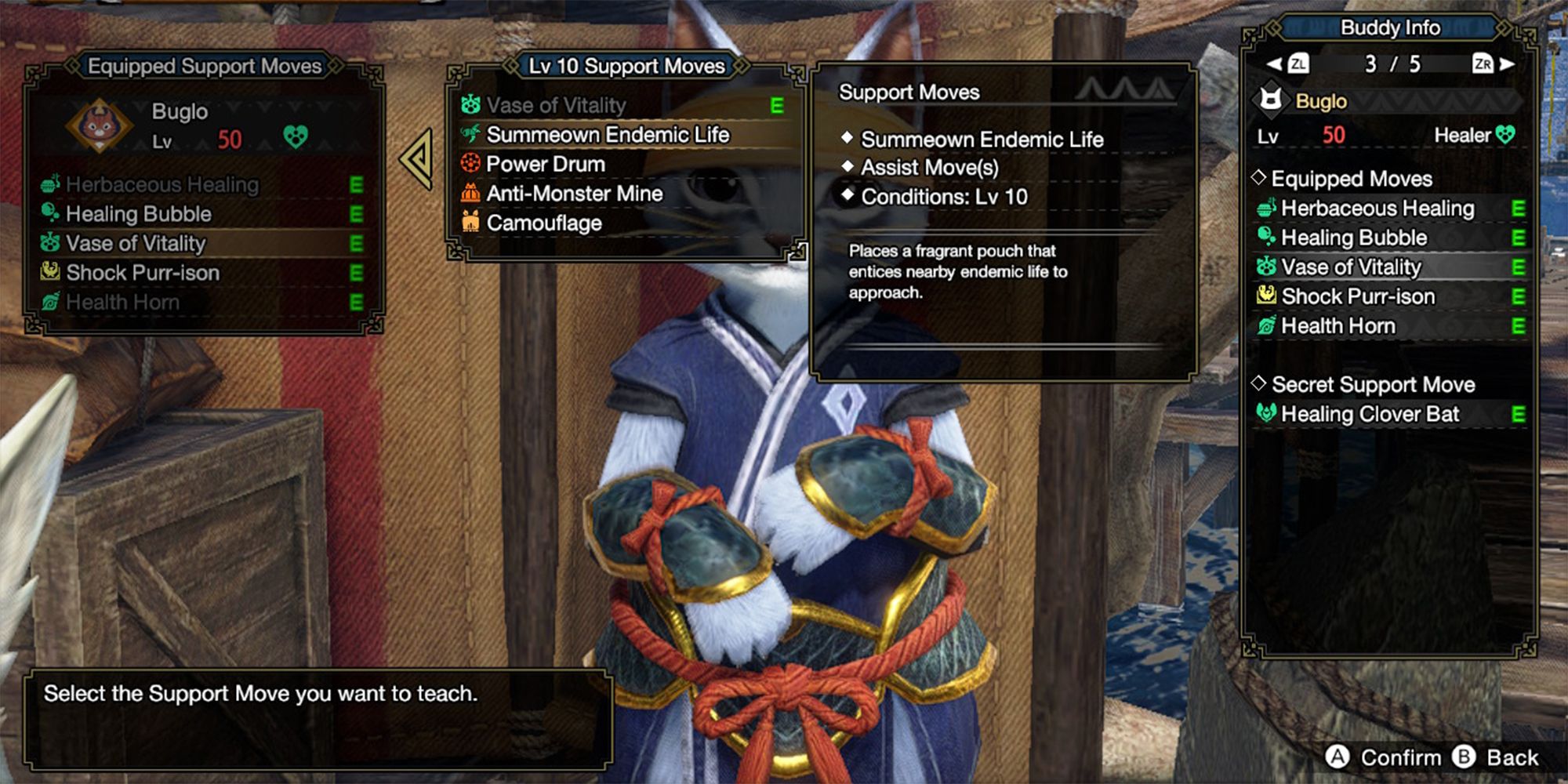 Upon completing the Grueling Training Ground side quest, you will unlock the ability to swap level 10 support moves for your Palicos. This will allow you to change the third move on a Palico's ability list to any of the other classes' support moves.
By swapping a Palico's support moves, you can customize your buddy's supporting abilities however you want, allowing you to create the perfect hunting partner.
Source: Read Full Article