It's not everyday that there's positive news about Amazon's New World. Maybe 2022 will be the year that the MMO turns things around and finally makes the community happy with the state of the game. It seems that the developers have started off the year on a great note as they've planned to extend the game's Winter Convergence event thanks to an overwhelming turnout.
"Due to the fantastic turnout we've seen from this event, we've decided to extend it to January 25th! Please note that any unopened presents and unused event tokens will disappear at the end of the event so make sure that you don't lose out on any potential gifts," reads a post by one of the community managers on the New World Forum.
"Additionally, all of the Winter Convergence giveaway items will be available from January 21, 2022 12:01 AM through January 24, 2022 11:59 PM," it continued. "Make sure you grab any items you may have missed out on during this time. You might not see them again!"
The Winter Convergence event brought a number of changes to New World, most notably, a wintry overhaul of the map with a sheet of snow. Players can earn Winter Tokens by completing repeatable tasks for the Winter Wanderer and turn them in at the Holiday Shop for limited time cosmetics.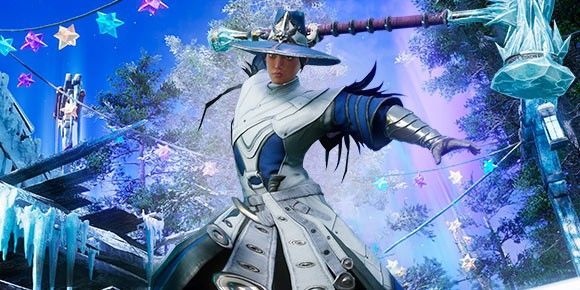 Ice Caves have sprouted across Aeternum thanks to the Winter Warrior's desire for a Forever Winter. These caves are the reason that the map is layered with snow. Players will also be able to partake in special activities like The Convergence Spirit, which requires you to help decorate each settlement's Tree of Light for improved daily rewards. Lost Present Recovery will require you to retrieve presents stolen by the Frigid Folk.
The event will also see Gleamlight meteors fall from the night sky, allowing players to collect their remnants and turn them in at Winter Village Holiday Huts for additional Winter Tokens. Seven new quests will also be added to the list as part of the event. These will begin at level 15 and conclude at level 60.
Source: Read Full Article