Quick Links
Pokemon Go Debuts: Scatterbug, Spewpa, And Vivillon
Vivillon's Different Patterns
How To Get Each Vivillon Pattern
Pokemon Go continues to add new Pokemon to their game, constantly growing the massive "collectathon" that keeps the community motivated and energized to play their game. Typically, these new Pokemon will be debuted as new wild Pokemon encounters or Raid Pokemon, but their latest doesn't quite fall into either of these categories.
The latest Pokemon debuts, Scatterbug, Spewpa, and Vivillon, come to the game uniquely, requiring players to interact with others across the globe to acquire each variant of Vivillon. This butterfly-like Pokemon has several different wing patterns that can be obtained, and we've put together a guide with everything you need to know to acquire each one.
Pokemon Go Debuts: Scatterbug, Spewpa, And Vivillon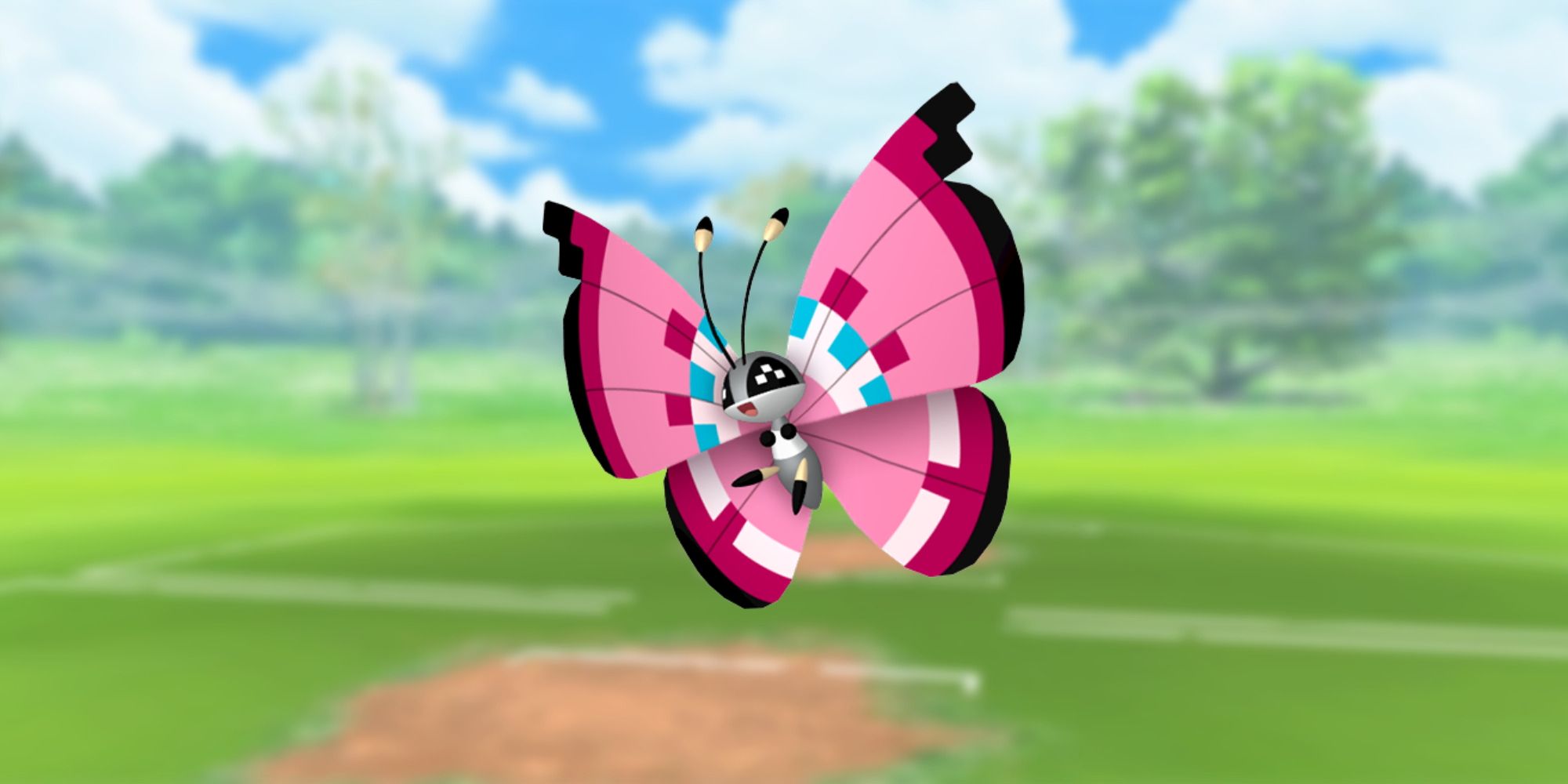 The latest evolution line added to Pokemon Go consists of three different Pokemon: Scatterbug, Spewpa, and Vivillon. Like the majority of other evolutions in the game, you will need to use Scatterbug Candy to perform each of these evolutions, acquired through catching either of the three Pokemon in this evolutionary line.
To perform the first evolution, you will need 25 Scatterbug Candy, evolving Scatterbug into Spewpa. Following that, you will need to use 100 Scatterbug Candy to evolve Spewpa into its final evolution, Vivillon.
Vivillon's Different Patterns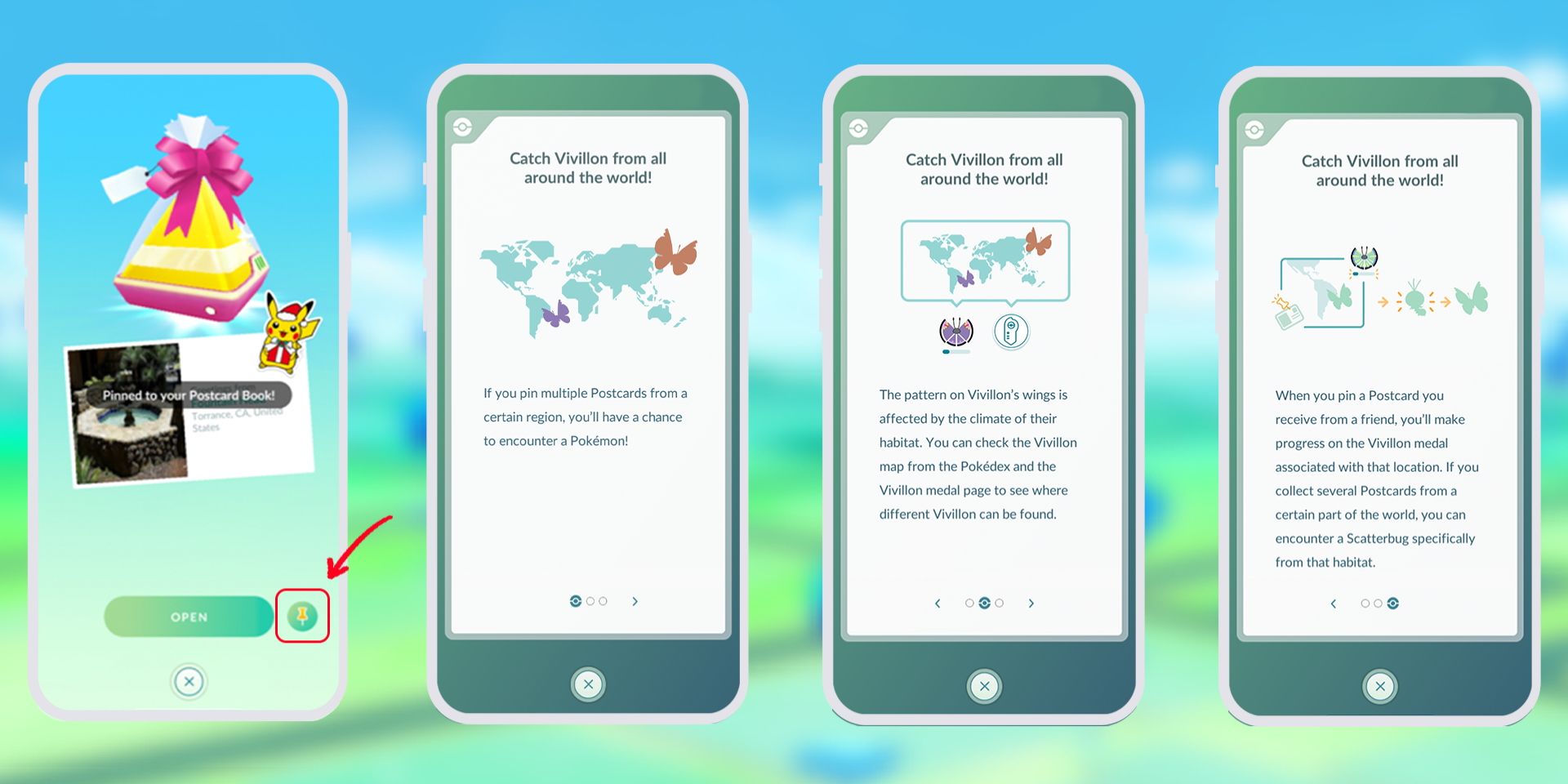 Like in other games in the Pokemon franchise, Vivillon has different variations, each differing in the color and patterns found on its wings. These differences will only be seen once this Pokemon reaches its final evolution, as Scatterbug and Spewpa will look the same regardless of which variation they evolve into.
These different patterns are tied to whichever region this Pokemon was caught in, with Pokemon Go maintaining this in its own unique way. Below you can find everything you need to know to obtain Vivillon with each of its possible pattern variations.
How To Get Each Vivillon Pattern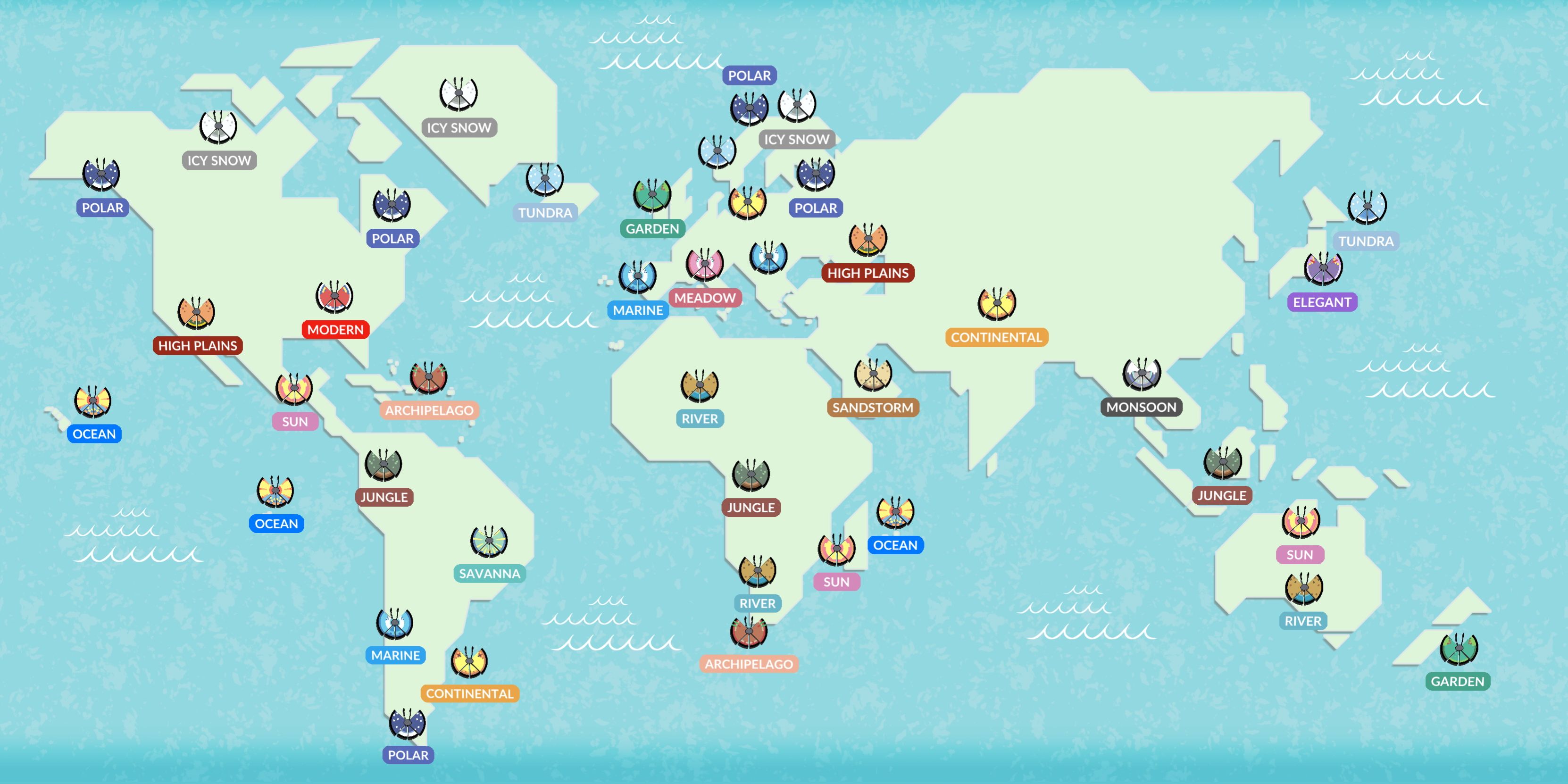 The only way to earn an encounter with Scatterbug is through the completion of different sub-medals within the new Vivillon Collector Medal category. Each of these sub-medals requires you to pin Postcards from Pokemon Go Gifts, either sent by you or received from others.
To pin Postcards you have to click on the "Pin" button that pops up when you are either opening or sending Pokemon Go Gifts. You will make progress on these sub-medals with every pinned Postcard that is received from others; while only the first three Postcards of your own that you pin will count toward this.
There are 18 different sub-medals available within the Vivillon Collector Medal, each requiring you to pin Postcards from different regions from around the world. Each of these regions corresponds with different locations across the globe, each provided for you in the table below.
You can also reference the image above to see a map of which Vivillon patterns correspond with each region of the world. This map is also available to see in game either through the Vivillon Collector Medal page or the Vivillon Pokedex entry.
Vivillon Pattern

Region(s)

Archipelago

Continental

Argentina
Central Europe
Central Asia

Elegant

Garden

United Kingdom
New Zealand

High Plains

Western United States
Eastern Europe

Icy Snow

Greenland
Northern Canada
Northern Europe

Jungle

Northern South America
Central Africa
Indonesia

Marine

Chile
Greece
Eastern Europe

Meadow

Modern

Monsoon

Ocean

Hawaii
Galapagos Islands
Madagascar

Polar

Alaska
Eastern Canada
Northeast United States
Northern Europe
Southern South America

River

Northern Africa
Southern Africa
Southern Australia

Sandstorm

Savanna

Brazil
Northern Australia

Sun

Madagascar
Mexico
Northern Australia

Tundra

Iceland
Northern Japan
Southern Norway
Once you have completed each of these sub-medals, you will earn an encounter with a Scatterbug from that specific region, giving you the opportunity to catch this Pokemon and evolve it to Vivillon with the corresponding wing pattern. You can check your progress with the Vivillon Collector Medal and initiate these encounters by clicking on it in the "Medals" section of your profile, a medal with a large butterfly image in the center of it.
These sub-medals are repeatable, increasing in their requirements as you complete each tier, giving you the opportunity to obtain multiple Vivillon with the same regional patterns. That being said, this is currently the only way to catch Scatterbug, so use Pinap Berries to increase the Scatterbug Candy that you earn for each of these catches.
Source: Read Full Article