To say mobile gaming has improved over the years is a tremendous understatement. We've gone from tilting our phone's to navigate a marble through a maze, to playing triple-A titles that rival console releases. Call of Duty Mobile, Fortnite, Hearthstone, Mario Kart Tour, Pascal's Wager… the list of incredible mobile games continues to grow every single day.
And as games become more complex, developers have had to rethink how their games are controlled. Touchscreens might suffice for basic input, but trying to play Fortnite or stream and play Gears 5 through Game Pass is nearly impossible without a controller. One of Razer's solutions to this problem is the Raiju Mobile – a premium device that rivals both the Xbox One controller and DualShock 4.
Seriously. It's that good.
An Elite Control No Matter How You Cut It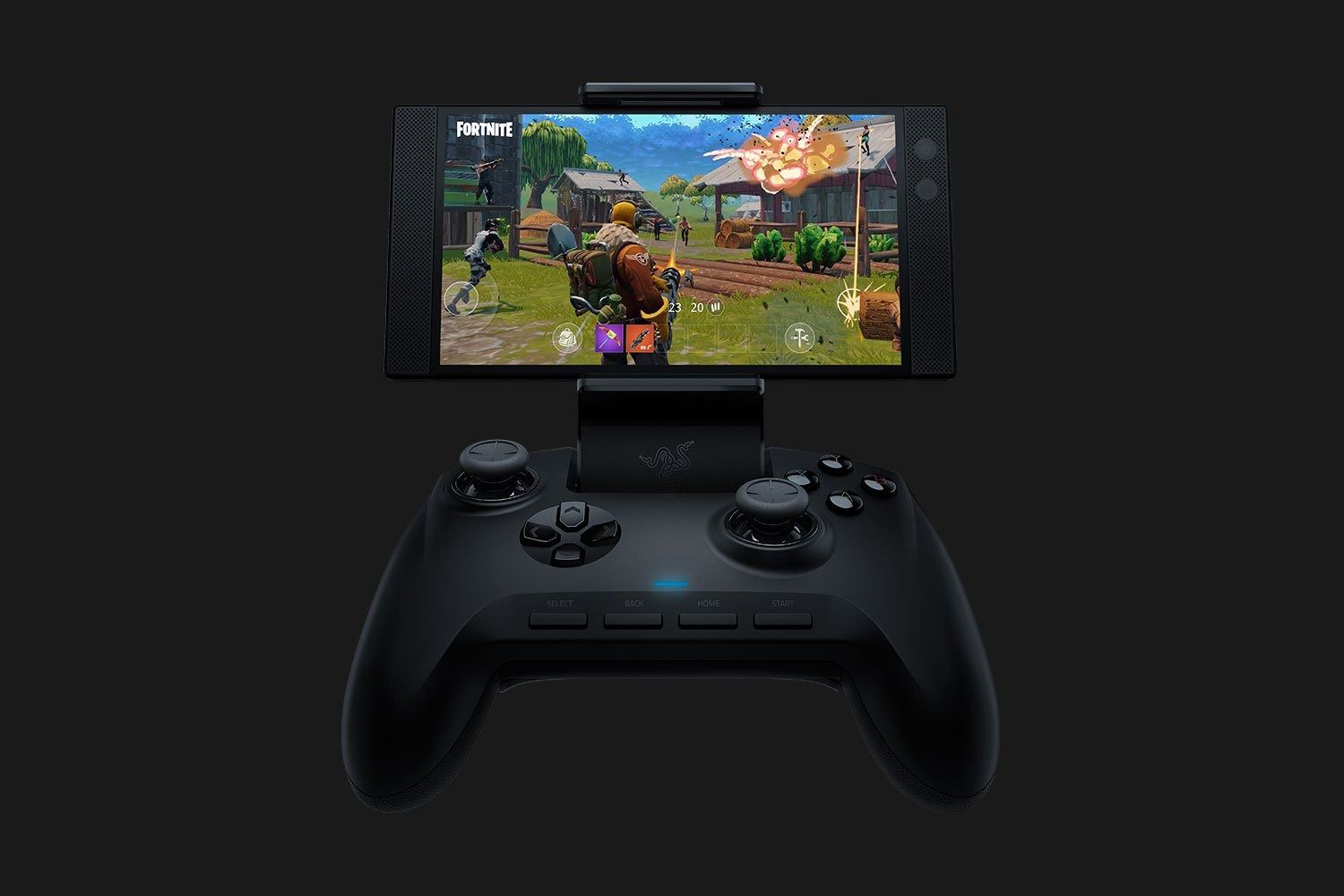 The features packed into the Raiju are similar to those seen on high-end console controllers. You're given four remappable multi-function buttons, a hair trigger mode for quickly actuating the back triggers, wireless or wired phone connectivity, rubberized back grips for ease of use, and mecha-tactile face buttons that feel similar to a mechanic keyboard. All are well placed, giving you quick access to not only the face buttons and back triggers, but the four multi-function buttons on the back of the controller as well.
To accommodate all these buttons is a mobile app that lets you quickly remap their functions. You can then save these profiles, making it easy to load a new configuration when jumping into a different game. The Raiju's battery lasts for 23 hours on a single charge, but can quickly get back to full capacity using its USB-C charging cable.
Overall, I'm a huge fan of the Raiju's design. The entire unit is matte black, while the face buttons are a glossy black with vivid lettering on each one. Unlike a regular console controller, however, the Raiju Mobile is sporting a slightly bizarre appendage in between the left and right triggers – the adjustable phone mount. Once you've placed your phone into the mount (which can tilt up to 60 degrees for ease of viewing), the controller-phone combo is a sleek duo. When not in use, however, the phone-less controller looks a bit awkward.
The phone mount isn't removable, likely to prevent any stability issues from arising, but it would have been nice if it were a bit more discrete. It does retract enough to be easily transported in a backpack or purse, but it would have been nice to completely remove the mount while using it on a PC.
PC Compatible When Not On The Go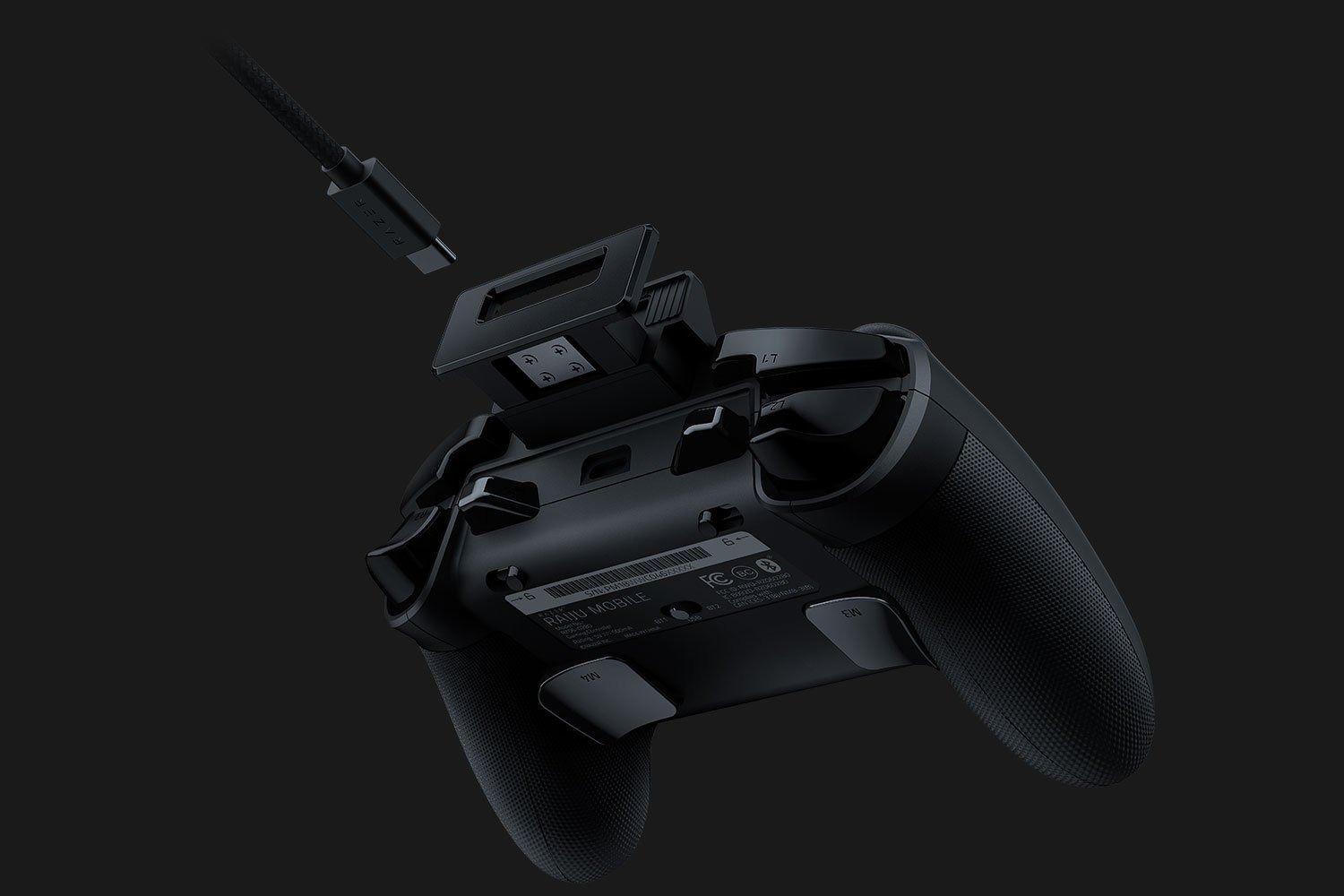 That's right – the Razer Raiju doubles as a wireless controller for all your PC gaming needs. I've been using it extensively while playing Hades over the past few days, and it's quickly become my go-to controller for both mobile and PC gaming. It's sturdy, responsive, and I don't think I can go back to a regular controller after getting used to the mecha-tactile buttons on the Raiju. There's a faint, audible 'click' when they're pressed, and the tactile feedback you're provided with when each button activates is incredibly useful during intense sessions.
The Raiju will automatically be detected by Steam, meaning there's nothing special you need to do in order to get it running with games on that platform. Games outside of Steam are supported on a case by case basis, although you can always use mapping software to get it running with anything in your library. I've found that many games have native support for the controller, including the popular Genshin Impact.
Minor Complaints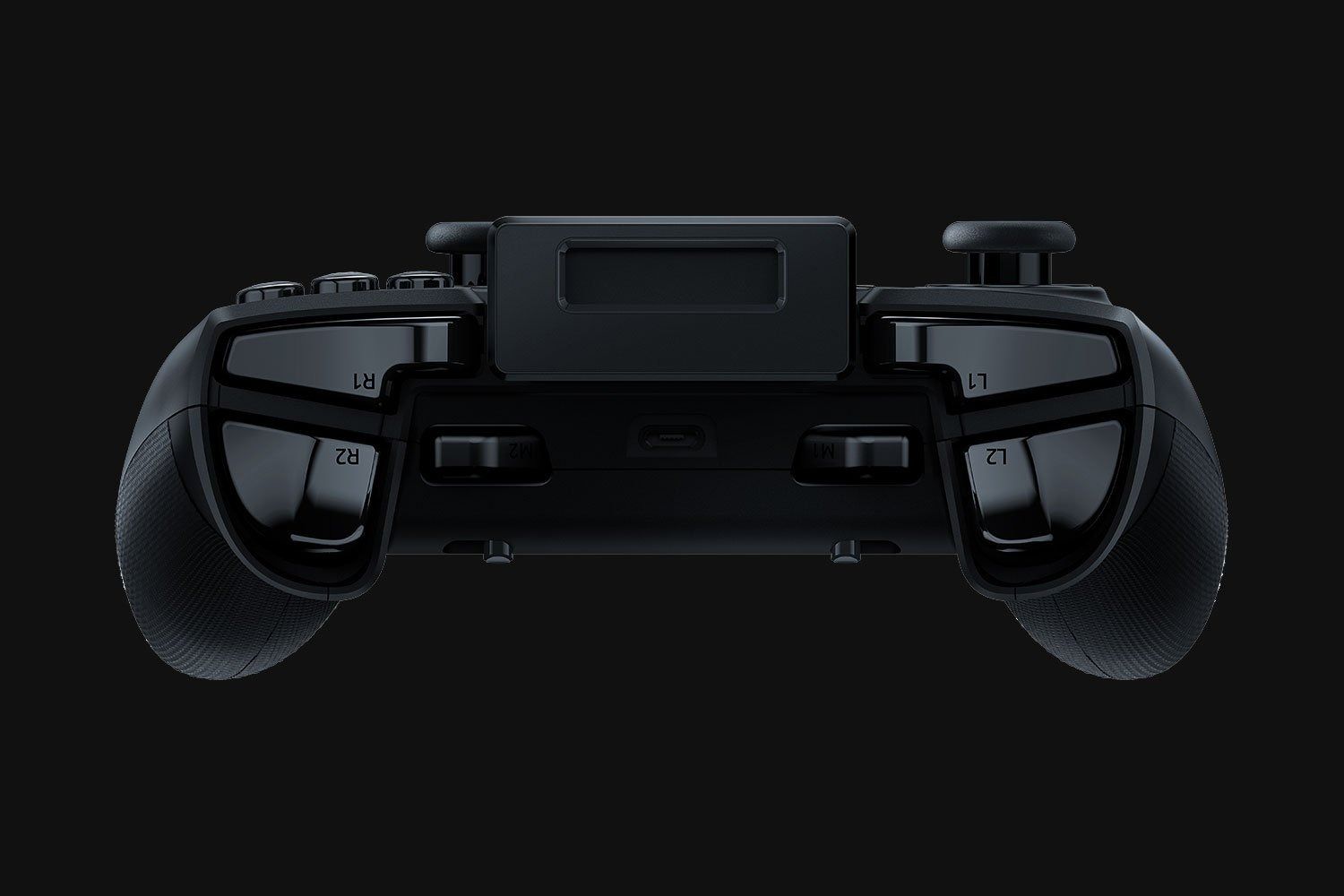 Although the Raiju is a wonderful controller, it's not without a few –minor – issues. As I previously mentioned, it would have been nice if the phone mount was removable, or at least a bit less conspicuous. It's not that it's ugly, but the mount does break up the nice flow presented by the rest of its design.
It can also become a bit heavy with larger phones. I primarily used it with my Galaxy Note9 and, after several hours of gaming, noticed my wrists becoming a bit sore. This can be combated by playing in an ergonomic position, but if you're laying on the couch with the controller at an odd angle you'll definitely start to feel the weight of your phone struggling against gravity.
I also had to take the OtterBox case off my Note9 in order for it to fit in the Raiju's grip. It likely would have fit with a slimmer case, but it's something to be aware of before making a purchase.
The last complaint isn't entirely the fault of Razer, but it's unfortunate nonetheless. Call of Duty Mobile, one of the games most likely to benefit from the Raiju, isn't supported. Instead, you'll need an official PS4 or Xbox One controller. Hopefully a patch will fix this issue, but for now you won't be able to play the incredibly popular title with Razer's mobile controller.
Verdict
Despite those minor complaints, the Razer Raiju is by far the best mobile controller I've ever used. In fact, I'd say it's among the best controllers I've ever used across any system. Its responsive face buttons, customizable back triggers, and ergonomic design have handled everything thrown at them. I've never once attributed an in-game failure to the controller, and it's essentially become an extension of my hand – as soon as I need something done, the Raiju responds instantly. Over my month or so of testing I've probably racked up nearly 100 hours of use on the controller, and it still feels just as great as it did on day one. The Razer Raiju is an elite mobile gaming controller, and it should give developers the confidence they need to keep crafting triple-A experiences on our tiny handheld screens.
READ NEXT: Razer Rogue Backpack Review – Carry Your Gear With Confidence
The Razer Raiju Mobile is available for $149.99 and is compatible with Android devices. Razer provided TheGamer with a Raiju Mobile for this review.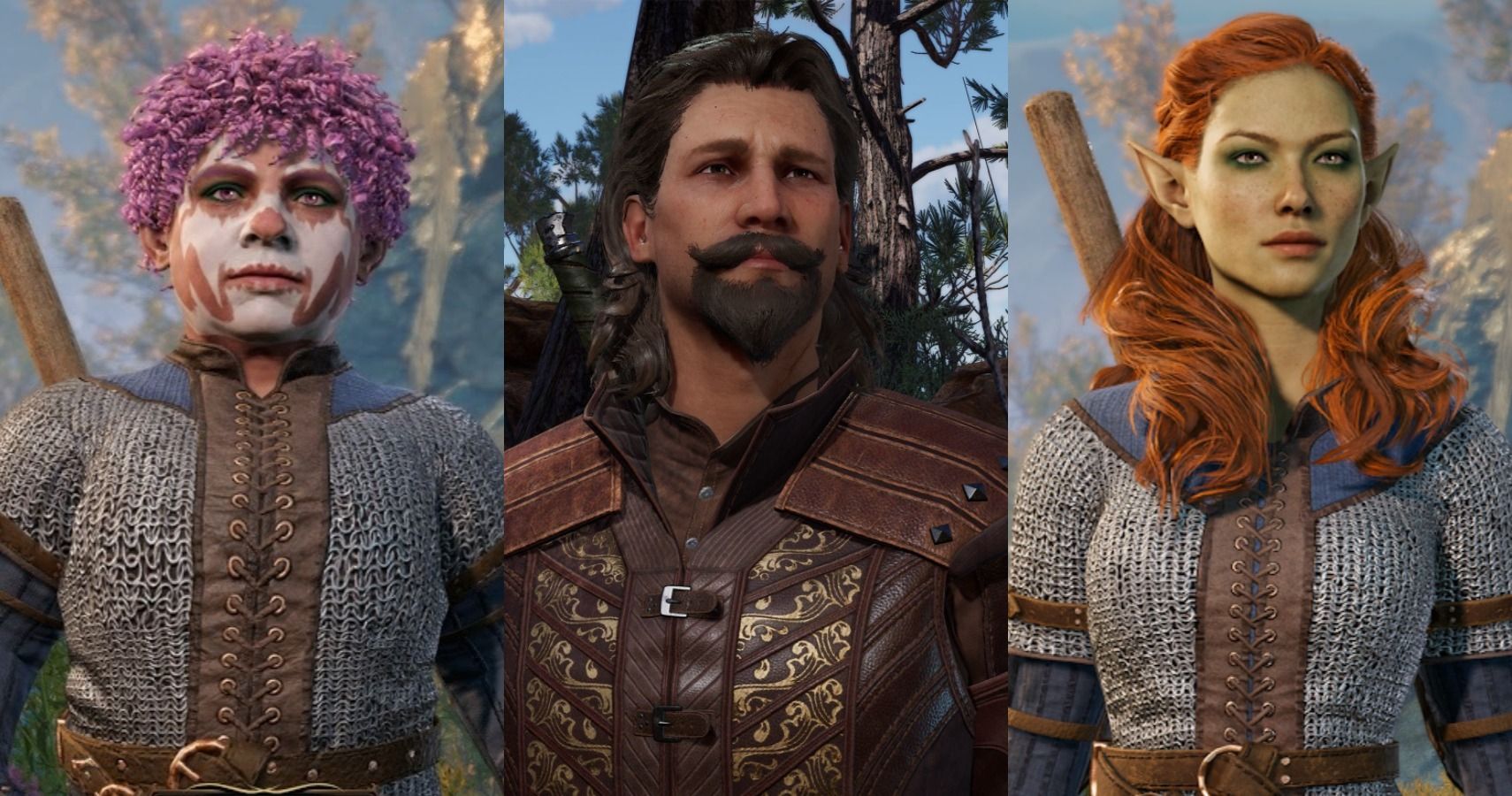 Jon Bitner is an Associate Editor for TheGamer. His passion for gaming started with his first console (Sega Genesis) and he hasn't stopped playing since. His favorite titles include The Legend of Zelda: Ocarina of Time, Team Fortress 2, Rainbow Six Siege, Pokémon Sword & Shield, Old School Runescape, Skyrim, and Breath of the Wild. He can usually be found playing the latest RPG, FPS, or some obscure mobile game. Before working as Associate News Editor, Jon earned a Biology degree and worked in the Biotechnology sector — experiences that taught him how to put words together and make sentences. When not playing or writing about the gaming industry, he enjoys sleeping, eating, and staring at birds.
Source: Read Full Article