Players often wonder what the Creator Crew is in Sea of Thieves, and how they can join this private group. Luckily, pretty much anyone can join, as long as they meet the criteria that the developers have set forth. There are rewards to be earned, but joining this could open doors to other opportunities for you as well.
There are a few things you should know before signing up to be a part of this group. Creator Crew can be a new and fun way to enjoy Sea of Thieves, although it isn't for everyone.
What Is It?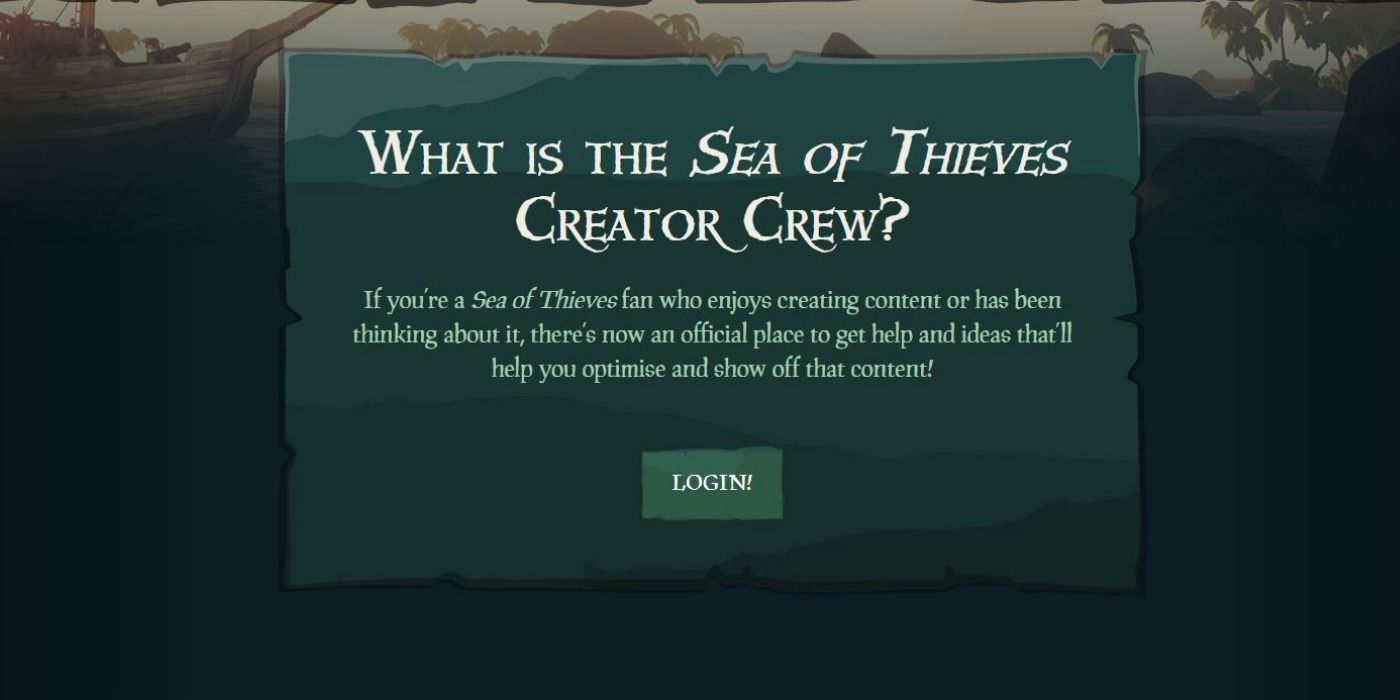 The Creator Crew, simply put, was made for Twitch streamers who want to share Sea of Thieves content on their feed, like when they obtain a curse or take on a World Event. These players have creative minds and can command an audience, but don't be dismayed if you don't have a channel yet or have one with less than ten followers.
This group is Sea of Thieves' way of making your life easier as a content creator by providing you with the tools and foundation to be successful.
Who Can Join?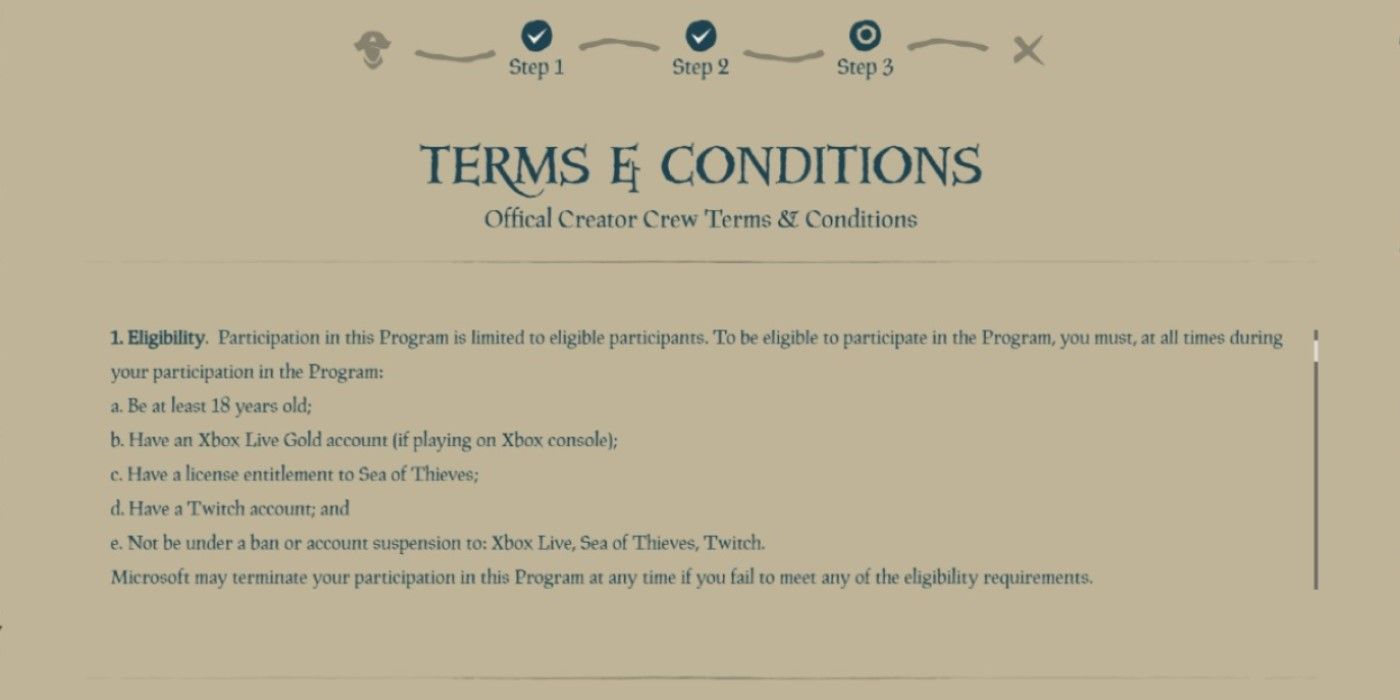 There are a few rules in regard to who is eligible to sign up for Creator Crew. It is part of their terms and conditions when you officially sign up on their site.
The terms that must be met are as follows:
Be at least 18 years old
Have an Xbox Live Gold account (if playing on Xbox console)
Own a copy of Sea of Thieves
Have a Twitch account
Not be under a ban or account suspension on Xbox Live, Sea of Thieves, or Twitch
It is important to note that you can open a Twitch account right before signing up, as there is no required length of time or follower restrictions for this group. There is also no cost for signing up for Twitch or Creator Crew.
What Perks Does It Give You?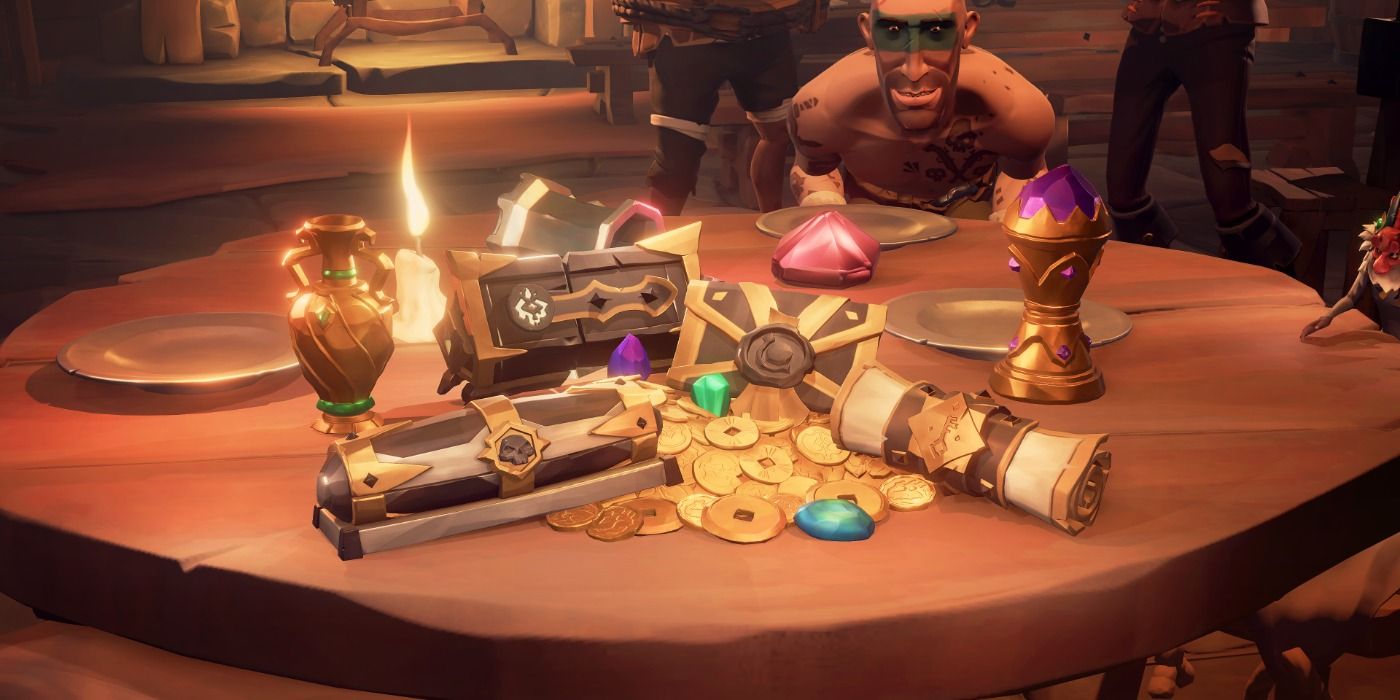 While you are able to brag that you are a member of Creator Crew, it also comes with a few perks. It is why players choose to sign up for this group in the first place as they want access to these, as well as a chance to earn more rewards in the future.
The perks available to members of the Creator Crew include:
In-Game Rewards
Asset Packs
Shared Content
Challenges
In-Game Rewards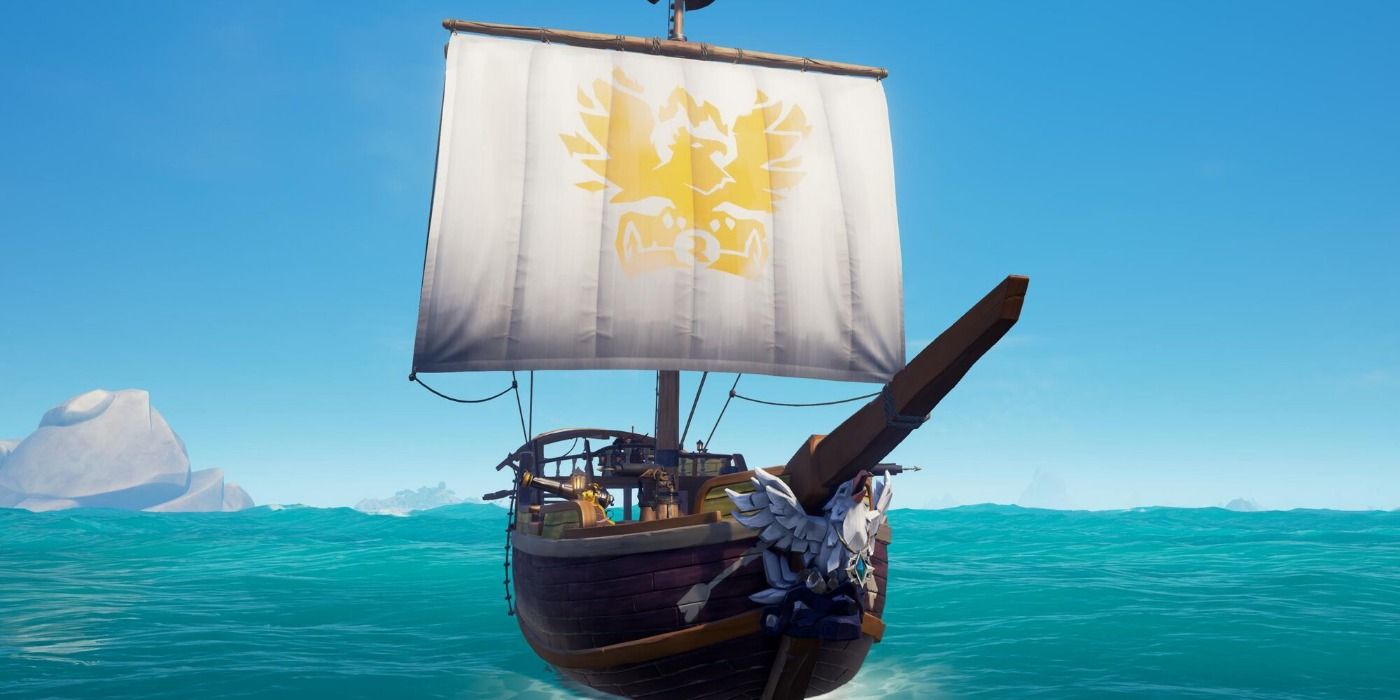 When you stream for five minutes you will be rewarded with the Gilded Phoenix Sails, one of the best ship customization items in the game, and the more you stream, the more rewards you can earn. It will usually come in the form of 5,000 Gold, 30 Doubloons, or a special title for your pirate.
They will surely add more in the future as they continue to expand upon this program and work to add more pirates to this group.
Asset Packs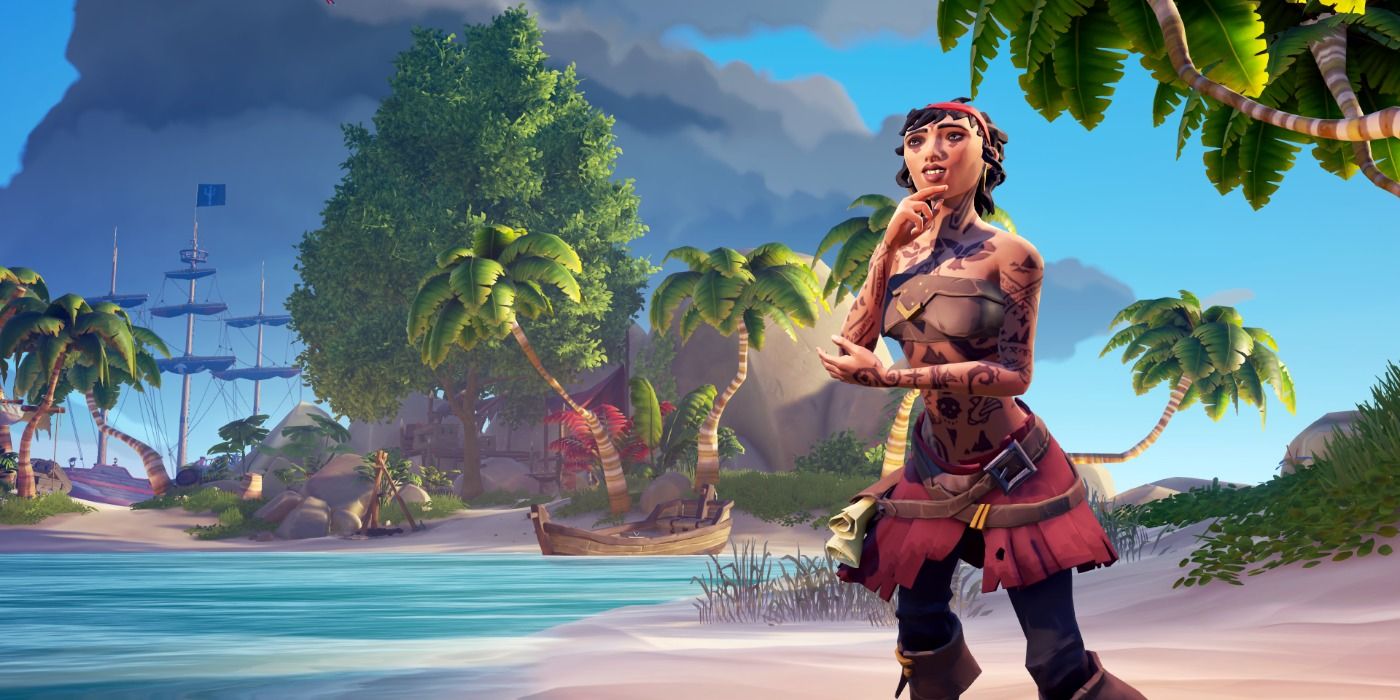 Sea of Thieves provides players with several Asset Packs, which include several useful tools for creators to use on their channels. You download the pack to your computer as a compressed folder, and then inside are all of the things you need to take your content to the next level.
The different packs you can download are as follows:
Creator Crew Pack
General Asset Pack
Anniversary Update
Overlays
Pirate Emporium
Smugglers Fortune
Fort of the Damned
The Seabound Soul
Festival of Giving
Legends of the Sea
Crews of Rage
Heart of Fire
These packs include items such as:
Animations
Audio
Challenge Icons
Songs with Lyric Overlays
Images
Logos
Music
Renders
Screenshots
Gifs
Shared Content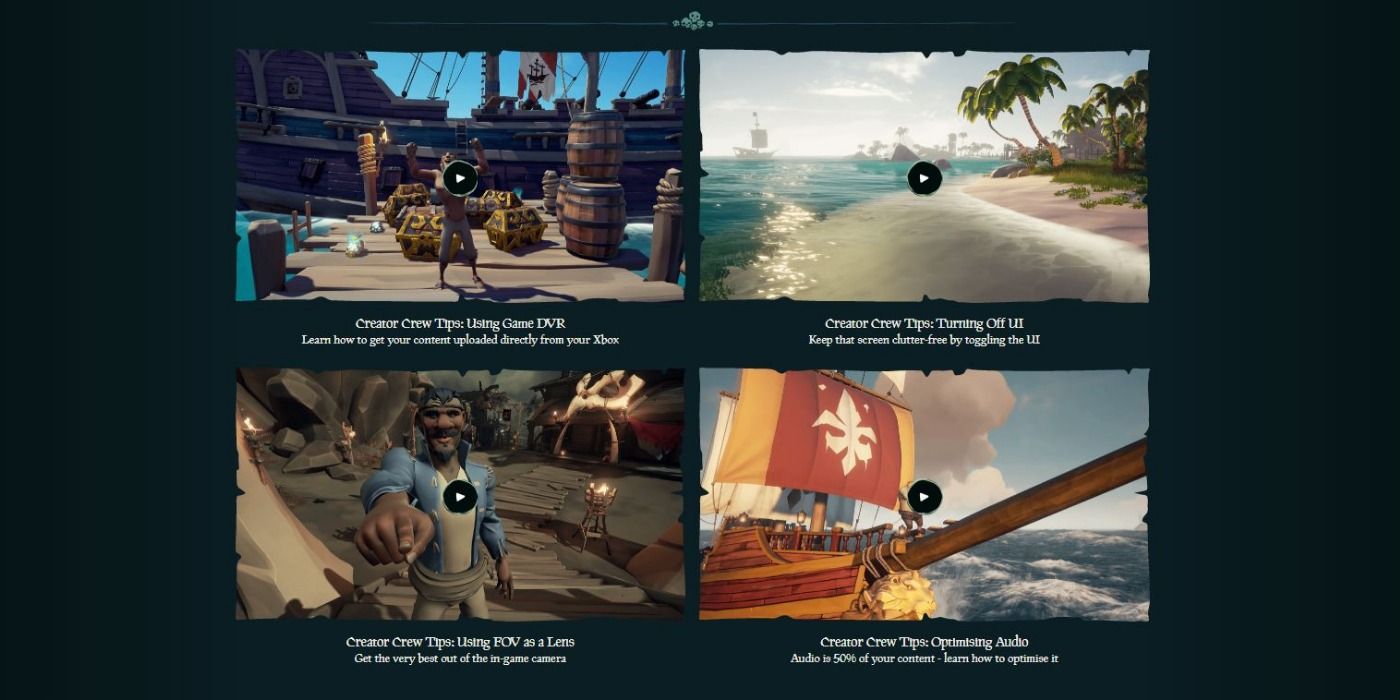 Creator Crew not only helps you make your own content, but the developers have created some of their own videos to share with you. They are tutorials to help you become a better streamer such as by turning off UI or optimizing your audio, which are just a few of their tips and tricks.
They also feature popular community videos to show you what sort of content you should aim to make. You obviously need to give it your own spin, but these streams are usually popular for a reason.
Challenges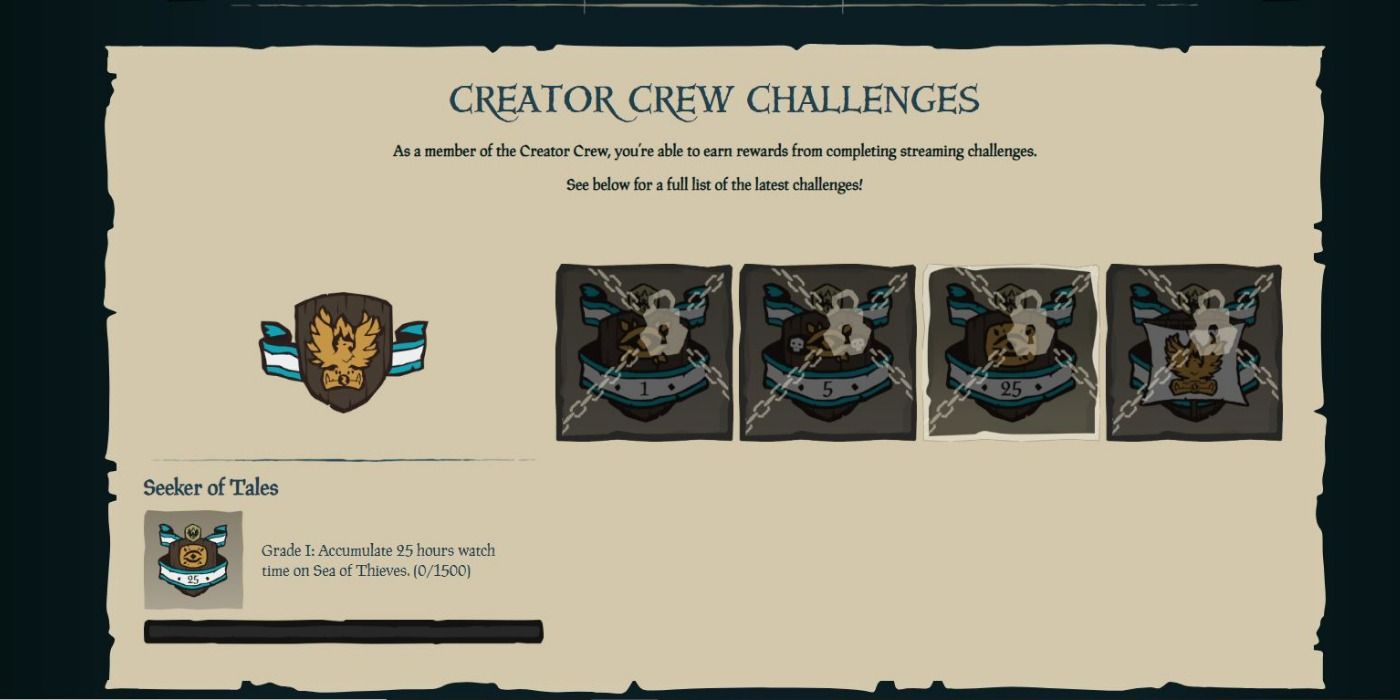 The way you earn rewards is by completing various streaming challenges. This means you might be asked to stream for an hour or have five concurrent viewers watching your stream at a single time.
They want to encourage you to pursue your dreams, as well as increase the scope of their game's online presence and popularity.
What Is The Partner Programme?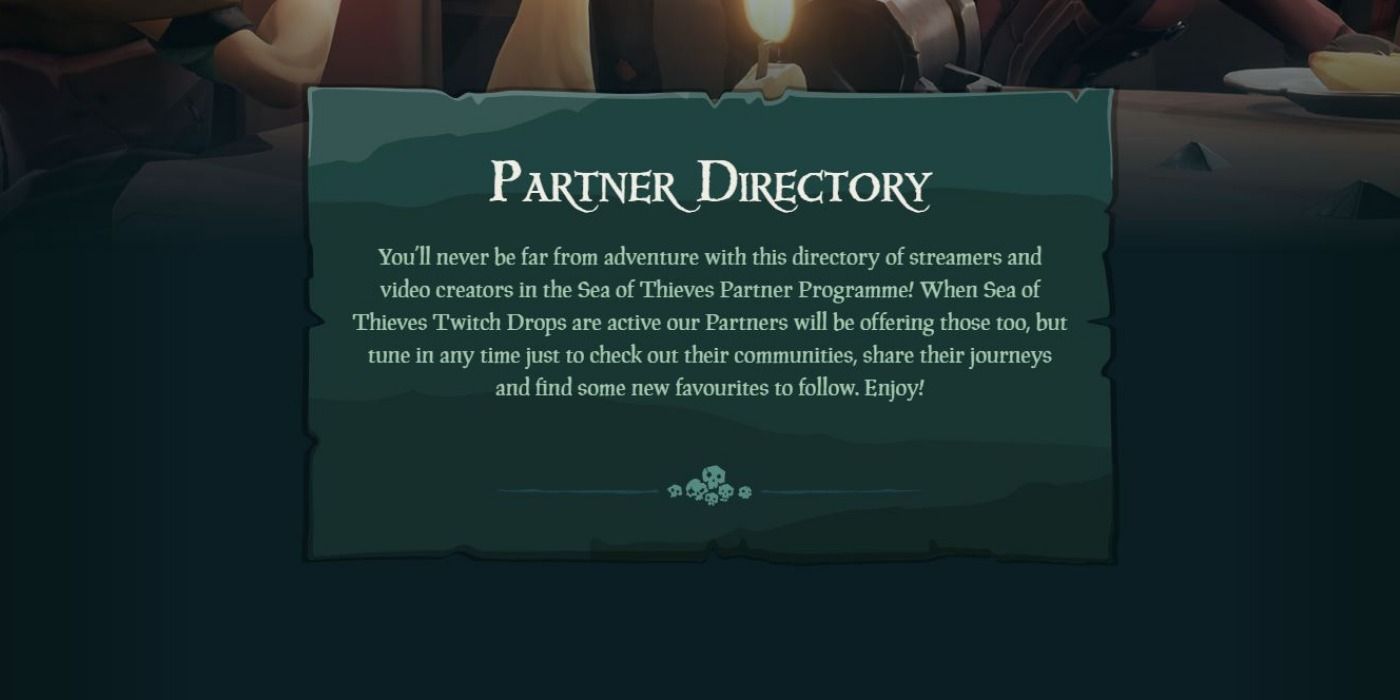 If you find you are quite successful at streaming, then you might have a chance to be considered for their Partner Programme as well. You have probably heard of this with the recent Gilded Phoenix Set giveaways that required players to watch streamers in order to earn rewards.
However, this group is a bit more restrictive compared to Creator Crew and you must meet their standards in order to apply. The Creator Crew is similar to a stepping stone that helps you reach this point.
If you want to join the Partner Programme these are the criteria you must meet:
Streamers:
Streaming of 15 hours of Sea of Thieves content per month
Viewers must watch your content for at least 10,000 hours each month
You must be professional and interact with your viewers
A member of the Creator Crew
Follow the rules in the Sea of Thieves Community Code of Conduct
Video-On-Demand (VOD):
20,000 subscribers
3,000 average views per day
Regular uploads
A member of the Creator Crew
Follow the rules in the Sea of Thieves Community Code of Conduct
Can You Leave Creator Crew?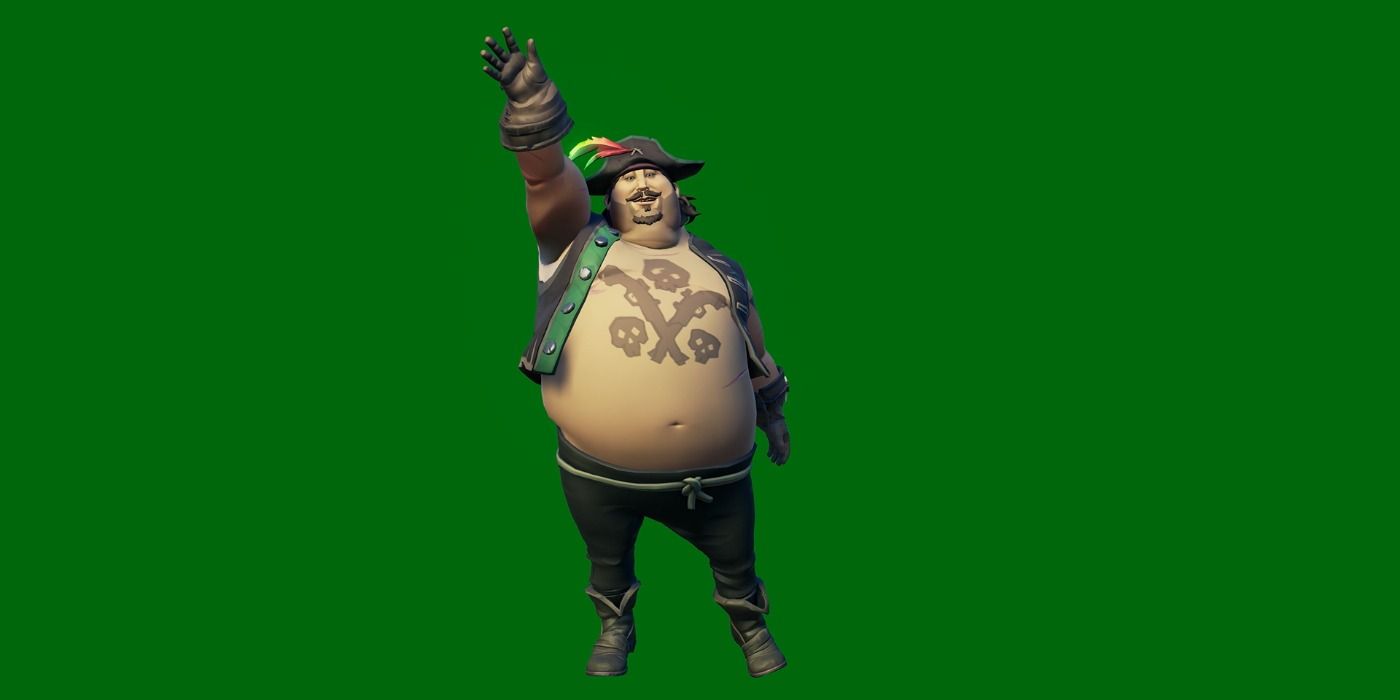 You are able to leave Creator Crew at any time by simply visiting your profile on their website and choosing to op-out. The great part about this is that you won't lose any of your rewards, but there is really no reason to leave it in the first place as everyone deserves to see you master PVP combat on your live stream.
Source: Read Full Article