If you can't wait until the start of Commander Legends: Battle for Baldur's Gate's preview season next week, and are hungering for new Magic cards after Streets of New Capenna launched 11 days ago, then fear not. Wizards of the Coast has revealed we'll be getting sneak previews of three different Magic: The Gathering products this week.
On this week's Weekly MTG stream, Wizards will be showing off the first cards from the reprint set Double Masters 2022, the next Standard set Dominaria United, and the Universes Beyond Warhammer 40,000 Commander decks.
Like previous sneak preview streams, this streeam on YouTube and Twitch will just give us a taster of what's to come in the three products. We never see too much in these preview streams; just enough to get a handle on what the set will be about. A handful of new cards (but no new mechanics), and some of the art treatments. We may also get a product overview (such as whether they'll have bundles, box toppers, Commander decks etc.), and potentially release dates for all three.
The product we may see more extensively is Warhammer 40,000. This will be a collection of preconstructed Commander decks set in Games Workshop's dark sci-fantasy world, rather than a full set. Considering this isn't a major release of the year like Double Masters or Dominaria United, it'd make sense for Weekly MTG to take a more proactive role in showing it off than it normally does.
Double Masters 2022 is a follow-up to 2020's Double Masters. Like its predecessor, 2022 will be a reprint draft set where the number of rares, mythic rares, and foil cards in each booster is doubled. Like Double Masters, we're not expecting 2022 to feature any brand new cards, though it will likely feature more of the unique art treatments and high power level that made the first set so popular.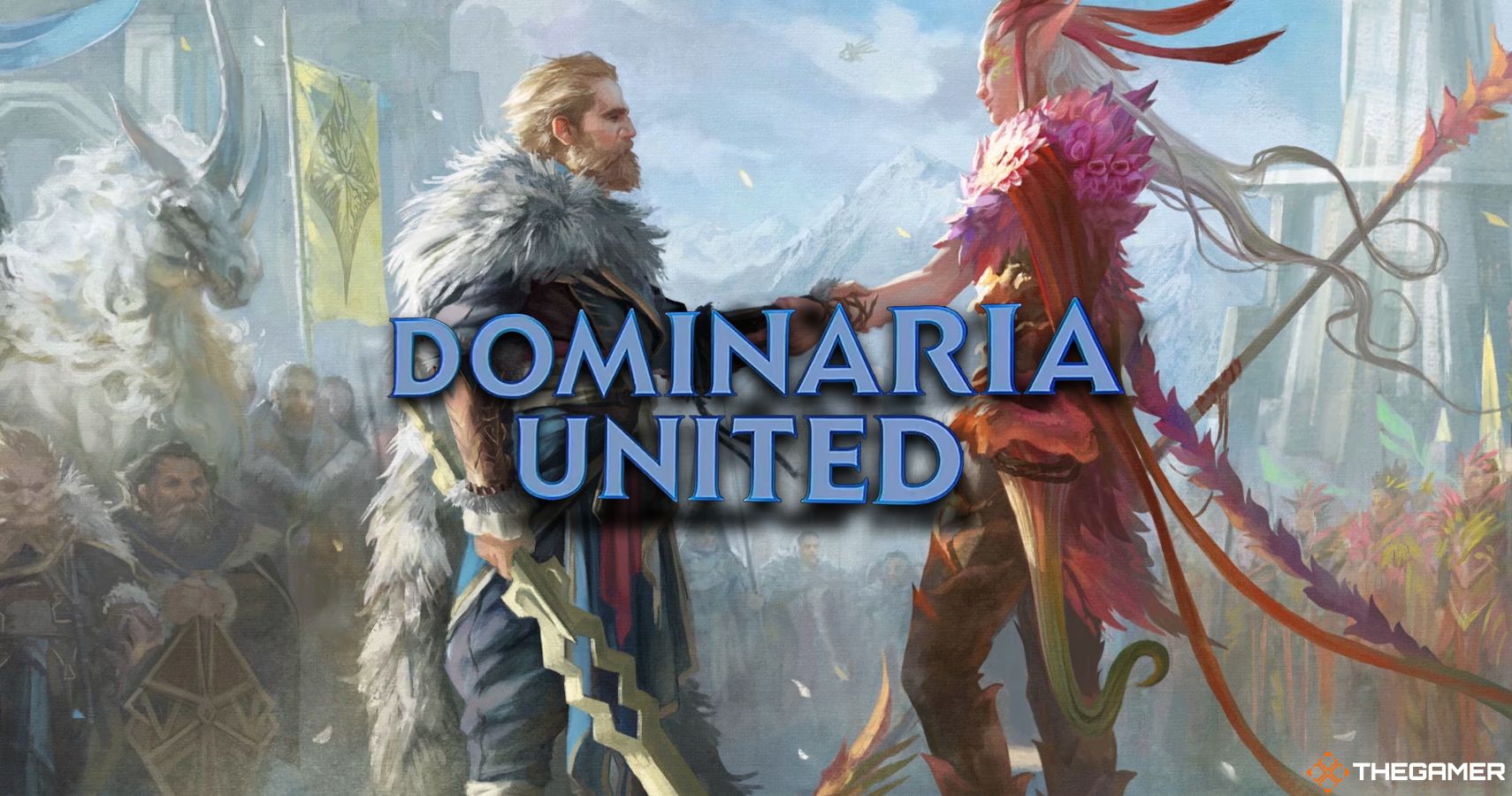 Dominaria United is the third Standard set of the year, following on from Kamigawa: Neon Dynasty and Streets of New Capenna. It's set to take us back to Magic's first plane of Dominaria, as we build up for a busy celebration of 30 years of the game. Lots of well-known faces are likely to appear, and the art in the teaser already confirms Karn, Jodah, and Shanna will play at least some part in it. It's incredibly likely we'll see some mechanics from 2018's Dominaria set return, such as Historic and Sagas.
Keep in mind that these are only sneak previews for the three products releasing over the summer. Before we see much more of them, we've got the preview season for Commander Legends: Battle for Baldur's Gate, which begins on May 17.
Source: Read Full Article