Xbox Game Pass is expanding its roster this month with SnowRunner, a prior Epic Games Store exclusive, out right now. However, plenty more is underway in the coming weeks.
SnowRunner, like many EGS exclusives, has just wrapped up its one year on the platform, and with that, it's now arriving elsewhere such as on Steam and Xbox Game Pass for PC It's a sequel to MudRunner which is a spin-off to Spintires, truck simulators with thick and grimy dirt physics. If you want to get literally stuck in, then you can today.
The Year 2 pass is also now available as the developer ushers in the second year of free updates and paid DLC. If you don't have Xbox Game Pass and that intrigues you, then you can pick it up for $30 at other storefronts – or just Microsoft's – while it also arrives on the Nintendo Switch today.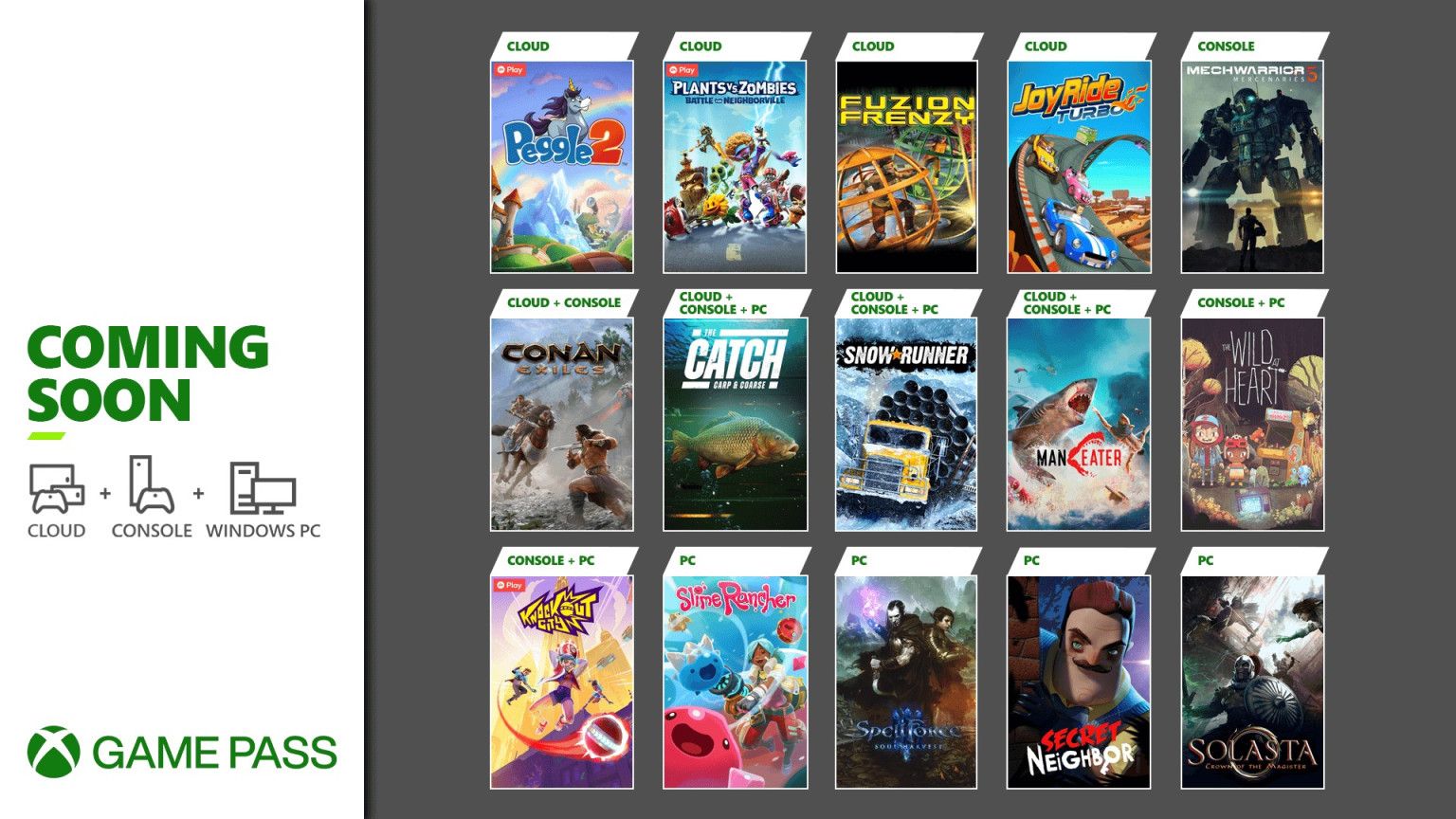 Other games coming include:
Peggle 2 (May 20: Cloud)
Plants vs Zombies (May 20: Cloud)
Secret Neighbor (May 20: PC)
The Wild at Heart (May 20: Xbox)
The Catch: Carp & Coarse Fishing (May 21, Cloud, Xbox, and PC)
Knockout City (May 21: Xbox and PC)
Maneater (May 25: Cloud, Xbox, and PC)
Conan Exiles (May 27: Cloud and Xbox)
Fusion Frenzy (May 27: Cloud)
Joy Ride Turbo (May 27: Cloud)
MechWarrior 5: Mercenaries (May 27: Xbox)
Slime Rancher (May 27: PC)
Solasta: Crown of the Magister (May 27: PC)
SpellForce 3: Soul Harvest (May 27: PC)
It should also be noted that Conan Exiles is optimized for the Xbox Series S and X. Otherwise, there's a brand new Minecraft  Dungeons DLC coming May 27 called the Hidden Depths which Xbox Game Pass members will get a 10% discount on. You can also get Rogue Company: Season Two Perk Pack, World of Tanks: Might and Metal Pack, and Smite x Monstercat all right now for free.
Then, on May 31, Assetto Corsa, Broforce, Kingdom Hearts HD 1.5+2.5 Remix and the 2.8 Final Chapter Prologue, Surviving Mars, and Void Bastards will be leaving. Play them while you can.
Source: Read Full Article