This Spider-Man: Miles Morales mod gives Miles the ill-fitting store-bought costume that he wears for most of the first half of Spider-Man: Into the Spider-Verse.
Ever since Spider-Man: Miles Morales hit PC last month, modders have been adding some truly impressive things into the game, including new animations for Miles when swinging and variants of costumes that fans have been requesting since the game originally released. That's not all though, as some modders have even gone as far as creating whole new suits for Miles, with most of them coming from Into the Spider-Verse.
One great example of this comes from NexusMods moddder Princec23, who has released a mod that gives Miles his store-bought costume from Into the Spider-Verse. Those who have watched Into the Spider-Verse will remember that, once Miles finds out that he's got Spider-Man's powers, he buys a store-bought Spider-Man suit that barely fits him from a shop owned by Stan Lee, which is what this suit is inspired by.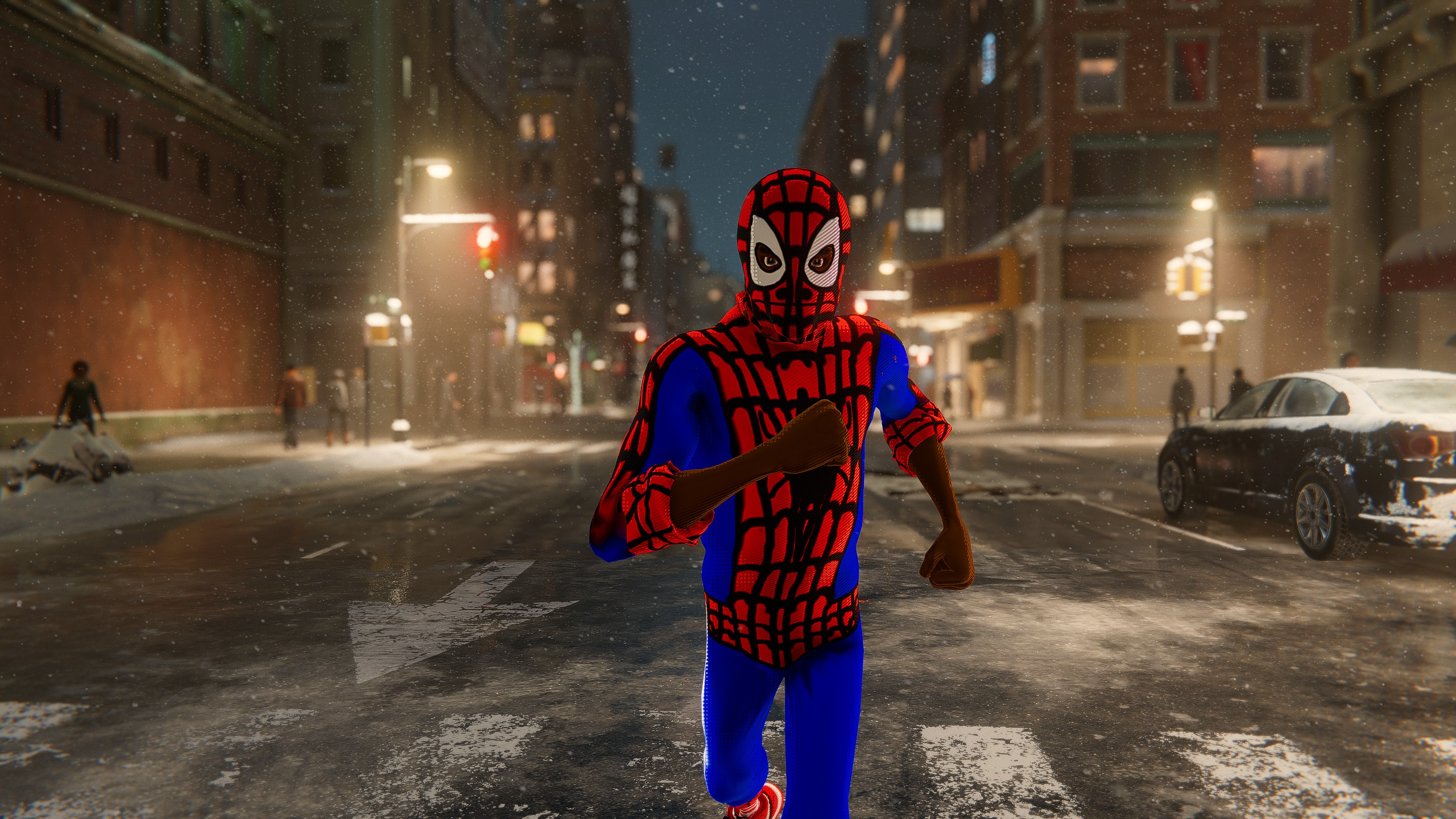 Considering it's a completely new model that's not really based on anything in the game, this is a pretty impressive mod and manages to replicate the original outfit pretty well, down to the tag on the back of the suit, the Spider-Verse dot style and even the pair of Jordans. Hell, Jordans are something that even Insomniac wasn't able to include in Spider-Man: Miles Morales, so it gets some extra points for that.
On the mod, Princec23 said, "This model is based on the suit that Miles buys from the store that Stan Lee is working at in the movie Into the Spider-Verse. I've had the idea to make this model for a bit, and it was started up again by the request I saw from kashi0kaxeon12. Thanks for the great reference photos also. This was a fun suit to make!"
If you want to check out the Store-Bought Suit mod for yourself, you can either head to Nexus Mods to download it for yourself, or you can check out this video from YouTuber Shellshock, who recorded some footage of it in action.
Source: Read Full Article