The Sega Master System is an older console, released in 1985. If you haven't heard of this console, then that's for a good reason; the Sega Master System had a relatively short lifespan and by the early 90s, it saw a huge decline in popularity.
Because of this short lifespan, games on the Sega Master System can be quite pricey. Here, we are going to take a look at the most expensive games for this console. Our prices are sorted by the CIB (complete in box) version of the games, regardless of whether new or used, but we will also mention the loose price, which is how much just the cartridge would cost.
Updated February 6, 2023 by Jacqueline Zalace: As time goes by, the price for games can fluctuate. We've updated this list to include the most up-to-date prices. Additionally, we've refreshed the formatting and provided more information on each title included.
10
Super Monaco GP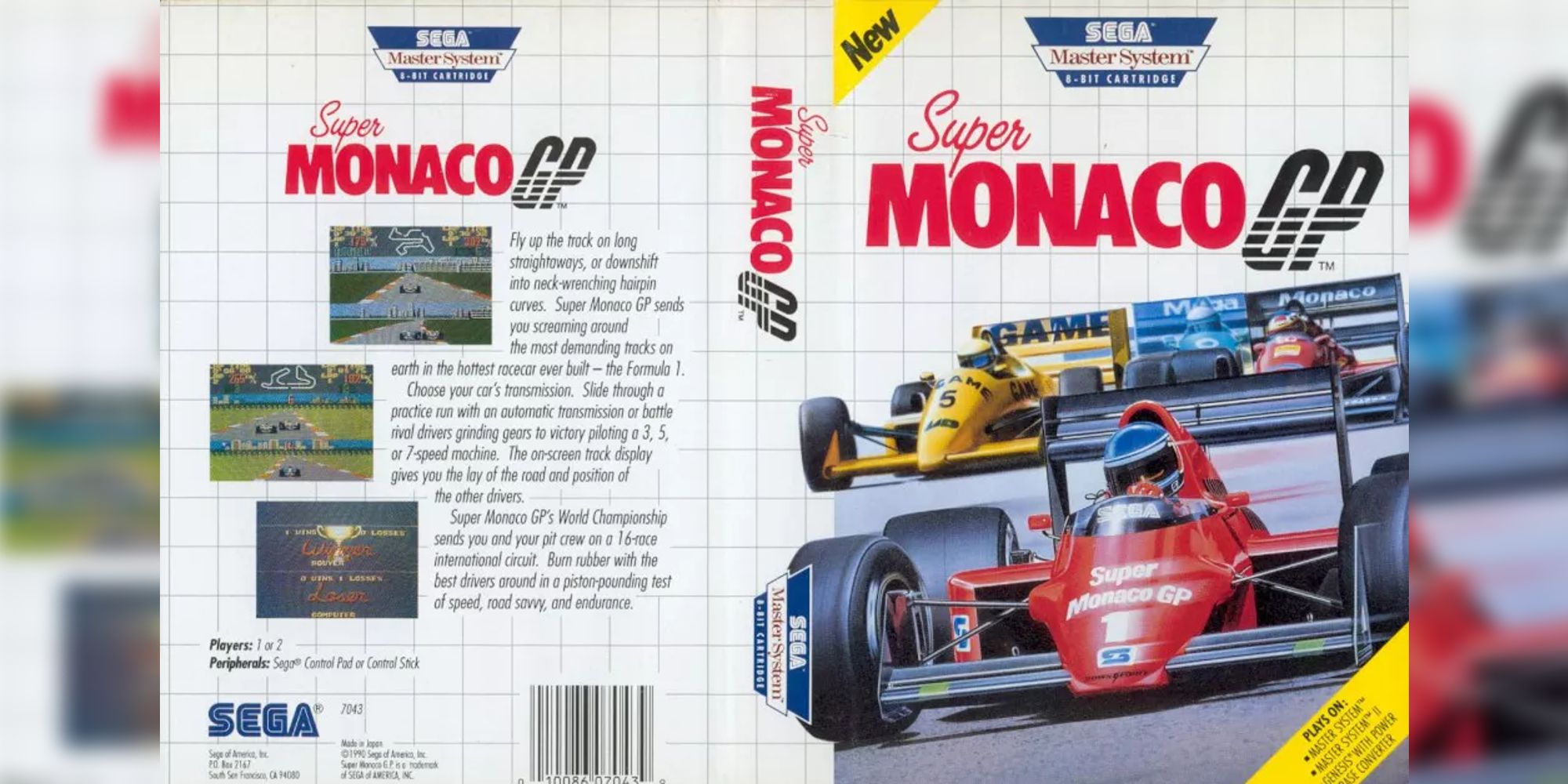 First up, we have Super Monaco GP. This is a Formula One racing game that was originally an arcade game. Due to its popularity in an arcade, it was eventually ported to consoles in 1989. Interestingly, the Master System version of the game was a bit different that others. On this Sega console, you could play a Grand Prix mode with others.
For a low price of $172, you can own this classic racing game. This is the lowest price on our list, but it's still quite a hefty amount, especially for a game that is over 30 years old.
9
Alex Kidd In Shinobi World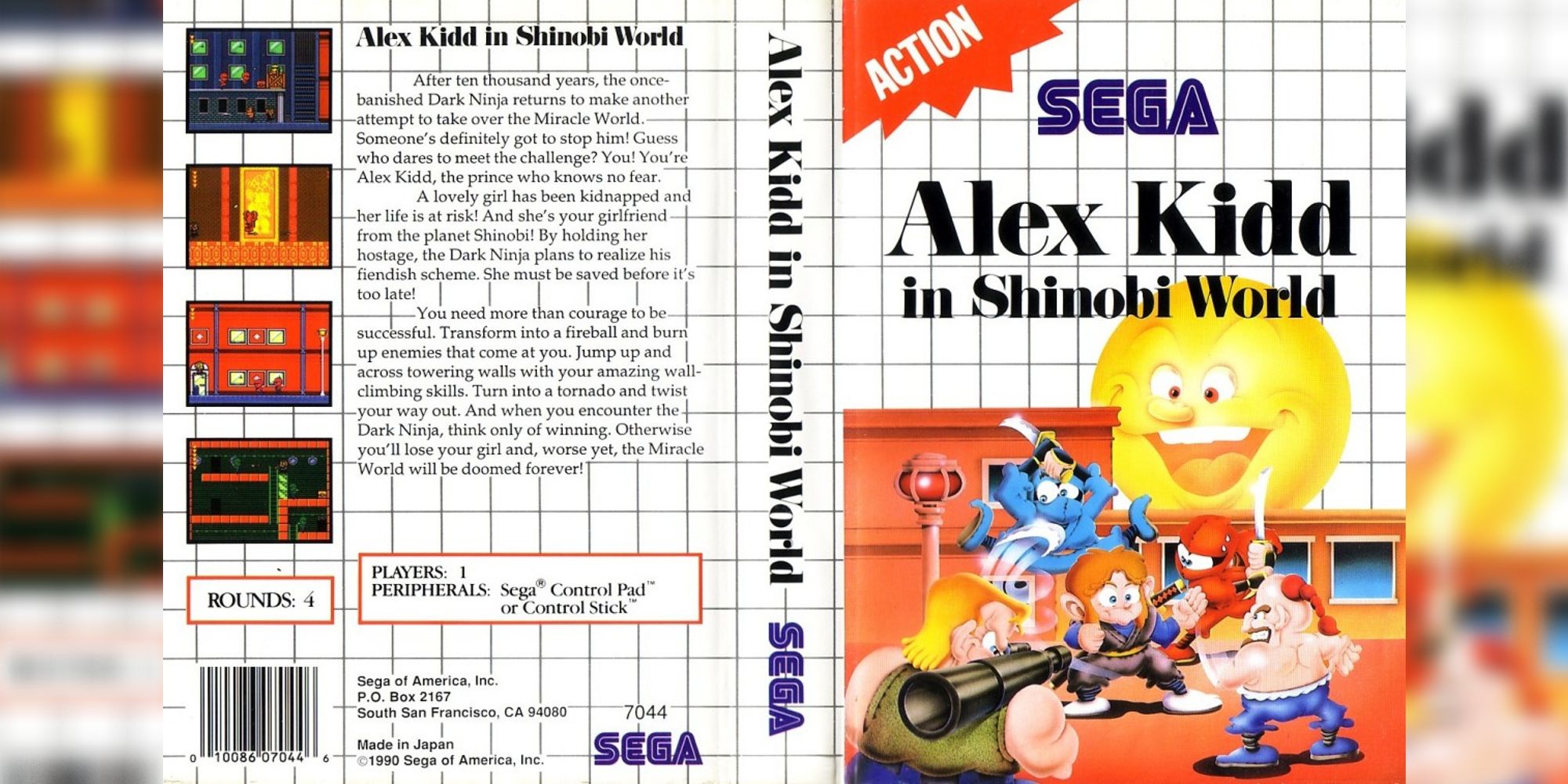 Shinobi is a hack-and-slash arcade game, where you take on the role of a ninja. This is a flagship series of Sega, and was the inspiration behind Alex Kidd in Shinobi World. In this game, you play as Alex Kidd in a parodied version of the original Shinobi game.
Alex Kidd in Shinobi World was met with positive reception upon release. Additionally, this game is only physically available on the Master System. Combining these two facts, it's no wonder that the game is one of the most expensive Master System games out there.
8
Dick Tracy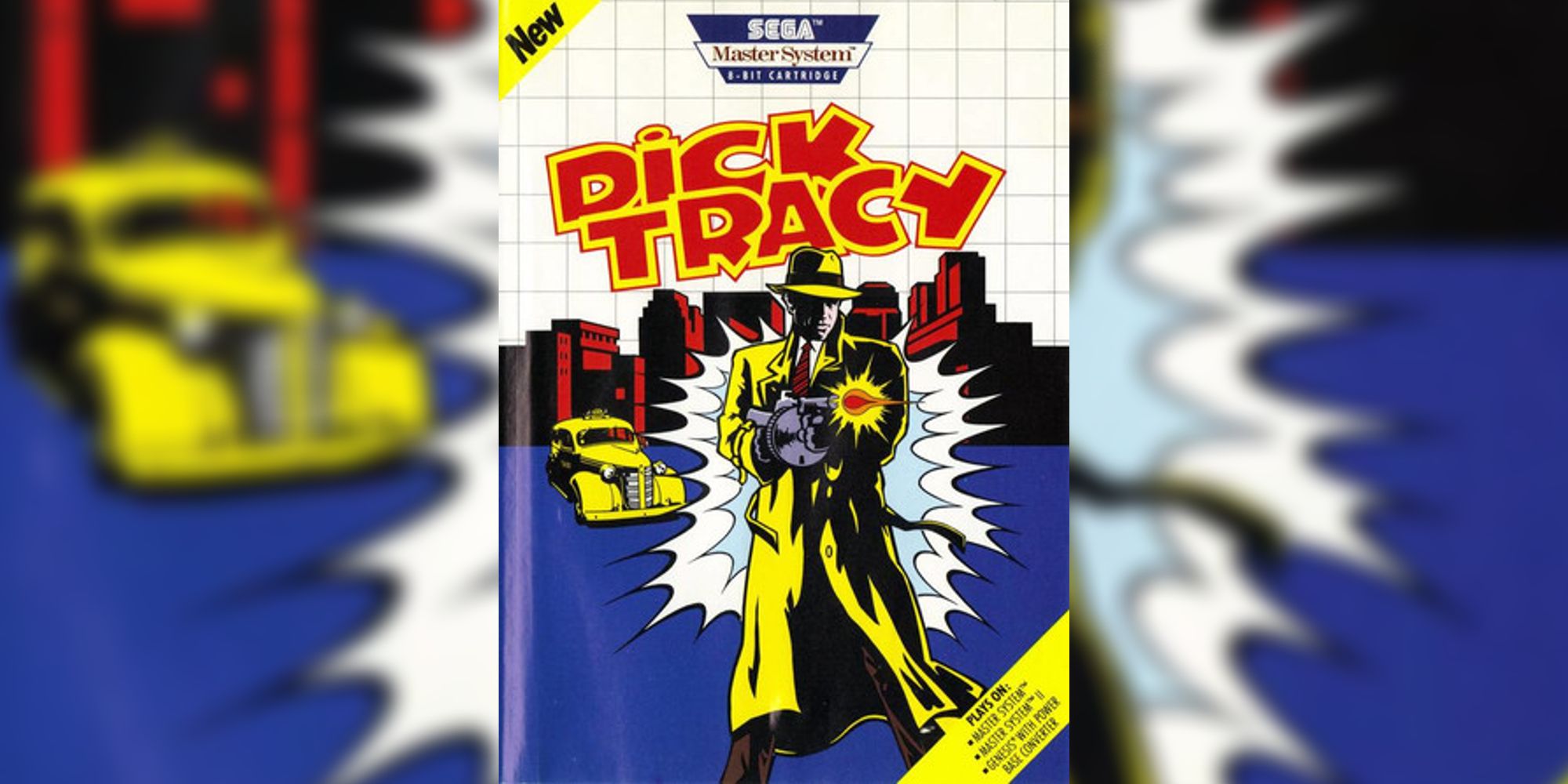 Dick Tracy was originally a comic focusing on the titular character, Dick. These comics first came to be in 1931, telling tales of a police detective. In 1991, this comic inspired a Sega Dick Tracy game, which you can buy for a cool $225.
Dick Tracy comics are still coming out today! You can check out new comics here.
Sega's Dick Tracy game has an interesting history. Developed by Sega Technical Institute, the plot for the game was based on a 1990 Dick Tracey movie. Sega Technical Institute only had two employees at the time, and the game turned out to be a flop.
7
Power Strike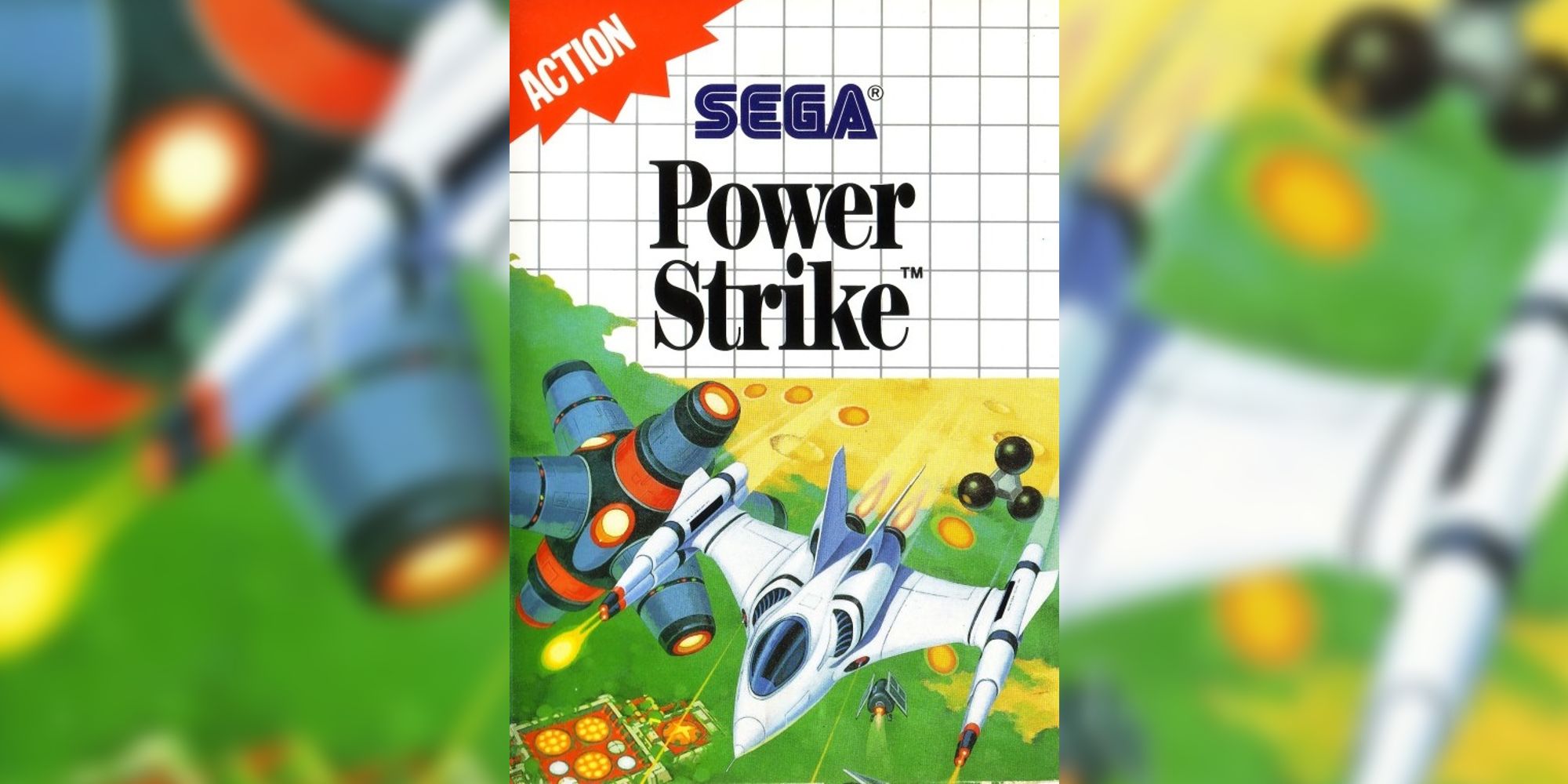 Power Strike makes history as the first mail-order-only game for the Sega Master System. Although the Power Strike series as a few games, this version was the only one to release in the United States. Power Strike is the internationally released version of Aleste, which is the game's original title in Japanese.
Aleste had an anime-like story, which was removed in Power Strike. Additionally, Aleste contained one additional level. Even with these changes, Power Strike remained popular, with the UK Magazine 'Computer and Video Games' describing it as "the best blaster available on the Sega".
6
OutRun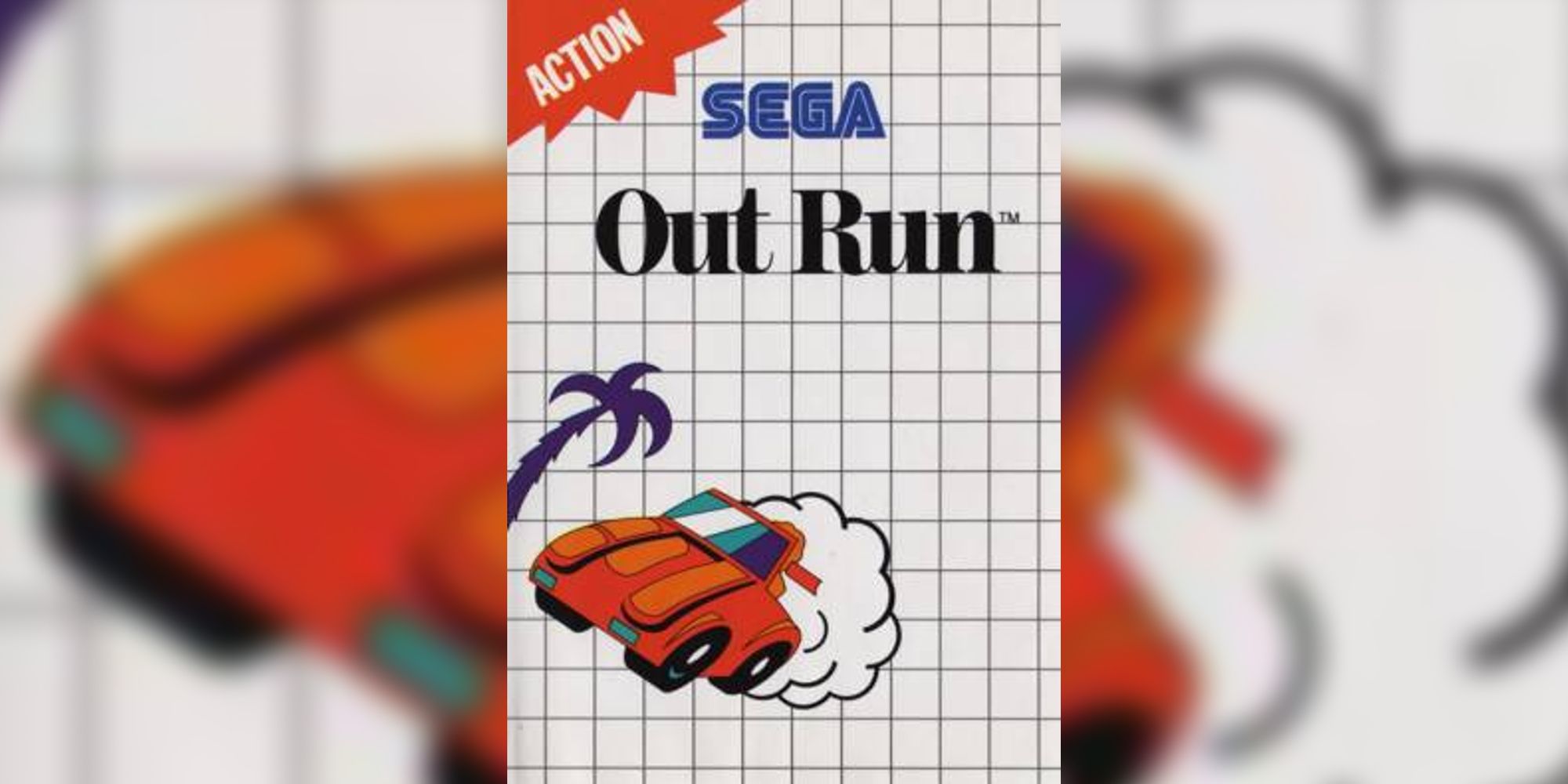 OutRun is another driving game. In it, your task is to reach various destinations while avoiding traffic. What's so great about another driving game, you may ask. OutRun is an incredibly influential game, providing inspiration for many modern racing games such as Forza, Need for Speed, and Burnout.
Overall, OutRun is noted as the most influential racing game of all time. Although this is quite an important title, OutRun was available on several different consoles, making the Master System version less 'rare'. Around the time of OutRun's release in 1986, critics found the Sega Master System version of the game incredibly similar to the arcade version though.
5
Assault City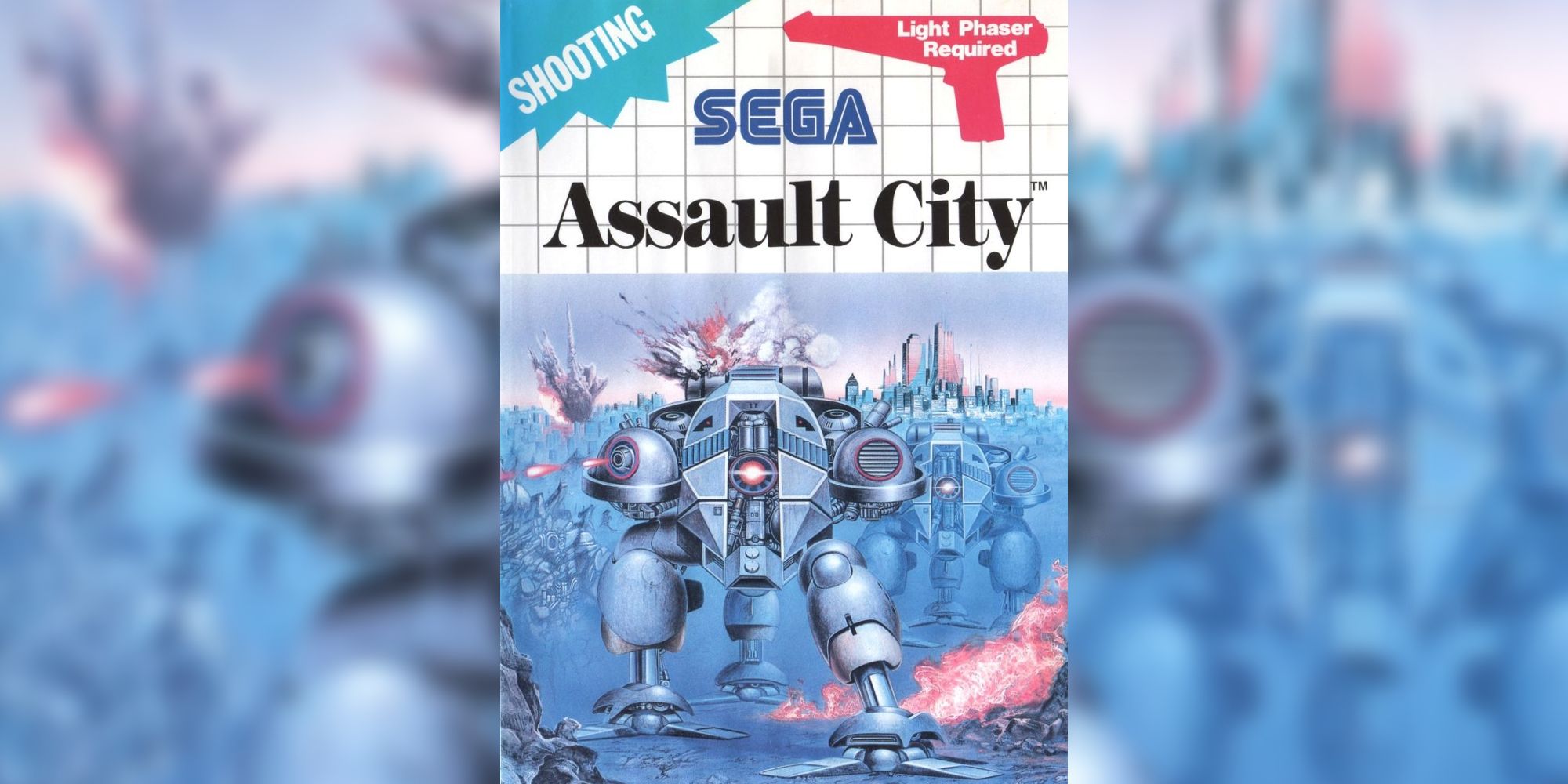 Assault City is another game that was released only for the Sega Master System. The game has two versions; one version requires a D-pad, while the other version required a Light Phaser. That's right, you could play Assault City with a mini gun.
This futuristic game places you in the shoes of Joe, who is one of the last remaining humans. In the world, robots are taking over and destroying all humans. With your Light Phaser, you will need to take down robots that stand in your way. Like many other games on our list, even the manual for the game is expensive, costing you just around $88.
4
Golden Axe Warrior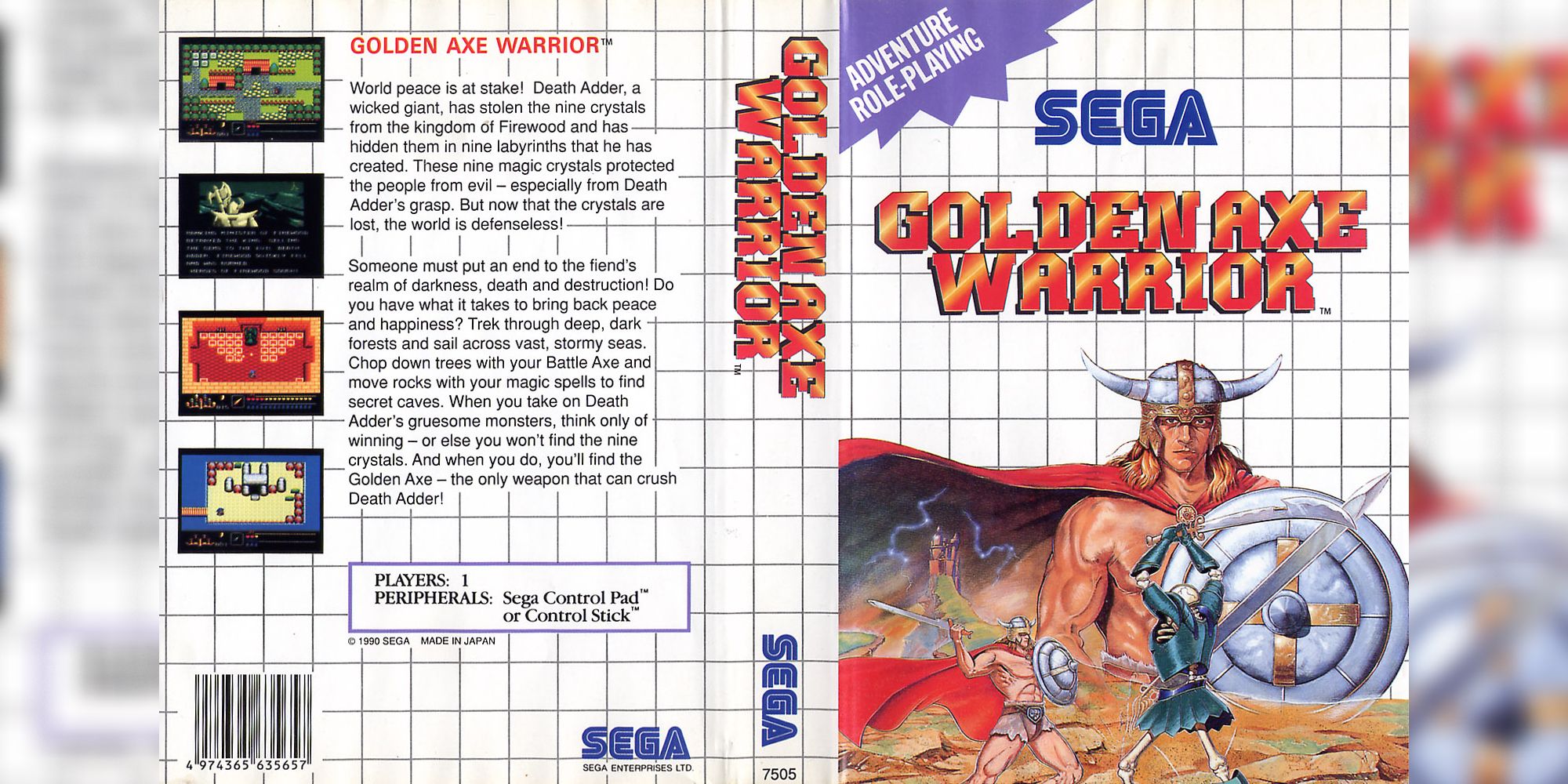 Golden Axe Warrior is a spin-off of the Golden Axe series, and is the first game on our list to have a loose price of $200. Without the box or manual, this game is still quite expensive. Golden Axe was a side-scrolling beat 'em up arcade game, but this spin-off brings more RPG elements to the series.
Interestingly, this is one of the rarest games available on the Sega Master System. What's more, the game doesn't even have the best reviews. At the time of Golden Axe Warrior's release, it was met with positive criticism, but over time, many pointed out the similarities to The Legend of Zelda, calling it a rip-off.
3
Sonic the Hedgehog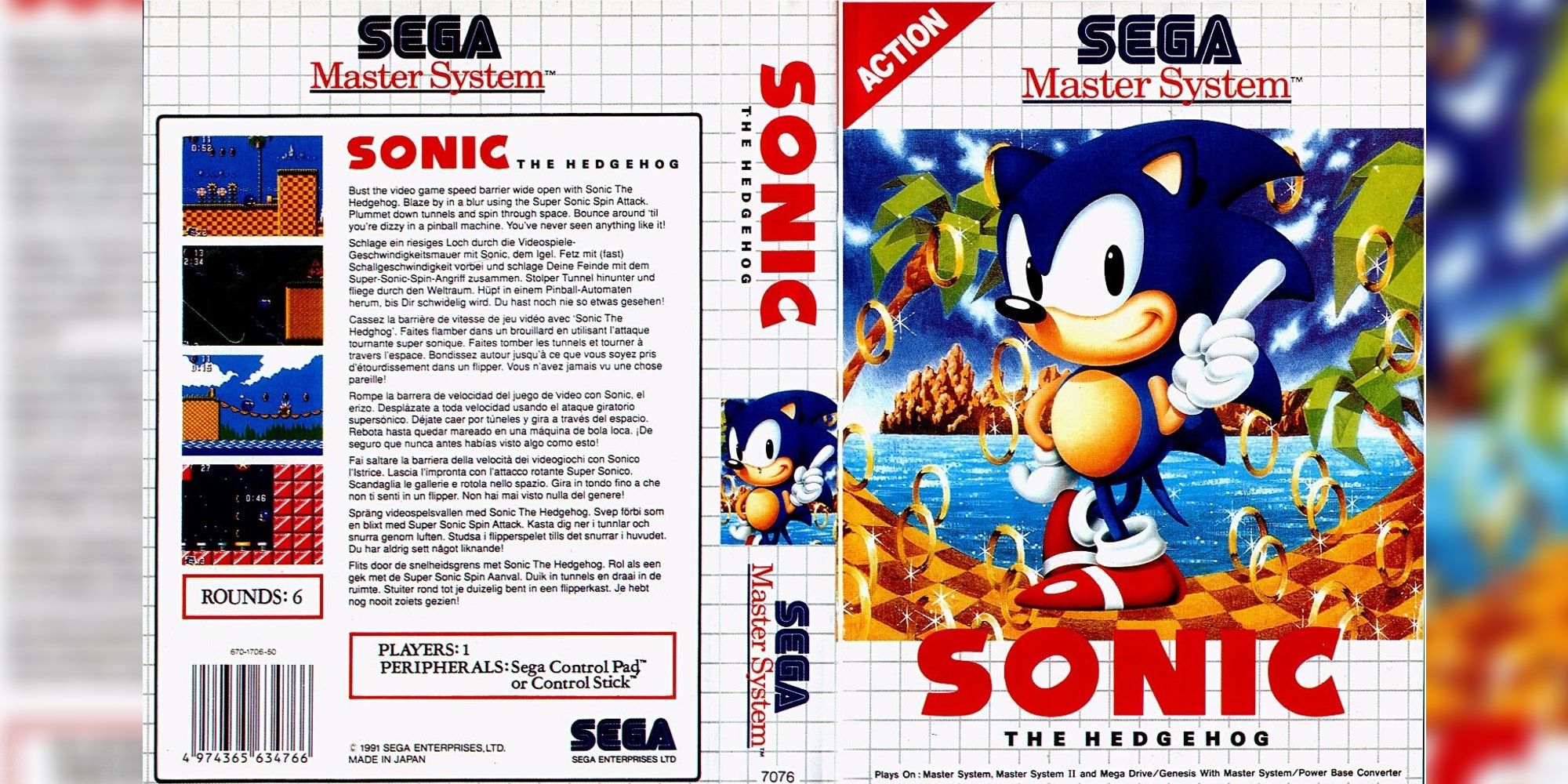 We can't have a list of Sega games without talking about Sonic. In 1991, Sega released the very first Sonic game for the Sega Genesis. A short while later, a version for the Game Gear and Master System was released, which is the version on our list.
Sonic is the iconic mascot of Sega, so it makes sense that the original Sonic game earns the third place spot on our list. To this day, critics across the internet agree that Sonic the Hedgehog is one of the best games on the Master System.
2
Mah-jong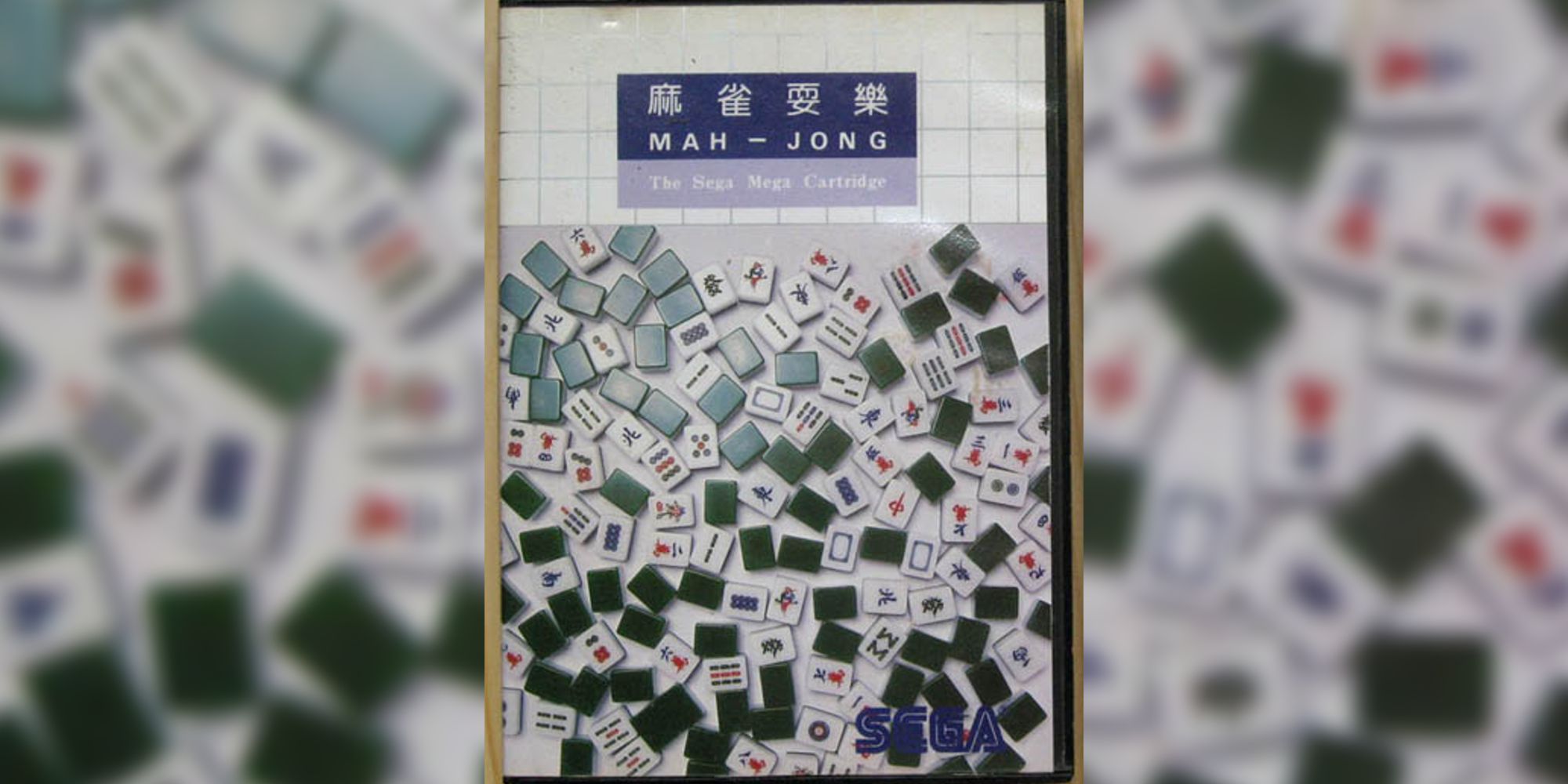 You probably weren't expecting to see Mah-jong on this list, but here we are. Mah-jong is an old game that originated in China within the 1800s. A video game version of Mah-jong released for the Sega Master System, appealing to those young and old.
Not much is known about this game, but it seems to have only been released in Japan and Hong Kong, which may lead to the rarity of this title.
1
James Buster Douglas Knockout Boxing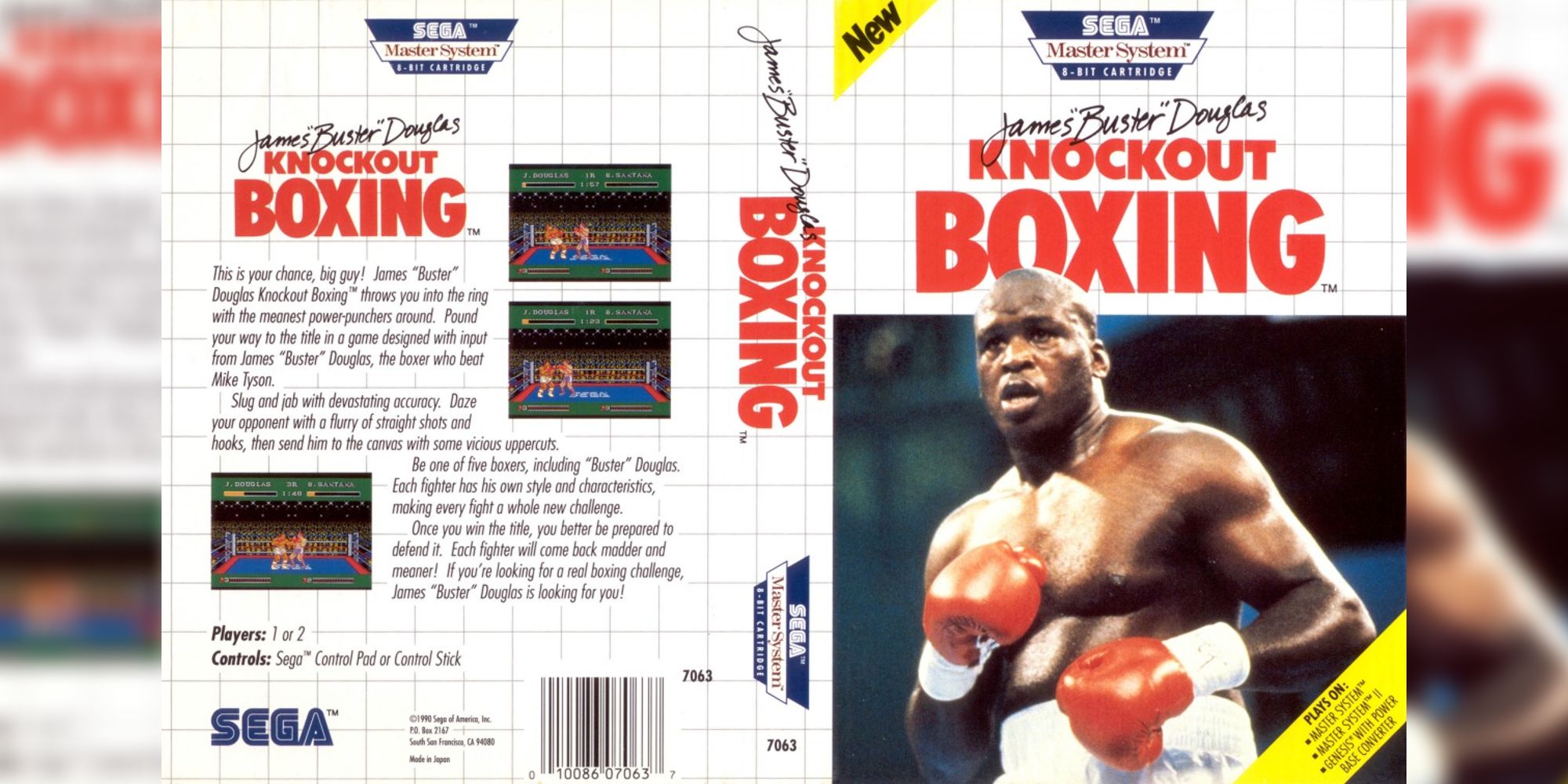 In first place, we have James Buster Douglas Knockout Boxing. This is the first and only game on our list to sell for above $1,000. Releasing in 1990, the game focuses on James Douglas, a real-life boxer. Douglas is an American boxer, known for beating Mike Tyson, which was no easy feat.
There are two Sega games with this game; one for the Genesis, and one for the Master System. The Genesis version is entirely different from the Master System version. Our Master System version was inspired by George Foreman's KO Boxing, which was essentially the same game but with a different main character.
Source: Read Full Article