Marvel's Midnight Suns is not a short game. While the developers estimate a single playthrough can take 40-60 hours, I can tell you from experience that finding all the collectibles, going to all the club meetings, and maximizing your friendship with a few heroes can take closer to 80 hours. There's a great incentive to replay Midnight Suns in New Game+ if you want to continue building your friendships, pushing to higher difficulty tiers, collecting new abilities, and maybe even try following the opposite path of Light and Darkness, but at a certain point you will inevitably exhaust the content available – at least until the DLC characters are released early next year.
The good news is that there's plenty more Midnight Suns out there if you just can't get enough. Whether you're looking for source material or ways to extend the game, you won't run out of Midnight Suns to consume anytime soon.
The best place to start is the original Midnight Suns comic book crossover event from 1992. Rise of the Midnight Sons is a six-part story which each part set in a different title. While the story still follows the antics of Lilith, Mother of Demons, the team is quite a bit different. The Hunter doesn't exist, and the core heroes battling Lilith are Ghost Rider (Daniel Ketch and Johnny Blaze, not Robbie Reyes), Morbius, a team of mystics called the Darkhold Redeemers, and the Nightstalkers, otherwise known as Blade, Frank Drake, and Hannibal King. Most of these characters are referenced in Marvel's Midnight Suns, so if you'd like some more context for the game – albeit in a very different story – you can find the entire event on Marvel Unlimited.
If you're interested in stories that specifically tie into the game, there's a prequel novel called Midnight Suns: Infernal Rising by S.D. Perry, who has also written several Alien, Resident Evil, and Star Trek novels. Infernal Rising takes place in the months prior to the Avengers' arrival at the Abbey when Ghost Rider, Nico, Magik, and Blade are still learning how to work as a team. Together they take on a team of villains called the Triumvirate that aims to destroy Mephisto and seize his domain. There's a lot of nice backstory that helps establish the dynamics between the Midnight Suns and the Caretaker while revealing more about how each of them ended up at the Abbey.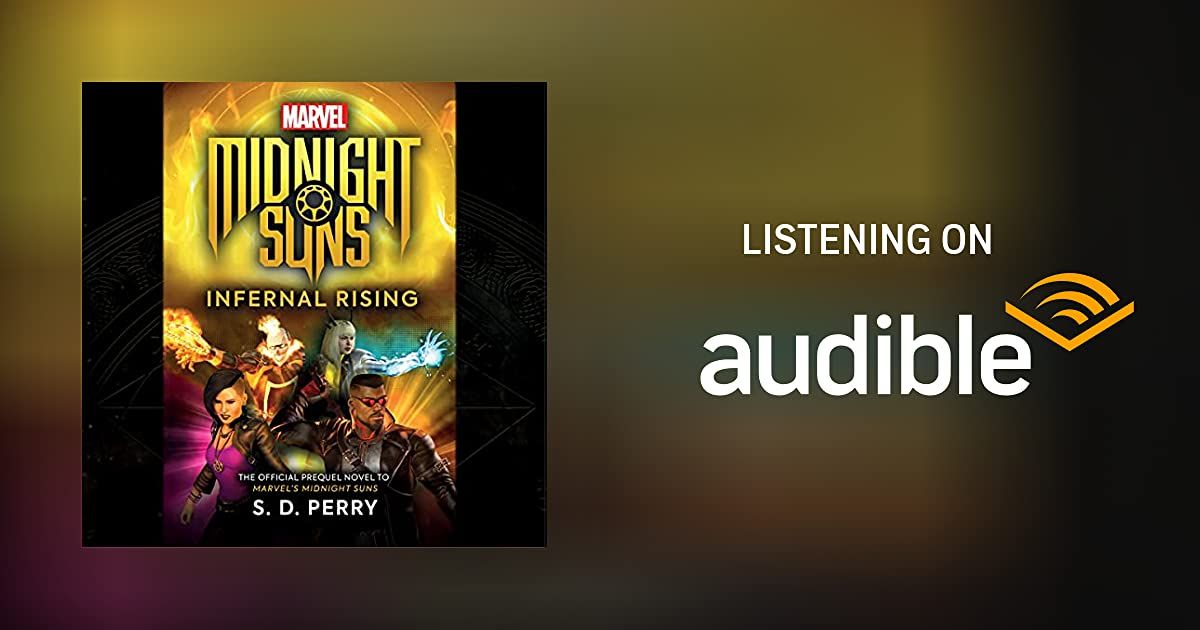 You can also get more background on the game by watching the prequel shorts, a five-part mini-series on Marvel's YouTube channel. These animated shorts introduce Magik, Nico, Blade, Ghost Rider, and Lilith and feature the same voice cast from the game. They're only five minutes each so even if you're not keen to pick up an entire book, they're worth a watch.
Finally, Marvel is currently publishing a five-part Midnight Suns mini-series. The first three are available right now, while part four and five release at the end of December and January respectively. The series has the same unique spelling as the game and features many of the same heroes, like Magik, Wolverine, Nico, and Blade, but it has a completely unrelated story that's closely related to the Strange Academy series. It's odd that the series doesn't tie into the game more directly, but on the plus side, it has Doctor Doom in it. Midnight Suns isn't available on Marvel Unlimited, but you can buy digital copies of each issue on Amazon Kindle.
Source: Read Full Article