After the immensely popular Two Point Hospital, the team at Two Point Studios decided to take us back to school. Two Point Campus shares many similarities with its predecessor, but perhaps the most exciting new feature is the courses your university can run. There are 17 to unlock, however you begin with just one, Scientography.
The tutorial over the first few courses will teach all the basics you need to know, at which point you can finally begin exploring all the greatness the various courses offer. Each course brings something new, although some are considerably more entertaining. As difficulty is already labeled alongside information on a course, this list will be ranked by how enjoyable they are to play.
17

General Knowledge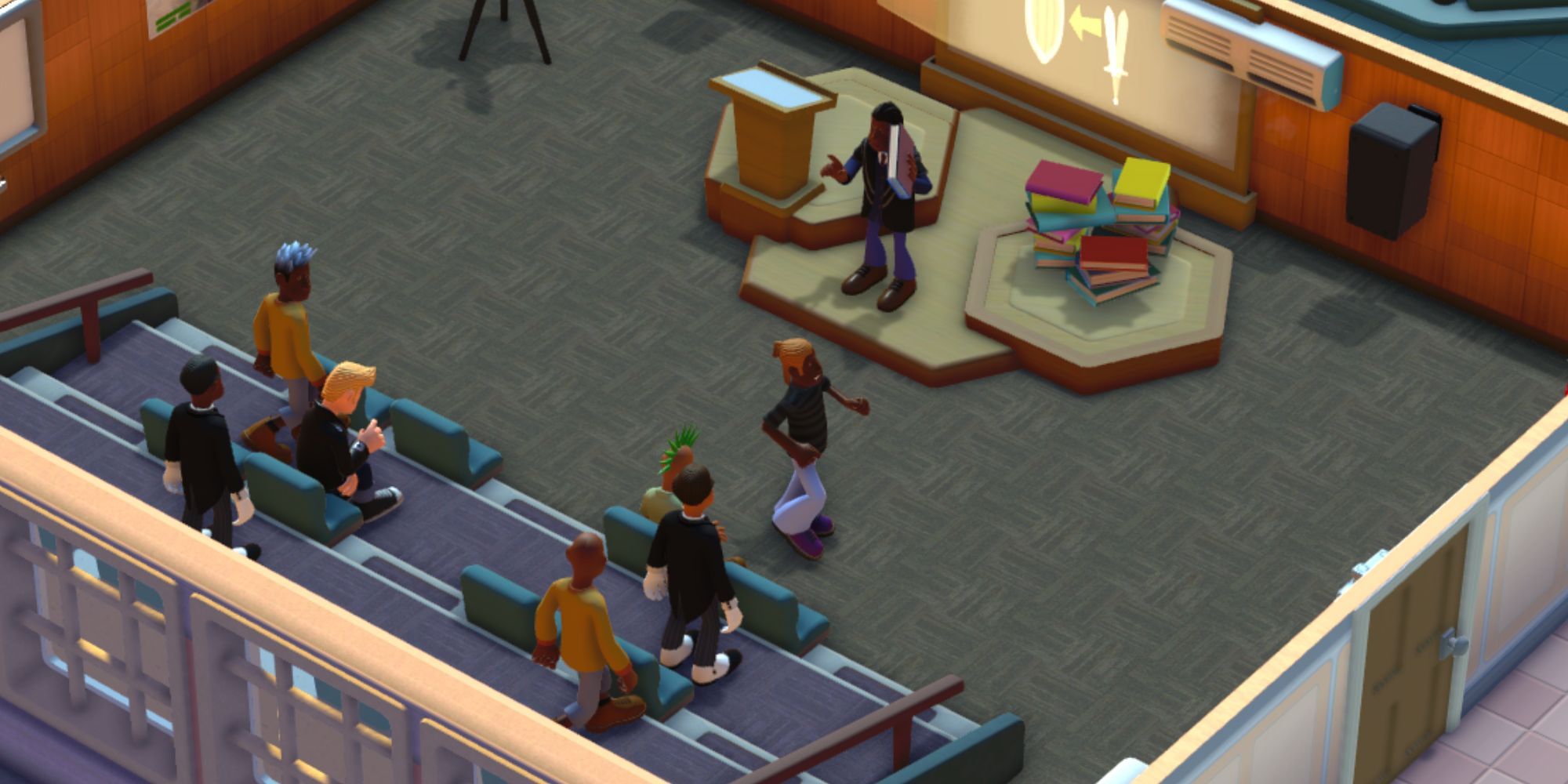 General Knowledge is one of two courses unlocked via the research lab, the other being School of Thought. Tuition fees are on the smaller side, so there's an incentive if your campus runs short on cash. It's also effortless to complete. However, there's very little interactivity, with the only academic-specific room required being a lecture theatre.
Each General Knowledge course lasts a year, and student types range from archetypes like Class Clowns to Posho's. ​​​​​​​
16

Money Wangling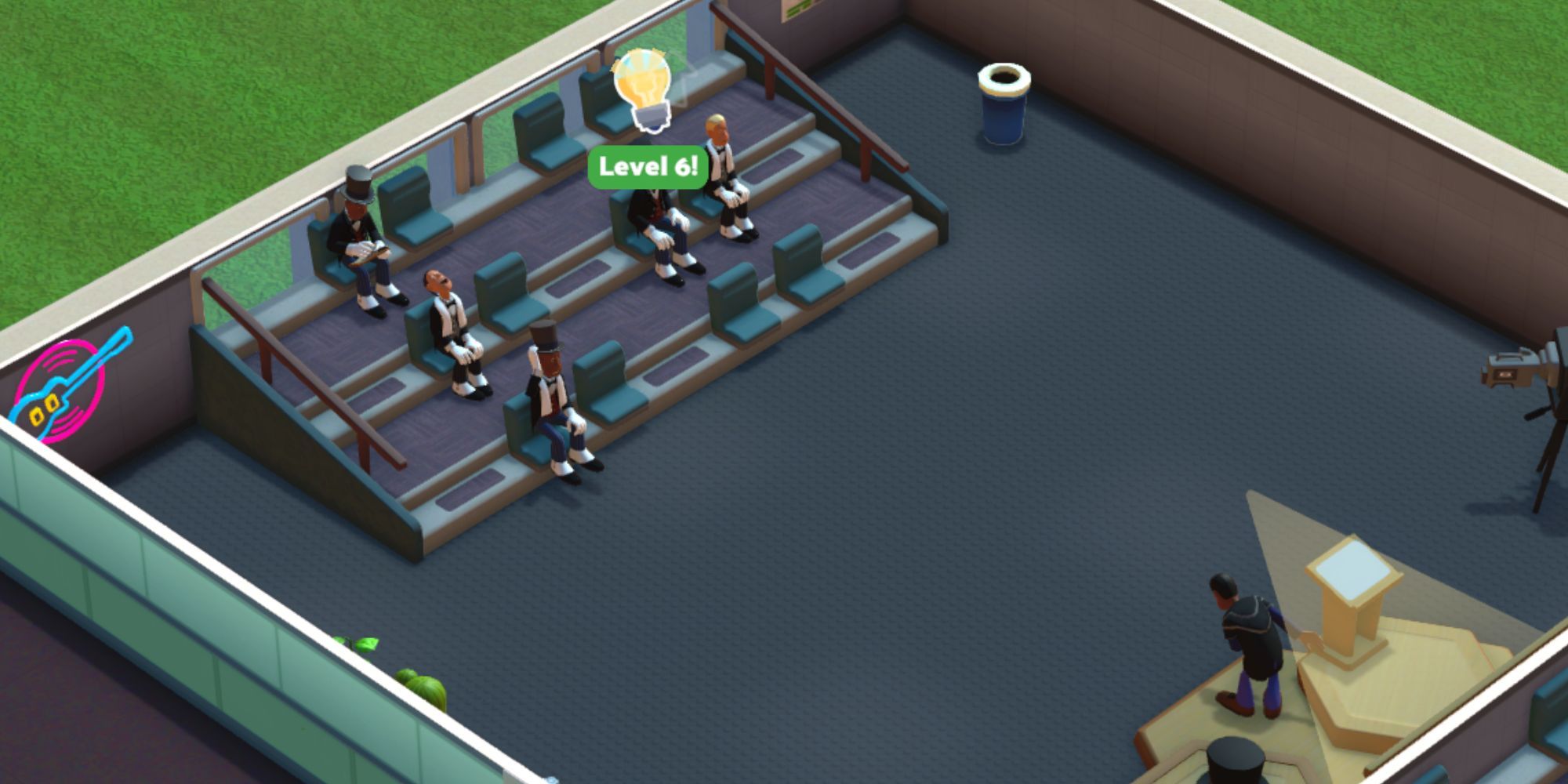 Money Wangling unlocks after acquiring Noblestead, and is focused on teaching students how to milk as much money from others as possible. Given how malicious the summary sounds, the course is filled with solely Posho student types who learn tricks that teeter along the lines of morally deplorable acts.
Much of the course progress occurs in the lecture theatre or library, so significant interactivity isn't present. However, watching the Money Wangling students waltz about like they own the place never gets old.​​​​​​​
15

Countercultural Studies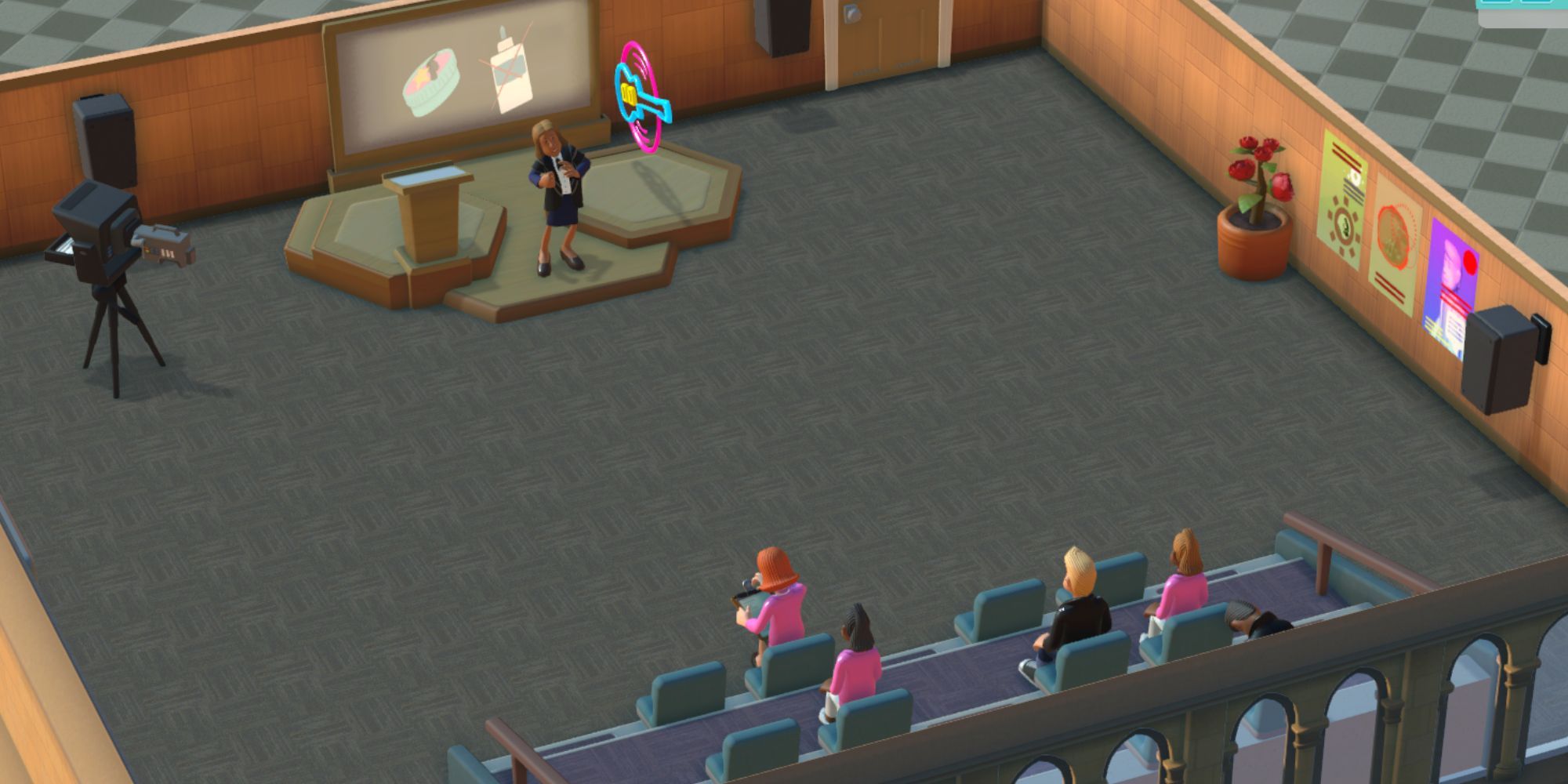 Countercultural Studies is a strange one, because it's the least plausible course out of the lot, and this is a game where mixing potions and performing incantations is a vital part of the curriculum. Even though the summary focuses on teaching rebellion to students, most of the course takes place in the gym and, again, the lecture theatre.
Decorating the gym the way you want is amusing, since there's a ton to mess around with; you can go all out on the gymnastic equipment and make it a luxury place to thrive, or focus on nothing more than exercise apparatus.​​​​​​​
14

Internet History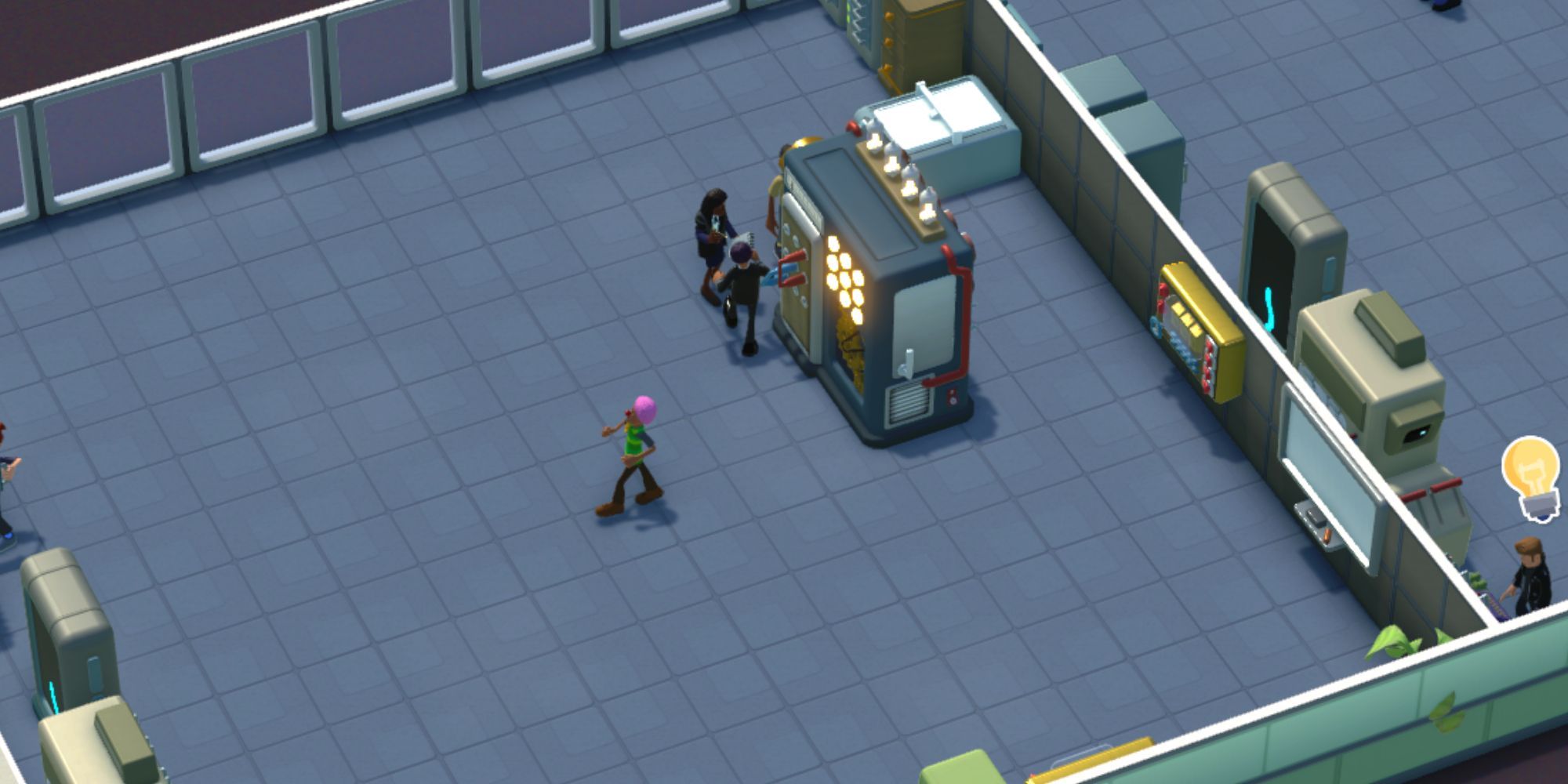 Two Point Campus has a couple of options around the internet or technology as a whole. Internet History is the simplest of these. The course lasts three years and is middling in difficulty, becoming available once unlocking the third university in the game (Mitton University).​​​​​​​
The overall gameplay is a mixture between Robotics and Virtual Normality, and while it never reaches the heights of these two, it can be an entertaining filler for your spare time.
13

School Of Thought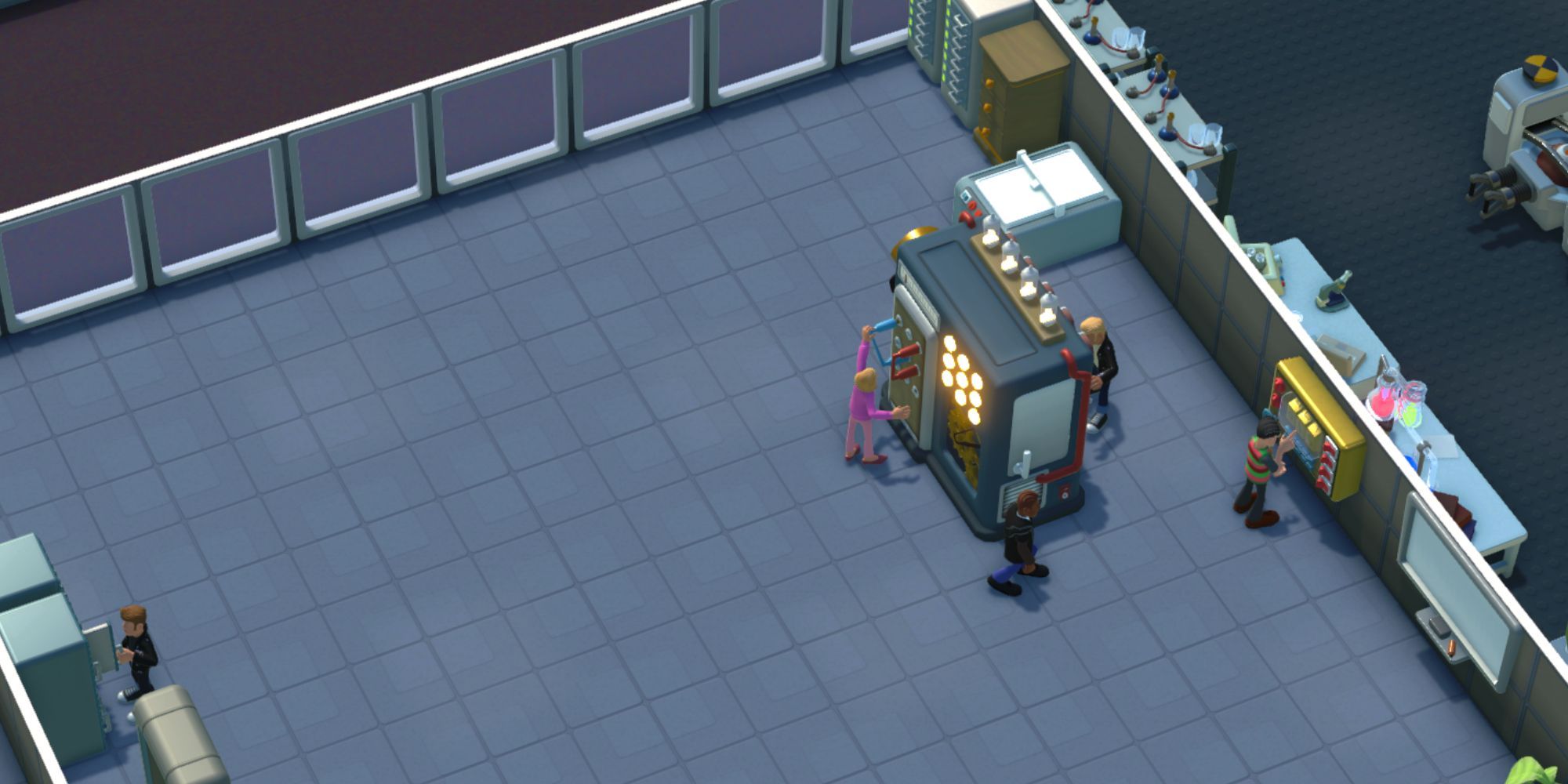 School of Thought is the most challenging program, as it not only includes a wide variety of student types but requires five academic-specific rooms across its four-year duration. You'll need a lecture theatre, computer lab, science lab, gym, and VR lab, among other necessities like dormitories, to keep students refreshed.
The difficulty of this course is what makes it better than it otherwise would be, as the added challenge requires your undivided attention.
12

Funny Business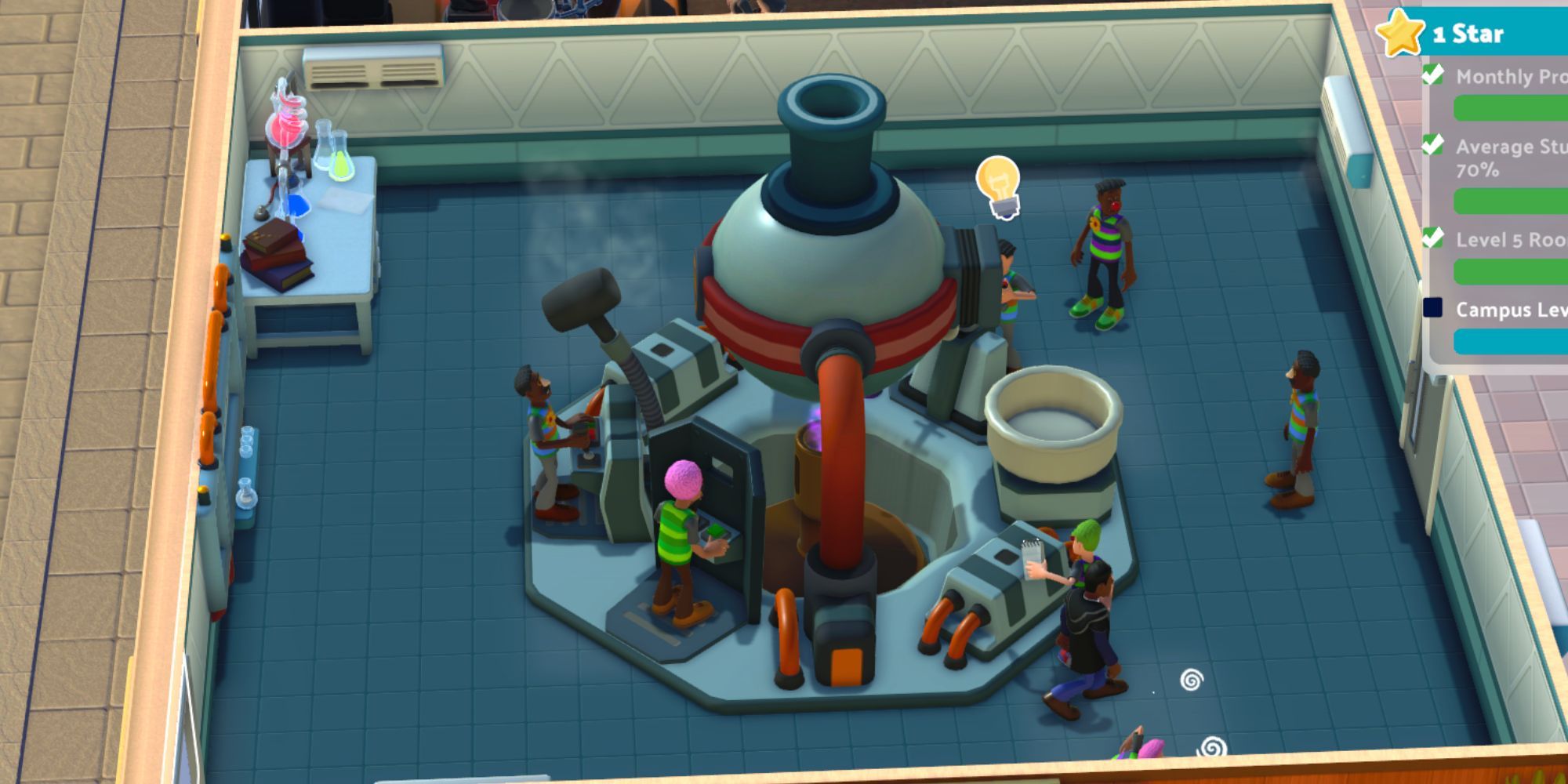 From here, courses become more compelling, whether it be the comedy, mechanics, difficulty, or a mixture of all three. The Funny Business program is all about making your students as comedic as possible. This is an excellent time for you to make the most of any clown-themed furniture as all students on the course are of the Class Clown type.
Students walk around wearing red noses and bright hair, and never even bother to take them off when it's time for bed. They're truly committed to the cause.​​​​​​​
11

Robotics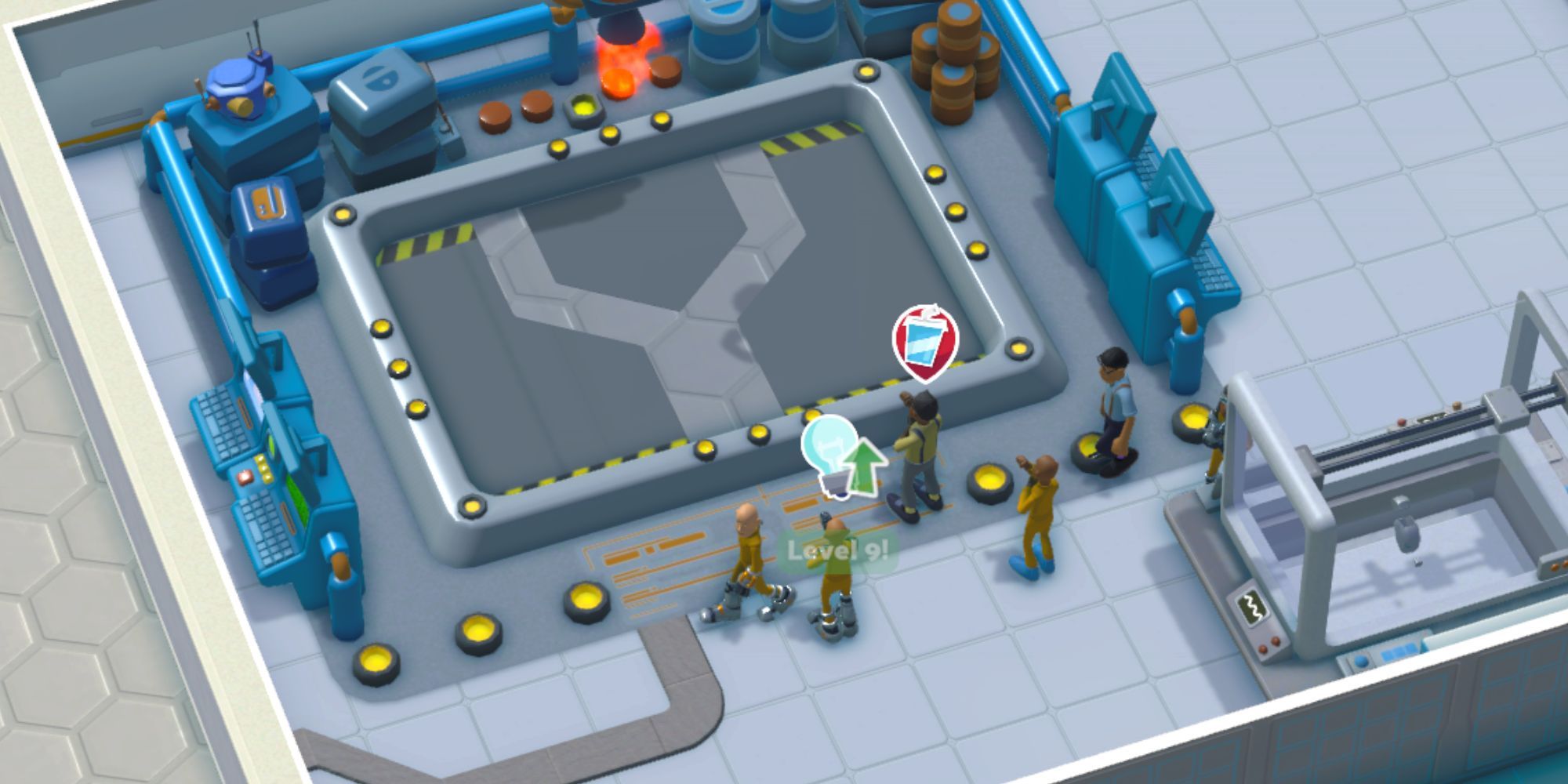 Once earning a one-star campus on the maps Freshleigh Meadows, Piazza Lanatra, Mitton University, and Noblestead, you're free to try out the Sandbox mode. One of the best courses to select while playing creative mode in the sandbox is Robotics, since you'll be free to spend as much as you want without worrying about going into significant debt.
Robotics can be one of the most expensive courses, because of the price tag on additional equipment and even most of the base necessities. Luckily, it's also one of the best choices for something that every player will enjoy.
10

Musicality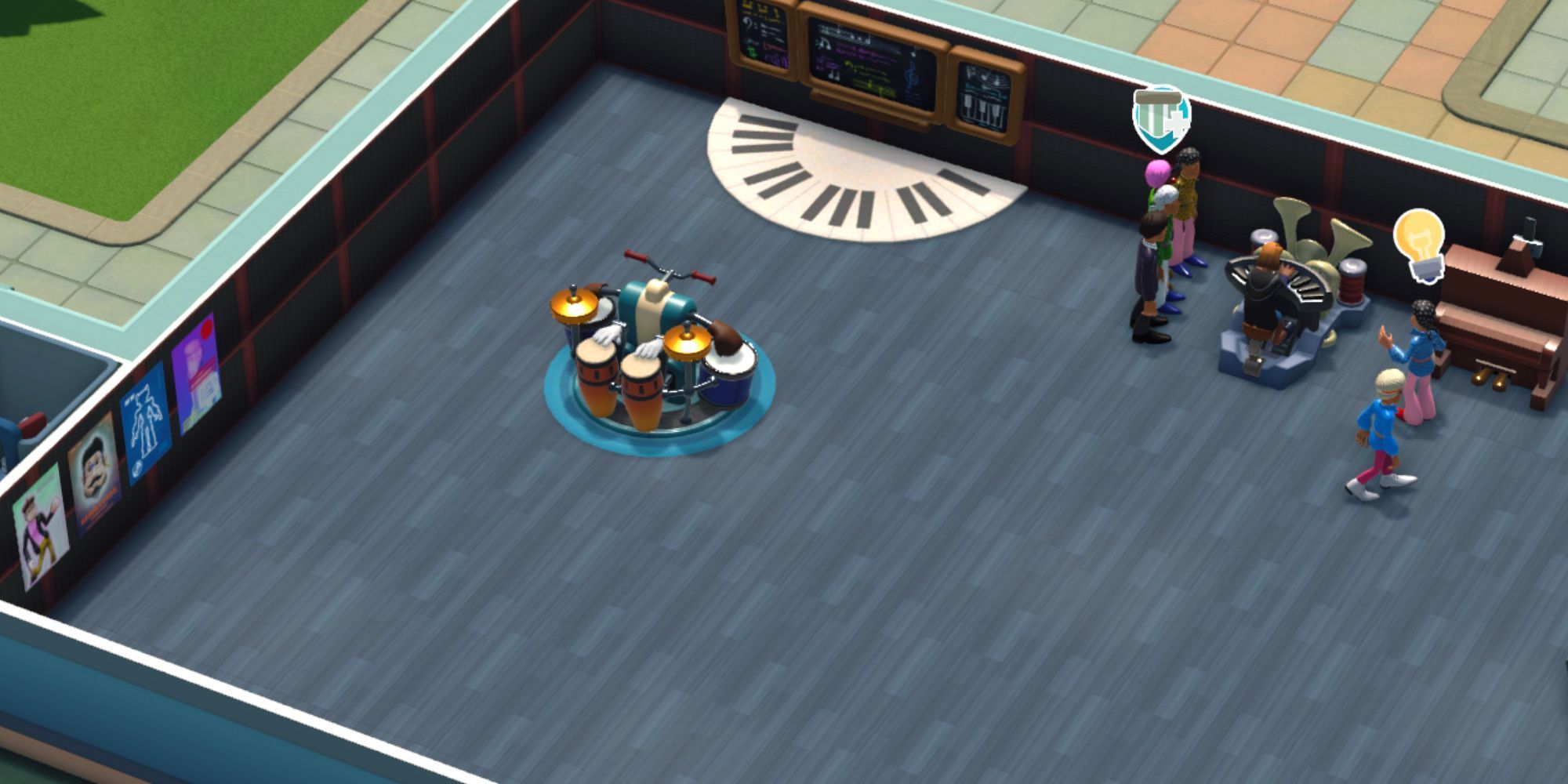 Musicality is a guaranteed success, even if it is one of the more complex programs. You have some easier-to-manage students who won't make much fuss other than needing decent living and high-level entertainment spots like the student union. If you run it alongside other courses, you'll already have the library equipment required for your students.​​​​​​​
Musicality is also one of the best for simply sitting back and watching your students learn as you see them go from struggling to play a note on the strings to being the best in their class. And fortunately for us, there's plenty of spare time to host parties as these are a core part of learning for your students.​​​​​​​
9

Virtual Normality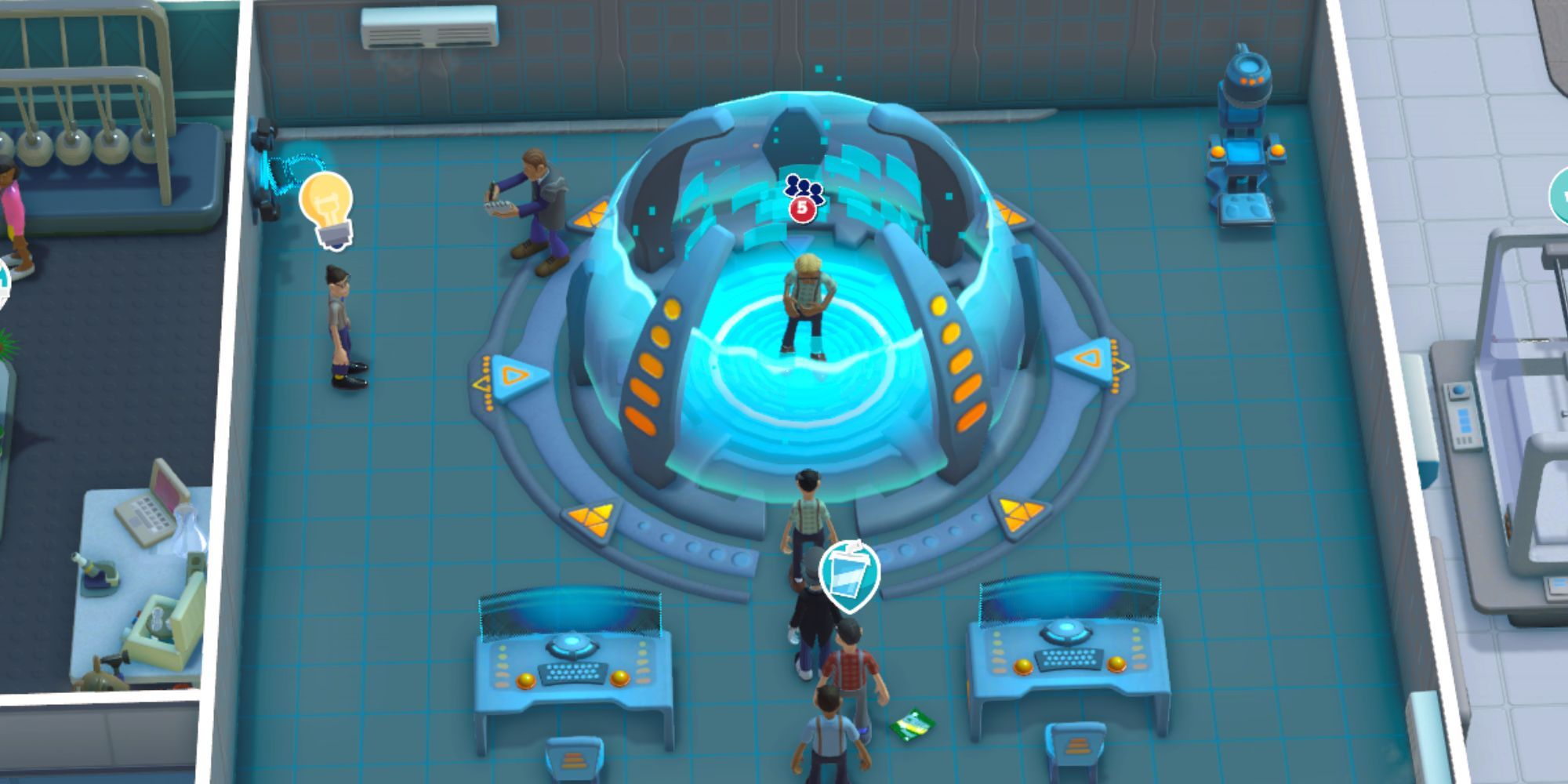 Virtual Normality is technically just VR with a different name, except the method is much more advanced than putting on a headset and is more like messing around with giant, dangerous mechanical contraptions. These contraptions are present throughout the three-year duration and only get deadlier with time.
The high-tech VR instruments give the campus a revitalized futuristic look where everything comprises shades of blue. And better yet, it's another wildly engaging program to chill out and watch.​​​​​​​
8

Archeology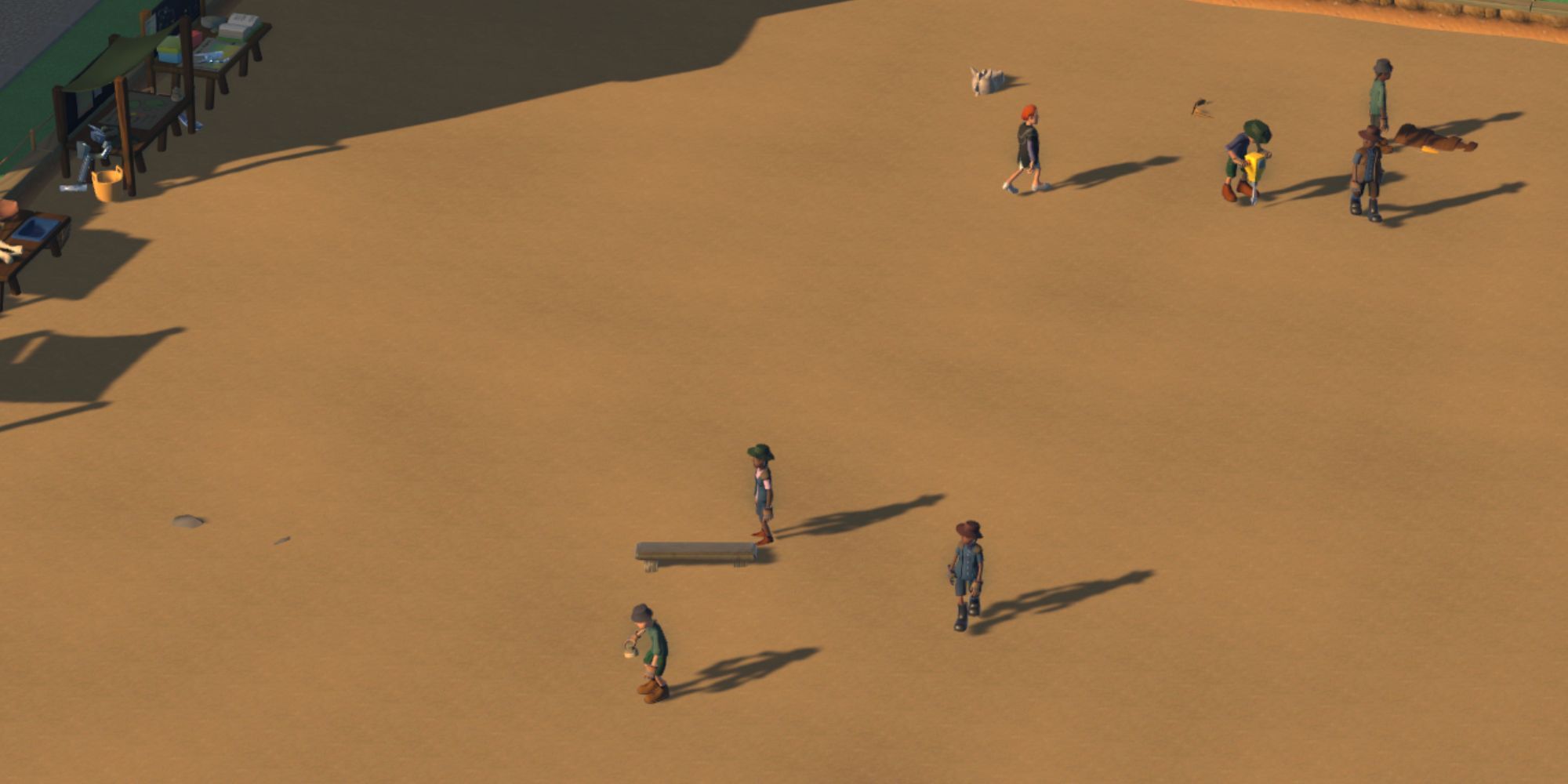 Very few games explore the idea of being an archeologist or having a similar occupation. If you want to live out this fantasy in simulation form, why not try out the Archeology course, unlocked alongside the Pebberly Ruins university? Playing this on its original map is the way to go, as the surroundings of overgrown wildlife and stretches of grass make your campus look befitting of an Indiana Jones set piece.
But the biggest draw is attempting to excavate the best things you can find. Who cares about finding a fossil or two when there are dinosaur bones to be found?​​​​​​​
7

Dark Arts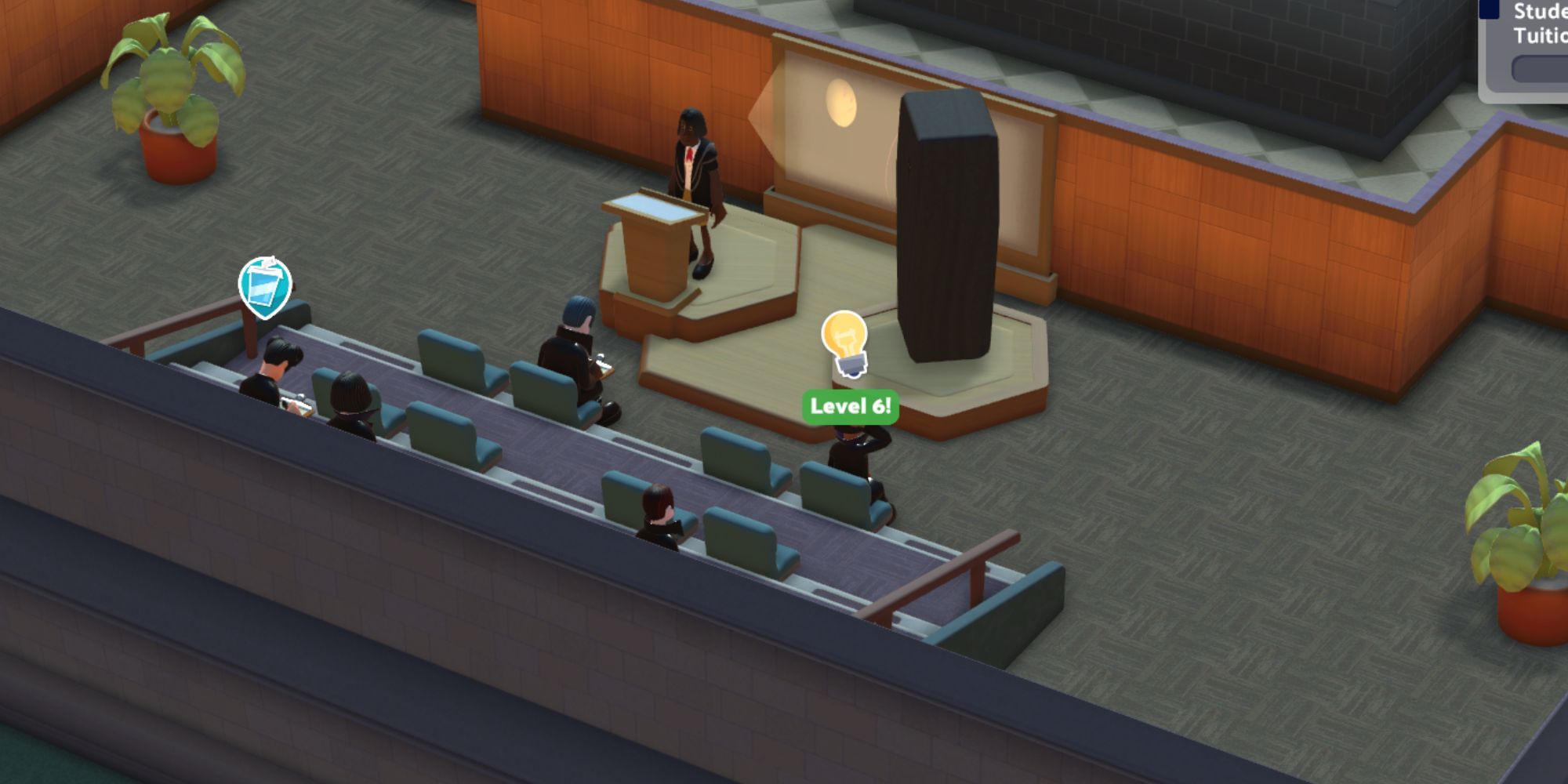 Dark Arts are one of the two courses you unlock upon entering Spiffinmoore, with the other being Wizardry. These two will be played together in their first appearance, so they share a room or two and can be played similarly. As the name suggests, the student types are naturally brooding, dressing like a bygone era of vampires or, as the game likes to call them: goths.
Completing the two-year duration is grueling and will take fantastic planning to keep your finances in check, but the gothic ambiance is unlike anything else Two Point Campus offers.​​​​​​​
6

Scientography
In many cases, the first thing you're introduced to turns out better than almost anything in the late game, which is undoubtedly true for Scientography. A few later courses are a little better, but Scientography still managing to secure a top spot shows how memorable it is.
The steps are simple, and you'll only need the essentials including the science lab for the academic side. Students are easy to please, money is easy to manage, and its simplicity helps keep the energy continuously entertaining no matter how much you play.​​​​​​​
5

Spy School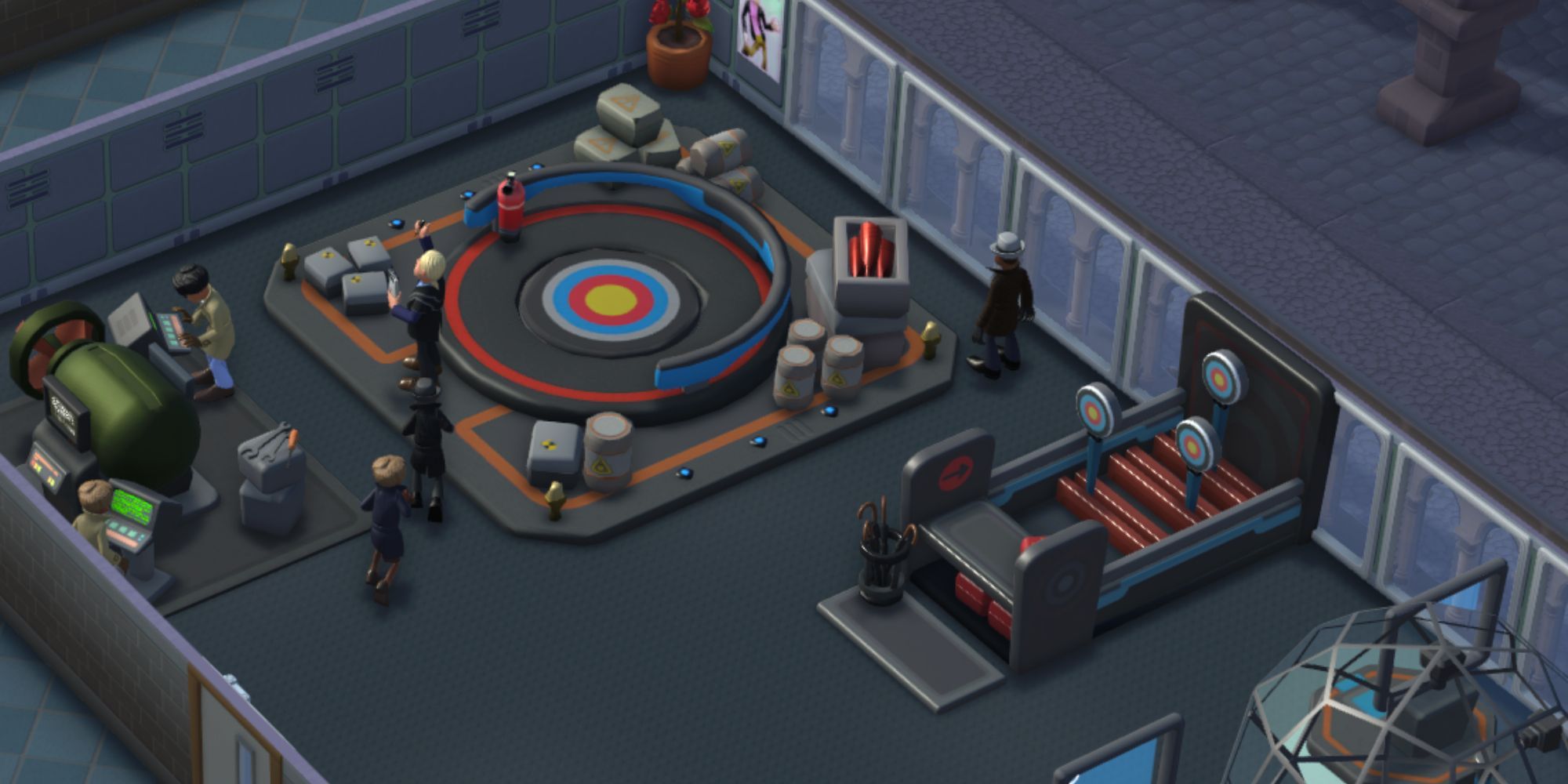 Is there anything cooler than imagining yourself as a badass spy from a fast-paced action movie? Maybe as the next James Bond or a reimagined version of your favorite action hero? Well, while Spy School is merely a pixel form of this dream, it's an incredibly thrilling experience to dive into and explore.
Your spy students will walk around the campus like sneaky intruders, like they're practicing for future employment even outside of class. You also search around the grounds for Moles, assisting your janitors whenever they decide to invade your place of work.​​​​​​​
4

Gastronomy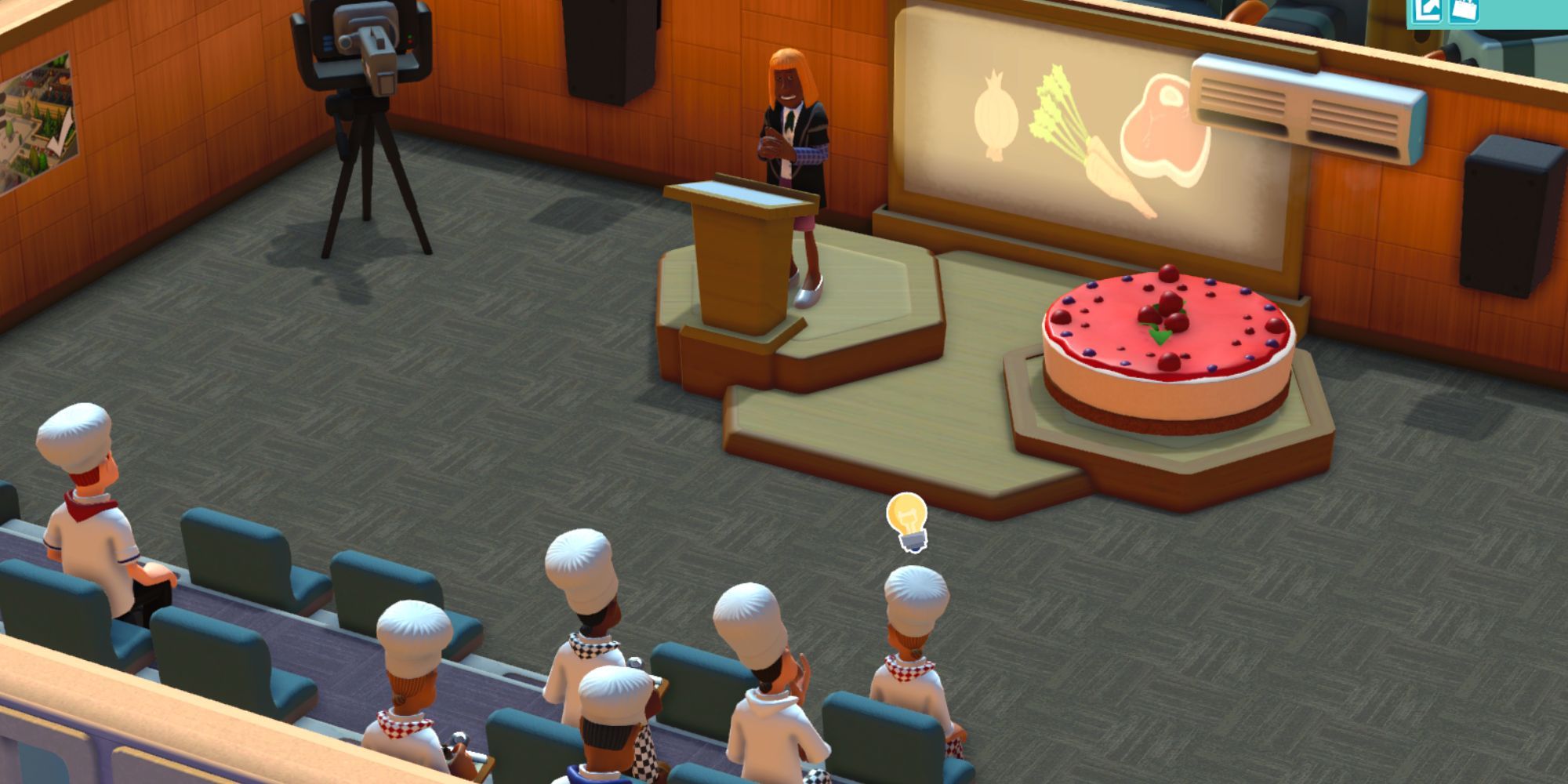 Become a Michelin star chef in three years without the hassle and day-to-day struggles of actually learning the craft. Build some rooms, hire a few teachers and throw your students in front of the fire. You'll be good to go.
Create delicious-looking meals and level up your students to compete in prestigious cooking competitions. Even if you lose and all else fails, you'll still have a yummy cake to fall back on.​​​​​​​
3

Wizardry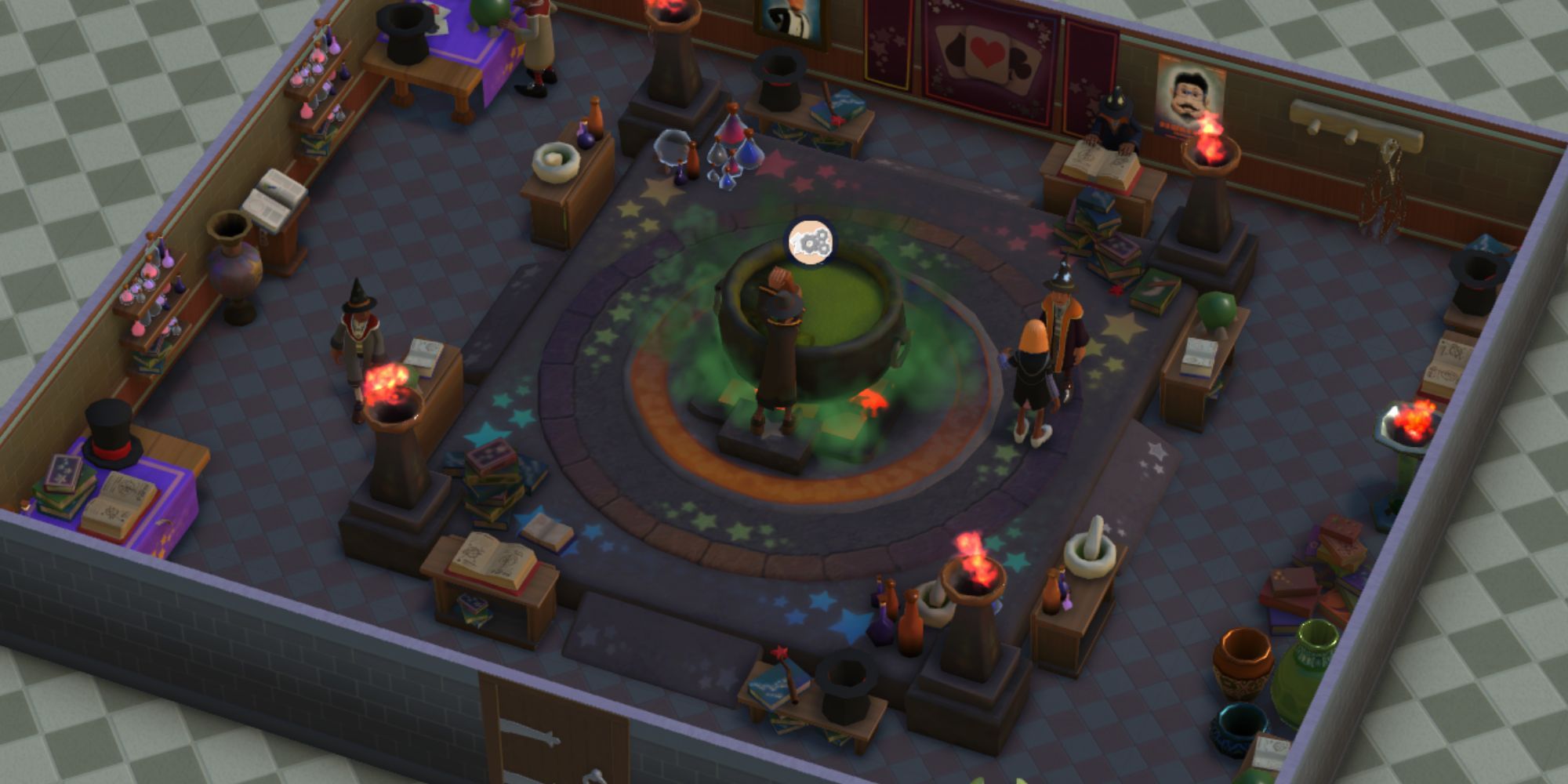 Wizardry was probably made with 2000s dark fantasy RPG fans in mind, since every game under the sun at that time had a magic-focused plot. But, even if the only fantasy precedent is the magical nature, it's inarguably an enthralling way to spend your time. Turn your students from struggling wizards to capable young adults by teaching them how to control their gifts and also where to buy the best magic-themed ornaments.
There are a few interactive elements, like dealing with magical storms and intrusions from former student Nefaria Munch (appropriate evil name), making it feel like the odds are stacked against you.​​​​​​​
2

Academic Exercise
Sports aren't for everyone. However, Two Point Campus has done something remarkable with its exercise-based program, melding it with comedy and witty antics to make it more than simply playing a sport.
One of the main factors of the course is the Cheeseball tournaments you partake in to prove the status of your students. Work through these tournaments until you can take on the infamous Jumbo Mega team.​​​​​​​
1

Knight School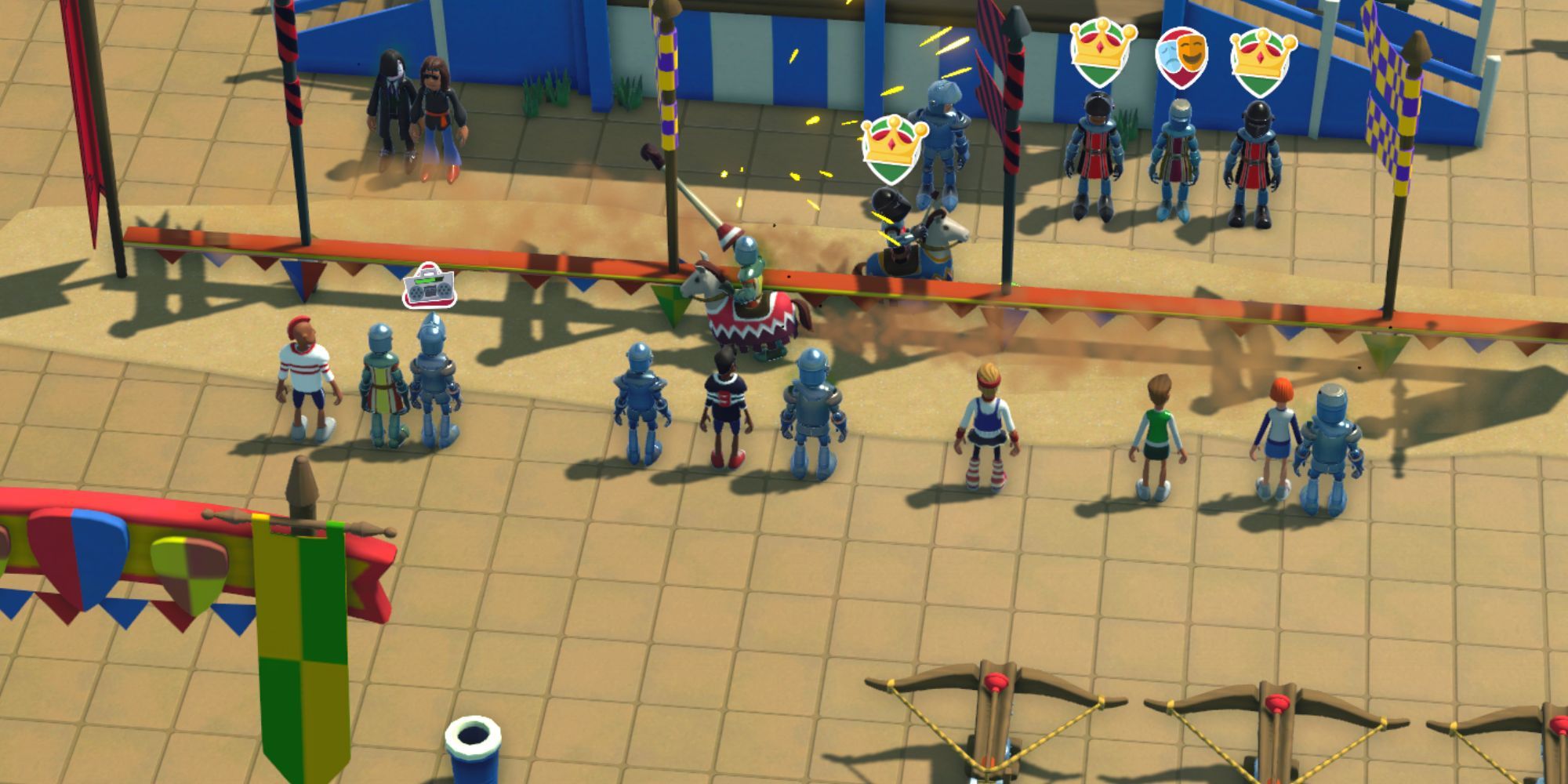 Knight School is the weirdest program available and, by chance, is the best of the bunch. It takes a bit of getting used to, as it is the most interactive of the courses and is your first real foray into dealing with dangerous intruders in the game. Still, the comedic moments, accompanied by the pure thrill of watching your students blossom into fortuitous knights, are a delight to see.
The Knight School also brings forth some of the best items in the game, such as the dragon tower, the prince and princess dummy, and the banquet table, a feasting table adorned with various types of meat.
Source: Read Full Article