Peer into the mystery of World's End Club with a free demo that's now available on the Nintendo eShop.
The demo will take you through the first chapter of the game, so you can get a sneak peek at the thriller adventure gameplay that NIS America and IzanagiGames have in store. Releasing a few weeks before World's End Club's full release on May 28, this demo carries over your save progress when the day finally arrives. The publisher has teased via an email that there will be bonuses for those who complete the demo.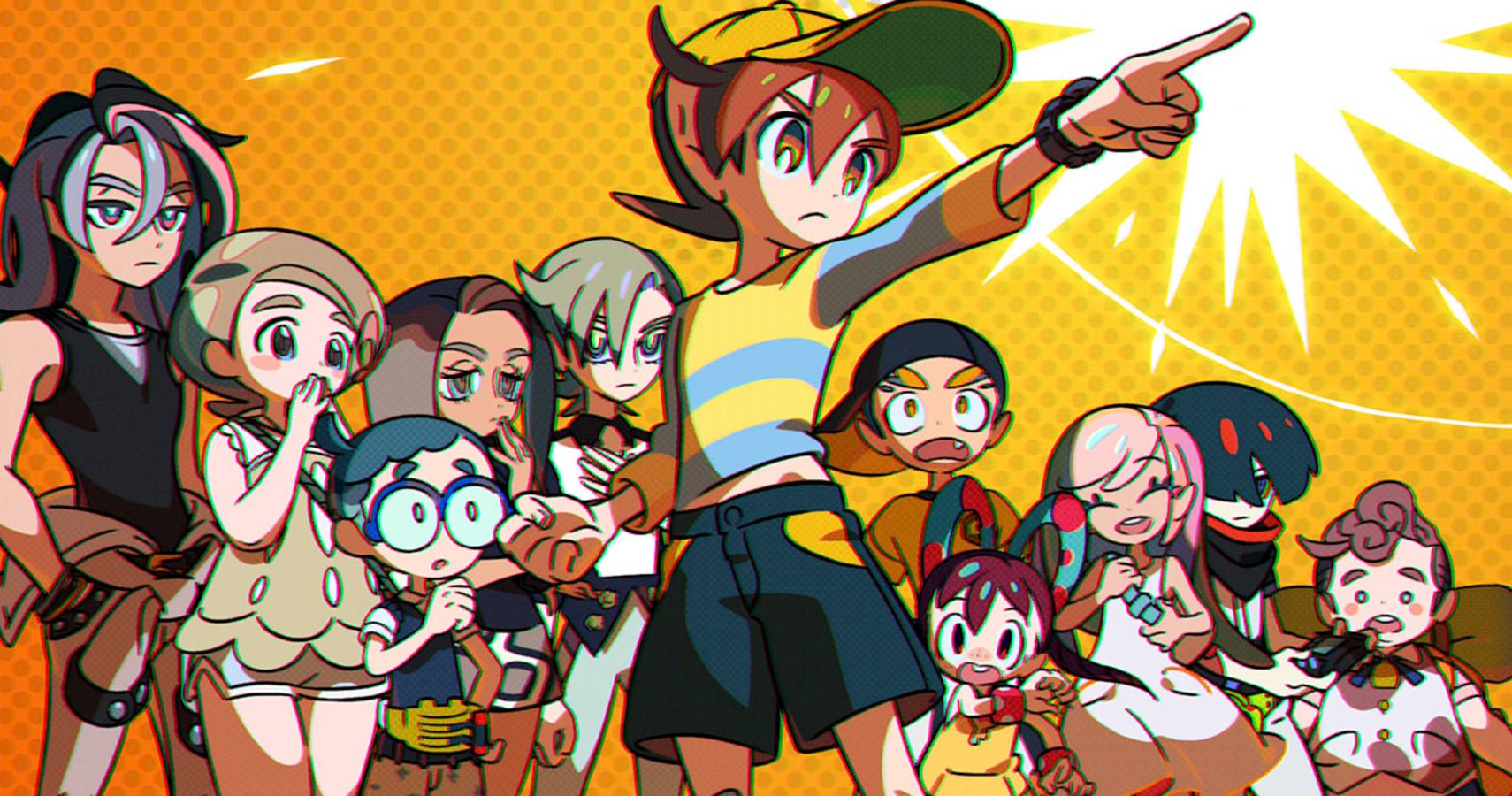 It is currently available in a wide range of languages including English, Arabic, Dutch, French, German, Italian, Japanese, Korean, Brazilian Portuguese, Russian, Simplified Chinese, Spanish, Traditional Chinese, and Turkish.
The World's End Club has been developed by a group of talented individuals in the Japanese games industry. Known for their suspenseful horror series like Danganronpa (we ranked the 10 best classmates), AI: The Somnium Files (read our review), and Zero Escape, Kotaro Uchikoshi and Kazutaka Kodaka have written and directed a story that's supposedly "full of twists and turns" that will surprise you. In addition, Pokemon Sun & Moon character artist Take contributed to the stunning Shonen-anime look to the game, giving it an almost nostalgic tone.
In this game, you play as the Go-Getters Club, a group of students who were sent on a field trip to a strange theme park. Similar to The World Ends With You, they are stuck in a twisted "Game of Fate" that will test the bonds of their friendship. The concept is quite dark because if the kids fail to complete their unknown mission given to them in time, they'll die. However, the publisher NIS America calls this a "charming and vivid story of friendship and mystery," so it will likely blend a dire landscape with a heartwarming narrative.
If you decide to jump into World's End Club after playing the demo, it will be available for $39.99 on the eShop. There is also a physical deluxe edition for $49.99 including the game, a mini art book, a digital soundtrack sampler, and a reversible cover. It's currently being sold at Amazon, Best Buy, GameStop, and Target, according to IGN.
In addition, the NIS America store has a limited edition for $79.99, which comes with extra goodies. There's a collector's box, a full art book, the complete digital soundtrack, an enamel pin based on one of the key art entitled "Endless Carousel," and a club's leader badge enamel pin. At the time of writing, the store lists the stock meter of the product at 26% to 50% left, so you might want to grab it if you're interested in this special edition.
Source: Read Full Article