Wizards of the Coast (Dungeons & Dragons, Magic the Gathering) has partnered with game and collectible manufacturer WizKids and launched the Shop Dungeons & Dragons webstore. The new Shop is ramping up to be a one-stop-for-all of your D&D miniatures and gaming accessories, and is located online at dndmini.com.
The announcement crit hit the interwebs via the WizKids Twitter and YouTube channels on October 5, with the wonderful Vee Mus'e (@TheCraftingMuse) giving us the insight check into all the details. But thanks to informative website design, it pretty much has all the info regarding what it's about and how it works right there in easy melee range.
According to the info, Shop Dungeons & Dragons aims to be "a one stop online shopping spot for your miniatures and tabletop accessory needs for D&D products by WizKids." The Shop looks to be already well-stocked with numerous D&D supplies for DMs and players, including Icons of the Realms, Idols of the Realms, and special edition sets, premium painted miniatures, and many other D&D accessories.
As Mus'e explains it in the info vid, the Shop is currently only open to U.S. sales, but plans are in the works to have international shipping available sometime in the future. When you place your order for $50 or more, you get free shipping on your products. Note also there is a $9.99 order minimum in place.
There is also a limited-time promo event currently in the initiative order where, when you order $100 or more, you earn the exclusive Yeti Tyke Promo Set. The set features a trio of charming pre-painted tiny Yeti miniatures each in their own pose. Here's hoping the set also comes with a stat block for them to be used in our campaigns, such as with the new Icewind Dale: Rime of the Frostmaiden. As personal pet companions, of course. The promo set offer is valid until December 31, 2020, or while supplies last.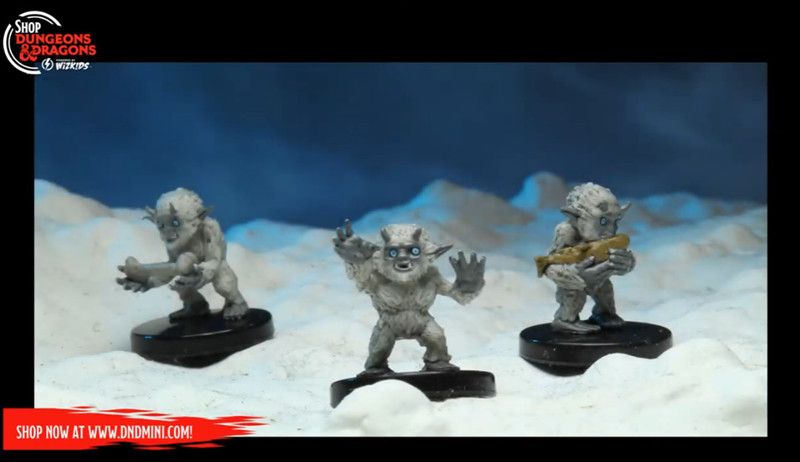 Bookmark the new Shop Dungeons & Dragons webstore now at dndmini.com, and track the WizKids website, Twitter, Facebook, Instagram, and YouTube channels for new product announcements.
Source: Read Full Article