It's hard to believe, but Black Desert Online turned five this month. Since launching in 2014, Black Desert has been remastered on PC, ported to consoles, and seen an ultra-popular mobile version released on iOS and Android. Its popularity shows no signs of slowing down, and the team has big plans for the future.
I recently had a chance to connect with Jeonghee "JJ" Jin, CEO of Pearl Abyss America, to discuss all things Black Desert. Jin spoke of the changes Black Desert's seen over the years, gave their thoughts on a shift to a free-to-play model, and even revealed a bit of info on why Crimson Desert won't impact Black Desert's future.
TheGamer: Black Desert has been on the market for over five years – what's the biggest change to the game you've noticed in that time?
Jeonghee Jin: It's hard to pick one or even just a few of the biggest changes. For the first few years after launch, developers were updating new content every single week, plus adding multiple large-scale updates every year. Over the last 5 years, we've been adding a huge amount of new content including new regions, new classes, new world bosses, and new game features at a constant clip.
Later, we slowed down a bit and changed the cadence to bi-weekly updates but long story short: the game gets a lot of updates every year! For example, when we first launched Black Desert in Korea 6 years ago, the game had only 4 character classes. Five years ago, when we brought the title to NA and EU we had eight classes. Today, we have over 20 unique classes in-game!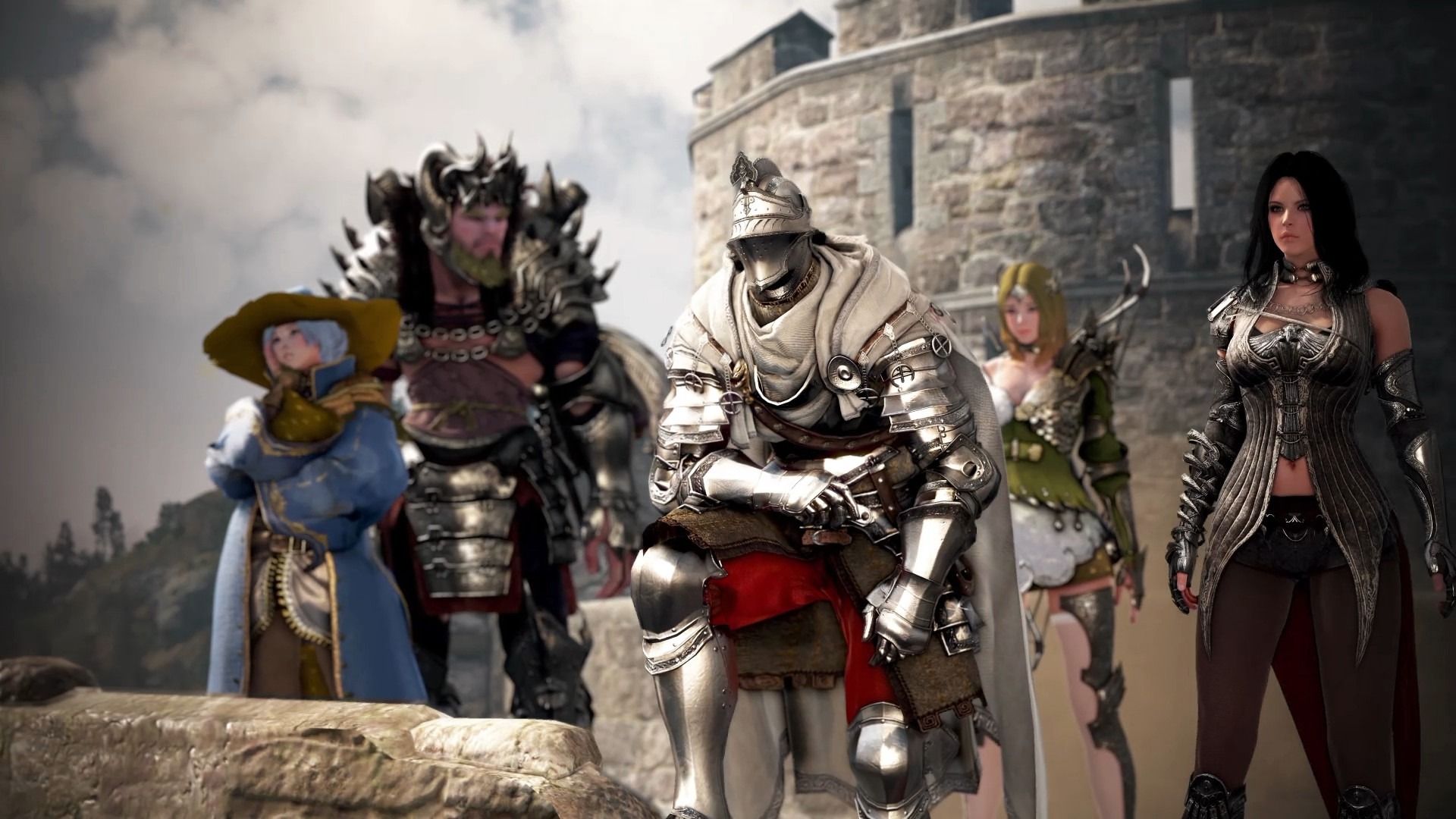 The in-game world also has expanded tremendously. Players started their journeys with only a couple of regions to explore and now they have so many more places to adventure. We added Mediah, Valencia, Kamasylvia, Drieghan, the Ocean Margoria, and more. We also released Black Desert Remastered in 2018, featuring all-new visuals and audio.
Another big difference is that now the game is not only on PC but also runs on consoles and mobile platforms. Though the game is not cross-play between PC, console, and mobile, we are learning a lot from the players from different platforms and the feedback from all different angles is extremely helpful to make the game run better on multiple platforms.
For us, these constant updates are what Black Desert is all about: it's not just a game, it is an always-evolving, living, breathing world that our players live in.
TG: How has the game's future changed now that Pearl Abyss has taken over publishing responsibilities from Kakao Games?
JJ: We plan to continue bringing great content to Adventurers on PC, and self-publishing gives us new opportunities there. It allows us to have more control and responsibility over the service quality and the user experience through faster lead-time on fixes and content updates. We've been seeing good results in other self-publishing regions and hope to improve the live-service quality for NA and EU servers as well. But most important to us is the ability to speak directly with our players in an authentic and transparent way.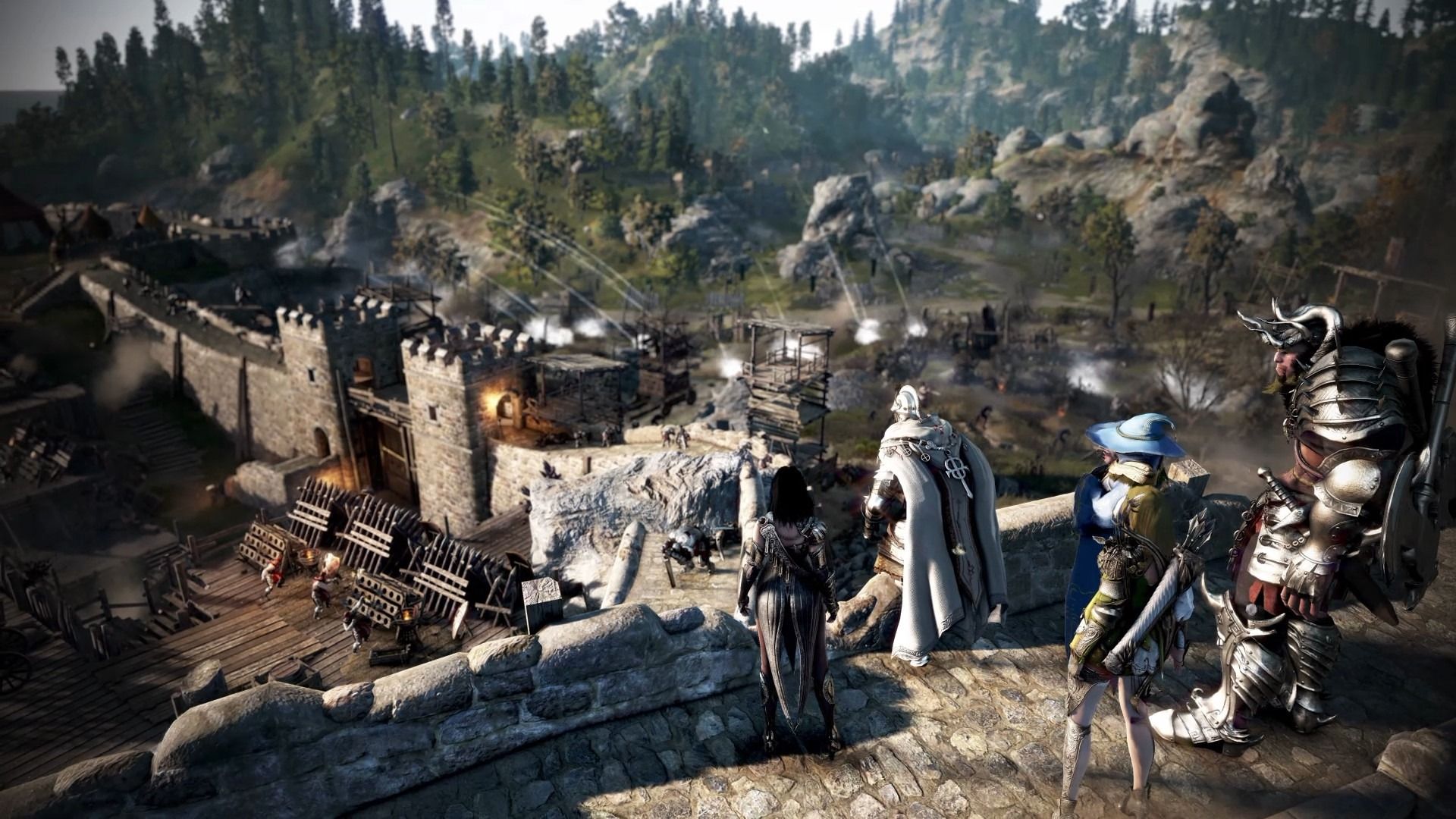 TG: Where do you see the game in one year? In five years?
JJ: We're planning to constantly add new content to Black Desert. Sometimes it will be things players have asked for and sometimes it will be completely new things players haven't thought of. We'll also continue improving the live-service quality based on our experience and know-how with MMORPG live-operations.
I can confidently say in five years, we still will be offering a great MMO experience with lots of new content…and celebrating the tenth anniversary with our long-time fans!
TG: Black Desert has three variants on the market – PC, Console, and Mobile. How do you juggle the development of all these titles, and do you see one as "more valuable" than the others?
JJ: This is like asking a parent to pick their favorite child! As with any parent, we're legally mandated to say that we love all our children equally.
I'm joking, but there are not many MMORPGs that offer the complexity of Black Desert on console or mobile platforms. Developing an MMORPG for those platforms is not an easy task, and we had to go through some trial and error, but we're proud of the console and mobile versions of the game and glad we can serve more game players on their game platform of choice.
That said, PC is probably where our heart is as it's the initial platform where Black Desert was born, and probably the most suitable game device for triple-A MMORPGs. Console launch was challenging but with all the new technology and support from the partners, live-service is doing well on both consoles. We have also noticed a trend of more console players getting into MMORPGs these days.
I'd say Black Desert Mobile is a bit different from the console and PC versions, as we re-interpreted the game and created a separate mobile build with different game modes and features. No easy feat while keeping the core MMORPG elements and the game quality!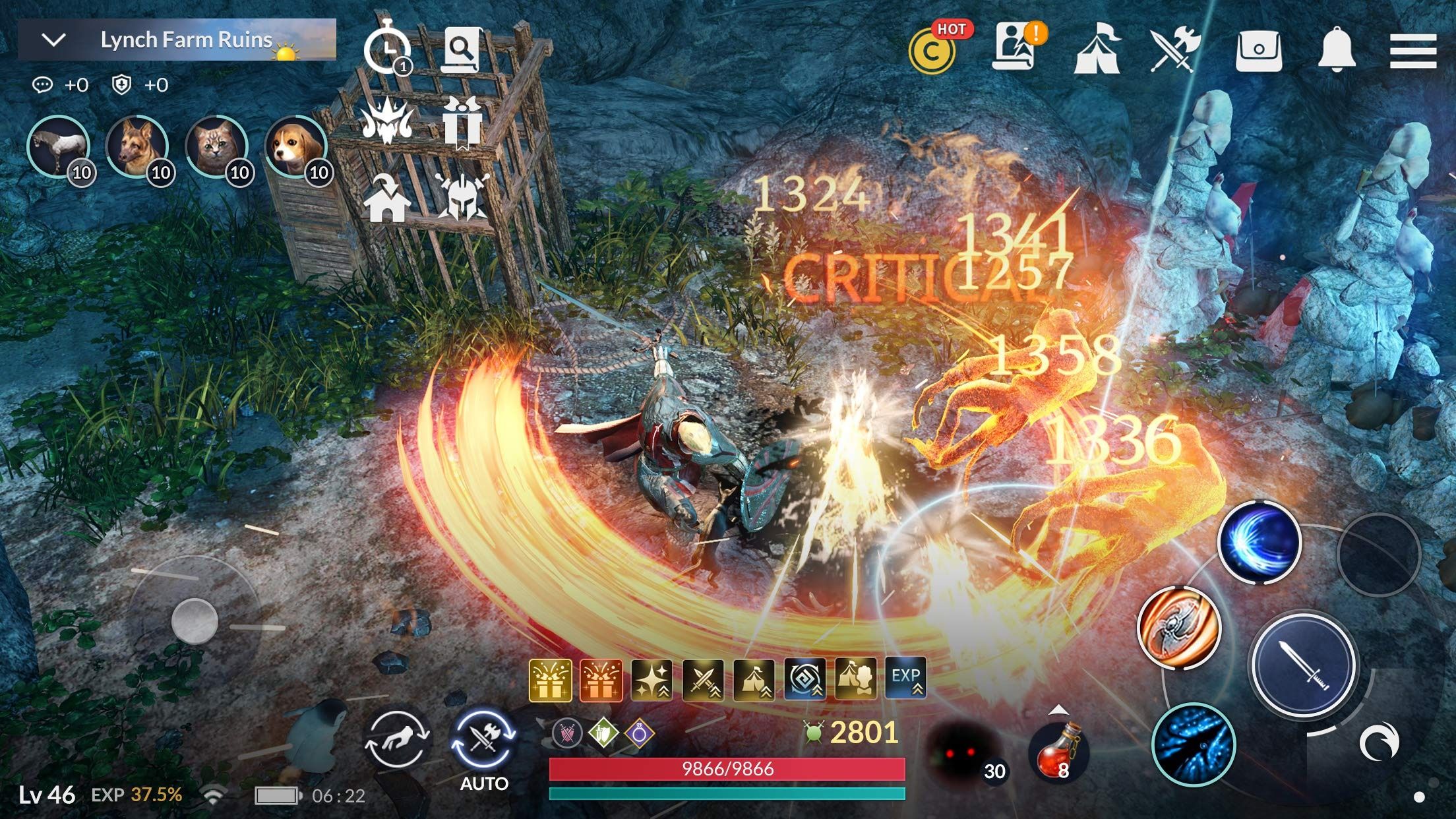 In terms of the revenue, I'd say all platforms contribute almost equally to the revenue stream but we see some differences in player demographics and geographic info for each platform. For example, we see more popularity and larger revenue on PC and console than from mobile in the Western regions while we see the opposite trend in Asian markets – yet another reason all the platforms are valuable to us.
Currently there may seem to be more buzz around the PC version, but that's because of the recent transfer to self-publishing. We want to make sure the process continues to move smoothly for the players and with as little interruption as possible, but we're going to keep adding content on all platforms.
One unfortunate thing I want to emphasize: we are only permitted to grant our PC players up to May 31 to transfer their account or they will lose their data. We wanted to give more time to the players to transfer their data, but it was not entirely in our control and we had to agree to cut off access at the end of May. Hopefully all the Black Desert Online players who previously bought the game complete the data transfer on our website and continue playing the game.
Since the transfer, we've seen a significant increase of over 200% in our daily players and a huge increase in our new users as well. The title has also been ranked as one of the "Top Sellers" and "What's Popular" in the MMORPG genre on Steam. It's a great time to play Black Desert Online, and we couldn't be prouder.
TG: Do you think Black Desert will ever pivot to a free-to-play model?
JJ: We recently offered the game for free for a couple of weeks to celebrate the move to self-publishing and the 5th anniversary. We're running another free game giveaway campaign with Amazon Prime Gaming beginning later this month, but currently we have no plans to change our overall service model.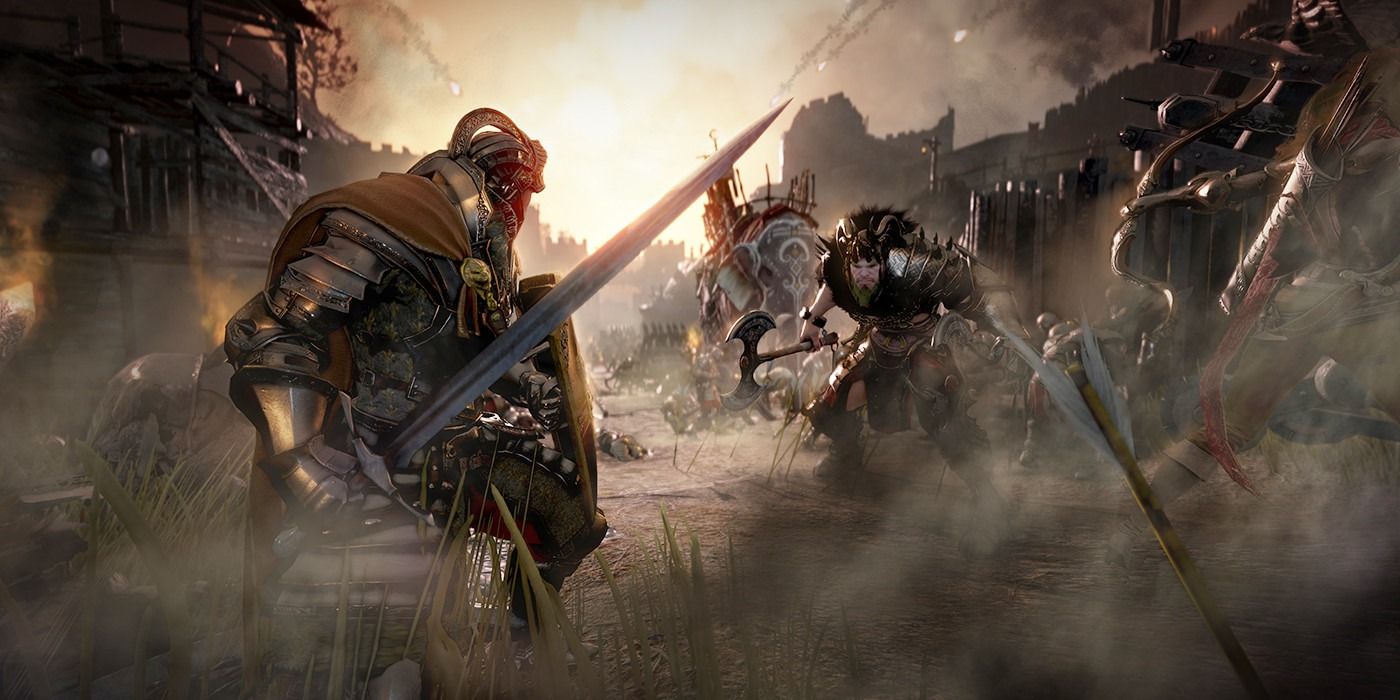 TG: What separates Black Desert from other MMOs?
JJ: The quality. I believe Black Desert is one of the few MMORPGs offering the highest graphical fidelity in the current market, whether it's the sophisticated character creation tool or fancy combat graphics and animations, and beautiful environments. The game sound and music is also top-notch. This does not simply come from a desire to make a "good-looking" game but from our obsession around quality.
Another thing is the ability to play the game on PC, console, and mobile platforms. There are not many MMORPGs offering the complexity of Black Desert on console or mobile platforms.
Last but not least, Black Desert devs focus on updating the game in real-time. It's a live-service. We know players want to have more experiences in-game as they progress, and we keep trying to provide something new to them while fixing things players don't like.
TG: How has Black Desert's development changed since the announcement of Crimson Desert?
JJ: Black Desert and Crimson Desert are two separate projects. The Crimson Desert announcement has had little impact on Black Desert development. Black Desert devs still continue updating content with the same cadence and they're very much focused on the community's feedback. Also, as we don't define Crimson Desert as an MMORPG – which Black Desert is – so we've set different benchmarks and goals for the two titles.
That being said, we definitely benefit from multiple projects using our proprietary engine. For example, we can experiment with various gameplay challenges and encounters on our game engines, making the development process easier and faster for all Pearl Abyss titles.
Crimson Desert developers are also considering multiple platforms, and our experience in launching Black Desert on multiple platforms will certainly help!
Next: Remembering Croc: An Interview With Lead Designer Nic Cusworth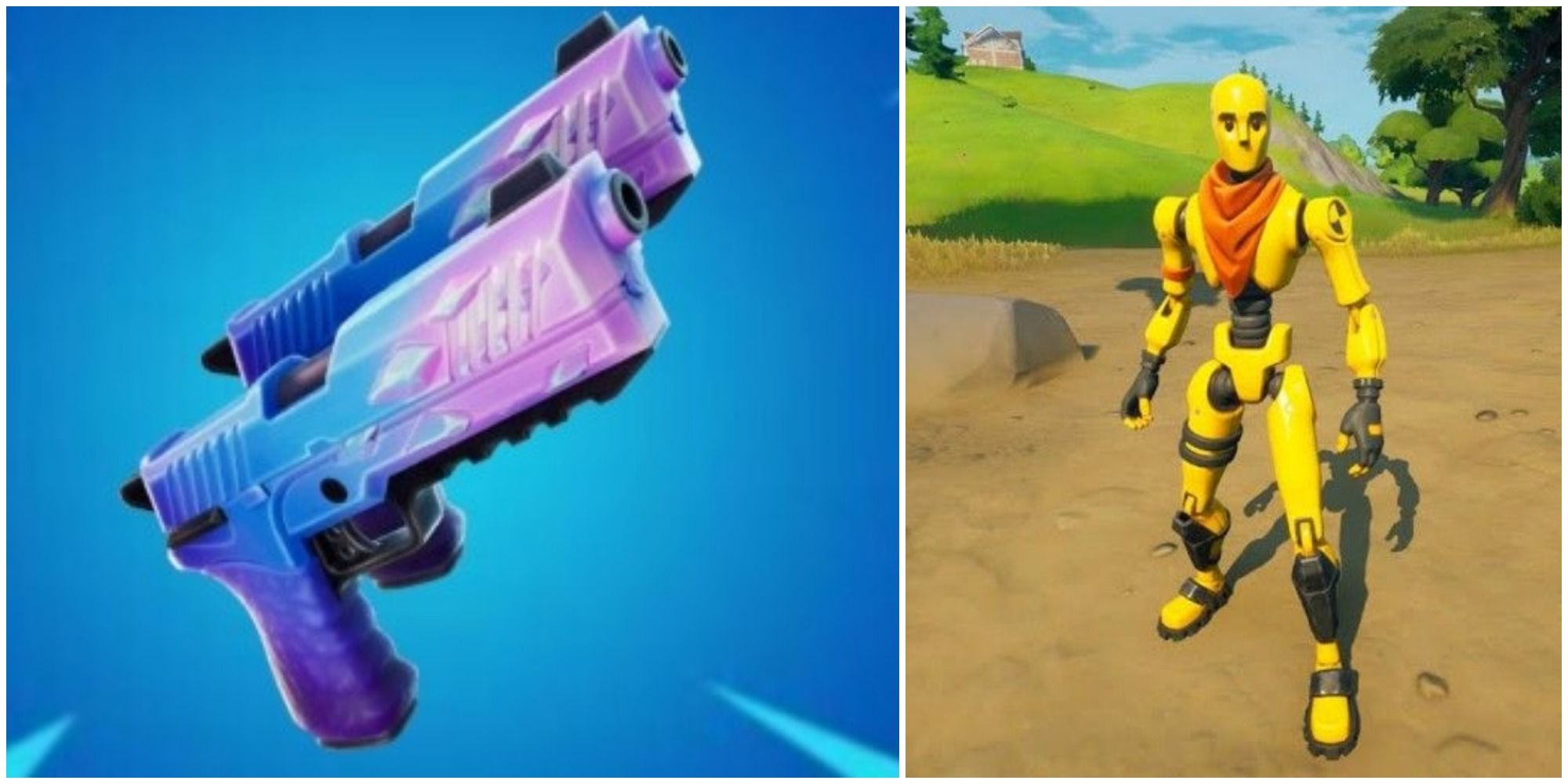 TheGamer Originals
Black Desert
Black Desert Mobile
Black Desert Online
Jon Bitner is an Associate Editor for TheGamer. His passion for gaming started with his first console (Sega Genesis) and he hasn't stopped playing since. His favorite titles include The Legend of Zelda: Ocarina of Time, Team Fortress 2, Rainbow Six Siege, Pokémon Sword & Shield, Old School Runescape, Skyrim, and Breath of the Wild. He can usually be found playing the latest RPG, FPS, or some obscure mobile game. Before working as Associate News Editor, Jon earned a Biology degree and worked in the Biotechnology sector — experiences that taught him how to put words together and make sentences. When not playing or writing about the gaming industry, he enjoys sleeping, eating, and staring at birds.
Source: Read Full Article