Earth Defense Force has been around for decades, beginning life as a fun little title on the PS2 known as Monster Attack. Since then, the franchise has grown in ambitious absurdity with each new entry bringing something new to the table, culminating in the upcoming release of World Brothers – a bold new direction for the series that will exist alongside the inevitable arrival of EDF 6. D3 Publisher is keen to shake things up, while also sticking closely to its cheesy, kaiju-inspired roots.
Ahead of the release of Earth Defense Force: World Brothers, I caught up with series producer Noboyuki Okajima to talk about the past, present, and future of the property, and the lessons that have been learnt in recent years. Before I delved into what's to come, I had to ask Okajima about the feedback to Earth Defense Force: Iron Rain, a recent title that hurled the series into a darker, more sinister world inspired by western films, instead of creature feature classics the studio has long used for inspiration.
Developed in partnership with Yukes, reception to the title was mixed: "After receiving feedback from gamers, the core fans, it was clear that half of them loved Iron Rain because it was so different from the traditional EDF. But the other half of our fanbase weren't fans at all. It was almost a 50/50 split on negative and positive feedback," Okajima explains.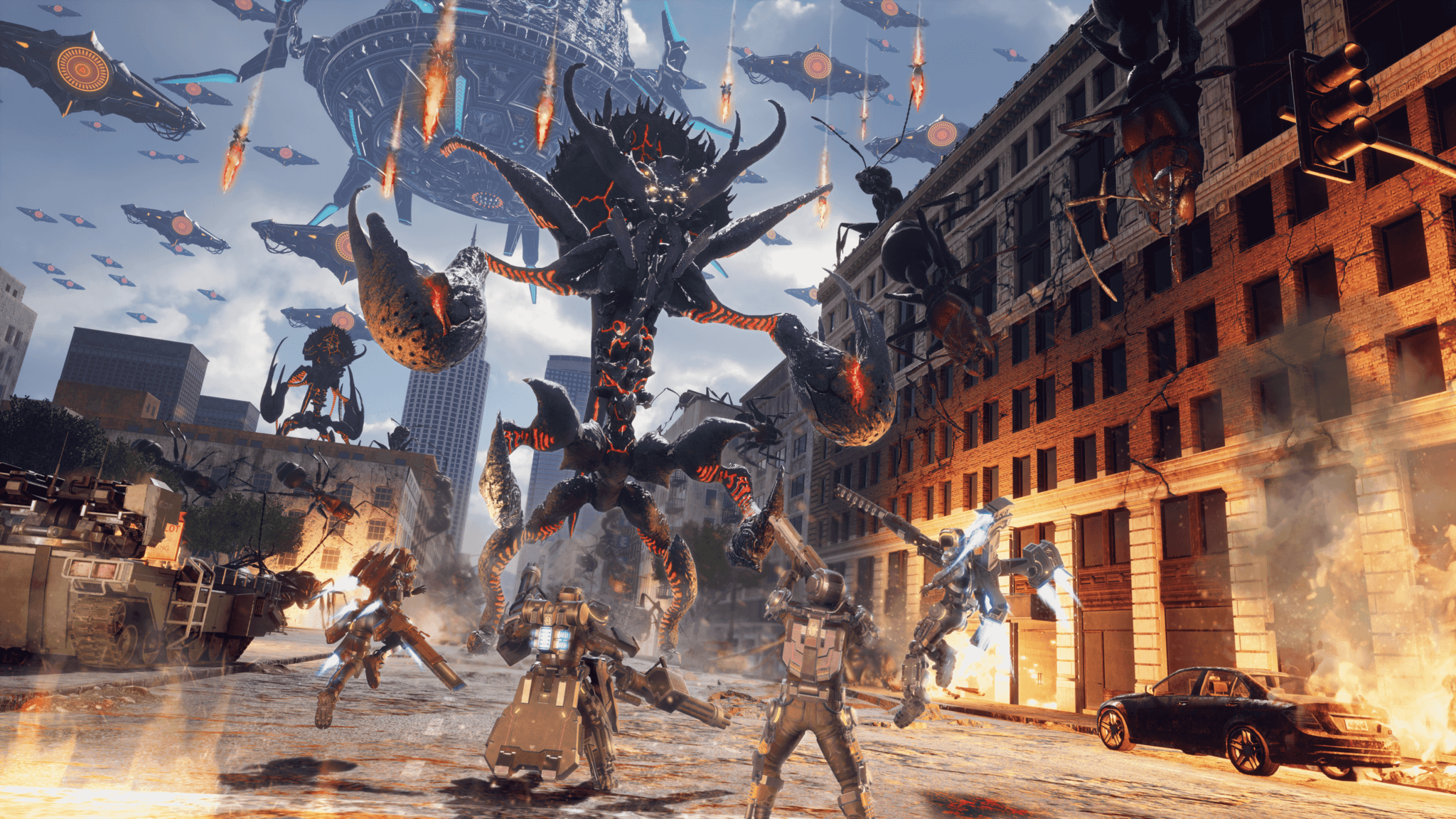 Previously known for its role on licensed wrestling games, Yukes has branched out into different projects in recent years, finding a firm home in the hands of EDF alongside D3 Publisher. Sadly, such efforts have produced varying results, but World Brothers seemingly bucked this trend following its release in Japan. "We wanted to work with Yukes again, with the same goal of trying something new with EDF," Okajima explains. "After Iron Rain, we were in between whether we should create something like the traditional EDF, or go even further away from it." Discussions like this resulted in the creation of World Brothers, a distinct departure for the series which aims to add new, innovative ideas we've not seen the team try before. From the looks of things, this gamble is set to pay off.
With its sights set on another new direction, the team behind EDF still hadn't forgotten about its core audience. "Our number one priority was to pay respect to the original EDF, as we didn't want to dissapoint hardcore fans with this game," Okajima tells me. "So, to reflect that we have all the characters and all the enemies from the franchise in World Brothers. However, when you look at the game design and the artistic backbone, it's completely different because of the new design."
With Earth Defense Force 6 also in the works, Okajima seems to view World Brothers as a side project – a more accessible entry point into the franchise that can be embraced by both veteran fans and curious newcomers. "I wanted to introduce EDF to new players and a new generation while still keeping the core concept of the franchise intact. With this look and the new gameplay I thought it's easier for everyone, it doesn't matter if you're a teenager, a child, or even older. You can always just jump in and play." Having been a success in Japan, this new spin on EDF now has the challenge of winning over western fans.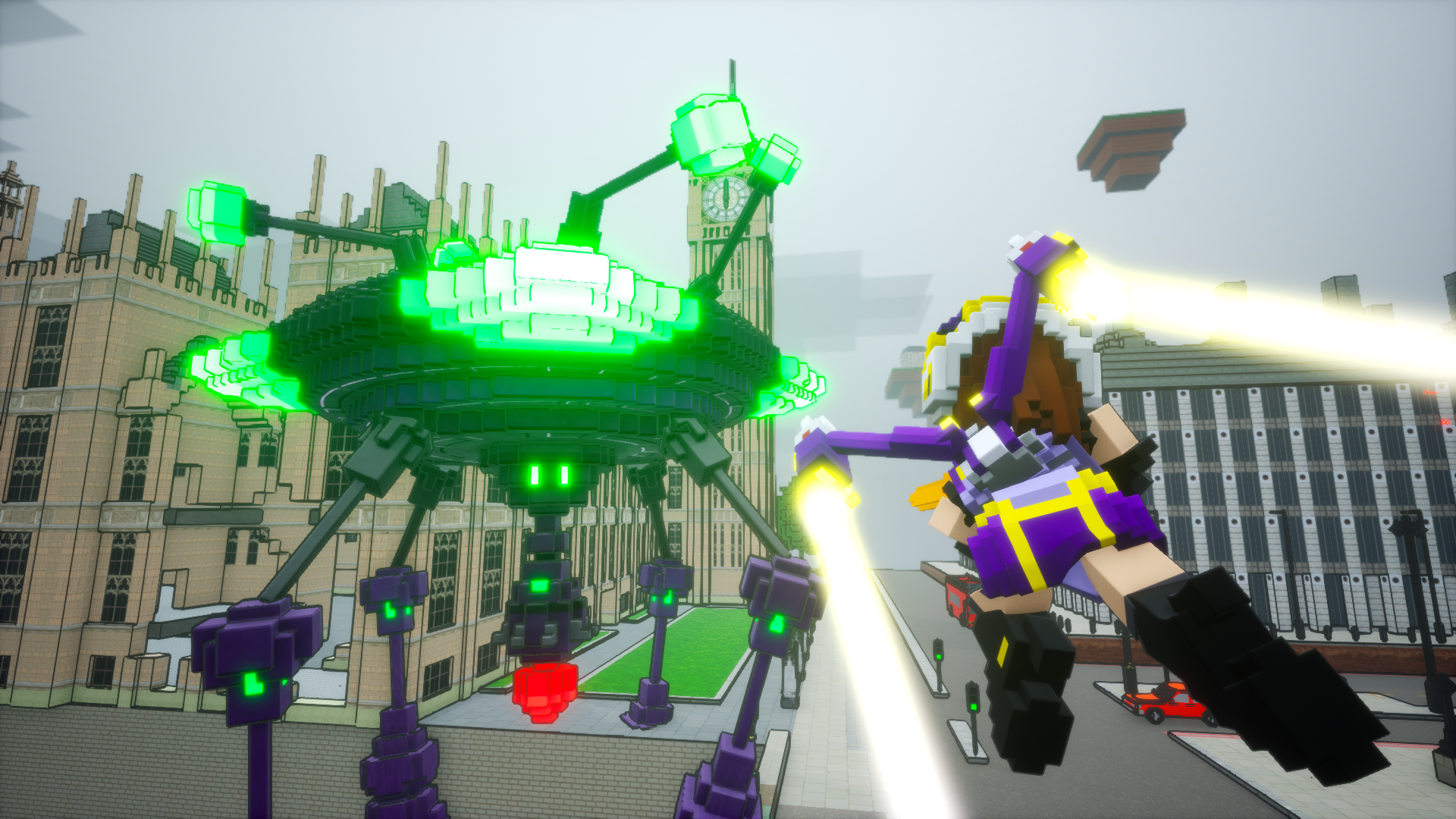 Once all of the fun new stuff was out of the way, I asked Okajima about the history of EDF, and how it has maintained a reputation as a cheesy, over-the-top action title for several decades now. Turns out, being this goofy action experience was never the intention: "We aren't trying to intentionally create all of these cheesy games over and over again, we're always taking people's feedback seriously to improve. So now our goal is to become the number one cheesy game in the entire industry," Okajima tells me with a smile over our video call. The campy nature of EDF is partly why its sustained popularity for so many years, offering an alternative to your typical blockbuster that's all about serious characters, narrative, and saving the world.
You're still a hero in Earth Defense Force, but narrative consequences take a firm backseat. The focus is on comedic weapons, giant enemies, and exuberant chants about the greatness of saving humanity. As our chat comes to a close, Okajima reflects on the series' popularity, its lifespan a mystery even to him: "I don't know why it's been so popular. Honestly, as a producer, I think there's people who are not only looking for triple-A blockbusters and flashy, epic and expensive games. Sometimes, like I said, it's fun to go back to old and classic cheese like EDF. You can just sit down and play without thinking, and I think that's why it's still so unique and popular."
Earth Defense Force: World Brothers is coming to PS4, Nintendo Switch and PC on May 27.
Next: John Cena Needs To Turn Good In Fast And Furious 9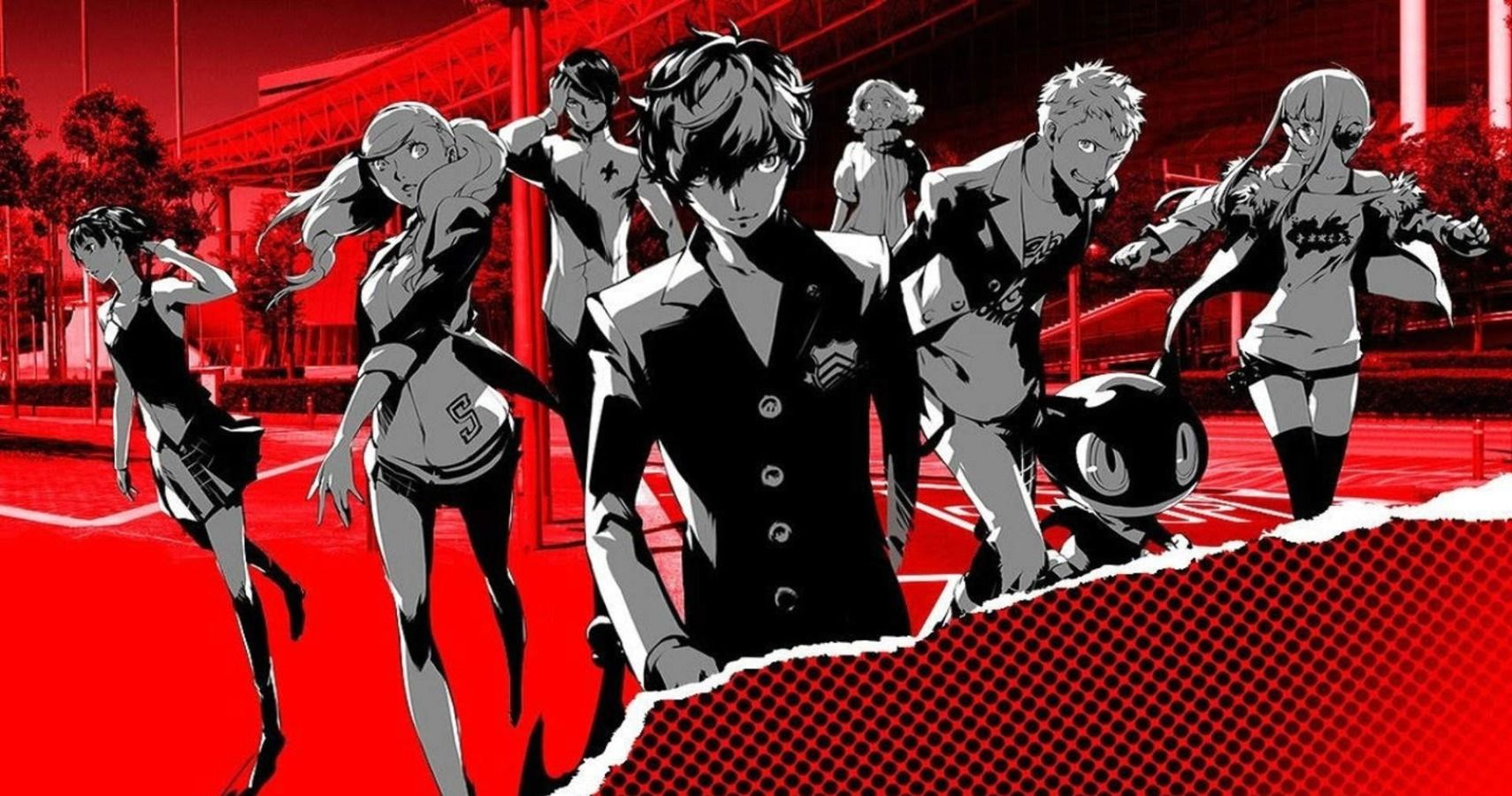 TheGamer Originals
Earth Defense Force
Jade King is one of the Features Editors for TheGamer. Previously Gaming Editor over at Trusted Reviews, she can be found talking about games, anime and retweeting Catradora fanart @KonaYMA6.
Source: Read Full Article