Announced today, last year's most successful cyberpunk game, Cloudpunk, will be getting a "sequel-sized" DLC release later this year, called, "City of Ghosts." Ok. "Most successful cyberpunk game" comes according to me (and the simple fact that there was basically no controversy surrounding the game, unlike some other cyberpunk titles), but that doesn't make the upcoming trip back to the city of Nivalis any less exciting. In fact, if you haven't checked out the pixelated open-world of Cloudpunk, now might be the perfect time to do so in preparation for the City of Ghosts DLC.
If you're unfamiliar with Cloudpunk – from indie developer ION LANDS – you take on the role of Rania, a newcomer to the vertical dystopian city of Nivalis who is employed by Cloudpunk – a courier company that has a rather shady delivery reputation. Accompanied by Camus, her A.I. canine companion, Rania speeds through Nivalis as she makes her deliveries, along the way uncovering the secrets that hide in the shadows of the city.
Besides its blocky, pixelated graphics, what makes Cloudpunk unique is that it offers up open-world activities along with its single-player campaign, such as upgrading your apartment and your delivery vehicle. The game received high praise when I reviewed it (and included it on my year-end top-10 list), but it was well deserved. It's clear that Cloudpunk has been a labor of love for its developer, who is consistently pushing out new content and updates for the game, one of the most notable features being the inclusion of a first-person camera to make the game that much more immersive.
Now, with the upcoming release of City of Ghosts, there's really no reason why you shouldn't check out Cloudpunk, especially for fans of the cyberpunk genre in general. Nivalis is an incredible place with lots of locations to explore and quirky characters to meet. City of Ghosts will expand on everything from a brand-new plot that picks up right after the events of the original game to new areas and characters to street (sky?) races that you can customize your HOVA hover vehicle specifically for. A new feature character who goes by the name of, Hayse, will also be introduced – his storyline eventually intertwining with Rania's, with multiple endings possible based on the decisions you make throughout the game.
Could you play City of Ghosts without having played the original game? Sure, but it's hard to imagine that it will have the same impact on you from a narrative perspective. We don't know much about the overall plot of City of Ghosts, but it will likely reference the original game enough to make it worth your while.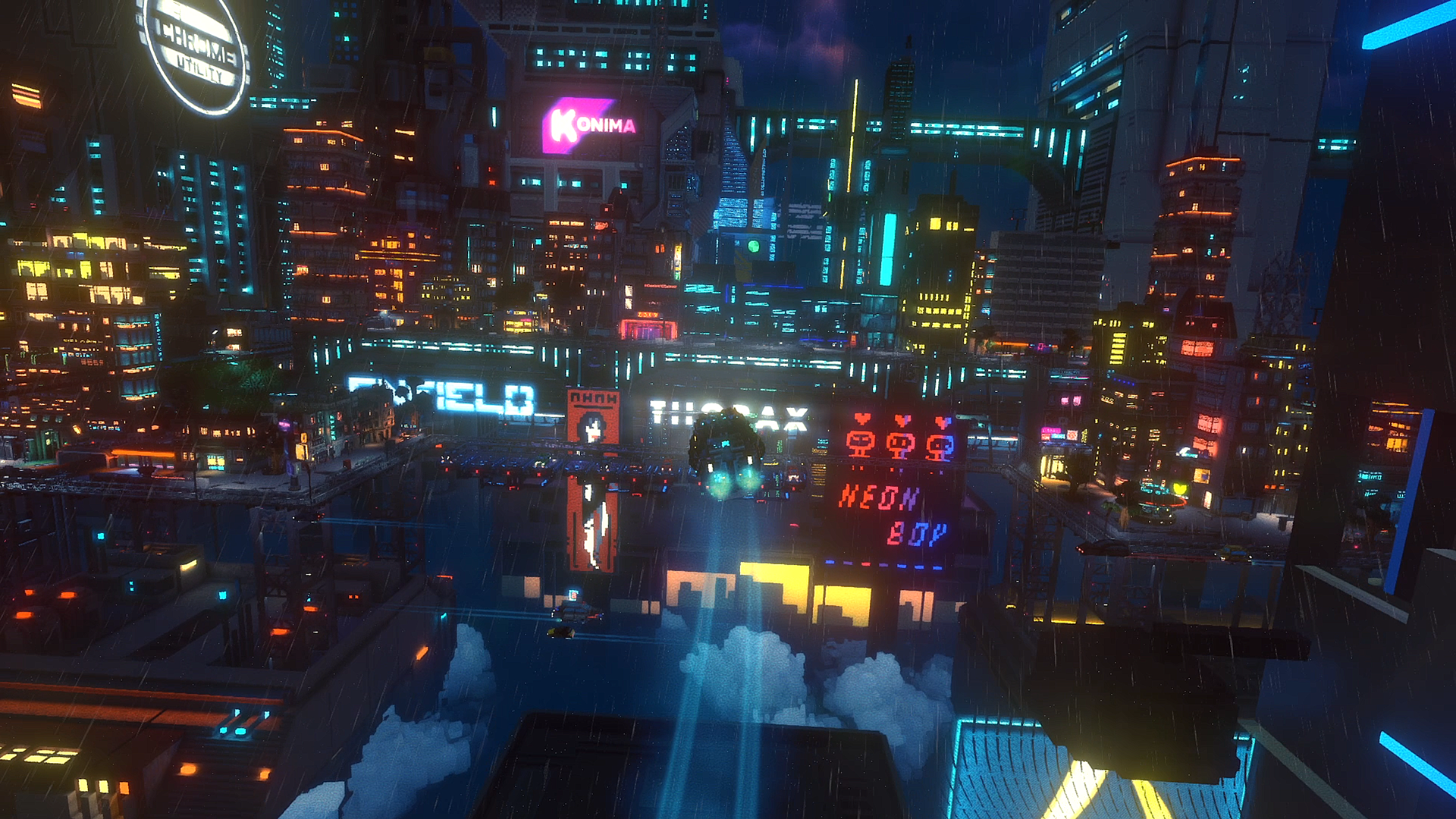 Speaking to the announcement of the DLC, Marko Dieckmann, studio head of ION LANDS, expressed excitement for the release, stating, "Going back to Nivalis has been a thrill. It might be a DLC, but City of Ghosts has a sequel's worth of content. It's a darker, tenser, more complex story, and we can't wait for people to experience it."
Additionally, to celebrate the announcement, Cloudpunk is currently on sale on Steam for 40% off (or 46% off if you snag the bundle that comes with the game and the original soundtrack), making it even more lucrative of a decision to check it out before the DLC releases. The game is also available on PS4, Xbox One, and Nintendo Switch, but it has not yet been revealed when or if the DLC will be making its way to those platforms.
I'll be banging this drum until City of Ghosts launches, and probably long after. I am once again asking you to play Cloudpunk. Now is the perfect time to do so.
Next: Rocket League Season 3 Rocket Pass Revealed, Includes Over 70 Tiers And New Premium Car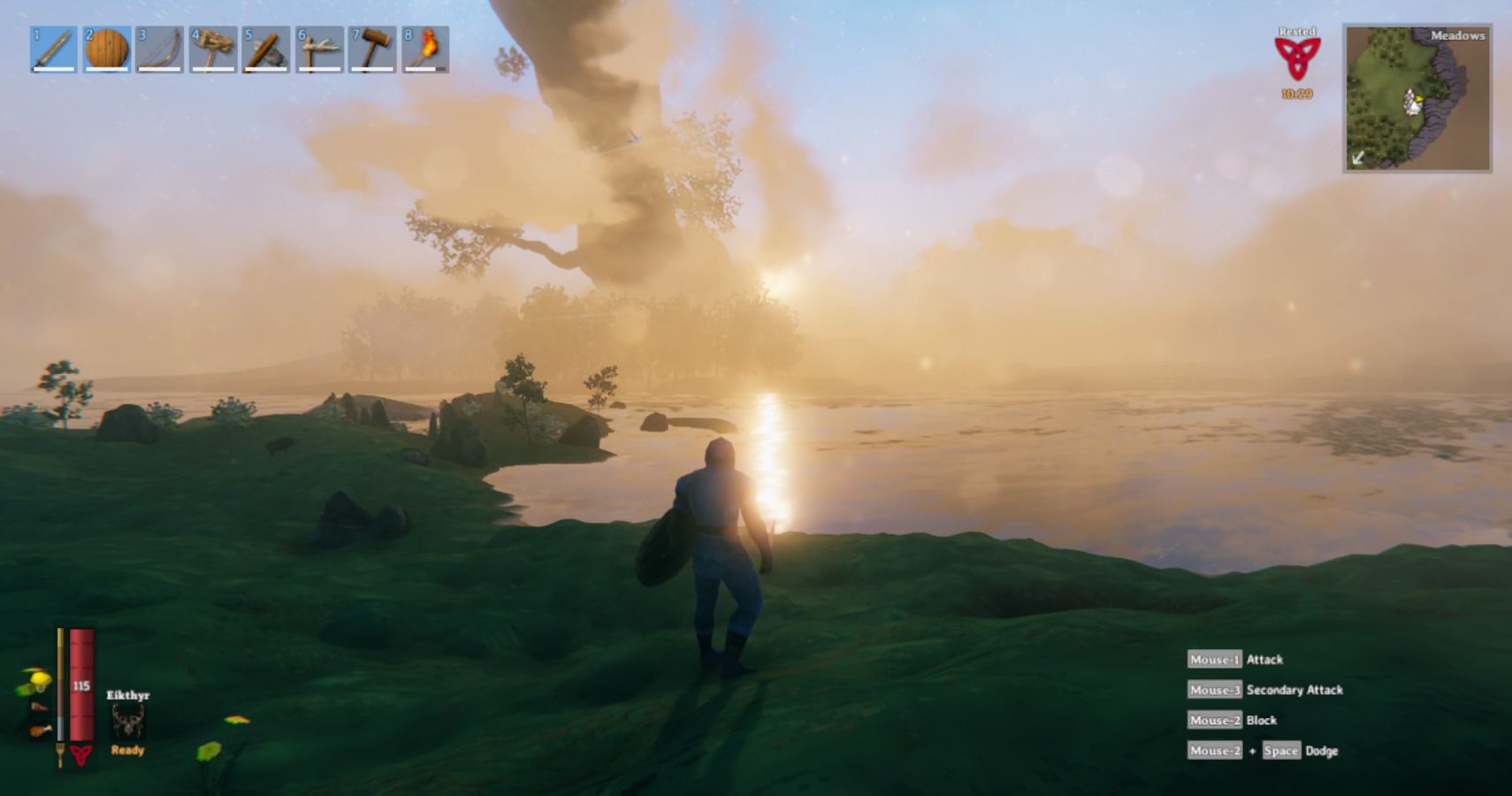 TheGamer Originals
Indie Games
Cyberpunk
Cloudpunk
Sam has been writing for TheGamer since early 2018, earning the role as the Lead Features & Review Editor in 2019. The Denver, Colorado-native's knack for writing has been a life-long endeavor. His time spent in corporate positions has helped shape the professional element of his creative writing passion and skills. Beyond writing, Sam is a lover of all things food and video games, which – especially on weekends – are generally mutually exclusive, as he streams his gameplay on Twitch (as well as TheGamer's Facebook page) under the self-proclaimed, though well-deserved moniker of ChipotleSam. (Seriously…just ask him about his Chipotle burrito tattoo). You can find Sam on Twitter, Instagram, and Facebook as @RealChipotleSam.
Source: Read Full Article