News broke last week that Warner Bros is working with J.J. Abram's Bad Robot studio and author Ta-Nehisi Coates to develop a new Superman movie. According to The Hollywood Reporter's Borys Kit, WB has been planning to develop a Black Superman movie for some time. If there is indeed a movie about the Black Superman on the horizon, then my sincerest wish is that the movie follows the comics and makes him the President of the United States.
If Coates is pulling from the comics and not making up an entirely new character, there technically are four different Black men that have been Superman. However, given his position in the future of DC Comics, it's almost a guarantee that the adaptation will be about Calvin Ellis, aka Kalel, the Superman of Earth-23.
During a charity function in October 2008, Senator Barack Obama joked that he was born on Krypton and sent by his father, Jor-El, to save Earth. The following March, Grant Morrison and Doug Mahnke included a cameo of Obama as an alternative-universe version of Superman in Final Crisis #7. The character was unnamed in the book, but Morrison later developed this version of Superman into a character named Calvin Ellis for a one-shot issue of Action Comics during the New 52 era.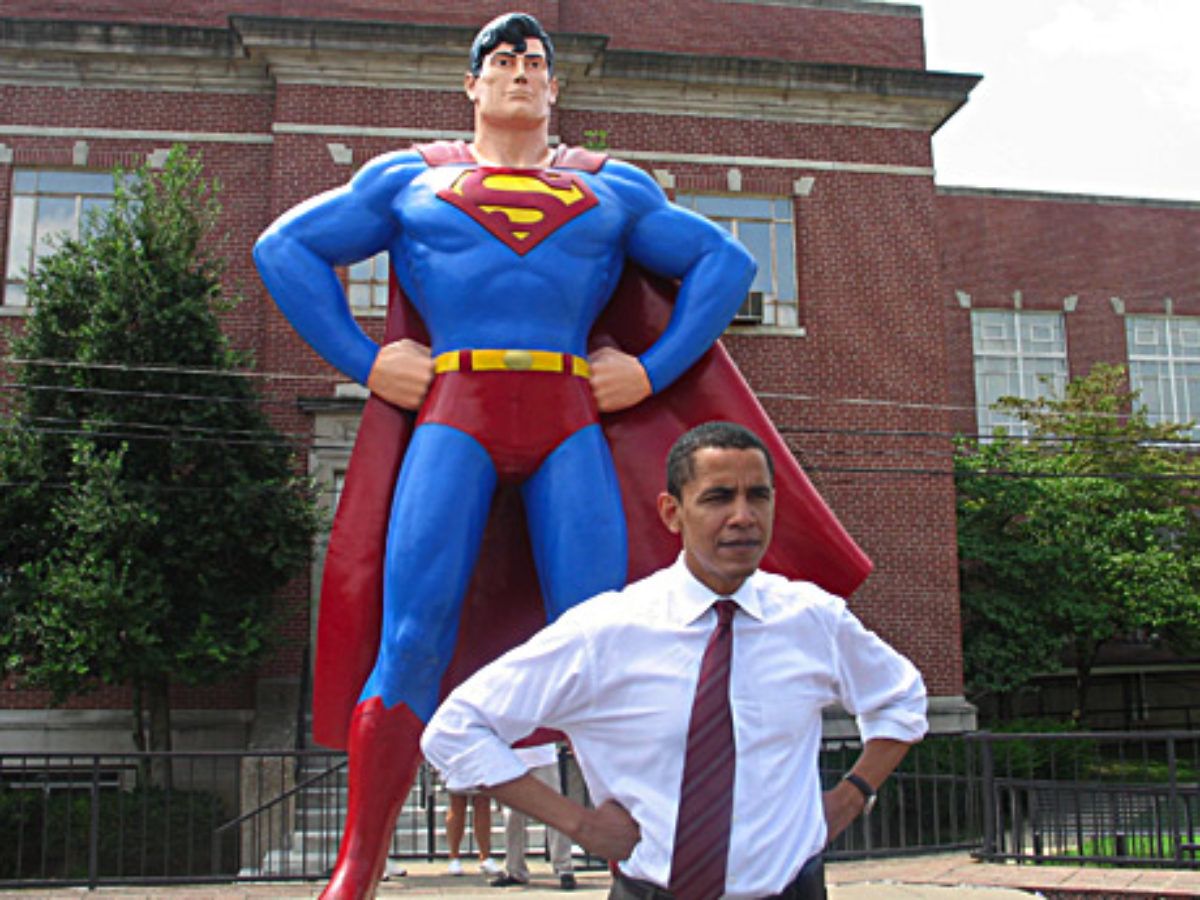 Calvin had a nearly identical origin story to Clark Kent from birth and into adulthood. Their histories only diverged when Calvin became the President of the United States. Calvin fought Supervillians with his powers and injustice with political might. Calvin's story was a compelling take on the Superman mythos that mixed the political intrigue of Ex Machina with the expansive universe of DC Comics. As President, Calvin was challenged in ways that Clark has never been.
Morrison has revisited Earth-23 a handful of times over the years, including in the 2014 limited series The Multiversity. Most recently, Calvin appeared alongside the Supermen from the entire multiverse in the Dark Nights: Death Metal crossover event. Following the conclusion of Dark Nights: Death Metal last month, the entire DC publishing line was put on hold for two months for a line-wide event called Future State that explores the far future of the new DC Omniverse. When the normal publishing schedule resumes in March, DC Comics will enter a new era of storytelling called the Infinite Frontier.
Interestingly, Calvin is featured in DC's marketing as a major player in the Infinite Frontier era. Though we don't yet know what his role will be or how much of a presence he will have, DC has made multiple indications that Calvin will be a big part of the future of DC, which bodes well for his potential big-screen adaptation.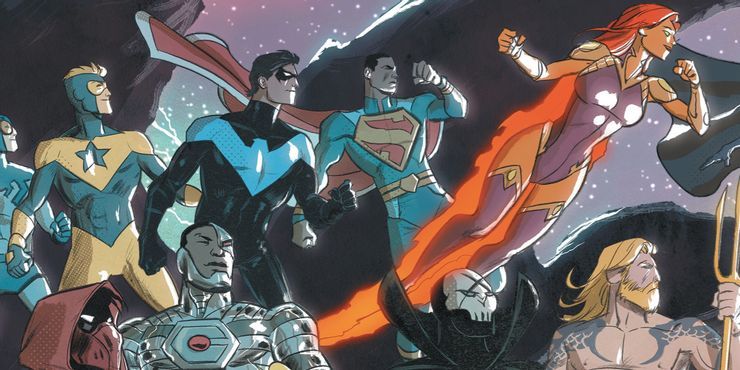 Of course, the DCEU doesn't always take cues from the comics, but there's reason to think things are changing. For example, Future State just introduced a new Brazillian Wonder Woman named Yara Flor, but development on a Wonder Girl TV series starring Yara began at The CW before the character even appeared in her first comic. It stands to reason then that Calvin could also be getting developed for comics and film simultaneously.
Calvin is a bit of a blank slate, given that he has only appeared in a handful of comics over the last decade, but it would be a huge missed opportunity if he isn't the President in the movie. There will be those that dismiss the Black President Superman as propaganda of course, but the inherent conflict between Calvin's competing roles as Superman and President is just too tantalizing of an idea to pass up.
Next: Zack Snyder Has Never Watched Joss Whedon's Justice League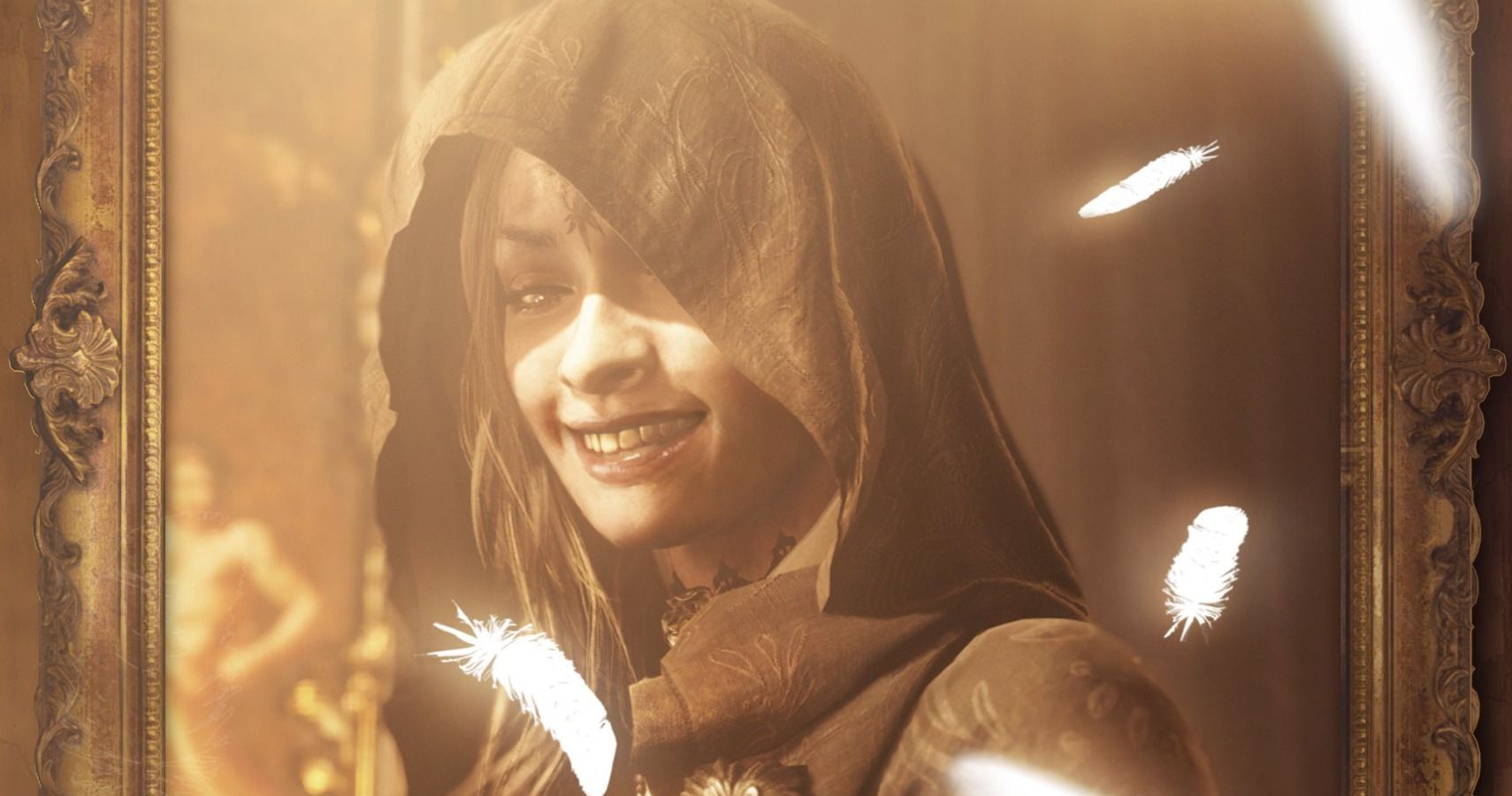 TheGamer Originals
Justice League
Superman
DCEU
Eric Switzer is the Livestream News Editor for TheGamer as well as the lead for VR and Tech. He has written about comics and film for Bloody Disgusting and VFXwire. He is a graduate of University of Missouri – Columbia and Vancouver Film School. Eric loves board games, fan conventions, new technology, and his sweet sweet kitties Bruce and Babs. Favorite games include Destiny 2, Kingdom Hearts, Super Metroid, and Prey…but mostly Prey. His favorite Pokémon is Umbreon.
Source: Read Full Article