The first Cyberpunk 2077 teaser trailer debuted over seven years ago. Although it was relatively ambiguous at the time, looking back at it now allows us to speculate with a host of new details under our belt, meaning that we can attempt to figure out how it plays into the wider narrative of Cyberpunk 2077 as a whole.
As a result, it's worth analyzing the trailer in hindsight. Here's everything we know about what the first Cyberpunk 2077 teaser tells us about the game now, less than a month before launch.
First Cyberpunk 2077 Teaser Trailer — Listen To The Song Lyrics
The song that plays during the first Cyberpunk 2077 is Bullets by English band Archive. It's a great track that pairs well with the slow-motion direction of the scene, and helps to create a mysterious atmosphere around what appears to be a woman who has just murdered several people with Cyberpunk 2077's illustrious Mantis Blades.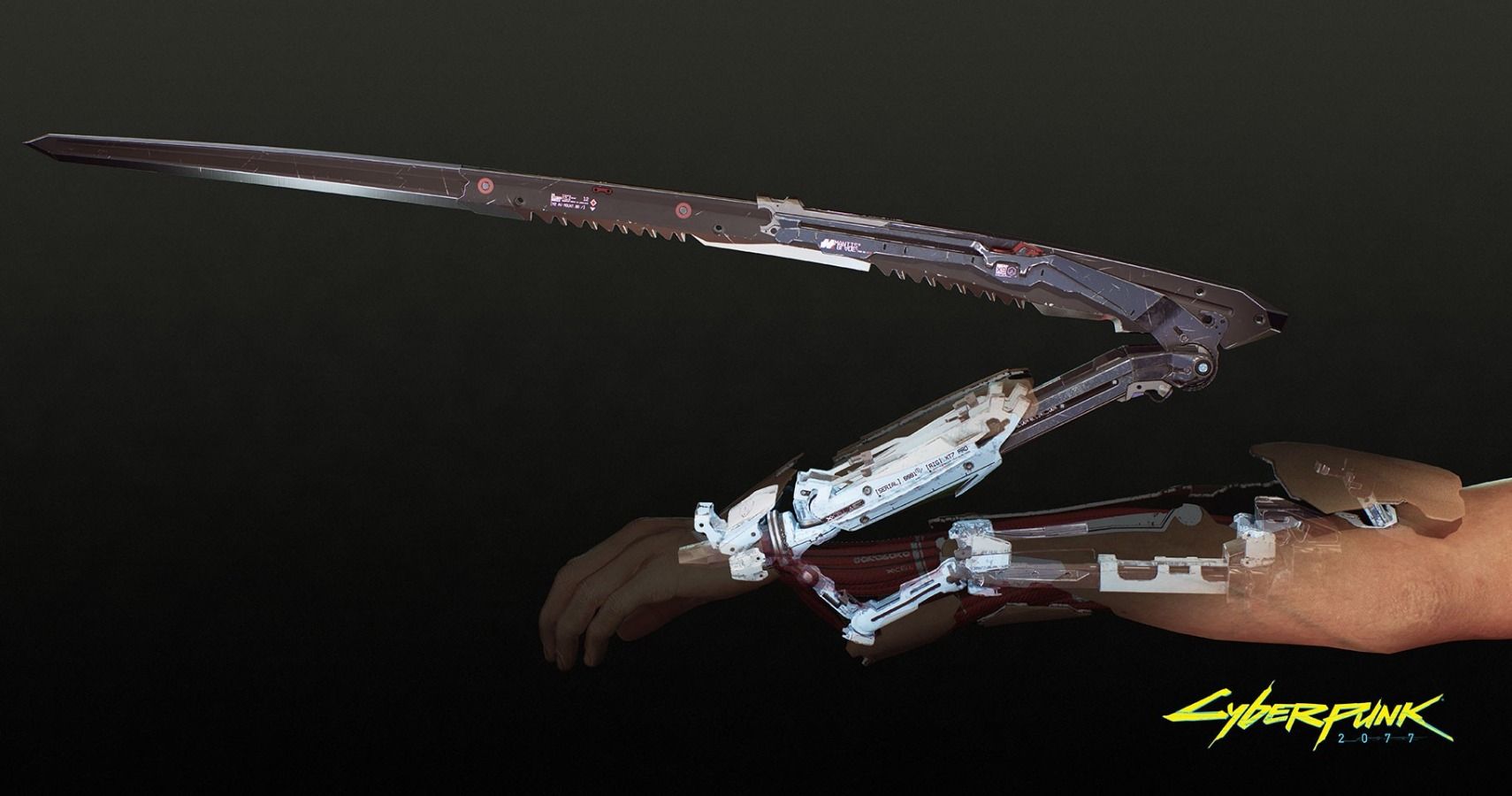 When we listen to the lyrics of Bullets, we can gain relative insight into what the world of Night City is actually like: "Underneath my skin there is a violence / It's got a gun in its hand." This concept plays into the idea of cybernetically-enhancing yourself with potentially dangerous tech, and how the violence manifested as a result is partly to do with the inherent belligerence imbued in gadgets that are designed with combat in mind. This is built on with the line, "Black holes living in the side of your face."
They go on:
"Confine me, let me be the lesser of a beautiful manWithout the blood on his handsCome and make me a martyr, come and break my feelingWith your violence with the gun on my head."
This obviously strikes quite an explicit comparison with the woman in the video — who literally has blood on her hands and a gun to her head — and plays into the perpetual cycle of violence that festers in Night City. The song ends with 12 repeated lines of, "Personal responsibility," drawing the aggression and violence of Night City into a limbo between a weapon-obsessed dystopia and the conscious decisions the people who live there make to buy into it. It's reasonable to assume that this will play into your characterization of V — do you go with all of the latest gear and join the mayhem? Or do you recognize your responsibility in a hyper-violent future, and attempt to reconcile that with a riposte against the forces keeping it in motion.
First Cyberpunk 2077 Teaser Trailer — Remember The Trauma Team
If you're unsure about what happens in the Trauma Team comic that we've already been privy to, check out our review. Basically, the situations in Trauma Team and the first Cyberpunk 2077 teaser have a remarkable amount of details in common with one another. Given that both are innately connected to Cyberpunk 2077, it's not unreasonable to assume that you will have to intervene — or  choose to do the opposite — in similar situations, where someone has decided to kill innocent people and is resisting arrest from the police or Trauma Team. Based on this, it seems that there will be plenty of options to follow a more benevolent path if you choose to do so — as with most RPGs of this nature, however, this also implies the opposite by the same logic.
Basically, a lot of Cyberpunk 2077's themes were addressed in that very first trailer. From tech-obsession to the identity crises it enables, to responding to violence in a city entrenched in it, Cyberpunk 2077's first trailer shows us that this is a world where you have to either give in to the overwhelming atmosphere of aggression, or retaliate against it in a way defined by your own personal, self-proclaimed responsiblity.
Read next: Take A Look At The Cars Of Night City In New Cyberpunk 2077 Trailer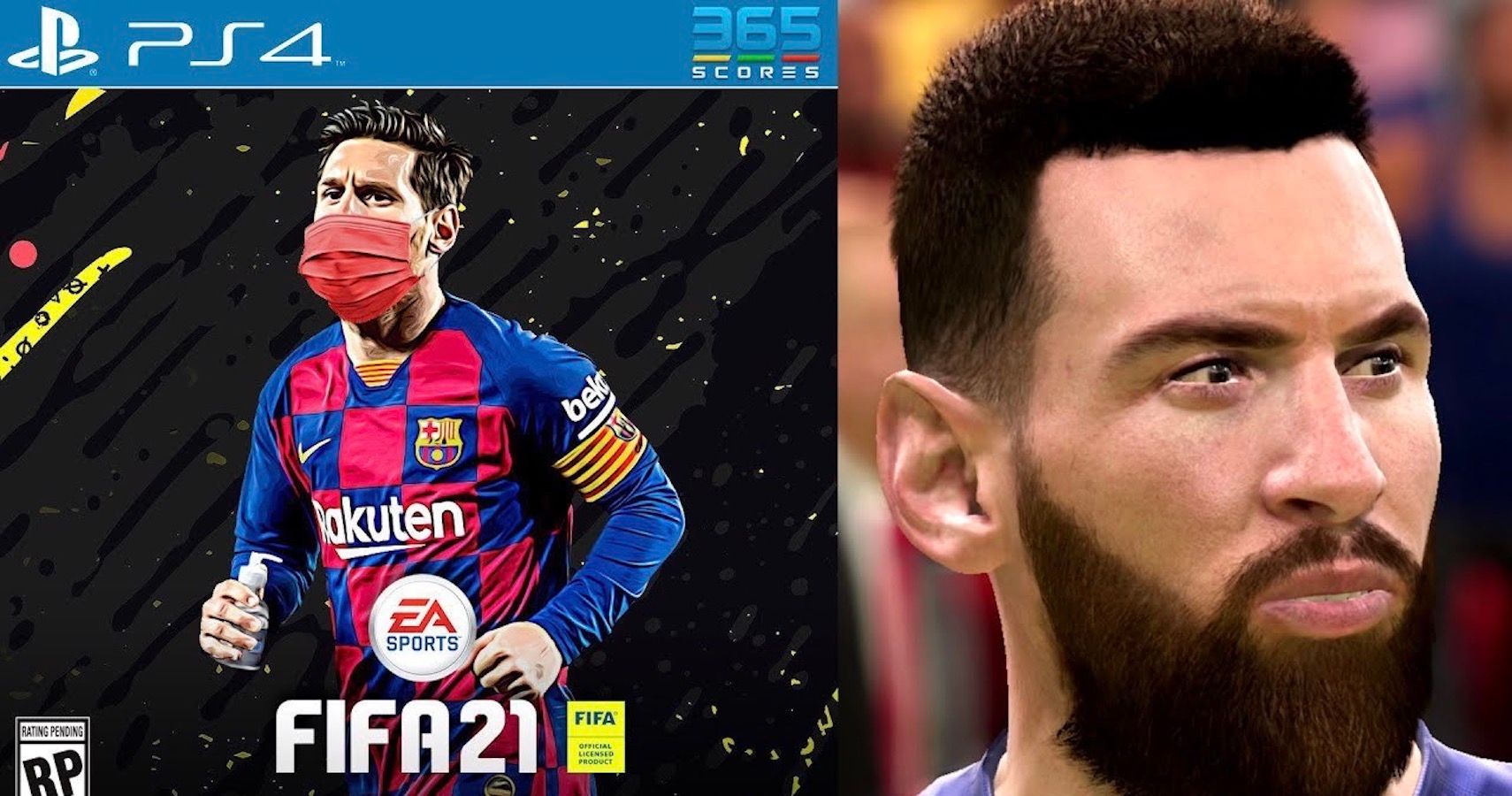 TheGamer Originals
PC
Cyberpunk 2077
Xbox One
cd projekt red
Ps5
ps4
Xbox Series X
CD Projekt
Cian Maher is an Associate Editor at TheGamer. He's also had work published in The Guardian, The Washington Post, The Verge, Vice, Wired, and more. His favourite game of all time is and always will be The Witcher 3, but he also loves The Last Guardian, NieR: Automata, Dishonored, and pretty much every Pokemon game ever released. You can find him on Twitter @cianmaher0.
Source: Read Full Article